The 'Fly With Me' Afghan kite flying festival took place in different cities all across Europe, to show solidarity with Afghanistan. Participants enjoyed a showcase of Afghan culture with music, poetry and dance, before hoisting their handmade kites into the sky.
Just over one year since the Taliban seized power in Kabul, people gathered in over 30 cities across Europe, the UK and US, to celebrate Afghan culture at the 'Fly With Me' kite flying festival.
Afghanistan is currently experiencing one of the worst humanitarian crises in the world. The event aimed to show solidarity with the Afghan people and to remind the international community not to forget the situation in the country.
Speaking in both German and Dari interchangeably, Baran Hashemi, an actress based in Berlin, addressed the crowd that had gathered in the hall of Berlin's Flüchtlingskirche (refugee church).
"Fly With Me is a warning to the international community and to the German government to treat all people that are fleeing from violence fair and equally. Together we will remember the freedom that many people in Afghanistan have lost and an ancient culture that is yet again under threat."
The hall gradually became more and more packed with children playing, women in traditional dress serving tasty sweets and tea.
Also read: The fall of Afghanistan – through the eyes of a cartoonist
Let us define our own identity
Afghan-German author Mariam T. Azimi gave a speech about preserving Afghan culture.
"We need to tell our stories, keep our music, poetry alive exactly because it is forbidden. We need to develop it and treasure it so one day we can give it back to a free Afghanistan," she said.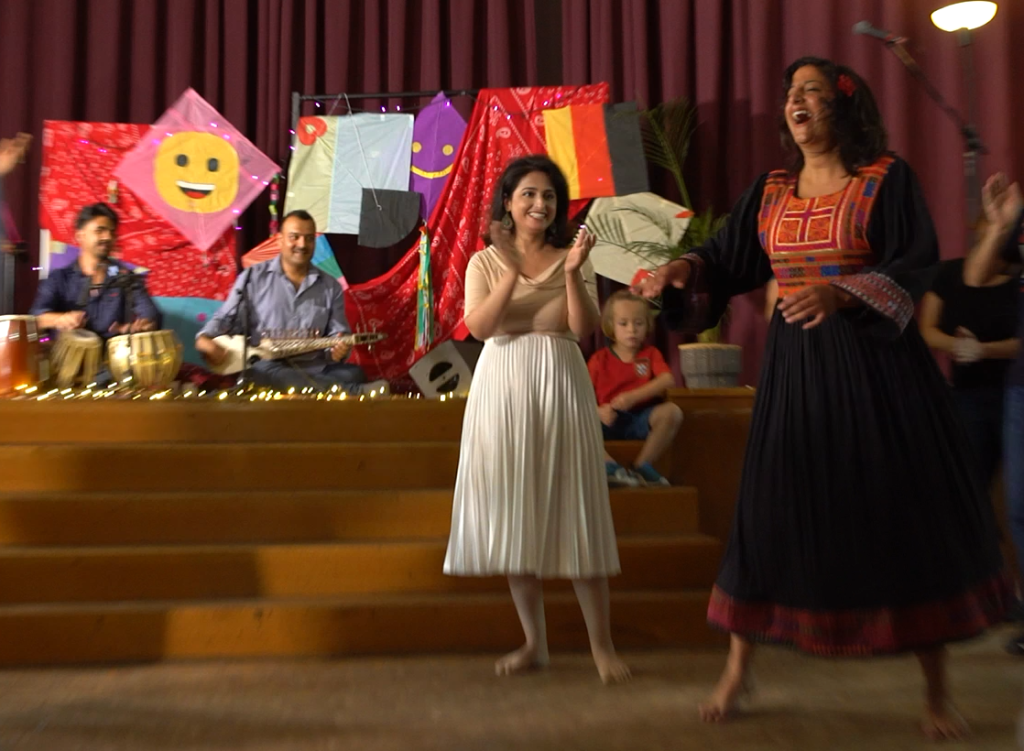 Azimi also called for more support for the Afghan people: "Afghanistan and Afghan women like all countries and all people are complex, please pay attention to these nuances. Direct your frustration and your anger towards supporting the country and the people who remain there. Help to preserve the Afghan culture and the Afghan identity. If it cannot exist in our own country we will ensure that it lives on."
She calls on young people in particular, to embrace this rich culture and to shape it and make it their own, wherever they are. "Make sure the world gets to know this culture, like our ancestors did. For our children and our children's children. That is our resistance against the Taliban."
Also read: A year on, women in Afghanistan remain defiant in wake of broken dreams