It's been nine days since the Open Arms NGO rescue vessel took aboard about 100 people off Sicily. However, the rescuees remain uncertain about what awaits them next, as no port has been assigned to accept them yet.
This scenario has become all too familiar for rescue workers on board NGO vessels in the Mediterranean: following dramatic rescue missions, they wait and wait out at sea, crammed alongside the very strangers they had just rescued days ago.
The Open Arms is currently undergoing that same experience. On August 17, the Spanish charity vessel rescued a total of 101 migrants who had been afloat in a wooden boat in the Mediterranean Sea for at least a day. The majority of those rescued were Egyptian nationals who had taken off from Tunisia.
Emergency workers on board the Open Arms Uno vessel realized that one of the rescued men needed urgent medical attention; he was allowed to disembark in Italy with a companion.
However, the remaining 99 migrants had to remain onboard the rescue ship, as it embarked on the arduous task of requesting a port for disembarkation. While typically Italian ports tend to accept the NGO rescue boats after days of bargaining, Malta and Spain can also become potential hosts, depending on the situation on the boat and its location.
Sent from pillar to post
However, oftentimes the scenes leading up to an eventual disembarking of migrants and refugees rather seem to resemble a diplomatic game than a question of life and death:
The head of mission on the Open Arms Uno David Llado told the Reuters news agency that the government of Malta had already rejected a request to dock; Maltese authorities have increasingly been withdrawing from offering assistance to NGO rescue vessels both in and out of their waters.
Italy meanwhile told the Spanish-flagged ship to turn to the Spanish government for help, Llado explained, adding that the Open Arms had requested Spanish authorities to activate the collaboration protocol among states in the meantime.
The Spanish transport ministry, however, which is tasked with dealing with such instances, said it had not yet received any request from Open Arms to dock in a Spanish port. And the Italian government declined to comment on the developments.This is why it can take days or even up to two weeks for authorities to finally assign a port.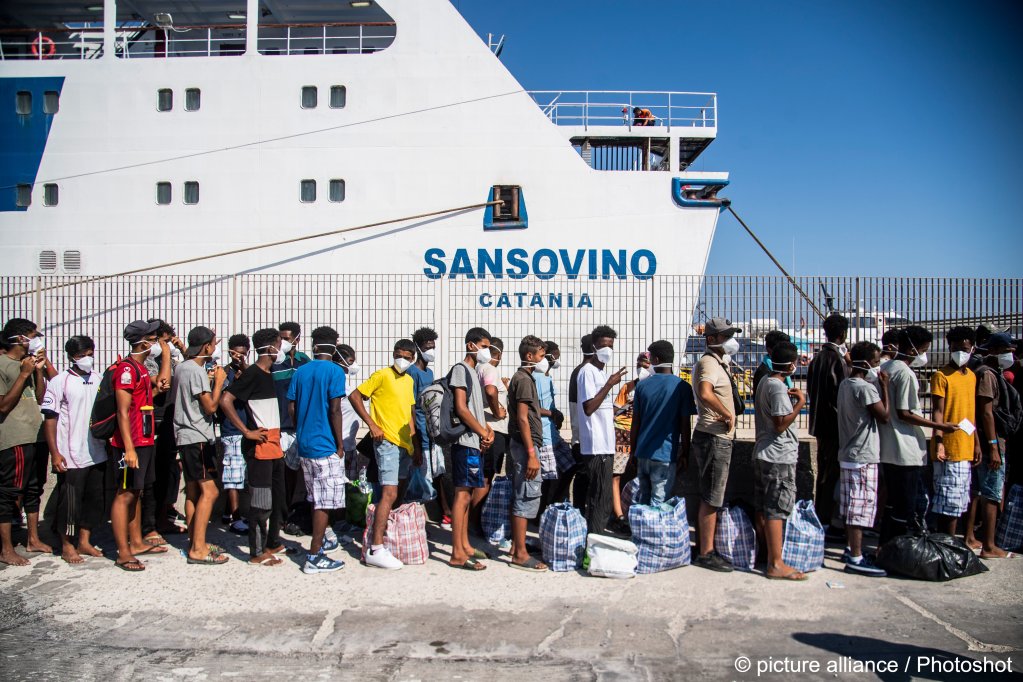 Llado told Reuters that the situation on the Open Arms Uno was "worsening by the hour."
"Tension is increasing rapidly due to the uncertainty around why we are not being given a port to disembark all these people."
Read more: Como mayor faces storm after remarks about migrants
Politics as usual
Once again, much of the public debate in Italy is focusing on the migrant issue ahead of an election, which could see far-right anti-migrant parties gain considerable ground. The leader of Italy's far-right Brothers of Italy (FdI) party, Giorgia Meloni, has vowed to impose a "naval blockade" on NGO ships, and stands a good chance of becoming the next prime minister with her populist rhetoric.
All of this is much to the detriment of organizations like the Open Arms, which are chiefly funded by private contributions from around the world. With public sentiment turning once more against migrants, there are fears that charity missions like Open Arms could also suffer financially in the future.
At the same time, Matteo Salvini, the leader of Italy's far-right League party and the country's former interior minister, has been on trial in recent weeks, facing charges over his 2019 decision to stop more than 100 migrants on an Open Arms vessel from landing in the country. This hasn't stopped him from campaigning for the elections and using the publicity of the trial to attract votes.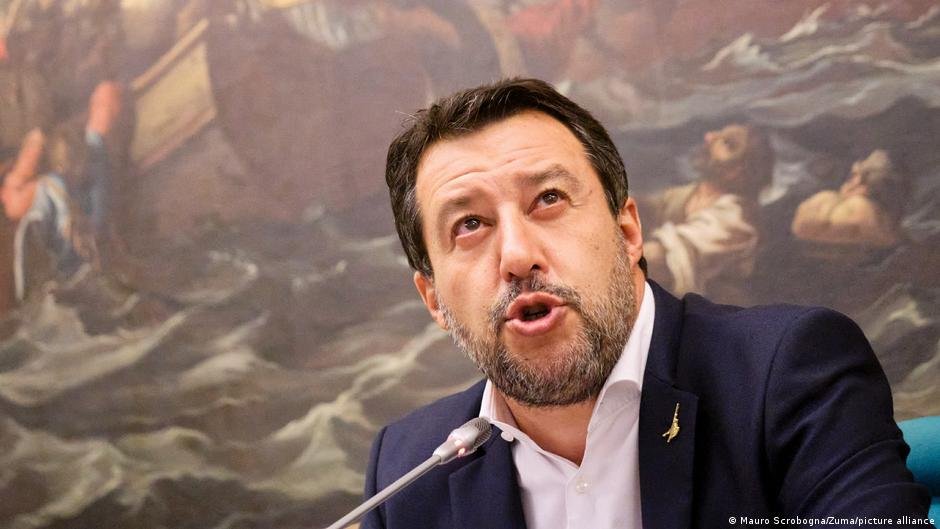 Read more: Italy debates violence and migration ahead of the elections
Meanwhile in the last two days along, more than 1,200 migrants have reached Italy in four different boats, one of which was another NGO vessel; the SOS Méditerranée NGO reportedly brought more than 100 migrants aboard its Ocean Viking rescue ship into Italy on Thursday, having conducted various rescue missions over the past few days.
This was preceded on Wednesday by the disembarkation of 106 migrants in the southern Italian port city of Taranto; they had been rescued by the Doctors Without Borders (MSF) vessel Geo Barents on the weekend.
Furthermore, the Italian coastguard reported that it had disembarked at least 450 migrants at the southern port of Catanzaro. Some media reports said that the number of those rescued was far higher.
Nearly 50,000 people have arrived in Italy so far this year, according to official figures dated August 15. The number of deaths in the central Mediterranean meanwhile is assumed to be close to 1,000.
'Do something'
Back on board the Open Arms Uno, such political tugs-of-war seem of little interest to those hoping to hear what fate ultimately awaits them — and where.
One of the migrants, Rasel Miah, told Reuters that there are hurt and sick people on board.
The 19-year-old migrant begged: "Please do something."
Read more: Killing of Nigerian highlights political battles as Italy prepares for polls
With Reuters, dpa