Authorities in Cyprus have reportedly remanded five Syrian nationals on suspicion of trafficking migrants. The arrests came after a police patrol boat picked up 32 Syrian migrants and the alleged traffickers from the sea when they suffered shipwreck.
The five men will be charged with a series of offenses, including helping foreign citizens to illegally enter Cyprus for financial gain.
Police spokesman Christos Andreou told the state-run Cyprus News Agency that a total of 37 Syrian nationals -- including the alleged smugglers -- were saved at sea. He added that the five suspects, aged 46 - 53, were only placed under arrest after witnesses corroborated that they were the ones in charge.
One of the five suspects had reportedly been deported from Cyprus in the past.
Read more: Sharp rise in migrants reaching Europe via irregular route
Migrants abusing Cyprus' political divide
Migrants and refugees continue to arrive in the island nation of Cyprus in increasing numbers, with many abusing the fact that the country is de-facto divided. Many enter through the breakaway Turkish Cypriot north, which is not under the control of Greek Cypriot south -- an EU member state.
Cyprus says the number of migrants coming to the island nation during the first half of this year amounted to 12,000 people, which is equal to the number registered for all of 2021.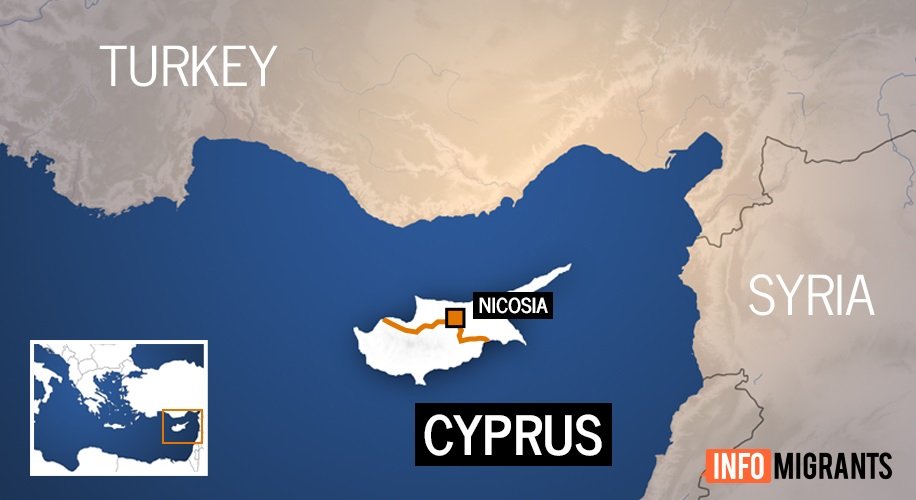 People applying for asylum in Cyprus now apparently make up for 5% of the population of the internationally recognized south of the country, which is 915,000 people. 
But almost 3,500 migrants have either had their asylum application rejected and were deported by Cypriot authorities or have voluntarily returned.
Read more: Video: Do African students get defrauded in Northern Cyprus?
Clamping down on trafficking
Police have been conducting more operations to stop traffickers, increasing the number of arrests pertaining to people smuggling activities.
According to official statistics, 50 people have been arrested on trafficking charges in 30 separate cases during the first seven months of 2022. Four people have been sentenced to between three and 10 months in prison for assisting in the illegal entry of others into Cyprus.
Read more: Video: The young refugees shooting hoops in Cyprus
With AP