Bulgarian police have detained more than 140 Afghans near Burgas on the Black Sea coast. Authorities have announced that security at the Turkish border will be stepped up.
Police in Bulgaria detained 141 migrants in two separate incidents on Sunday. One group of 88 men was travelling in a vehicle registered in North Macedonia and driven by a 60-year-old Macedonian national. The second group of 53 people – also men from Afghanistan – was found in a wood near Burgas, apparently awaiting transport. 
In 2017, Bulgaria erected a 259-kilometer long barbed wire fence along the border with Turkey, complete with thermal cameras. Authorities have announced in recent days that security along the country's border with Turkey would be boosted.
Radio Bulgaria reported on Saturday that 300 extra military personnel were to be deployed, citing the reasons as "increased migration pressure" and upcoming elections in Bulgaria in October.
The additional aid was announced by the interior minister, Ivan Demerdzhiev, after two police officers died trying to stop a bus carrying migrants in Burgas last week. Demerdzhiev blamed the crash on the Border Police and forced the deputy director, Deyan Mollov, to resign over the incident.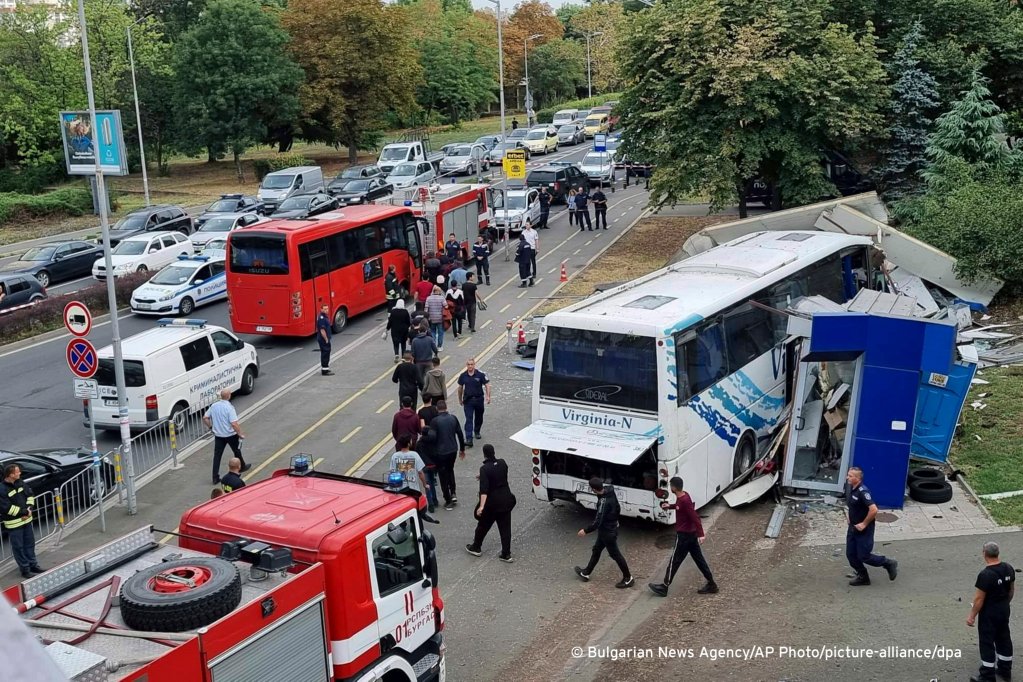 'Mobile and organized' migrants
The new military personnel are being supported by unmanned aerial vehicles (UAVs) and drones, the deputy secretary general of the interior ministry Stanimir Stanev told the Bulgarian TV channel Nova TV.
Stanev said that authorities had stopped about 1,000 people within a 24-hour period who had been trying to enter Bulgaria. He also said migrants were extremely mobile and organized and that they used aluminium ladders or fallen trees to climb over the border. "There is no fence that cannot be overcome," Stanev told the Bulgarian News Agency BTA.
Violent pushbacks
In May, Human Rights Watch accused Bulgarian authorities of violently pushing migrants back to Turkey. In a report, the group said that migrants reported being beaten, robbed, stripped, and threatened with dogs while being pushed back over the border.
The Bulgarian Helsinki Committee, a group monitoring human rights violations, has also reported on an increasing number of pushbacks by Bulgarian authorities.
Bulgaria is the EU's poorest Member State, and is located on a major route for migrants from the Middle East and Afghanistan coming to Europe.
With Bulgarian National Radio, dpa, BTA