Greek authorities have prevented more than 154,000 migrants from entering Greece this year, according to government figures. The country's border guards are regularly accused of engaging in illegal pushbacks.
The Greek border guard stopped more than 154,000 irregular migrants at its land and maritime border since the beginning of the year, Greek Migration Minister Notis Mitarachi said on Sunday (September 4). Some 50,000 people attempted to cross the Turkish-Greek border in August alone, he told Greek daily Eleftheros Typos.
Controlling immigration is one of the top priorities of Greece's conservative government, which came to power in 2019 and is up for re-election in 2023. 
Late last month, the government announced it will extend the fence along the northeastern land border with Turkey by another 80 kilometers to prevent migrants from crossing the border. According to news agency AFP, thermal imaging cameras and other electronic monitoring devices are also to be installed and 250 additional border guards deployed.
Greece moreover plans to boost its border patrol force with extra boats and aircraft for its coast guard in the eastern Aegean Sea, AFP reported.
Also read: Greece needs to do more to address needs of LGBTQI+ migrants, charities urge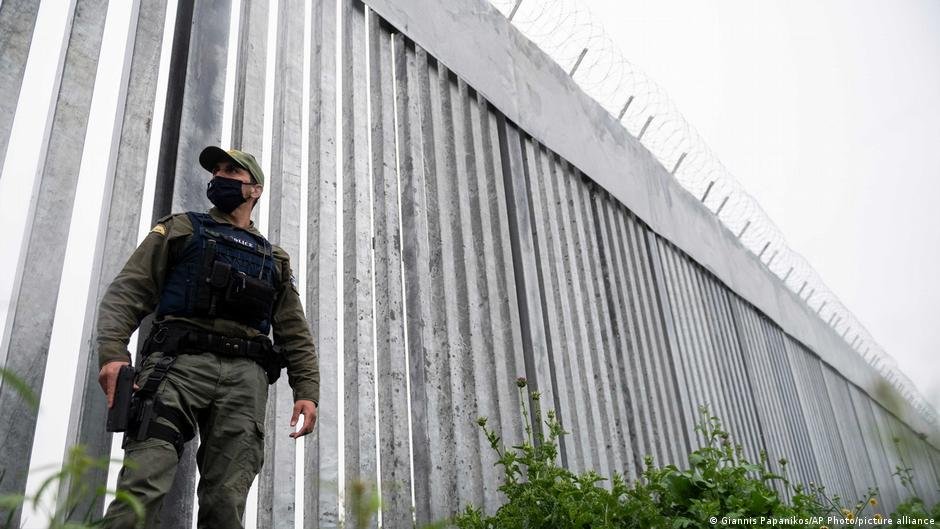 Tensions at the Turkish-Greek border
Greece is often the first stop for many migrants from Africa and the Middle East on their way to Europe. Thousands cross the Turkish-Greek border at the Evros River or take the dangerous crossing over the Aegean Sea to Greek islands like Lesbos. According to the latest UNHCR figures, some 8,400 migrants have arrived in Greece irregularly so far this year, more than 4,700 of them by sea.
Investigations by media outlets and human rights organizations as well as claims made by Turkey suggest that Athens is systematically and regularly pushing migrants back across the border to Turkey. The conservative Greek government has repeatedly denied engaging in illegal pushbacks.
On Sunday (September 4), Mitarachi again denied Athens was involved in pushbacks, instead accusing Turkey of making "violent advances."
Also read: Greek migration minister: Seasonal worker visas to give Bangladeshi migrants 'dignity'
Dispute over death of migrant girl
The minister referred to an incident in August in which Turkish border guards allegedly pushed a group of stranded migrants onto a small Greek island in the Evros River along the Greek-Turkish border. A five-year-old Syrian girl then allegedly died of a scorpion sting.
On August 22, the parents of the girl testified in court. The Greek government maintains that the islet where the girl died was "Turkish territory".
Mitarachi cast doubt on rights groups' claims, pointing to alleged inconsistencies in the case. "To put it very simply: The family declared four children, and four we rescued," he said.
Read more: Greek police use migrants as henchmen for pushbacks: media reports
With AFP