Greece has confirmed that it will massively extend a steel fence at the Turkish border to prevent migrants from entering. But a similar wall between Lithuania and Belarus is reportedly being "deliberately damaged" to help migrants reach the EU.
European Union border states are continuing to build heavily fortified and monitored physical barriers to prevent migrants from entering the bloc.
This week Greece reiterated plans to extend a fence at the northern border with Turkey from 40 to 140 kilometers with the aim of stopping migrants. It will also hire 250 border guards and upgrade surveillance systems in the area.
The concrete and barbed wire fence, begun in 2012, was last extended in 2021, a year after thousands of asylum seekers tried to cross into the European Union through Greece's northern border, when Turkey said it would no longer stop them from doing so.
In 2015 and 2016, large numbers of migrants from Syria, Iraq and Afghanistan arrived in Greece, mainly via Turkey. Since then the number of people arriving in Greece has fallen sharply, but Greek authorities say that in recent months they have stopped a significant number from entering.
According to police data, in the first seven months of the year, authorities arrested more than 7,480 migrants at the border, of which about 3,550 were in Evros.
EU neighbors 'weaponizing migration'
During a visit to the Evros region on Tuesday, Greece's civil protection minister Takis Theodorikakos said the plans to extend the border fence were aimed at sending a clear message of Greece's determination "against those who invest in human suffering to serve concealed interests" and, in a reference to the Turkish government, "against those who weaponize migration in an attempt to blackmail Europe."
The same accusations have been made against a number of other countries bordering the EU – most notably Belarus, which was accused of launching a "hybrid attack" on the European Union in 2020 by bringing migrants from the Middle East to Minsk and then helping them to cross into EU border states Poland, Latvia and Lithuania.
All three European countries have since erected barriers against migrants, with Lithuania announcing the completion of its 502-kilometer long steel wall late last month.
Read more: As migration is rising, so are border barriers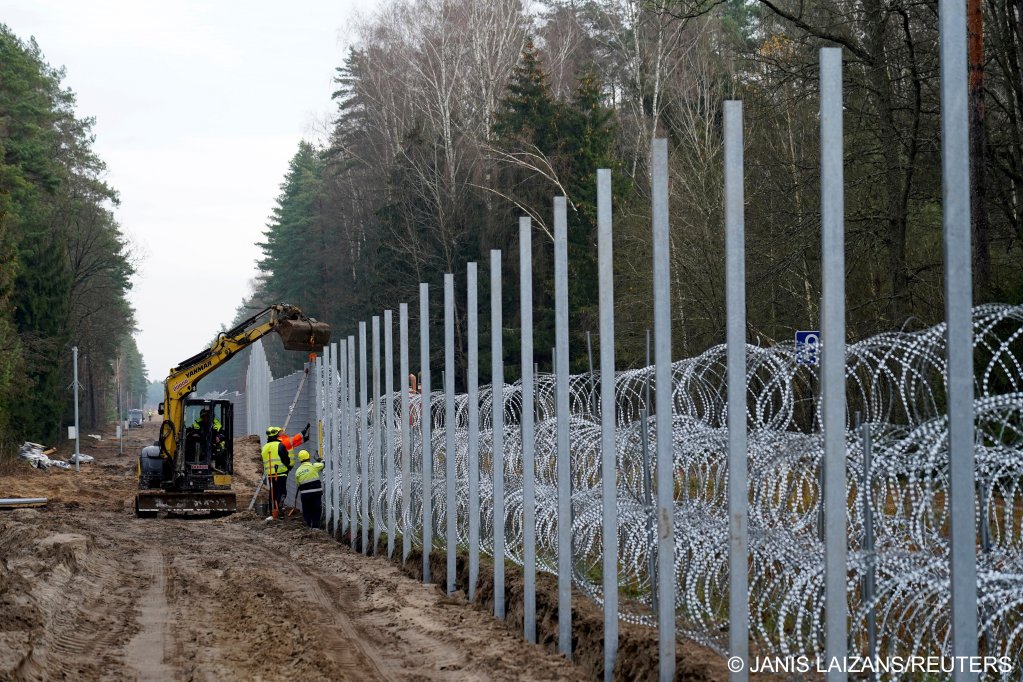 'Deliberate damage'
The barrier, which is four meters high, has already heightened tensions between Lithuania and Belarus, however. On Tuesday (September 7), the Lithuanian government accused its neighbor of "repeated cases of deliberate damage" to the structure.
In a statement handed to the Belarusian envoy in Lithuania, the Lithuanian foreign ministry urged the government in Minsk to "take all necessary measures as soon as possible to ensure that such incidents do not happen again in the future." 
According to the statement, Belarusian officials were also involved in damaging the barrier and helping irregular migrants to cross the border.
With Reuters, dpa