A video showing a 15-year-old refugee boy in Libya being abused by kidnappers has caused widespread alarm. It shows how abuse, torture, sexual violence and killings of migrants are rampant in the North African nation.
In Libya cases of migrants being kidnapped for ransom are common, yet the scenes are rarely caught on camera. Late last month, however, a video shot with a cell phone in a center in Libya, showing a refugee boy being held at gunpoint by his kidnappers, was circulated online by the Refugees in Libya network. A short time after it was posted, the boy's father was reportedly taken by gunmen from his home in western Libya.
In the video the boy, Mazen Adam, a refugee from Sudan's Darfur region, is seen cowering in a corner, begging for mercy and holding up his arms, trying to fend off the rifle pointed at his face, according to news agency AP. "Where is the money? Where is the money?" the holder of the rifle yells, over and over.
The man then pulls the trigger. The magazine is empty, it appears. The man, whose face is not seen in the video, continues to pull the trigger, and shouts "Where is the money? Where is the money?" "I swear, I don't have," the boy cries in response.
Militias part of systematic abuse of migrants
The story of Mazen and his father has reportedly created alarm among regular Libyans as well as humanitarian workers. According to AP journalist Samy Magdy, the video underscores the rampant abuses against migrants in Libya.
The Mediterranean country has been in chaos since 2011, when a NATO-backed uprising overthrew and killed longtime dictator Moammar Gadhafi. It has split into many factions, each supported by militias and foreign governments.
The country has become a major transit hub for migrants -- thousands come in every year from Arab nations or sub-Saharan Africa, aiming to cross the Mediterranean to Europe. A trafficking business has flourished and militias are reportedly involved at every stage, reports AP.
Militias are said to be involved in kidnapping, torture and extortion. As official state forces they are tasked with intercepting migrants at sea, but they also run state detention centers, where abuses of migrants are common.
These militias essentially benefit from millions in funds the European Union gives to Libya to stop migrant flows to Europe.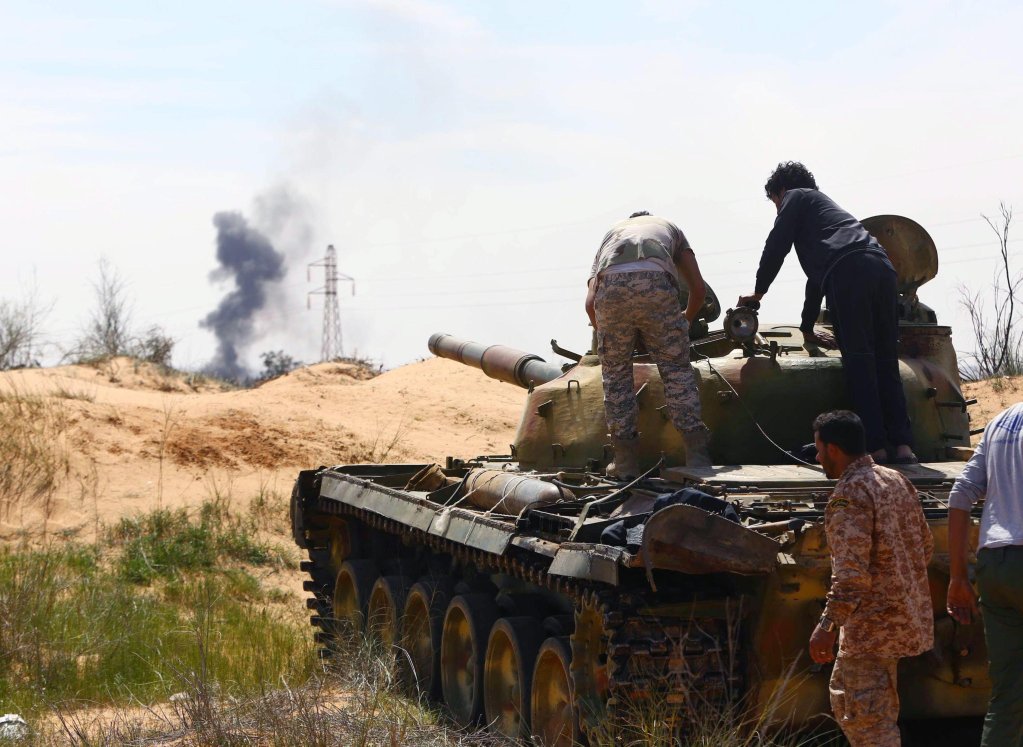 The family story
Mazen's father, Mohamed Adam, fled Darfur in Sudan five years ago and arrived in Libya with his four children in December 2017. His wife died when their house was set on fire during a bout of tribal violence in Darfur, reports AP.
Adam settled in Tripoli and he and his children were registered with the UN refugee agency UNHCR as asylum seekers. Although they were hoping for a chance to reach Europe, they stayed, and Adam found work as a day laborer.
The AP spoke to Adam by phone, only a few hours before he was abducted by three armed men in uniform, according to his 20-year-old daughter, Rehab Adam.
In January, the whole family was reportedly rounded up in a crackdown on migrants by Libyan authorities, which happen frequently. Adam described to AP that they were held for over three months in a detention center in the town of Ain Zara. They were abused by guards, he said. The families was released only after a UN intervention.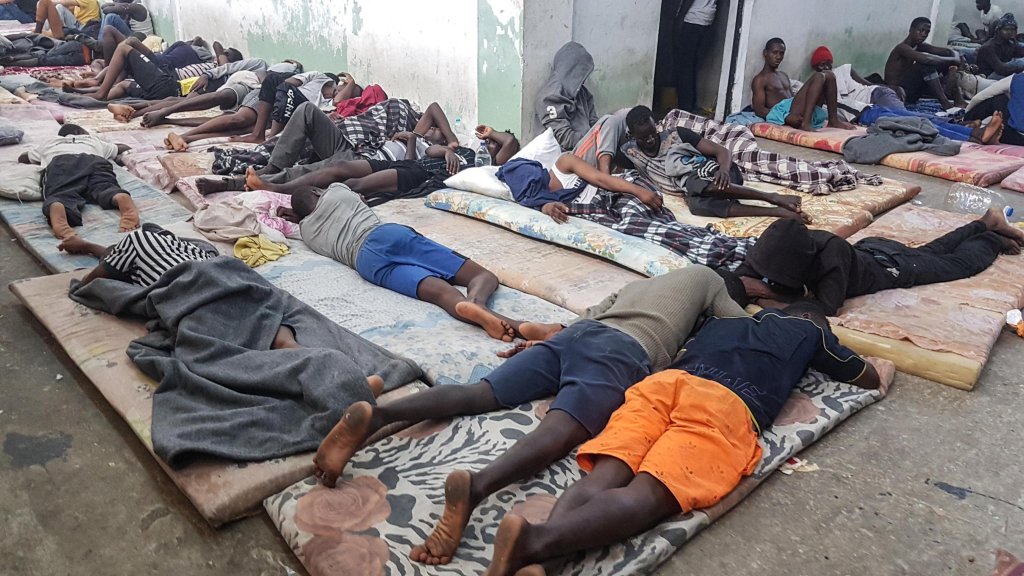 The day Mazen didn't return from work
Mazen is the second oldest of the four children. He worked also as a day laborer in farms and workshops to help the family survive. On August 30, he left the family home in Warshefana, a town on Tripoli's southwestern outskirts, for work, and didn't return.
That afternoon, Mazen's father received a call from another Sudanese woman in Libya, who sent him the video of his son being abused. She had seen it on a Sudanese migrants' WhatsApp group.
It is not clear how the video got there. However, in Libya migrants are regularly held for ransom, and the families pressured to send money for their release. Usually, the migrants are told to contact their family with a phone call.
In the video, Mazen's captor reportedly demands 5,000 Libyan dinars, (roughly 1,000 dollars) and tells the boy to call friends or family to get it. "Is he still alive or dead?'' his father, Adam said, speaking hours after the video emerged. "I don't have the money to free him.''
The video was reportedly shared on social media by activists in Sudan and by other Libyans worried for the boy's safety. A day after it appeared, the father was taken away by the armed men.
It appears no group has claimed responsibility for the abduction nor his father's detention. A spokesman for the Tripoli-based government did not reply for comment to AP.
Rehab and her younger siblings are now at a UN refugee agency facility in Tripoli, waiting for news. "We don't know where our father and brother are," she told AP. "God willing, we will reunite soon,'' she said.