Greek authorities confirmed that a total of 61 migrants have reached the Greek island of Crete after at least one child died of unspecified causes while being airlifted to hospital. The group had earlier been rescued by a cargo vessel.
The migrants reportedly had been missing and stranded at sea for several days without food or water when they were saved, as their fishing boat started to take on water due to a leak. They were rescued near Malta by the BBC Pearl, a freighter operating under the flag of Antigua and Barbuda in the Caribbean.
The group had set reportedly sail from Lebanon heading to Italy about 10 days before the rescue -- even though Greek authorities said it was not immediately evident where they had departed from and where they had been intending to reach.
The coast guard did confirm, however, that the BBC Pearl had rescued them inside Malta's official search and rescue area.
A relative of one of the passengers spoke to the Associated Press (AP) news agency on condition of anonymity, alleging the migrants had been lost at sea since their smuggler had not provided them with any means to navigate such as GPS, maps or a compass.
AP added that authorities had specified the migrants' background as Syrian, Lebanese and Palestinian.
Read more: Three decomposed bodies wash up in the Aegean islands
At least one child dead
A Greek navy helicopter had airlifted an ailing 4-year-old girl off the BBC Pearl along with her mother two days ago; however, the child was pronounced dead on arrival at hospital on Crete. The Agence France-Presse (AFP) news agency said it had been told by the Greek coast guard that the cause of death was drowning; however, this has not been confirmed.
The rescued migrants meanwhile claimed that a total of three children had died before the group were finally rescued, saying that this had mainly been caused by dehydration. Those accounts, however, have also not been independently verified so far.
The Greek coast guard said that the remaining passengers -- 33 men, 7 women and 21 children -- disembarked from the freighter at the port of Kali Limenes on the Greek island of Crete on Wednesday. Two had to be sent to hospital, while the rest were taken to stay in a sports hall in the town of Moires for the time being.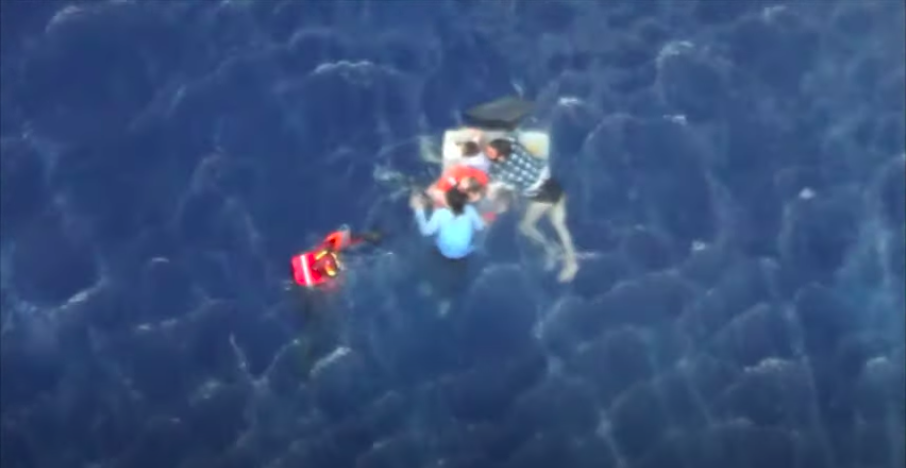 Read more: Little boy found hugging his mother on the bottom of the sea off Lebanese coast
Authorities accused of dragging their heels
Moroccan-Italian activist Nawal Soufi told AP that she had been in touch with the migrants stuck on the BBC Pearl via satellite phone for several days before the Greek coast guard finally intervened.
"We had tried pressing the Maltese, Italian, and Greek authorities for days to get them to authorize a ship in the vicinity of the migrants to rescue them," Soufi said. The migrants on board had reportedly told their relatives and activists by satellite phone earlier that they have been without food, water, and baby formula for days.
Greece only confirmed that it had received a request around midday from Malta on Tuesday, who had been contacted by the cargo ship's captain, to have the child airlifted to safety.
The coast guard said in a statement that upon receiving that distress call, it told the freighter to alter its course towards Crete in order to facilitate the airlift.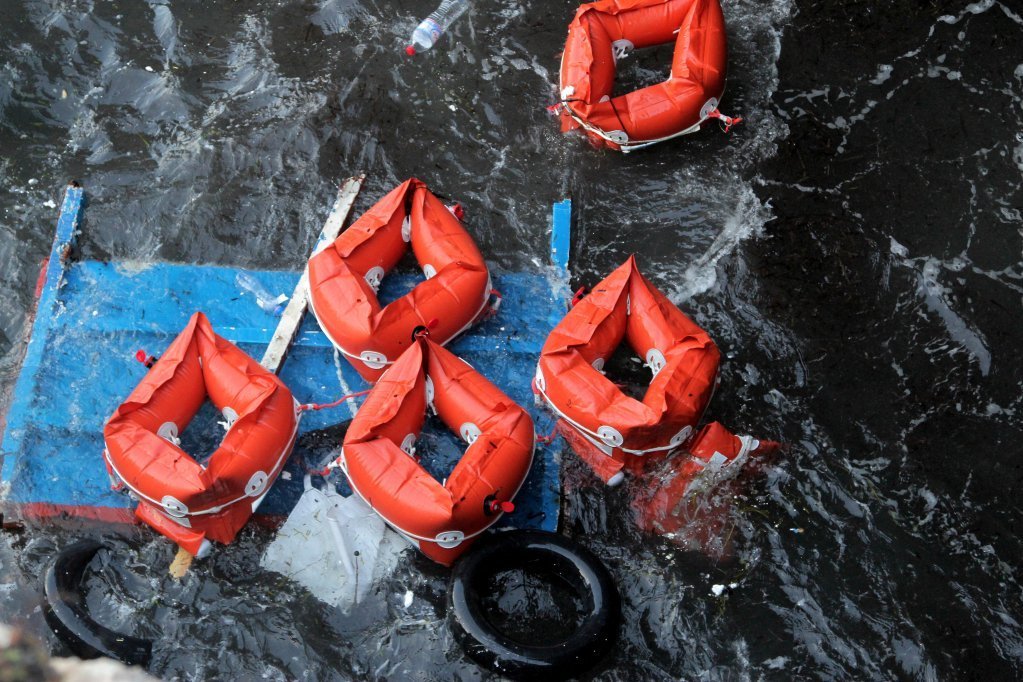 Read more: Sharp rise in migrants reaching Europe via irregular routes
The changing face of Lebanon
Since first entering its debilitating economic crisis three years ago, Lebanon has become a point of departure for migrants from across the Middle East.
The number of Lebanese nationals embarking on perilous sea journeys to Europe has risen steadily during that period, as three quarters of the country's population have hit poverty levels.
Greek authorities have performed several rescue missions in recent weeks specifically intercepting boats which had departed from Lebanon; many of whom are hoping to bypass Greek territory and head directly to Italy via the Ionian Sea.
Prior to its economic crisis, Lebanon was noted as being one of the foremost countries receiving refugees, accommodating 1.5 million Syrian war refugees over the past decade. With money being tight in state coffers, the Middle Eastern nation is increasingly looking at enacting programs to return refugees to their homes, focusing on areas that are deemed to be "safe" following over two years of civil war in Syria.
Read more: Lebanon plans to send 15,000 Syrians back home each month
With AFP, AP