InfoMigrants' recent interview with the Greek migration minister, Notis Mitarachi, about a 5-year seasonal worker visa scheme for Bangladeshi nationals prompted a lot of questions about working in Greece. Here are some answers.
Greek strategy
The new visa scheme agreed with Bangladesh, which it is hoped will address labor shortages particularly in the agricultural sector, is one part of the Greek government's 'new strategy for immigration' – the other part is trying to prevent 'illegal immigration', which the migration minister – whose own constituency is the Aegean island of Chios – says Greek society does not want. To underline this, Greece has made it clear that the agreement requires a guarantee from Bangladesh to take back rejected asylum seekers.
Seasonal worker visa terms 'still being negotiated'
Bangladesh is the first country to conclude a deal giving its citizens the opportunity to work legally in Greece for nine months of each year, for up to five years. According to the Bangladesh ambassador in Athens, Ashud Ahmed, the three-month 'dead period', during which the worker is meant to leave the country, is still under negotiation.
"We informed the Greek officials that it's difficult for a seasonal worker to work continuously at an agricultural firm for nine months because there are breaks between seasons and the production schedule," Ashud told InfoMigrants in August. "[The Greek government officials] told us that they are planning to introduce a new law which will address this issue, and the workers might not need to return home for three months every year."
The ambassador also said that he hoped the five-year limit would be extended.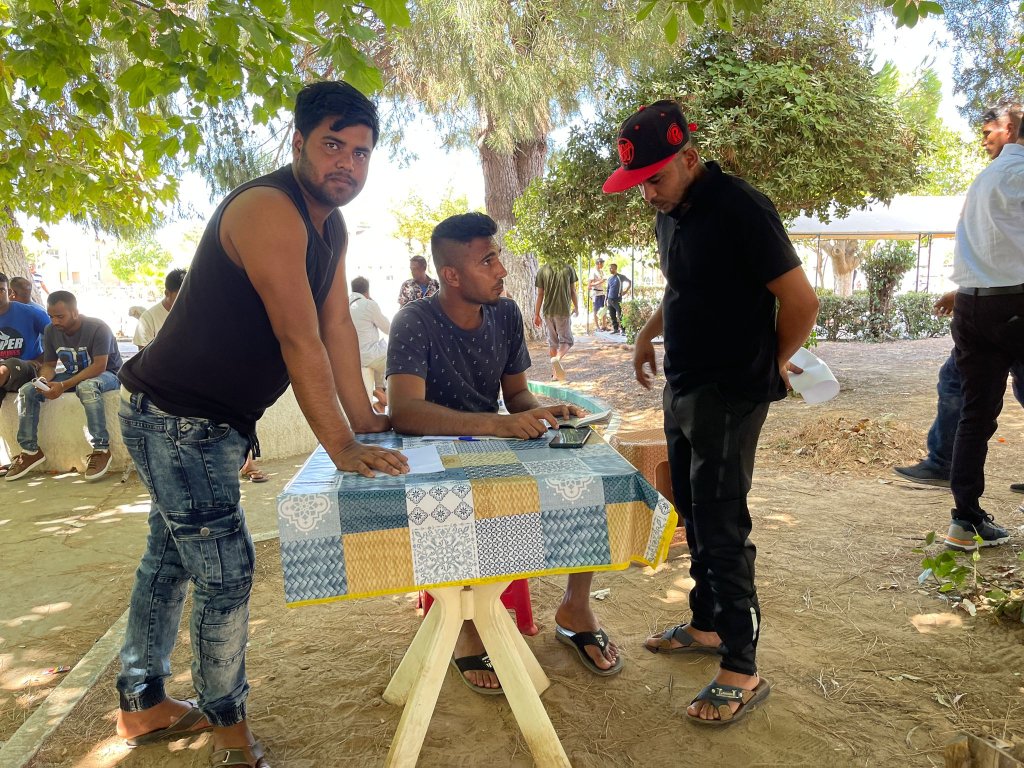 Egypt, Pakistan deals may follow Bangladesh
Greece has indicated that long-term seasonal worker visa deals with other countries are also in the making. Media reports in February stated that Pakistan and Greece had discussed an agreement similar to that reached with Bangladesh.
A source in the Greek government told InfoMigrants that Greece was "working with Pakistan", despite reports that the agreement had been "quietly set aside" after being subjected to a backlash in the parliament, including from Mitarachi's own party, New Democracy.
The source also said that an agreement has been reached between Egypt and Greece.
Seasonal employment a complicated procedure
Seasonal workers who are legally employed in Greece usually come from countries within the European Union. Third-country nationals (from countries outside the EU) are employed when there are not enough workers in the EU to fill vacancies – the Greek government decides on a maximum quota, and the employers in Greece then have to apply to the authorities to hire workers.
Employers are also allowed to hire third-country nationals who do not have a residence permit in Greece, i.e. undocumented workers, but only in the agricultural sector and only where there is an 'urgent need'.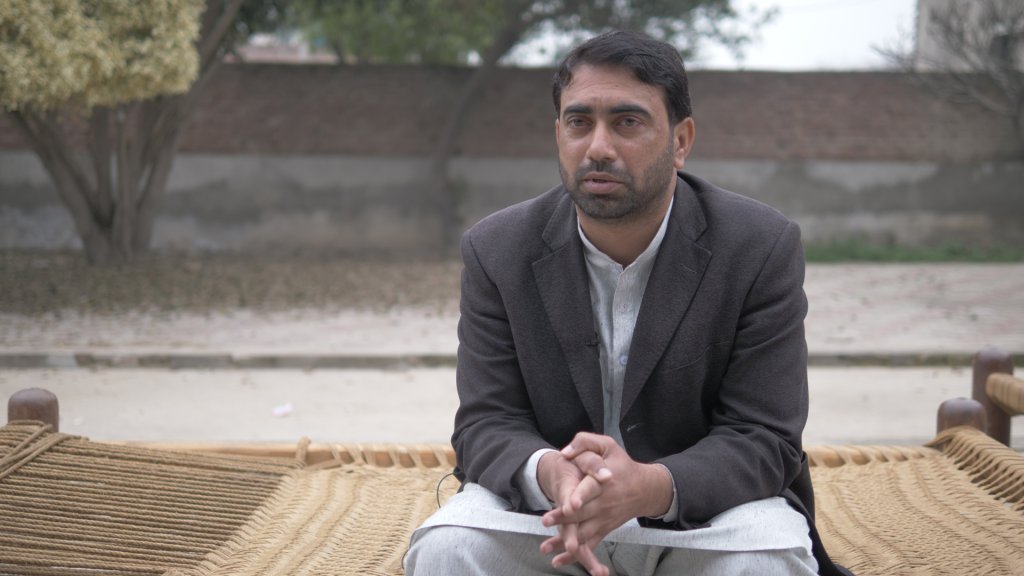 To work in Greece, third-country nationals generally need to have a visa issued by the Greek consulate/embassy in their country of origin or residence. In other words, the application procedure happens in the home country, before traveling to Greece.
The steps to follow are explained clearly on the EU Immigration Portal. It provides information about where and how to apply for a visa and a residence permit and about workers' rights.
With regard to rights and obligations of seasonal workers, some important things to be aware of, set out in an EU pamphlet called 'Seasonal work in Greece' are:
The employee must be told in writing within at least two months of recruitment exactly where they will be working, when they start, the hours of work and how much they will be paid
The legal 5-day working week is 8 hours per day, and the 6-day week is 6 hours and 40 minutes per day. By law, all work over 48 hours per week is paid with the hourly wage increased by 40%
Employees are legally entitled to work breaks
There is no minimum salary for seasonal work
The employer has to provide necessary safety equipment free of charge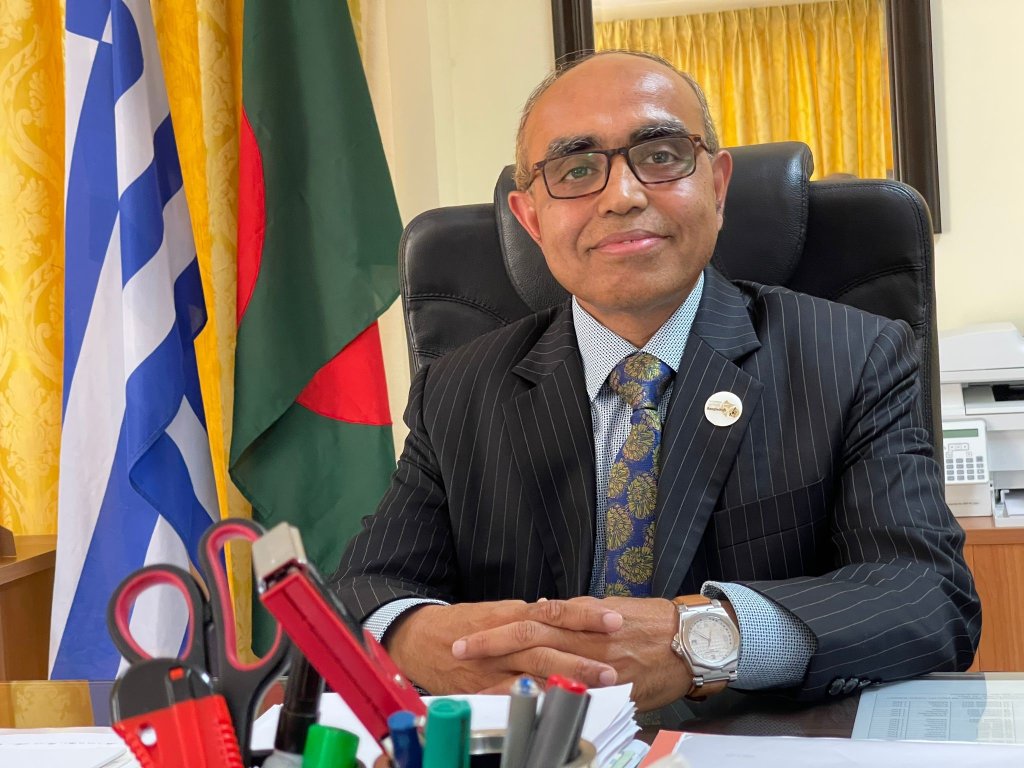 Common challenges and where to turn for help
Today, Greece has the highest unemployment rate of all EU states. Yet as Ambassador Ashud Ahmed told InfoMigrants, "Greece needs workforces in different sectors, and it needs workers from Bangladesh." Many, if not most Bangladeshi migrants do find work in Greece, commonly in the garment industry, hospitality and construction sectors, as well as agriculture.
At the same time, they face significant challenges. Some undocumented workers told InfoMigrants that they are in constant fear of being arrested and deported. Having no legal status also makes it hard to get paid regularly for their work, because they cannot access a bank account to collect their wages. Instead they often end up using mediators who take a commission, so that the migrant worker ends up with less money in their pocket.
Meanwhile those who do have legal status often face delays in renewing their stay permits. Some Bangladeshi migrants reported that they had been in Greece for more than two decades without receiving a residence permit. They told InfoMigrants that, because of their illegal status, they did not want to approach the Greek police for fear of being deported.
The Bangladesh embassy in Athens tries to support its nationals. The Bangladesh Wage Earners' Welfare Board has also launched a toll-free hotline for Bangladeshi migrants and their families.
The call center is open 24/7. The number to call is 16135 (toll free)
or from abroad call +880 96 1010 2030