Denmark and Rwanda have signed a declaration on the possible transfer of asylum seekers. Under the deal, around 1,000 people a year may be sent to the East African country.
Government ministers from Denmark and Rwanda have signed a joint statement on bilateral cooperation which stated that they were "exploring the establishment of a program through which spontaneous asylum seekers arriving in Denmark may be transfered to Rwanda for consideration of their asylum applications."
The scheme would also include "the option of settling in Rwanda," the statement said.
The Danish immigration minister, Kaare Dybvad Bek, and the minister for international develompent, Flemming Møller Mortensen, presented the new agreement in Rwanda on Friday (September 9).
"I'm very glad that we're in agreement … that it is our ambition to establish a mechanism, where asylum seekers can be transferred from Denmark to Rwanda," Dybvad Bek said.
A joint statement said the two countries believe the current global asylum and migration system is "dysfunctional".
"A new approach is required," it continued.
It is not clear exactly how many people could be transferred under the scheme, but Dybvad Bek said the goal is to send about 1,000 asylum seekers per year, according to the Danish news agency Ritzau.
Doubt over legality
In June 2021, the Danish Parliament passed a law enabling it to establish asylum reception centers outside Europe. The idea had been proposed in 2018 by the then prime minister, Lark Lokke Rasmussen, and echoed proposals by Austria's Sebastian Kurz and French President Emmanuel Macron. 
The law provided that asylum seekers arriving in Denmark would be flown to another, unspecified country for asylum processing and accommodation. The applicants who were transferred would be eligible for protection provided by the third country, which would also be responsible for the return of rejected asylum seekers following a negative decision.
The UN refugee agency UNHCR had said that it was "doubtful whether a full end-to-end process with all requirements spelled out would be in line with international obligations, including when implemented in practice." 
After the law was passed, the European Commission said it violated EU asylum rules and it reserved the right to take legal action if the plan was implemented.
Denmark aims to deter smugglers
Denmark has been criticized for having one of Europe's harshest stances on asylum and immigration. The prime minister, Mette Frederiksen, announced in 2021 that the country's aim was to have zero asylum seekers. The following year, Denmark was the only European country to declare that parts of Syria were safe for return, and it subsequently revoked or failed to renew hundreds of residence permits of Syrians in Denmark.
However, Denmark has said that its asylum policy is "humanitarian" – in particular its attempt to deter asylum seekers with the plan to outsource them to third countries – because it prevents people from embarking on dangerous journeys across the Mediterranean Sea to reach Europe and undermines smugglers who exploit desperate and vulnerable people.
In 2015, the number of asylum seekers in Denmark peaked with 21,316 asylum applications. Since then the figure has decreased significantly. By 2021 it had dropped to 2,099, according to Statista.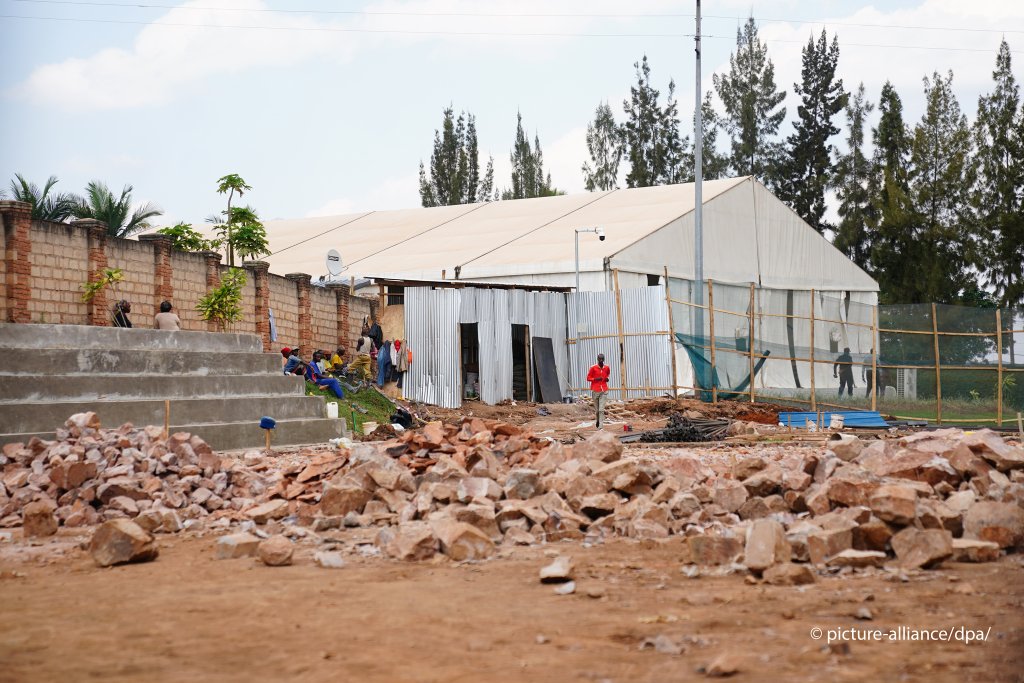 UK plan 
The UK is also pursuing plans to transfer asylum seekers to Rwanda. During a five-day trial last week the High Court in London considered the controversial agreement, which provides that asylum seekers who arrive in the UK will be sent to Rwanda to apply for asylum there.
The UNHCR has said the plan breaches international law and England's bishops have called it a "disgrace to Great Britain."
Like the Danish plan, the UK's Rwanda scheme is designed to deter people from attempting to enter the UK "illegally". So far, however, not a single migrant has been sent to Rwanda: Most recently, a flight planned for June was canceled at short notice following a ruling by the European Court of Human Rights. The number of migrants crossing the English Channel in small boats has also been rising, with over 1,290 arriving in the UK in a single day on August 22, 2022.
The new British Prime Minister, Liz Truss, has pledged to stick to the plans.
With Ritzau, AFP, DW