Six people, including two babies, died of dehydration on a migrant boat that arrived on Monday in the Sicilian port of Pozzallo. The survivors were in a serious condition.
The UN refugee agency has confirmed that six people died during their journey in a small boat that reached Sicily on Monday (September 12). Among the dead were two babies aged one and two years old, and a child of 12.
The news of the deaths caused shock and sadness in Italy.
"They died of thirst, hunger and severe burns," said Chiara Cardoletti, UNHCR official in Italy.
"This is unacceptable. Strengthening rescue at sea is the only way to prevent these tragedies," she added.
Timeline of tragedy 
According to the UN migration agency spokesperson Flavio Di Giacomo, the boat had been carrying 32 Afghans and Syrians who left Turkey on August 30. Seven of those on board were children. The group ran out of fuel and their boat then drifted to eastern Libya.
After several days, they were rescued by the Arizona cargo ship at a point on the route between Turkey, Malta and Italy, but six of them were already dead. The survivors were transferred to an Italian coast guard patrol boat.
As well as the three children who reportedly died of dehydration, a mother and grandmother were among the six deceased. It was not confirmed whether, as some reports suggested, the bodies of the dead had been thrown into the sea, or whether they were still on the boat when it was found.
'Like survivors of concentration camps'
Among the survivors were a mother and daughter who were airlifted to a hospital on the island of Malta on Sunday, the UNHCR said.
The others, many in a serious condition and suffering from exposure, received treatment in Pozzallo. The city's mayor, Roberto Ammatuna, said they were in a severe state of dehydration and appeared to have excessive skin flaking, probably from exposure to wind, sun and sea.
He likened the image to that of the survivors of Nazi concentration camps, the Italian newspaper La Reppublica reported.
Camillo Ripamonti, the president of Centro Astalli, the Jesuit refugee service in Italy, said he was saddened by the news, and called for timely search and rescue operations in the Mediterranean, as well as the opening of humanitarian corridors for those fleeing conflict or humanitarian crises.
"It is unacceptable and profoundly wrong that Europe insists on letting the innocent die with an increasingly guilty indifference," Ripamonti said.
"These are desperate people fleeing wars, persecution and misery who …(rely) on traffickers, in the absence of legal alternatives."
Child deaths from dehydration
The tragedy comes a few days after the death of Loujin Ahmed Nasif, a four-year-old Syrian girl who died in a boat carrying 60 migrants who had left Lebanon. Alarm Phone, a group running a hotline for migrants needing rescue, had repeatedly called on authorities in Malta and Italy to act.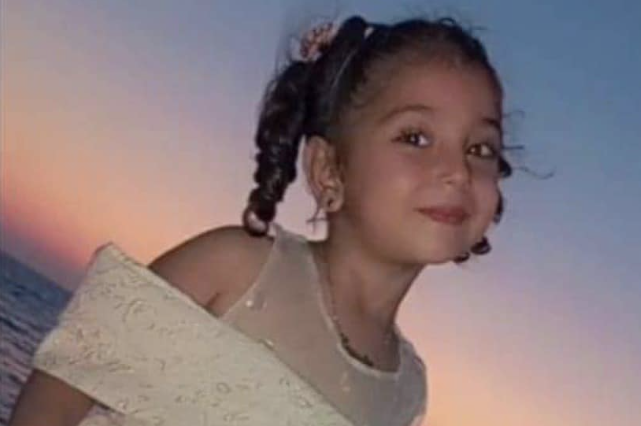 Moroccan-Italian activist Nawal Soufi, who spoke with survivors of the boat which was finally rescued by a freighter off Malta, said Loujin died of dehydration.
Soufi had also warned on Sunday of the deaths of people on the latest boat from Turkey. "In the next few hours I fear the news will arrive of the death of other children and adults due to thirst on board a boat that left Turkey bound for Italy. We are waiting for more details," her Facebook post said.
250 stranded without water off Malta
Activists including Soufi and Alarm Phone are now calling for the urgent rescue of a group of 250 people off the coast of Malta. The boat left Lebanon around a week ago and has run out of fuel, they said.
"Food & drinking water finished 2 days ago. The caller said his 3-month old daughter has died from thirst," Alarm Phone posted on Twitter on Monday afternoon.
There are 80 minors on board who are drinking sea water, according to Soufi, who said she had alerted the Maltese Operation Center on Monday afternoon and demanded that the group be provided with drinking water.
Hundreds wait on board rescue ships
Several hundred migrants have been rescued in the past few days in the Mediterranean by humanitarian groups.
German NGO Sea-Watch said on Monday it had 428 people on board a ship, waiting for a port to be assigned. "The civil fleet has rescued hundreds of people in the past days, who otherwise would have been pulled back to Libya or even drowned," it said on Twitter. 
According to the European border and coast guard agency Frontex, the central Mediterranean route was used by more than 42,500 migrants from January to July -- an increase of 44% compared with the first seven months of 2021.
The UN says more than 1,200 people have died or disappeared in the Mediterranean since the beginning of the year.
AFP, AP, Reuters