More than 21,000 Tunisians – mostly men and boys – have tried to cross the Mediterranean to Europe so far this year. At least 8,000 of them were turned back or died at sea.
Young Tunisians do not need to be told that prices are going up or that it is getting harder to find a job, but the most recent assessments by the OECD and the World Bank confirm it: the country is facing its worst crisis in a generation. Inflation has reached 8.6%, its highest in 30 years, unemployment is at around 18.5% and job prospects, especially for youth and women, are particularly poor.
As the crisis grinds on, more and more Tunisians are deciding to leave the country by any route – usually by paying smugglers for a passage across the Mediterranean. Many do reach Italy. By September 13, Italian government records showed that about 13,600 Tunisian nationals had arrived since the start of the year. A rights group in Tunisia, the Forum Tunisien pour les Droits Economiques et Sociaux (FTDES), puts the figure at over 13,700.
On the route from North Africa to Italy and Malta, EU's border agency Frontex recorded more than 42,500 migrant crossings between January and July 2022. Tunisian nationals were in the largest number, followed by Egyptians, Bangladeshis, Afghans and Syrians.
"The migration crisis continues despite the silence of institutions and ministries, and the (Tunisian) presidency … is responsible," FTDES spokesperson Romdhane Ben Amor told journalists in Tunis.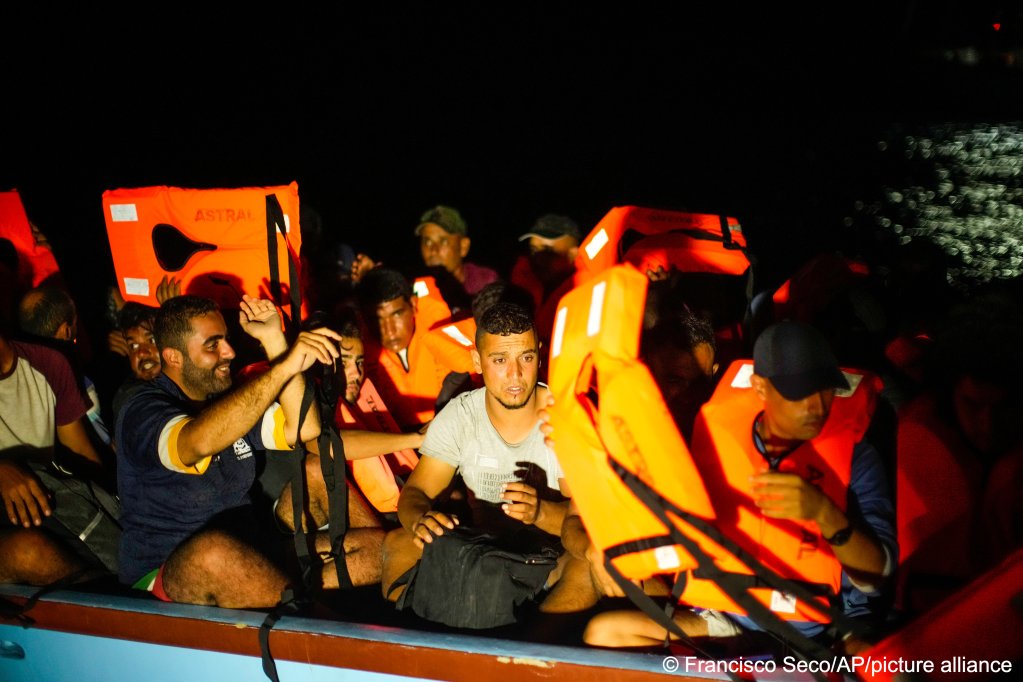 More than 500 lives lost
The majority of Tunisians leaving the country are men – only about 620 women have made the journey to Italy this year, according to the FTDES. Children made up nearly a fifth of those who reached Italy, and about a half of those – 1,300 – were traveling alone, without a parent or guardian.
The Italian island of Lampedusa is 125 kilometers from Tunisia. But the FTDES announced this week that more than 560 of those who had set out from the coast since the beginning of the year failed to make it that far – they died or went missing at sea.
Also read: Tunisia: 'How can they tell us our sons have disappeared?'
Earlier this week two more bodies were found from a boat that sank on September 6 off the central-eastern coast. In all, twelve bodies have now been recovered and eight are still missing from a group of 37 people who set out from the southern region of Sfax. On the night of the tragedy, the bodies of another three people were found at sea off Gabes in southern Tunisia. Their boat had sunk the previous Sunday. Fifteen were rescued.
Tunisia has been a country of departure for people from all over Africa who hoped to cross the Mediterranean to Europe. But more and more Tunisians are attempting the crossing.
It is no longer just young single men who are making the journey. Videos on social media show entire families embarking on journeys, and Ben Amor confirmed that 500 Tunisian families have arrived on Italian coasts in boats this year.
Economy not solely to blame
It is also not only the economic crisis that is to blame for the exodus of Tunisians, according to FTDES. "The bad economic situation is no longer a sole reason for (the) rise of illegal journeys towards Italy," Ben Omar told the Reuters news agency.
"There is also a stifling political crisis and a decline in freedoms, in addition to social tension and loss of hope among Tunisians."
In what he said were necessary steps to end political paralysis, President Kais Saied last year shut down Tunisia's parliament and started to rule by decree. His new, expanded role was enshrined in a constitution that was passed in a referendum in July.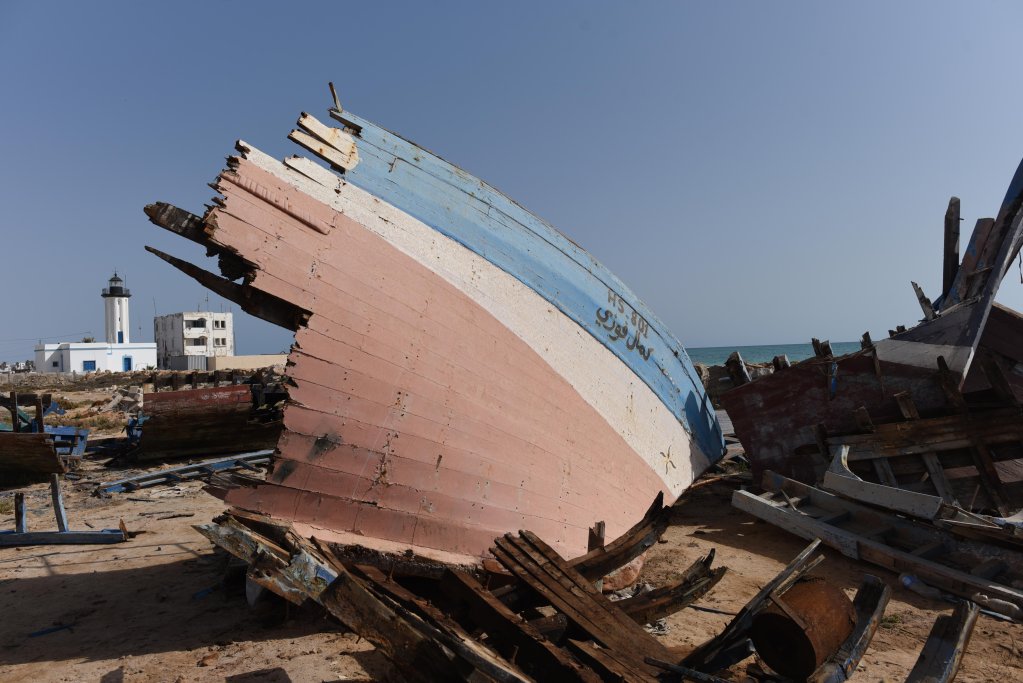 Most returned to Tunisia
As the number of people trying to leave Tunisia rises, the coast guard continues to try to stop migrant boats from departing. It also carries out "rescues"" of migrants whose boats capsize, which means bringing them back to Tunisia. On Monday night 554 were returned, the coast guard said.
Since the start of 2022, 20,018 people, including 7,552 Tunisian nationals, have been intercepted by the coast guard and stopped from crossing sea borders, the National Guard spokesperson Houssemeddine Jebabli said on September 10.
With AFP, Reuters