Only 68% percent of refugee children have access to primary school education, and only 37% to secondary school education, according to a new report by UNHCR.
The UN refugee agency UNHCR on Tuesday (September 13) released a new report that tracks the education of more than ten million refugee children of school age in more than 40 countries.
According to the report, average enrollment rates for refugee children in the 2020-2021 academic year were as follows:
68% in primary schools (stable compared to the year before, down 9% compared to 2018/2019)
37% in secondary schools (up slightly, from 34% the previous academic year and 31% the year before that)
42% in pre-primary education (up from 34% the previous academic year)
6% in tertiary education (up from 1% a few years ago)
These rates were substantially lower than those of locals of all income brackets, the report showed.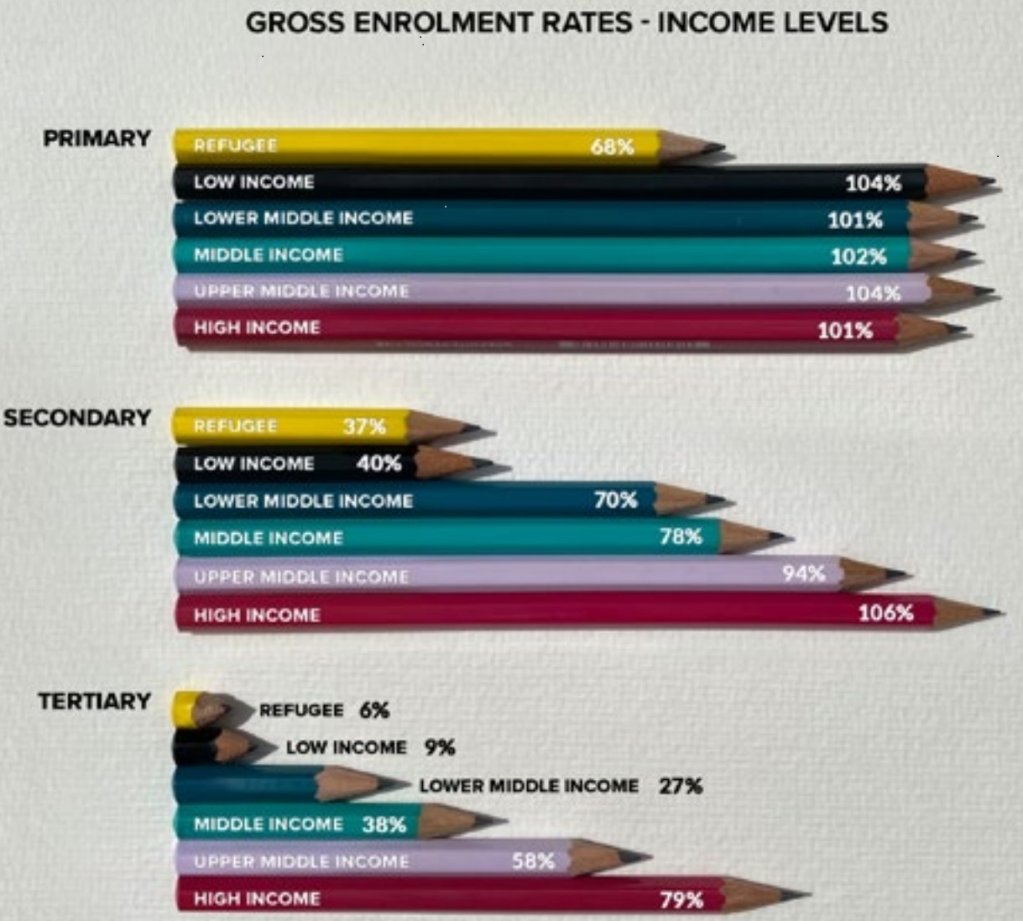 "We are still a long way away from the full participation of refugees in exercising their right to education," UNHCR said in a statement accompanying the report, titled 'All Inclusive: The Campaign for Refugee Education'.
The UN agency's researchers found that enrollment was slightly higher among refugee boys than refugee girls in countries that recorded the gender of students -- 68% versus 67% in primary schools, 36% versus 34% in secondary schools.
Not all countries surveyed in the report collected data on the gender of students, which explains the discrepancies between the overall enrollment numbers and the enrollment numbers by gender.
Also read: A new project to fight educational poverty opens in Sicily
UNHCR chief: 'Education is an investment in human rights and peace'
In the foreword of the report, UN High Commissioner for Refugees Filippo Grandi observed that many countries had recently made great progress towards including refugee learners in formal national education systems.
"Now we need to follow these policies with substantial and sustained financing, and to press home the gains of inclusion", Grandi said, adding that "education is an investment in development, human rights and peace."