Sea rescue NGOs Open Arms and Sea-Watch have rescued and brought ashore more than 800 migrants over the weekend. The crew of the Open Arms Uno also picked up 59 survivors and one corpse from an oil rig. 800 migrants are currently waiting on the Open Arms Uno and Humanity 1 to be assigned a port.
The Spanish charity Open Arms rescued 402 people seeking to cross the Central Mediterranean Sea to Europe in unseaworthy smugglers' boats, the charity said Sunday (September 18).
In all, the Open Arms Uno performed four rescues over the course of four days. The largest one occurred early Sunday morning following a "search of more than 24 hours," when the crew picked up 294 mostly Egyptian migrants from an overcrowded barge south of Malta in the span of six hours.
Those rescued said they had been at sea for five days, the NGO said on Twitter. Among the rescued were more than 100 women and children.
According to the Associated Press (AP) news agency, the packed boat had been spotted by volunteer pilots combing the Mediterranean for people in distress. A photo reportedly showed its decks packed with people waving for help.
Read more: Italy: 25 migrant boats land on Lampedusa in one day
59 migrants rescued from oil rig
On Friday, the Open Arms Uno picked up 59 migrants from Syria, Egypt, Sudan and Eritrea, among them 10 minors, from an oil platform in international waters off Tunisia. Inside the flimsy smugglers' boat, the charity found the wrapped body of a migrant who had been shot on shore by smugglers, AP reported citing Open Arms spokesperson Laura Lanuza.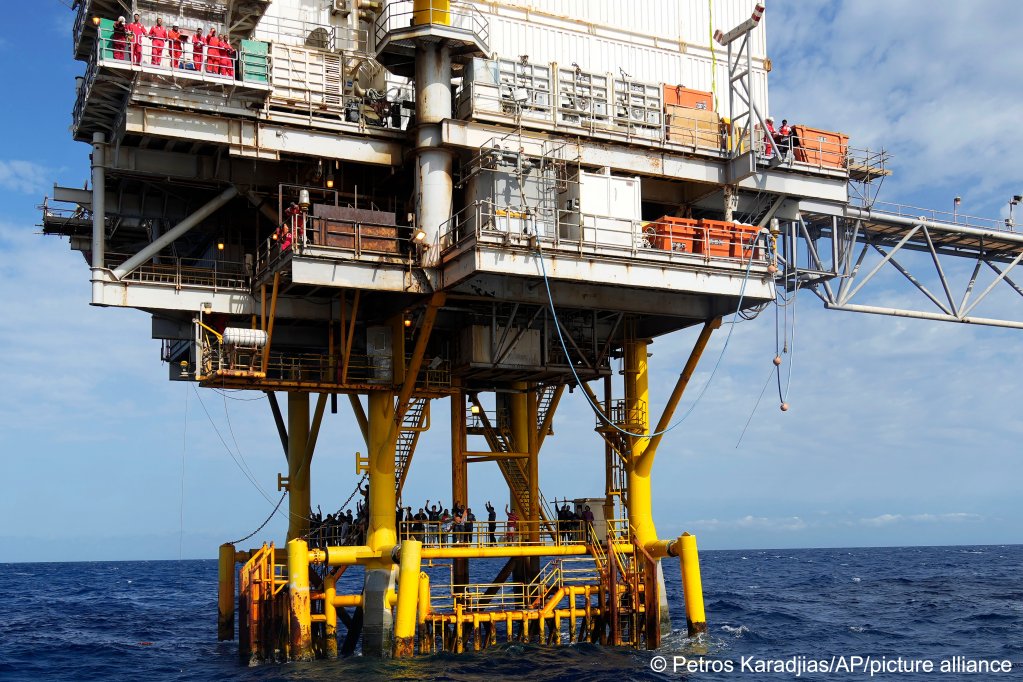 "The smugglers forced the people to take the corpse with them. They spent a day or so at sea, and kept the corpse until they were saved,'' Lanuza said.
The Open Arms Uno is now at sea seeking a port to disembark the total of 402 rescued migrants, including some who need medical attention and many more who are suffering from dehydration, according to Lanuza. She also said the crew made at least two requests for a safe port in Malta.
On Thursday, the Open Arms rescued 19 mostly Syrian people from a rubber dinghy off Libya in international waters. An AP photographer on board the Open Arms said during each rescue, desperate people flung themselves into the water, complicating the operation.
Sea-Watch 3 & Humanity 1
On Sunday, the 428 migrants rescued by search-and-rescue (SAR) vessel Sea-Watch 3 disembarked in Reggio Calabria, German organization Sea-Watch announced via Twitter. The Sea-Watch 3 had arrived in the southern Italian port city the previous day after Italian authorities had given the green light following nearly a dozen requests for disembarkation, Sea-Eye said.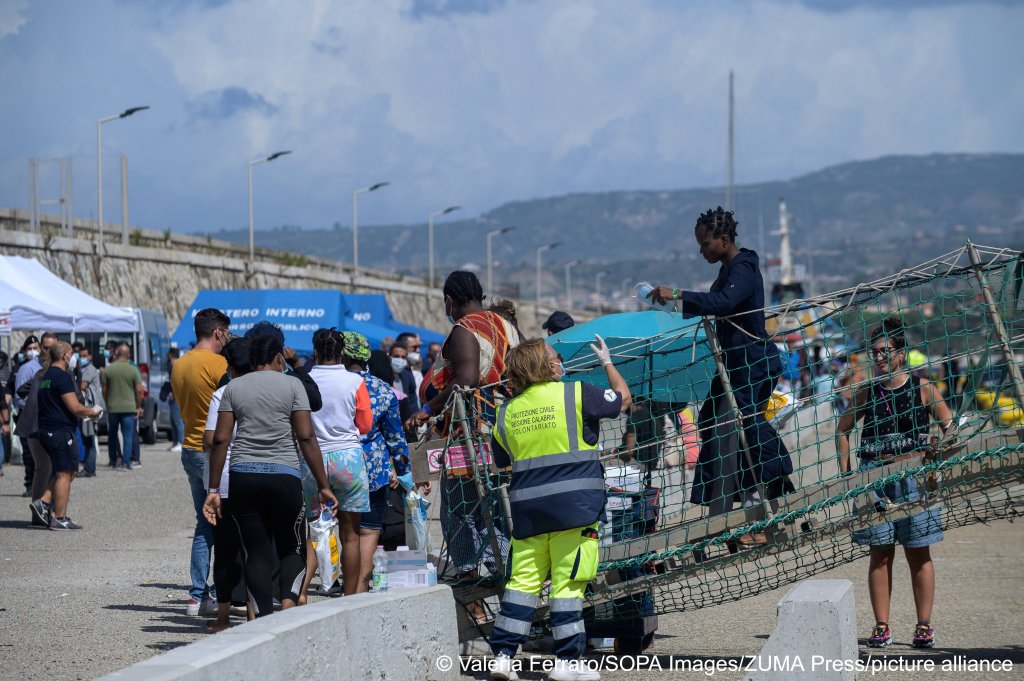 On Friday, 129 rescued migrants disembarked from German charity vessel Sea-Eye in the port of Taranto in southern Italy.
On board the Humanity 1, 398 rescued people continue to wait to be allocated a port. Over the weekend, the crew of the vessel said the situation on board was deteriorating. Many of the rescued -- almost half of them children and young people -- had already been at sea for more than a week, the operator organization SOS Humanity said.
"Drinking water will run out by the middle of the week, and supplies of adequate food will also be depleted by then," a press release from Monday reads. "The 55 children and 110 unaccompanied minors suffer particularly from the conditions. Infectious diseases continue to spread."
There was also a man on board with a recent gunshot wound that could not be treated on board, it said. Due to bad weather, the ship had to seek shelter from strong winds and waves off Sicily. Moreover, 16 people were evacuated by Italian authorities over the weekend for health reasons, news agency epd reported.
Sea rescue NGOs face difficult time
Migration has been a central issue in Italy's current election campaign, especially for right-wing parties campaigning against aid organizations' search-and-rescue operations.
Matteo Salvini, head of the right-wing League, has accused private rescue charities of cooperating with smugglers. 
Polls suggest that an alliance of conservative and right-wing parties could win the parliamentary elections on September 25.
Read more: Italy: Pushback against anti-migration 'naval blockade' proposal by far-right candidate
Deadly Mediterranean
The Central Mediterranean route from northern Africa to Europe is among the deadliest migration routes in the world.
More than 1,000 people have died or gone missing while trying to reach European shores via the Central Mediterranean so far this year. The number of unreported cases is likely higher. There is no state-run sea rescue mission in the Central Mediterranean. Instead, NGO vessels like the Open Arms Uno and the Sea-Eye 4 conduct search-and-rescue missions to save migrants in distress. It often takes several days or longer until Italian authorities assign vessels a port.
Unless an NGO vessel finds them first, migrants trying to leave Libya for Europe are usually intercepted and returned by Libyan authorities to Libya, where they may face torture, abuse and death.
In late June, UN investigators reaffirmed previous reports about migrants and refugees detained in Libya facing serious abuse, with women especially being subjected to sexual violence.
Read more: Migrants accuse EU of facilitating abuse in Libya after interceptions at sea
With AP, epd
CORRECTION: An earlier version of this article incorrectly stated that the crew of the Open Arms Uno picked up the 19 people from a rubber dinghy off Libya on Saturday. In fact, they were rescued on Thursday. Also, the 59 people were rescued from the oil rig on Friday, not on Saturday.