Turkish President Erdogan has again accused Greece of "illegal and reckless pushbacks" of migrant boats in the Aegean. Meanwhile a group of Green MEPs said Greece erected a "wall of lies" to deny its systematic pushback practice.
Greece is turning the Aegean Sea into a "refugee graveyard" by "sinking the boats of innocents," Turkish President Recep Tayyip Erdogan told the UN General Assembly in New York on Tuesday (September 20).
Erdogan accused Greece of "illegal and reckless pushbacks" of migrant boats in the Aegean, which separates the two neighboring countries.
The Turkish leader then showed pictures of what he said were the dead bodies of two toddlers. Erdogan claimed the two children were killed last week after the Greek coast guard allegedly sank their boats. According to dpa, the images could not be independently verified.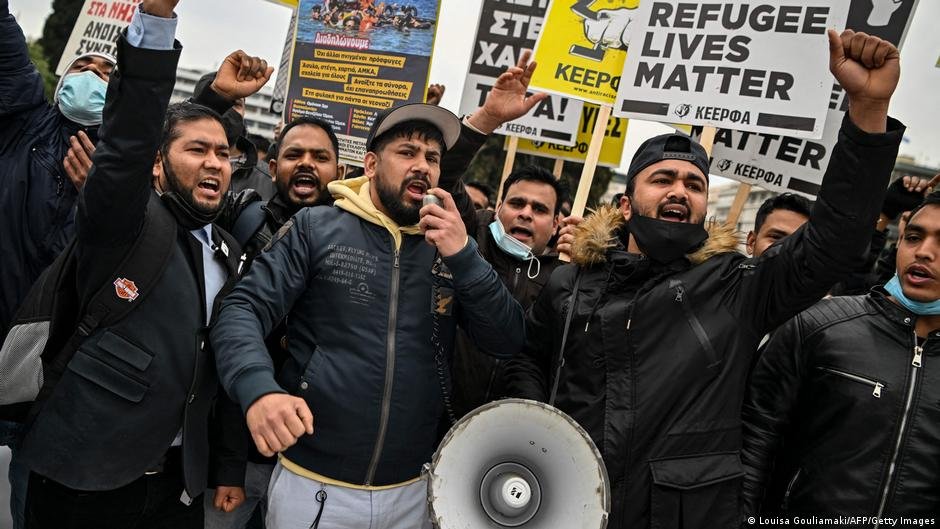 Greece has for years denied repeated allegations of systematic and illegal border pushbacks at its land and sea borders, despite extensive testimony from alleged victims suggesting otherwise. Just this week, migrant charity Aegean Boat Report said the Greek coast guard pushed back scores of migrants in a rubber boat off the island of Rhodes.
But the Greek government in Athens contends it is protecting the EU external borders. Greek officials have also accused Turkey of trying to push migrants towards Greece. Relations between the two NATO allies are at a low point, according to dpa.
Turkey has recently been questioning Greece's sovereignty over the Aegean Islands, citing military presence there in violation of international law, dpa reported. Erdogan even threatened intervention if Greece continued to arm the islands.
Read more: Aegean: Several children reported to have drowned in alleged pushback event
'Wall of lies'
Meanwhile, a group of Green MEPs (Members of European Parliament) on Tuesday (September 20) accused Greece of having erected a "wall of lies" to deny it is systematically forcing migrants back over its borders, with the tolerance of EU border agency Frontex.
The conservative government in Athens "is trying to build a different reality" through its lies, German MEP Erik Marquardt told a news conference ahead of a meeting with Greek Migration Minister Notis Mitarachi.
In June Athens reportedly rejected a United Nations report claiming that Greek border forces had illegally repelled thousands of asylum seekers over the past two years.
But Dutch Greens MEP Tineke Strik said that "numerous reports from credible sources" show that pushbacks are "happening on a systematic scale".
The delegation also said EU border agency Frontex was staying out of areas where pushbacks are believed to take place. "They operate under the command of the Greek authorities. And the Greek authorities decide where [Frontex is] to be operational," Strik said. She called on Frontex to not look the other way when they hear "very credible allegations".
The group of MEPs also argued that the European Commission already had the necessary information to initiate infringement procedures on pushbacks against Greece and Croatia but is taking a "deliberate decision" not to take further action, Strik said.
The Greens on Tuesday launched an EU-wide petition, calling on the European Commission to "freeze funds to countries that are performing pushbacks and make the new migration funds conditional (on) human rights compliance."
Read more: Is Greece failing to deploy EU-funded surveillance system at Turkish border as intended?
Refugees in Turkey in dire straits
In Turkey, the situation for the millions of mostly Syrian refugees is becoming more and more hostile. According to Der Spiegel, Syrians are being forcefully returned to their home country as President Erdogan is tightening his migration policy following massive pressure from opposition parties.
According to Der Spiegel citing Turkish government figures, around half a million Syrians have returned to their home country since 2016, allegedly all of them at their own request. However, some of them were coerced into returning or were even forcibly displaced, Der Spiegel reported citing its own research and reports by human rights NGOs.
Turkey took in some 3.7 million Syrians -- more than any other country -- and more than 200,000 Iraqis and Afghans. But public sentiment has turned against the newcomers long ago. The public's anti-immigrant resentment has been steadily growing, fueled by worsening economic instability in the country. According to a recent poll, 82% of Turks favor Syrians to return.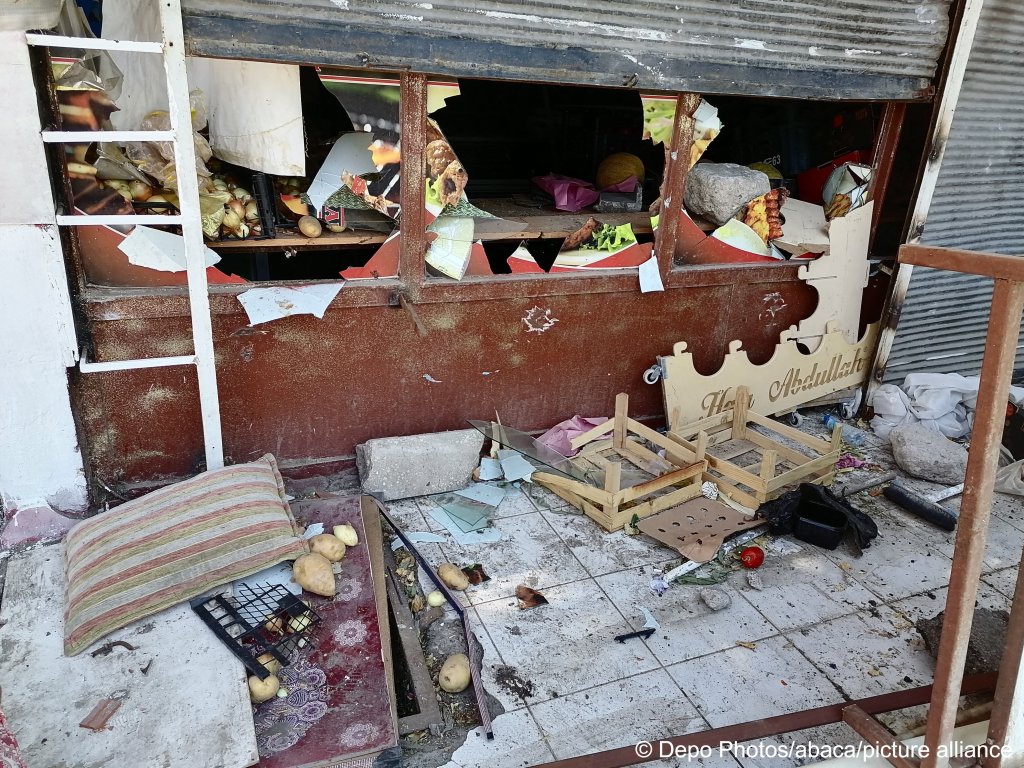 Earlier this year, Turkish authorities relocated more than 4,500 Syrians from an Ankara neighborhood where a xenophobic mob attacked immigrants' shops, houses and cars in August 2021.
The Greek border guard has stopped more than 150,000 irregular migrants at its land and maritime border since the beginning of the year, Migration Minister Mitarachi said earlier this month. Der Spiegel alleges the high number of crossing attempts are a result of Turkey no longer implementing the 2016 EU-Turkey deal, whereby Turkey was to stop migrants and refugees from traveling further to Europe in return for €6 billion in financial aid.
Few Syrians want to return to their home country as many presumably fear repression by Assad's regime, according to Der Spiegel. Turkey will hold presidential elections less than a year from now.
Also read: Greece says it's ready to repel Turkey's 'refugee caravan'
With dpa, AFP, Der Spiegel