The German Interior Minister has voiced concern about a "sudden" uptick in irregular arrivals from Serbia via the Balkan route. Meanwhile, the dual strain of the large number of refugees from Ukraine and an uptick in arrivals from other countries are pushing accommodation facilities in Germany to the limit.
Nancy Faeser, Germany's interior minister, is concerned about the significant increase in the number of refugees coming to Germany via the so-called Balkan route.
Apparently, many of the migrants entered via the Serbian capital Belgrade, including through the airport there, and then made their way to Germany, Faeser told TV station Welt on Tuesday (September 20). She announced talks to be held with Serbia on the "big and sudden rise" in migrant arrivals.
"We see increased migration via the Czech Republic, via Austria -- also to Germany," the minister said, adding that she already talked to her Czech and Austrian counterparts about the issue.
North Macedonian police as well as European border agency Frontex have both recently reported a considerable increase in irregular entries into the EU from the Western Balkans.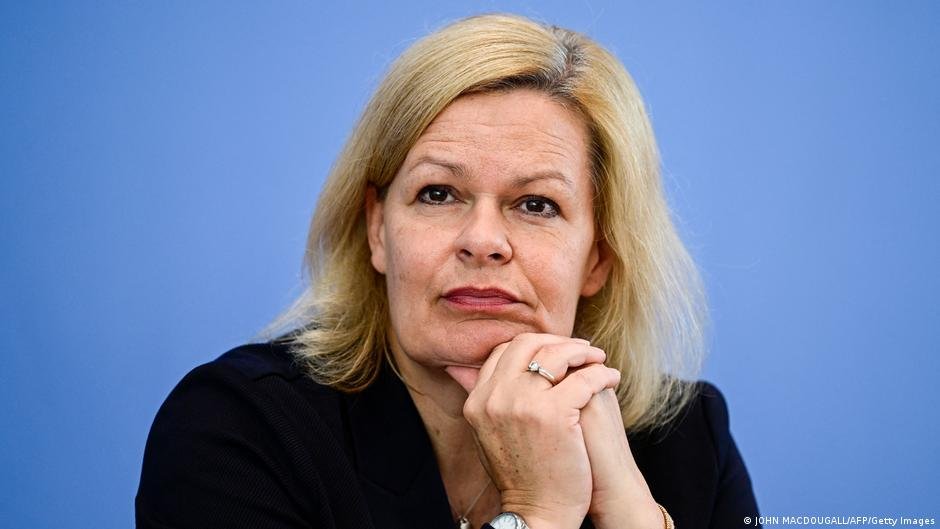 The uptick is one reason why all 16 states have exhausted their regular accommodation capacities, according to Mediendienst Integration citing information from the responsible state ministries. Emergency accommodation in halls, hotels and commercial properties is increasingly being used.
In Germany, asylum seekers are distributed among Germany's states by means of a predetermined quota system based on the so-called Königssteiner Schlüssel. The states then distribute the asylum seekers further to districts and communes.
As some states have been receiving more than their share, however, a dozen states temporarily stopped accepting new asylum seekers from other states due to a lack of space.
'Sufficient, but tight'
The high occupancy in reception centers is reportedly due to two factors: The extremely large number of people who fled to Germany from Ukraine in a relatively short period of time and the around 115,000 asylum seekers from other countries who have arrived in Germany since the beginning of the year.
Faeser said the federal government is helping by allocating federally owned real estate. "We still have sufficient capacity so far, but it is very tight." For that reason, she said, she also invited the top municipal associations to her ministry to discuss next steps.
Also read: Finding housing as a refugee -- an obstacle course (1/3)
Saxony prepares for more arrivals
In the city of Leipzig in Saxony, asylum seekers and refugees have been living in containers and tents for a while now.
While around 300 asylum seekers per week were registered at the beginning of August, according to news website Merkur.de citing state government information, the number had risen to 900 per week by the beginning of September. That's excluding refugees from Ukraine. The main countries of origin were Syria, Venezuela, Turkey and Afghanistan, Merkur.de reported.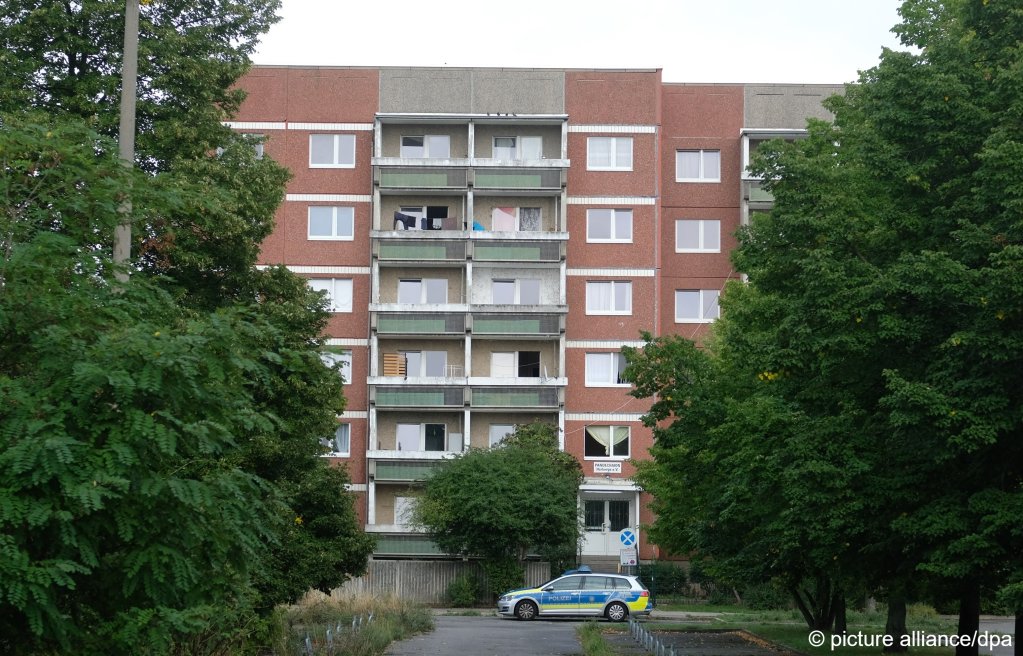 In Saxony's state capital Dresden, there is an admission stop for war refugees from Ukraine, according to the city administration. Merkur.de reported that the allocation of refugees from other countries has also been suspended until the end of the month.
Negotiations are currently underway with private owners for housing, according to Merkur.de. In addition, work is being done to prepare municipal real estate. In the short term, this will create up to 279 places, the city administration said. Accommodation in hotels is also reportedly under consideration.
Read more: German states face housing shortage for refugees
Anchor centers in Bavaria at the limit
Accommodation facilities for asylum seekers and refugees are at their limit in Bavaria, too. Most of the states' seven so-called anchor centers for asylum seekers are either at or over capacity, Süddeutsche Zeitung (SZ) reported on Monday (September 19) citing information from Bavarian regional governments.
Between January and August, some 58,000 people seeking protection arrived in Germany's second-most populous state excluding Ukrainian refugees. That's five times as many as in the same period last year. According to SZ, around a third of arrivals are Syrian, almost 20% from Afghanistan, 10% from Turkey and 9% from Iraq.
Roughly one million refugees have sought refugees in Germany in the seven months since the beginning of Russia's invasion. It is unclear, however, how many of them are still here. A fair amount could have traveled onwards or returned to Ukraine.
Also read: Dozens of charities demand abolition of so-called anchor centers
With AFP