Spain's maritime rescue service says 193 people of sub-Saharan origin arrived on the Canary Islands within 14 hours. At least one boat reportedly made it ashore without help.
The four groups of rescued migrants consisted of 161 men, 24 women and 8 minors, including a baby, according to Salvamento Marítimo, Spain's maritime rescue service. They were on board three rubber dinghies and a wooden boat, local news site Canarias7 reported.
According to Salvamento Maritimo, or Sasemar, they arrived between Tuesday (September 20) evening and Wednesday morning on the islands of Lanzarote, Fuerteventura and Gran Canaria. One of the vessels reportedly made it ashore without help.
According to Canarias7, the first boat carried 48 migrants and arrived shortly after 7 pm on Tuesday without help at La Senora beach in the south of Fuerteventura. Of those people of sub-Saharan origin, 34 were men, 12 were women and two were minors, including a baby.
The second vessel had 53 men and 5 women of sub-Saharan origin on board. The 58 people were disembarked shortly after the first one, at 7:30 pm, by a Sasemar vessel in Puerto del Rosario, the capital of Fuerteventura. According to Canarias7, the Sasemar vessel helped them shortly after 5 pm when the migrants were sailing in a rubber dinghy to the east of Fuerteventura.
Read more: 'Each boat is in danger' -- the rescue of migrants trying to reach the Canary Islands
Lanzarote and Gran Canaria
The third vessel, a rubber dinghy, carried 58 sub-Saharan migrants -- 46 men, six women and six minors -- when a Sasemar plane spotted it about 67 kilometers east of Lanzarote. The migrants were disembarked at 01:15 am Wednesday morning in Arrecife, the capital of Lanzarote.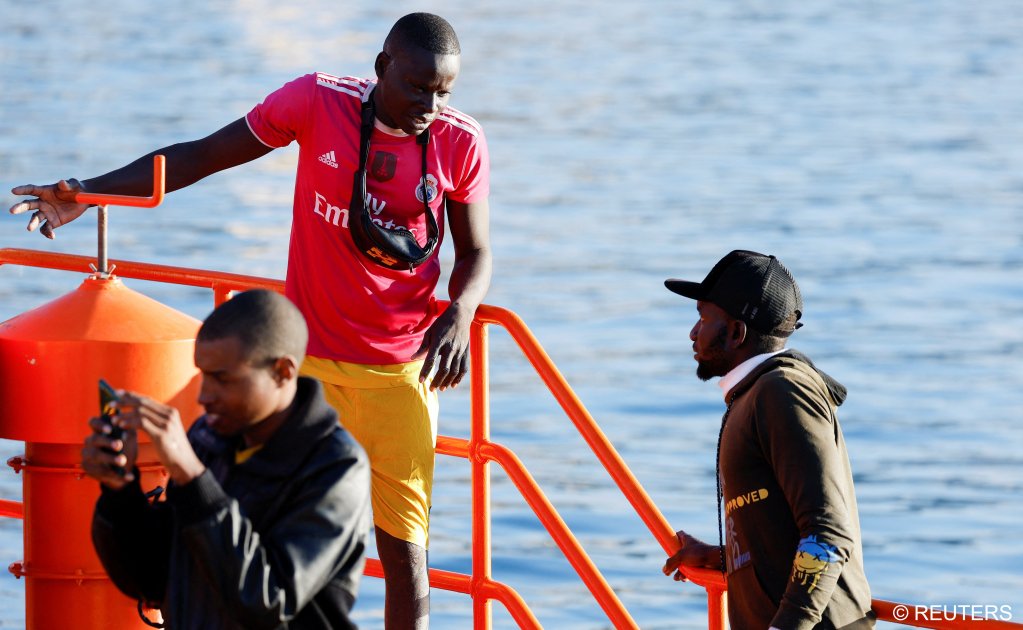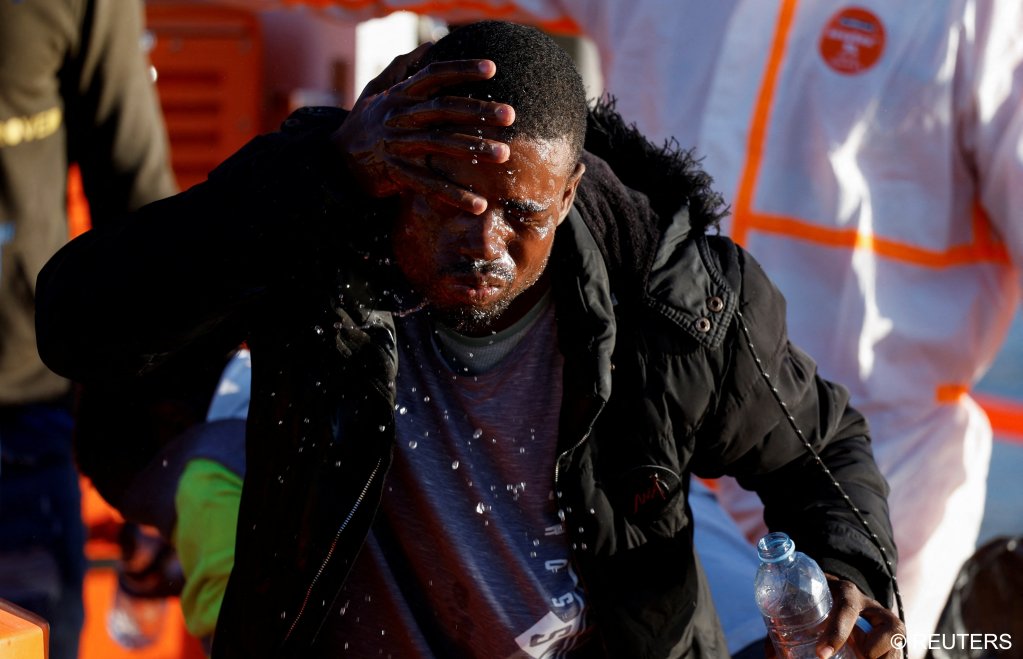 The fourth group of migrants, consisting of 29 sub-Saharan people (28 men and one woman), arrived in Gran Canaria at 9:00 am on Wednesday when another Sasemar vessel disembarked them at the Arguineguín pier. According to Canarias7, they were rescued at 5:38 am after their rubber dinghy was located by a Sasemar helicopter about 115 kilometers southeast of this island.
Read more: Three dead, 45 migrants rescued off Canary Islands
Large number of arrivals continue
The Atlantic route from western Africa to the Canary Islands has been increasingly used by migrant smugglers who launch boats from Morocco, Western Sahara, Mauritania and even as far away as Senegal and The Gambia.
More than 11,500 migrants have reached the Atlantic archipelago so far this year, according to the latest IOM figures (as of September 19). Last year, 22,316 migrants arrived on the Canaries, a slight decrease from a record 23,271 the year before that.
Strong currents and other risks make the Atlantic route one of the deadliest to Europe. According to the IOM, the UN's migration agency, 349 migrants have died or disappeared so far this year. The IOM admits the true death toll is likely much higher.
With EFE