A little over a year ago, Skander, 21, boarded an inflatable boat on a beach in western Algeria, headed for Spain. Since then, there has been no sign of life from the young man and 11 other passengers. Skander's older brother Ryad, who stayed in Algeria, spends his days and nights looking for him.
"My little brother set sail on Saturday, August 21, 2021, at 11:30 pm. When he got on the boat, he called me to let me know that he was leaving Algeria for Spain with 11 other people from Cherchell [municipality of Tipaza, west of Algiers, editor's note]. After that, I never heard from them again. We never found any traces of the boat he had taken, a Yamaha semi-rigid of 60 horsepower.
I look for him 24 hours a day. I think about what could have happened all the time, especially at night. I end up falling asleep when I am exhausted, but only for two or three hours.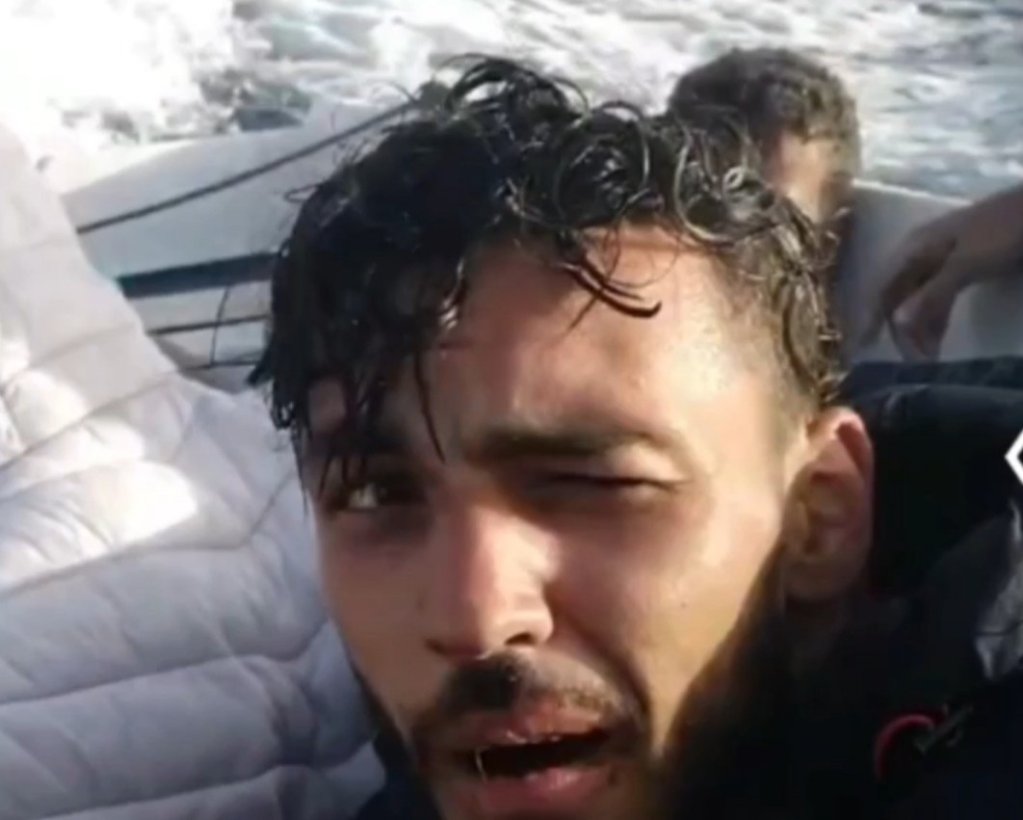 I am not working now, my search takes up too much time. To make a little money, I sell phones or computers on the Internet. That is how we survive with my father, with whom I live, in the capital. Anyway, even when you work in Algeria, you do not live. The salary is so low that you have to save money even to buy medicine, for example. 
"You really have to live in Algeria to get a sense of daily life in the country," said Bilel, whose brother also disappeared on the road to Spain, in an interview with InfoMigrants. "It is rare to find work, and even if you have a job, it takes 10 years to buy a car because the wages are so low. You cannot open your mouth to criticize the situation; otherwise, you go straight to jail. If you have money, you can survive, if you don't, you are dead."
To find my brother, I made the rounds of the associations. Nobody helped me. I am alone in my investigation. In addition, there are scammers who take advantage of your distress and you really have to be careful. On social networks, there is a lot of false information circulating: often you get a message that says the person you are looking for is in prison in Spain, that he is fine but that he does not have the means to contact you. I don't know why these people do this.
Also read: Eight bodies wash up on Spanish beaches
There are also people who tell you they know where the body of your loved one is. They offer to repatriate it for money. Of course, this is false and they only do it to fraud others.
We never talk about 'harragas', it's a stain
In one year, I went through a lot and I know the system by heart. As a result, several people who have lost friends or family have asked me for advice. I try to help them as much as I can to see more clearly in this business.
In Algeria, people talk a lot among themselves about the disappearances of young people and departures, because they happen every day. Many families are affected and desperate. This is something the state completely ignores. It is difficult to be disregarded like this. Here, we never talk about 'harragas' [the word literally means "to burn", alluding to the migrant's practice of burning their identity papers, editor's note], it is a stain. Neither the television nor the newspapers cover the subject of the dead at sea. They prefer to tell us about crushed dogs. 
To counter the departures, the government relies on repression. Since 2009, Article 175 bis of the Penal Code "offence of illegal exit" foresees a sentence of two to six months in prison as well as a fine of 20,000 to 60,000 dinars (approximately €140 to 430) for Algerians and resident foreigners who are caught trying to leave the territory without a passport or visa.
Also read: 'They disappeared into the fog': Nada's sister and nephew are missing off the coast of Andalusia
I haven't rested since Skander disappeared. I look for him all the time and I miss him a lot. All I have left to do today is go to Spain, to see the situation on the ground and talk to the authorities. From here, it is too complicated. I applied for a visa but my request was rejected. So one day, I too will take the route of the sea."
As of September 11, 2022, a total of nearly 20,000 people arrived in Spain by sea since the beginning of the year, according to the UN High Commissioner for Refugees (UNHCR). If the Algerian route represents only 14% of arrivals in Spain -- in contrast to 84% who chose the Moroccan route, according to the Spanish police -- the "harragas" are still numerous to set sail from the Algerian coast. This year the number of landings on the Balearic archipelago is up to 859, an increase of 48% compared to 2021.
Also read: Crossing the Algerian desert: 'There were 15 of us at the start and only two at the finish'