As Italy gears up for the general election on September 25, a right-wing coalition government between the far-right Brothers of Italy, the League and Silvio Berlusconi's Forza Italia is looking ever more likely to come out as the winners of the race. This could have major consequences for Italy's migration policy.
With the Italian general election looming, there are growing concerns about the fate of migrants and refugees in Italy and in the European Union in general. The conservative coalition made up of the far-right Brothers of Italy, the League and Silvio Berlusconi's Forza Italia has promised to clamp down on mass immigration.
However, this could further exacerbate the humanitarian crises and increased hostility faced by migrants in Italy, as their situation continues to deteriorate. With many migrants being left to their own devices in Italy, they could be even further disadvantaged by a combination of careless policies and dysfunctional European measures in the wake of an election win by the right-wing bloc.
Immigration used as a political tool
According to the the 2022 annual report from Italy's National Statistics Office, Istat, around 5.2 million foreign nationals currently reside in Italy, making up nearly 9% of the country's total population of 59 million.
These figures refer to registered residents only, however. Even although the number of unregistered residents is difficult to monitor, the migration study foundation ISMU estimated in 2018 that there were also around 500,000 people living in Italy who remained unregistered.
These estimates are equivalent to about another percentage point of the population, bringing the total share of immigrants living in Italy to under 10%. However, these figures which may seem far higher in the political rhetoric of the far-right parties, who are hoping to win at the polls.
Part of a worrying trend
In terms of migration policy, there will likely be increasing conflict over migration between the EU and the party leader of the Brothers of Italy, Giorgia Meloni, who is likely to become Italy's new prime minister. Meloni has run on a staunchly anti-immigration platform, stating that she wants the navy to turn away migrant boats before they arrive in Italian waters or on Italian soil.
Speaking to InfoMigrants, Gorden Isler, executive board member of the German rescue charity Sea-Eye, warned that such a coalition "would follow the policies and ideas of the Conte government," which was in office from 1 June 2018 to 5 September 2019, and might possibly adopt even more radical approaches.
Adding that "such a government is likely to escalate the repulsion and deterrence of people seeking protection to unimaginable levels, perhaps going even further than state actors in Greece," Isler said that a right-wing government will "do everything to reduce the number of arrivals of protection seekers in Italy in order to keep its promise to the voters."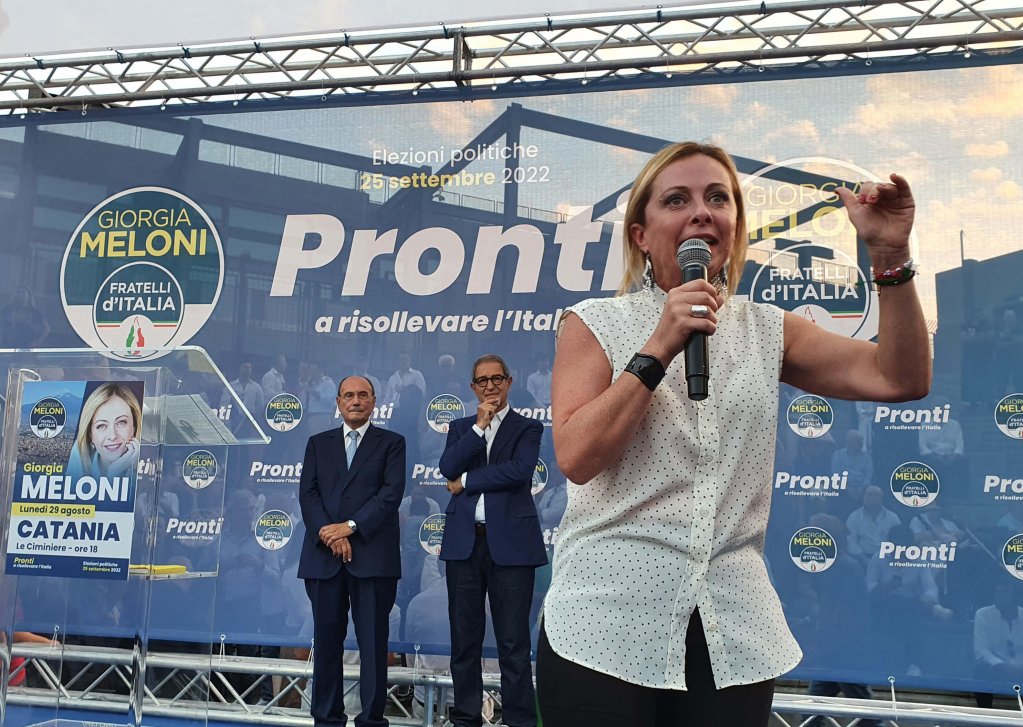 Meloni's government would not be alone in seeking to preserve EU cashflows while keeping migrants and asylum seekers from reaching EU borders. However, her particular approach is likely to have significantly higher humanitarian consequences, given Italy's geographic location.
Many of Meloni's policies are in line with the governing nationalist right in Poland and the far-right Sweden Democrats, who belong to the European Conservatives and Reformists group, which she has been leading since 2020. As more European countries appear to elect far-right leaders, this will likely have major implications on the overall approach of the EU towards asylum seekers and migrants.
Violence against migrants on the rise
In recent months there have been a number of violent attacks against migrants in Italy, including the murder of 39-year-old Nigerian street vendor Alika Ogorchukwu, who was beaten to death in broad daylight in the center of the central Italian town of Civitanova Marche at the end of July. Following his death, hundreds of people marched through the streets of the town, demanding justice for the migrant.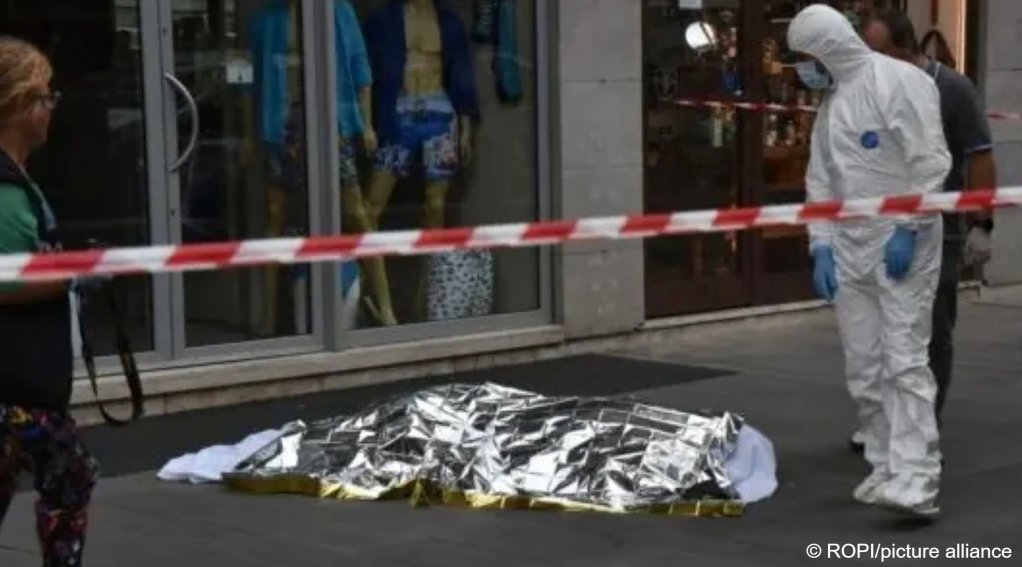 This kind of violence against migrants is part of an increasing trend in recent years, with growing public discontent relating to economic woes across the nation, especially the poorer countryside. Many young Italians continue to leave rural areas to seek employment and economic opportunities in bigger cities or in other European countries. This migration phenomenon among Italians is also partly feeding the animosity expressed towards immigrants from abroad.
Among other things, it has lead far-right parties to continue to encroach on small towns such as Civitanova Marche, gaining political influence in areas which may have voted for left or center-left parties in the past.
According to Italian journalist Barbara Scaramucci, former editor in chief of Italy's national broadcaster Rai and now an honorary president at Articolo 21, this region and others like it, which used to be politically left of center, have progressively moved towards the right "day after day, election after election" over the last few decades.
Fear for rise in deaths at sea
With Meloni calling for the navy to turn people back to Africa, Italy's overall approach towards migrants and private rescue ships could also become more hostile under such a new government, leading to more fatalities at sea.
This could mirror the hardline measures introduced by Matteo Salvini, the leader of the League Party, when he was interior minister in 2018 - 19. His policies included the blocking of migrant rescue ships from entering Italian harbors, closing shelters and similar facilities, and stripping migrants of temporary work permits.
"It is statistically proven that mortality was particularly high at the time when Matteo Salvini was Minister of the Interior. Because that is the actual effect of a deterrence policy," says Isler, adding that such a new government would "obstruct rescue ships even more decisively."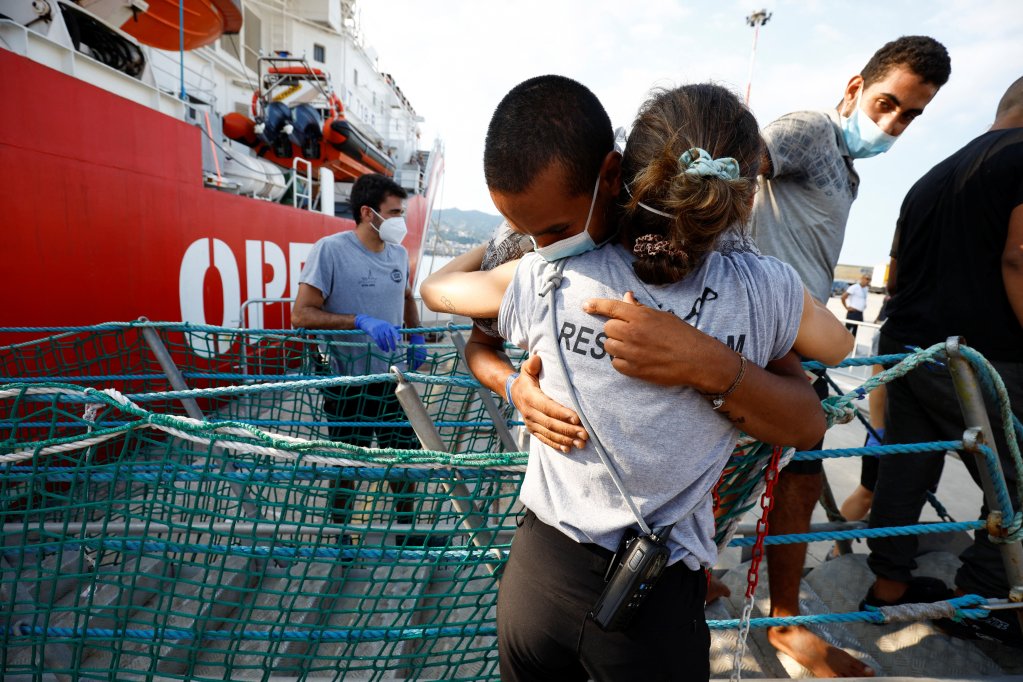 Criminalization of migrants and refugees
Increasing hostility towards migrants, pushed by the political right as a policy platform, also has other serious consequences on the human rights situation of those fleeing violence in their home countries.
Isler states that his "biggest concern is the criminalization of fleeing itself -- the racism and hostility behind the attitude that leads to the willingness to let people drown or die of thirst at sea."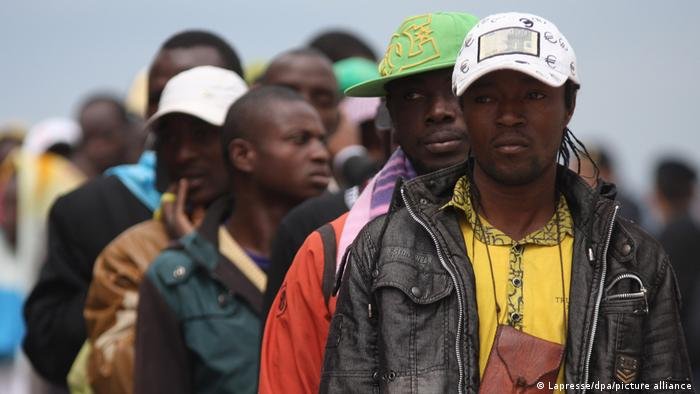 Isler emphasises that the human cost of the proposed policies of the right-wing conservative coalition, which may soon form the new government in Italy following the elections on Sunday, could go as far as changing the understanding of the Italian public of what value human lives carry, and how human rights are applied:
"I fear for the meaning of human rights themselves. Because either they apply to all people without exception, or to no one. We can take legal action against blocked ships. But every human life that is lost is lost forever. Because every person drowns only once."