An EU-wide hackathon targeted criminal network that use websites and social media platforms to recruit and exploit refugees.
Earlier this month, the European Multidisciplinary Platform Against Criminal Threats (EMPACT) organized a joint action day, targeting criminal networks using websites and social media platforms to recruit victims for sexual exploitation.
This first online, EU-wide hackathon against trafficking in human beings, supported by Europol and Eurojust, involved law enforcement authorities from 20 countries. A hackathon is an event where a group of experts get together and focus on finding ways to solve, or to investigate, the same problem in a limited amount of time. This can take the form of collective action and can be exercized in relation to a wide range of different issues or problems.
The action day brought together 85 experts from different EU law enforcement authorities at the Dutch Police Academy in Apeldoorn. Twenty countries participated, including Albania, Belgium, Finland, Germany, Netherlands, Poland, Romania, Spain, the United Kingdom and Ukraine.
They focused on combating criminal networks that use social media, the surface web and the dark web to conduct human trafficking. Compared to other crime areas, such as drug trafficking or trafficking of weapons, it is more challenging to identify the indicators of trafficking in human beings in an online environment.
Exploitation of vulnerable people
This joint action day gathered criminal intelligence to determine these indicators as part of the fight against criminal networks using the online environment to exploit the most vulnerable people. In particular, the investigators targeted human traffickers attempting to lure Ukrainian refugees.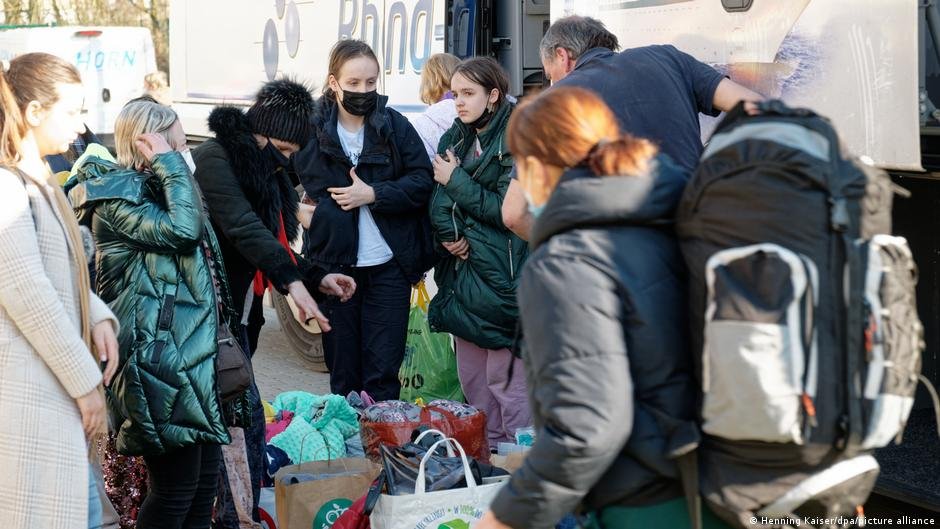 "The internet and human trafficking are interlinked", Europol said in a statement. Also noting that many social media platforms, dating apps and private groups online are being 'hijacked' by individuals involved in human trafficking for sexual or labor exploitation.
According to Europol, these individuals are "trying to mislead law enforcement and avoid detection". However, the joint efforts of law enforcement in monitoring platforms which may offer sexual services, recruitment, and the harboring or transportation of victims increases the intelligence picture.
Refugees at risk of exploitation
The International Organization for Migration (IOM) has raised concerns over the risk of trafficking in persons as well as sexual exploitation and abuse of people fleeing Ukraine.
Over seven million people have fled Ukraine, including thousands of third-country nationals (TCNs). The deteriorating humanitarian situation and resulting large-scale and complex movements often lead to an increased threat to personal safety, putting people on the move at heightened risk of exploitation.
While cases of human trafficking are difficult to identify in the immediate aftermath of mass displacement, initial reports from within and outside Ukraine indicate the potential for traffickers to exploit the vulnerabilities of those fleeing the war.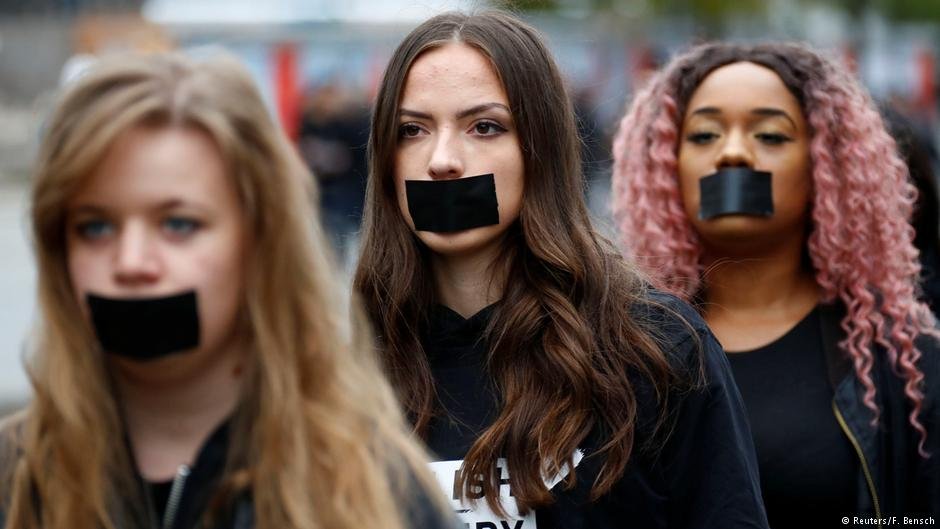 Instances of sexual violence have already been reported, and among individuals promising onward transportation or services, there have been indications of potential exploitation.
Individuals and community members providing transportation and accommodation assistance should do so in coordination with local protection agencies and should facilitate registration and share contact details, transportation routes, and accommodation locations to enable appropriate oversight and safeguarding.
Also read: 'Disappeared, run away, dead': How gangs trade Vietnamese children, and people, as goods across Europe
Vulnerable to the risk of trafficking
Reports by the International Organization of Migration (IOM) show that people fleeing Ukraine are "predominately from single-headed households including women, children and older persons – some of whom are unaccompanied and separated – and third-country nationals," says IOM Director General António Vitorino.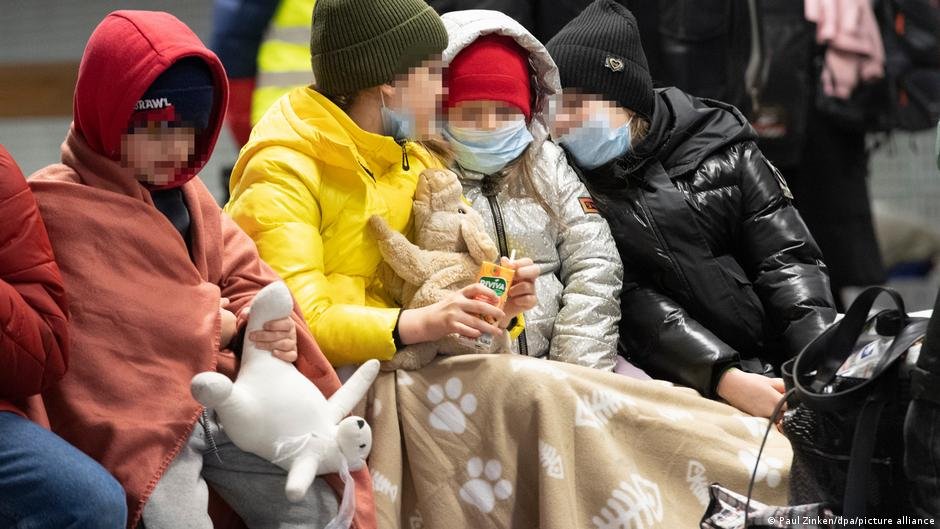 "These groups can be especially vulnerable to the risk of trafficking as they leave their homes unexpectedly and might have their usual family networks and financial security seriously disrupted."
In 2021, IOM in Ukraine identified and assisted over 1,000 victims of trafficking. This year, in response to the war in Ukraine, the Organization has scaled up its efforts to establish resources and interventions to prevent trafficking in persons both in Ukraine and among those on the move throughout the region. 
Currently, IOM is collaborating with border agencies and government partners to implement trafficking prevention mechanisms such as dissemination and inclusion of protection messaging, providing verified and safe information and raising awareness to empower refugees and third-country nationals to make informed decisions and be aware of risks. 
Main findings
The international cooperation, exchange of knowledge, expertise and technology, served the better mapping out of this criminal landscape and served new investigations.
114 online platforms monitored in total, of which 30 were related to vulnerable Ukrainian refugees;
53 online platforms suspected of links to human trafficking checked, of which 10 were related to vulnerable Ukrainian refugees;
Five online platforms linked to human trafficking checked, of which four were related to child sexual exploitation on the dark web; 
11 suspected human traffickers identified, 5 of whom were linked to trafficking of human beings, and specifically to vulnerable Ukrainian citizens;
45 possible victims identified, 25 of whom were of Ukrainian nationality;
20 platforms with possible links to trafficking of human beings identified for further investigation and monitoring;
80 persons/user names checked, out of which 30 were related to possible exploitation of vulnerable Ukrainian citizens.
Although the actions focused mainly on trafficking in human beings for sexual exploitation, the officers also looked for leads to identify other forms of exploitation, including labor exploitation. The investigators managed to explore a wide range of websites and other online platforms for trafficking in human beings and other criminal activities.
These platforms include social media, dating platforms, advertising and aid platforms, forums and messaging applications. Investigators also checked platforms on the dark web in relation to trafficking in human beings and child sexual exploitation online.
Europol supported the coordination of the operational activities, facilitated the exchange of information and provided analytical support. On the action day, Europol deployed two experts to the coordination center to facilitate the information exchange in real time and crosscheck operational information against Europol's databases. This provided further investigative leads to the participating officers from involved national law enforcement authorities.
The tip of the iceberg
However, while the figures found during the Europol hackathon are alarming, they are likely an indication of a much larger problem.
The hackathon covered Ukrainian refugees which have a clearly defined status and an automatic right to asylum in the EU. Other groups of migrants and asylum seekers, especially those who have not yet gone through the asylum system are much more difficult to monitor.
It is likely that the figures for undocumented migrants who have fallen victim to human trafficking and exploitation are even higher and more complicated to address.
Also read: IOM: In Libya over 1,600 trafficking victims in two years
If you are a victim of trafficking in human beings or want to report a crime in relation to trafficking in human beings you can find national hotline numbers here. You can always remain anonymous while reporting these crimes.