The UN Security Council has voted unanimously to continue authorizing the inspection of vessels coming from Libya suspected of taking part in migrant smuggling or human trafficking.
The United Nations (UN) Security Council unanimously adopted the resolution to continue inspecting ships at sea off Libya suspected of human trafficking or migrant smuggling. The announcement was made in a press release from the UN on September 29.
According to the statement, the Council "condemns all acts of migrant smuggling and human trafficking, through and from the Libyan territory and off the coast of Libya, which undermine further the process of stabilization of that country and endanger the lives of hundreds of thousands of people."
The Council requested a report on the implementation of the latest resolution in 11 months' time.
Among the deadliest routes
Speaking about the resolution, UN Secretary General Antonio Guterres said that the Central Mediterranean route between North Africa, including Libya, and Italy was "among the deadliest routes for refugees and migrants trying to reach Europe," reported the news agency Associated Press (AP).
Since 2011, when former Libyan leader Moammar Gadhafi was toppled, Libya has suffered instability and conflict as rival factions fight to regain control in different parts of the country. Many of the militias fighting are accused of also using migrant smuggling and the detention of migrants hoping to reach Europe as a way of making money for their campaigns.
According to numerous reports from both the UN and various NGOs, militias in Libya are responsible for arbitrary detention and often torture and mistreatment of migrants on Libyan soil.
Migrants who have been detained frequently testify to being captured in order to extract ransom money from their families. Some spend several months or even years in prison and risk several detentions before they might finally make it across the Mediterranean, for which they also have to pay militias and smugglers in order to make the trip.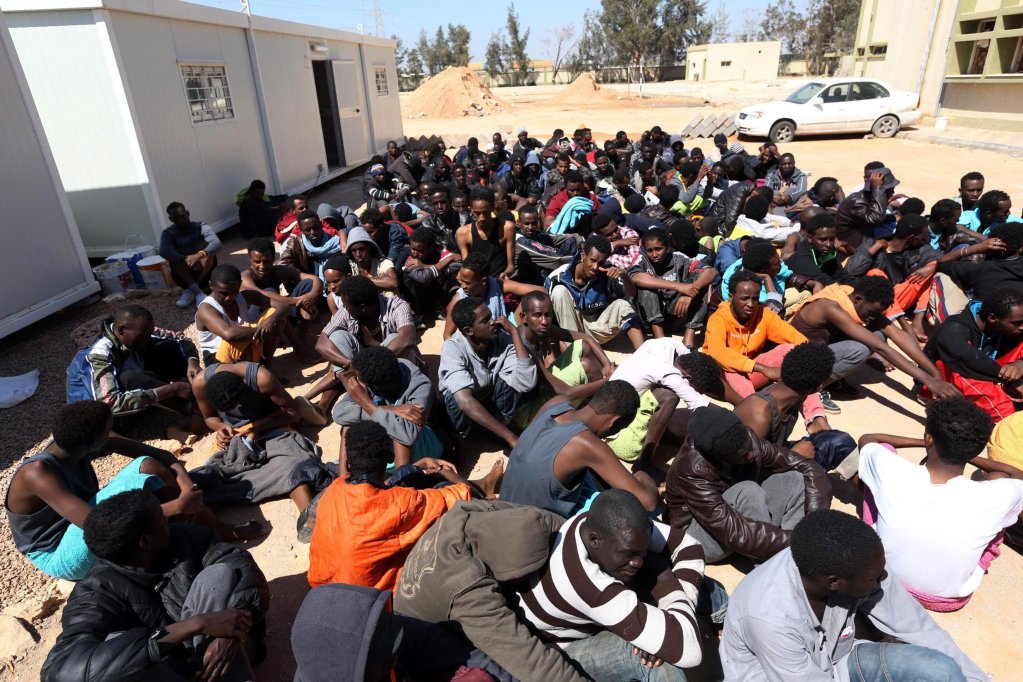 UN operations off Libya
Several reports have also accused members of the Libyan coast guard of their involvement in alleged smuggling rings and for picking up migrants in the Mediterranean to detain them again in Libya.
In 2015, the European Union instigated a naval mission Operation Sophia to try and neutralize the already established migrant smuggling routes, after many migrants lost their lives in shipwrecks after they left Libya.
The naval ships taking part in the mission rescued thousands of migrants. In 2017, the mission was extended to include setting up, monitoring and training the Libyan coast guard to help prevent ships leaving Libya in the first place.
In 2018, the Italian government, under then deputy Prime Minister and Interior Minister Matteo Salvini, from the anti-migrant League party, complained that the naval ships were acting as a lure to migrants hoping to cross the Mediterranean. He pushed for the mission to be ended and extended to make it more about managing migration rather than rescuing migrants.
In 2020, the mandate of Sophia ended and Operation Irini was begun. This UN naval mission was primarily instigated to control the UN arms embago to Libya and to search ships coming from Libya that might be suspected of migrant smuggling or human trafficking.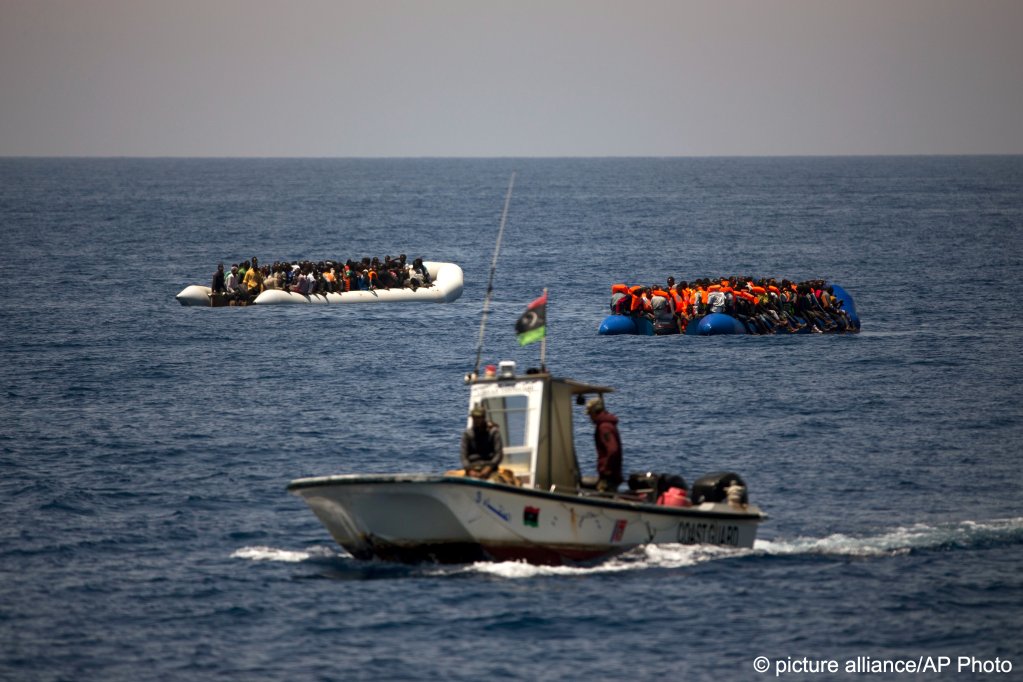 More than 12,000 migrants returned to Libya
UNHCR estimates that between January 1 and September 2, a total of 1,751 migrants lost their lives or went missing in the Mediterranean, more than 1,344 of them on the central Mediterranean route.
Around 52,537 migrants have been rescued or intercepted in waters off Libya by various vessels, stated the EU. More than 12,352 of these people were returned to Libya, reported AP.
Guterres has repeatedly said that "collective expulsions are prohibited under international law and must end. The UN Secretary General, reported AP, urged countries along the migrant smuggling routes that lead to Libya to "protect survivors of smuggling and trafficking and criminalize these acts." He also called on the 27 EU member states to come to a "predictable and credible agreement for disembarkation," based on a shared responsibility.
Guterres added that more "safe and dignified pathways for regular migration" should be on offer, and that the international community should allow for "more resettlement opportunities and humanitarian evacuations of refugees from Libya."
With AP