The former German Chancellor Angela Merkel has received the UNHCR's highest award for her efforts to welcome more than 1 million people to Germany in 2015 and 2016.
The UN refugee agency UNHCR announced in Geneva on Monday (October 3) that the former German Chancellor Angela Merkel had been chosen as the 2022 recipient of the Nansen award, the agency's highest honor.
Named after the Norwegian explorer, scientist and diplomat Fridtjof Nansen, the prize is awarded each year to an individual, group or organization that has made an outstanding contribution to the protection of refugees.
Under Angela Merkel's leadership, Germany welcomed more than 1.2 million refugees and asylum seekers during 2015 and 2016, helping to highlight the plight of refugees globally, the UNHCR said this week.
Filippo Grandi, the High Commissioner for Refugees, praised the former Chancellor's determination to fight for refugee protection, human rights, humanitarian principles and international law.
Moral and political courage
"Angela Merkel has shown great moral and political courage with her commitment to the protection and the possibility of a new start for such a large number of refugees," Grandi said.
"She was a true leader, appealing to our common humanity and standing firm against those who invoked fear and discrimination. It showed what can be achieved when politicians take the right path and strive to find solutions to the world's challenges, rather than shifting responsibility onto others."
At the time, Chancellor Merkel described the situation as the greatest test of European values and said taking in the refugees was a "humanitarian imperative."
But her decision to let in so many migrants was seen as boosting the far-right Alternative for Germany party and led to violent protests by a vocal minority. She also faced opposition from some governments in Europe for being too open to asylum seekers.
Also read: Merkel: Germany's handling of migration largely a success story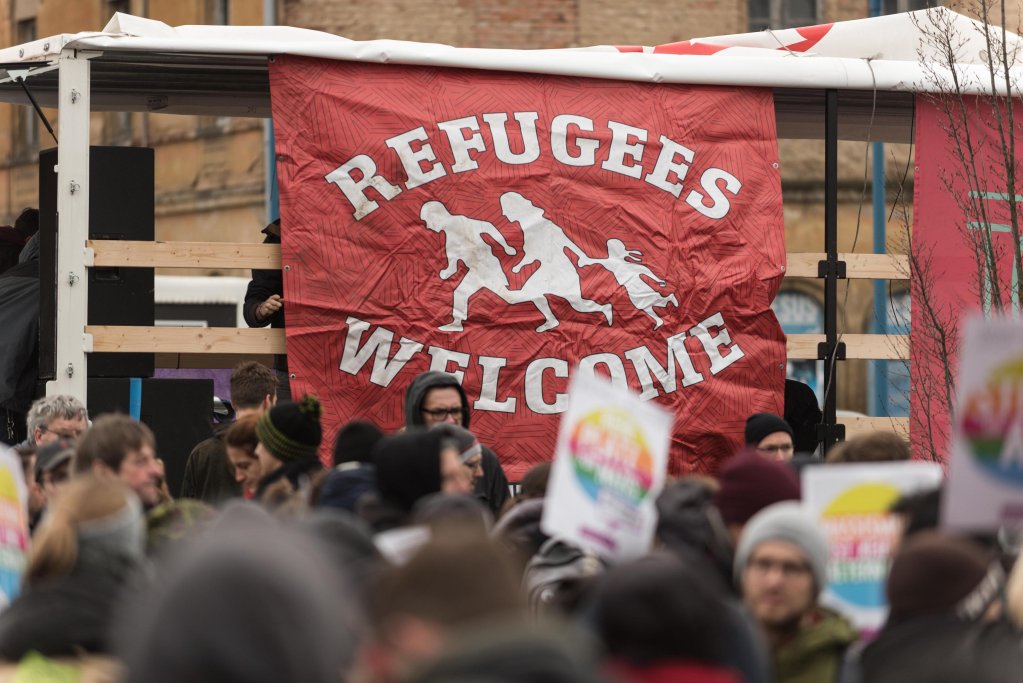 Positive impact on refugee protection
The Nansen Prize selection committee recognized the former Chancellor's "leadership, courage and compassion in protecting hundreds of thousands of desperate people" and her efforts to find "viable long-term solutions" for refugees.
The former chancellor was also a driving force behind Germany's collective effort to welcome refugees and help them integrate into society through education, training and labor market programs. Merkel was also involved in expanding the German resettlement program, which offers protection to tens of thousands of particularly vulnerable refugees.
According to the UNHCR, Merkel strengthened her country's role as a "substantial, reliable and active humanitarian partner in supporting refugees and their host countries and communities around the world." Both her policies and her public statements have had a positive impact on global efforts to strengthen refugee protection and international responsibility-sharing, the agency said.
Merkel is expected to travel to Geneva next Monday (October 10) to receive the award, which is worth $150,000. The ceremony will also be attended by four regional winners, including Nagham Hasan, an Iraqi gynecologist providing medical and psychosocial support to Yazidi girls and women who have experienced persecution, enslavement and gender-based violence at the hands of extremist groups in northern Iraq.
Also read: From 'feeling dead' to finding 'inner peace' – traumatized Yazidis build a new life in Germany
With AFP, AP, dpa