Over the last ten years the Campobello di Mazara migrant camp in the west of Sicily has become an "unsanitary no man's land". Regional authorities say it is so dangerous, even the police don't go there. InfoMigrants took a look inside.
To get there, you need to drive west from the capital Palermo, towards the cities of Trapani and Mazara del Vallo. Off the main roads, down windy potholed lanes, through poor, almost abandoned looking towns consisting of flat roofed, single-storey dwellings, tattered curtains blowing in the evening breeze, are the remains of an abandoned cement works.
On one side of the road there are olive groves and on the other mounds of rubbish, piled up higher than a car. Plastic bottles mostly, empty packets, rusting tin cans and flies. As we near the entrance to this settlement, a few young sub-Saharan African men stand watching the road. Their skin looks chalky and calloused, their shoulders slumped, their clothes dusty and sometimes ripped.
It is here in western Sicily that an informal camp fills every year with hundreds, sometimes more than 1,000 migrant workers, mostly from sub-Saharan Africa, who come to harvest. To many in Sicily, this place has become a "no man's land."
'Even the police don't go there'
The head of the Sicilian regional office for migration, Michela Bongiorno and her team say it can be dangerous to go in. "You can't go in alone," they warn, "even the police don't go in there." They arrange for us to meet local cultural mediators and translators Jonny Affun, Albert Kalenda Kabongo and Simona Scovazzo near the camp to help us gain access. Bongiorno describes conditions there as "inhuman" and says that drug dealing and mafia activities are going on inside.
"There is no light and no water. Just imagine the amount of difficulties they [the migrants] are passing through. It is very difficult, it is an abandoned area where no one is in control," explains Jonny, a Nigerian translator, who arrived as a migrant himself from across the Mediterranean around 16 years ago.
In late September, the Olive harvest is gearing up to start in early October. Residents of the camp have begun arriving. Down an alley, behind the rubbish piles at the front, a kind of lane opens up, lined with abandoned arm chairs and old car seats. Some men sit in them as stray dogs wander about. One man is cooking on an open fire, a large metal pot balanced on top of the flames. Ash flies in the breeze and smoke obscures the tattered dwellings made of abandoned bits of wood, corrugated iron and old crumbling walls.
Self-appointed leaders
Two Senegalese men standing near the fire appear to be in charge. They don't want to be recorded or filmed, and they won't let us talk to anyone else before they have decided if we can stay. The hostility is palpable.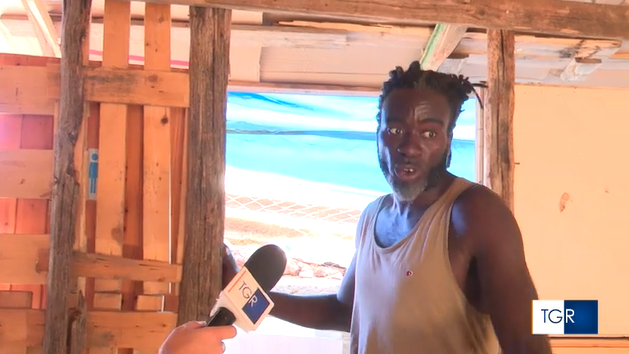 Last year at the end of September, a fire ripped through part of the camp, resulting in the death of a young migrant worker named Omar Baldeh. His body was found burned where he had been sleeping.
Italian state broadcaster Rai entered the camp nearly a year later and asked one of the two self-styled camp leaders what had changed since then. "Nothing. If anything it has got worse," was his reply. "It is still us here, people from Gambia, Mali, Senegal and Tunisians. Do you see any Italians picking olives around here?"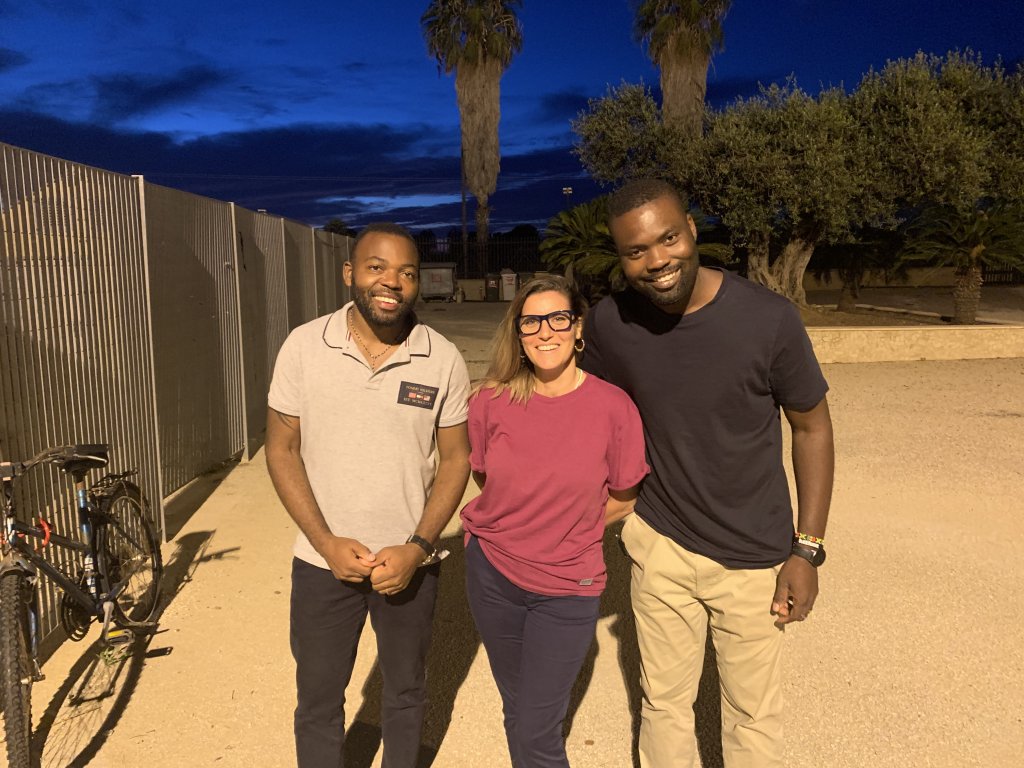 Olives picked by hand
Every year about 1,000 to 1,300 people come to the region to work between September and December, picking olives by hand for the harvest. The majority of them come from Mali, Senegal, Gambia, Burkina Faso, Tunisia, Morocco, Pakistan and some now from Bangladesh, explains Simona Scovazzo, a cultural and linguistic mediator who seems to know many in the camp.
"This is an area between two communes, Castelveltrano and Campobello di Mazara, where there is a concentration of olive cultivation. We produce a special olive here which can be used for extra-virgin olive oil and also to eat as a snack."
But Scovazzo, who has been working in the area for around ten years, admits that after the day's work, the men are forced to return to conditions that are a world apart from this gourmet industry.
"Inside the camp, there are no services. There is no running water, no electricity, no sanitary services, so the guys here make do as best they can," she says. "For instance, they will boil water and then distribute it through the camp. They have built little shower spaces for that and there are 'toilet' areas. At night, they light fires so that you can see, as there are no lights in the camp."
Petrol generators operate too, even providing electricity for a television for entertainment, says one of the heads of the camp to InfoMigrants. But it was a generator which caused the fire too in 2021, explains Jonny.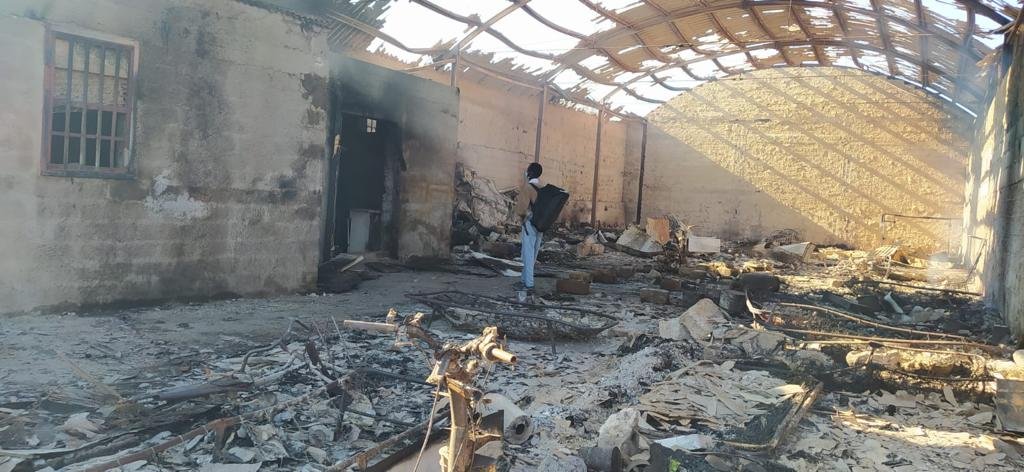 No place to go
Not all of those living in the abandoned cement works have work contracts. Simona Scovazzo explains that people end up here for different reasons. "Some of them just can't find a place to rent, so they come here. And there aren't enough official places provided. Others might have had a residency permit but it may have run out and now, without an address they are not able to renew it."
Others, she says, camp for the duration of the harvest in small tents near the fields, covered in extra plastic to protect against the frequent rains during this season.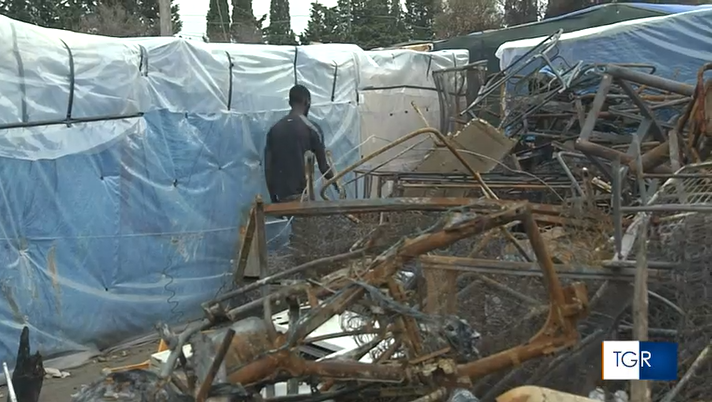 Although some claim to have documents, Jonny Affun, the translator, says most of the men at the camp are forced to stay there because they have no legal status. "They try to survive there [inside the abandoned cement factory] because most of them are surviving without documents," he says. "A few years ago, we had fewer migrants living there, but after the Salvini laws [Migration and Security laws passed in 2018 which took away some categories of protection and made it harder in some cases to obtain permits to stay and work] many of them lost their documents, and so they have no place else to go."
Also read: Aunties providing a safe space for women and girls in Palermo
Meanwhile, the situation inside the camp is getting worse day by day, Affun explains. "You can see the amount of refuse at the entrance. That is because in the last two years no one passed by to clear it up. Those guys are always angry, they do not want to talk, they are tired, they have no documents, no place to go, no where to work. Even some of them with documents in there, they can't find anywhere to rent. When they call and ask if they can rent a house, the citizens will ask, 'where are you from?'. When they answer, 'from Africa', they are told 'there is no house to rent.' So they are forced to live in that space."
Affun thinks that the authorities need to speak more with the migrant workers to see what they want. "Many of those people working, they don't know their rights about a working contract. It is really important to give out information and teach these people about their fundamental rights."
New projects
The Sicilian region is trying to do something. The head of the office for migration, Michela Bongiorno, has been busy working with the local councils in western Sicily to take over land confiscated from the mafia and revive seaside villages abandoned by residents who have migrated to the cities in search of work.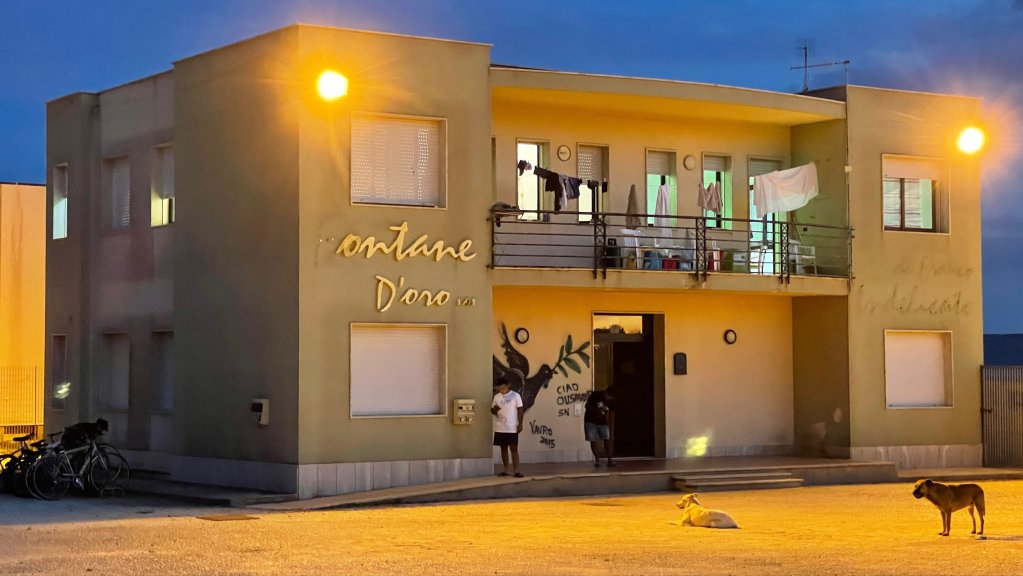 Some migrant workers are already housed in a clean SPRAR reception center five minutes by car from Campobello, and next to it 300 new cabins have also been built in collaboration with the UN Refugee Agency UNHCR to house more.
"The problem of accommodation is really serious," says Bongiorno. "Seasonal workers who come for a few months should be able to stay in sanitary conditions, but I am against these camps existing the whole year. If people are living in our region for the whole year, they should be integrated properly. That's why we are starting new projects to do that."
Rights for workers
A new campaign "Diritti negli Occhi," aims to provide a state-sponsored system of accommodation, transport and infrastructure so the seasonal workers can get to the fields and live in sanitary places and avoid exploitation. Previously these projects have only been on offer to those with stay permits, but some of them hope to offer safe sanitary accommodation to everyone working in the area, in order to break the strangle-hold of abusive work contracts and exploitation that some farmers exact on their workers, which feeds this cycle of poverty and abuse.
According to TP24, an online journal for the province of Trapani and western Sicily, two projects will eventually make the situation better, at an estimated cost of almost €2.6 million. They would aim to build hostels for seasonal workers and make sure that everyone has proper work contracts, though the time needed to install these "could be long."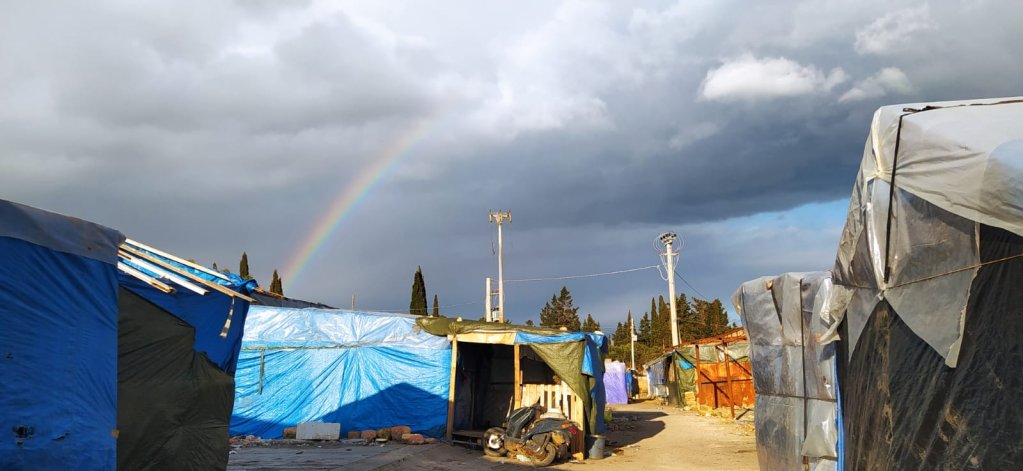 In the meantime, says Jonny Affun, the situation for the workers is bleak. "Some of these people, they are working ten hours a day, and barely receiving €30 compensation. When they finish their day, they are really tired, that is what happened with the Guinean brother who died in the fire last year. He was so tired he just fell asleep, and meanwhile the whole camp burnt down. Another fire happened again this year. The government came, they speak, they speak, nothing was done. Up to now, there is no solution. It is very depressing. The same incidents that happened then could repeat themselves again."
Also read: Sicilian region works to stop gangmaster system for migrant workers
Also read: 'Aunties' helping to create a safe space for women and girls in Palermo