As large numbers of migrants continue to reach Italian shores, many of those who end up in the northern region of Milan are minors traveling alone. That poses special challenges for the city, the deputy mayor Lamberto Bertolé tells InfoMigrants.
The city of Milan, in the wealthy northern Lombardy region of Italy, is home to around 1.4 million people – over 3 million if you count the larger metropolitan area. For the past year, Lamberto Nicola Giorgio Bertolé has been the city's deputy mayor for welfare and health. Before that, he worked as a social worker and a teacher, as well as holding various posts in the city government.
The population of the city is very multicultural – one in four residents was born abroad. For Deputy Mayor Bertolé, that fact highlights that migration is not an emergency or temporary situation, but a "structural phenomenon of our time." Some of the city's residents are migrants who arrived on boats after crossing the Mediterranean – they number more than 72,000 so far this year alone – and traveled to the north of Italy where job prospects are better. Looking after the migrants – including more than 1,200 children who are without their parents – presents a special challenge for Milan, and for Italy as a whole, Bertolé tells InfoMigrants' Benjamin Bathke.
InfoMigrants: What's the situation of irregular migrants who arrive in Milan?
Lamberto Bertolé: We have an immigration system that makes it very difficult for people to arrive for jobs. Right now, the only way to arrive in Italy regularly is through family reunification.
Irregular migration has different paths: More and more people arrive as tourists and remain illegally in Italy; others arrive by boat or via the Balkan route. Those who arrive by boat on Lampedusa or Sicily then make their way here. It's difficult to count them, for we cannot register all of them. We welcome them, but the registration and emergency accommodation is done by the 'prefettura' [local government office that often houses the Sportello Unico, or Immigration Office]. Migrants staying at these emergency shelters are provided with orientation, information and legal advice. Once their asylum request is approved, we host them in our SAI shelters.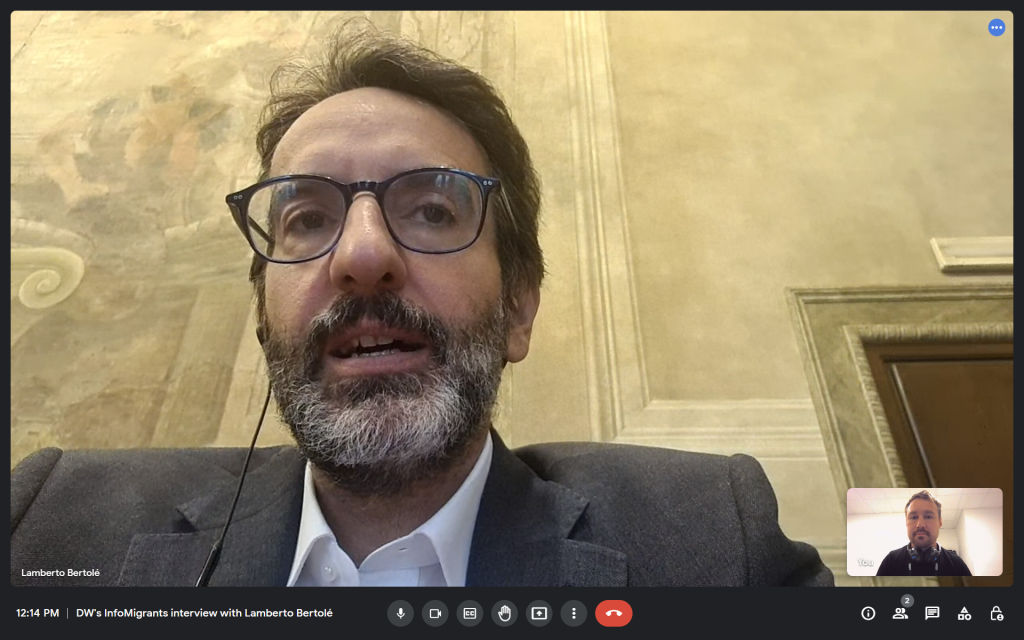 Is there a distribution quota for irregular migrants in Italy?
There is a relocation system, but only for registered adult migrants, not for unaccompanied minors. We have a hosting system called SAI, an acronym that stands for 'system of reception and integration'. These second-level shelters are run by the municipalities and house people who seek protection and migrants whose asylum applications are already approved. People accommodated there have access to integration services. We have centers in Milan that are managed by the prefettura. Sometimes, the national government sends a group of adult migrants from southern Italy to us and says: 'Milan, you have to host these 500 persons.' But the majority of people arrive by themselves without a central distribution mechanism. Like I said, Milan is an attractive city, so people come here because they believe opportunities are plentiful.
Read more: Terms and acronyms that asylum seekers need to know in Italy
How many unaccompanied minors are you currently hosting?
Right now there are 1,200 unaccompanied minors in our city, that's close to 10% of all registered unaccompanied minors in Italy. To put things into perspective, Italy's overall population is 40 times greater than Milan's. Knowing that cities must not turn them away, some unaccompanied minors escape from centers in southern Italy and come here by themselves. Almost all of the minors we shelter are between 14 to 18 years of age, with a majority of between 16 and 18. But some of them are as young as ten. They are currently housed in 80 shelters, some of them were opened recently. The average size of the groups is 20 to 25 youngsters. We try to keep the numbers low, but at the moment some of the facilities house up to 40. The shelters are run by NGOs, which either get money from our municipality, so the city government, or from the prefettura.
What else can you tell us about the situation in the shelters?
When the number of unaccompanied minors surpassed 1,000, it started to get very difficult to maintain adequate living conditions and support. So it's more like an emergency accommodation right now as now, we can neither accompany them as we would like nor offer them enough opportunities like language learning. We do offer some educational support and sometimes psychological support, which they need a lot of. Our first aim is to improve the living conditions, but it's proving very difficult.
47% of unaccompanied minors in our shelters are Egyptians, some are from Bangladesh, others from northern African countries. They often escaped from a very bad situation, or their parents made them leave. It's not enough to say they are "unaccompanied". They are without parents.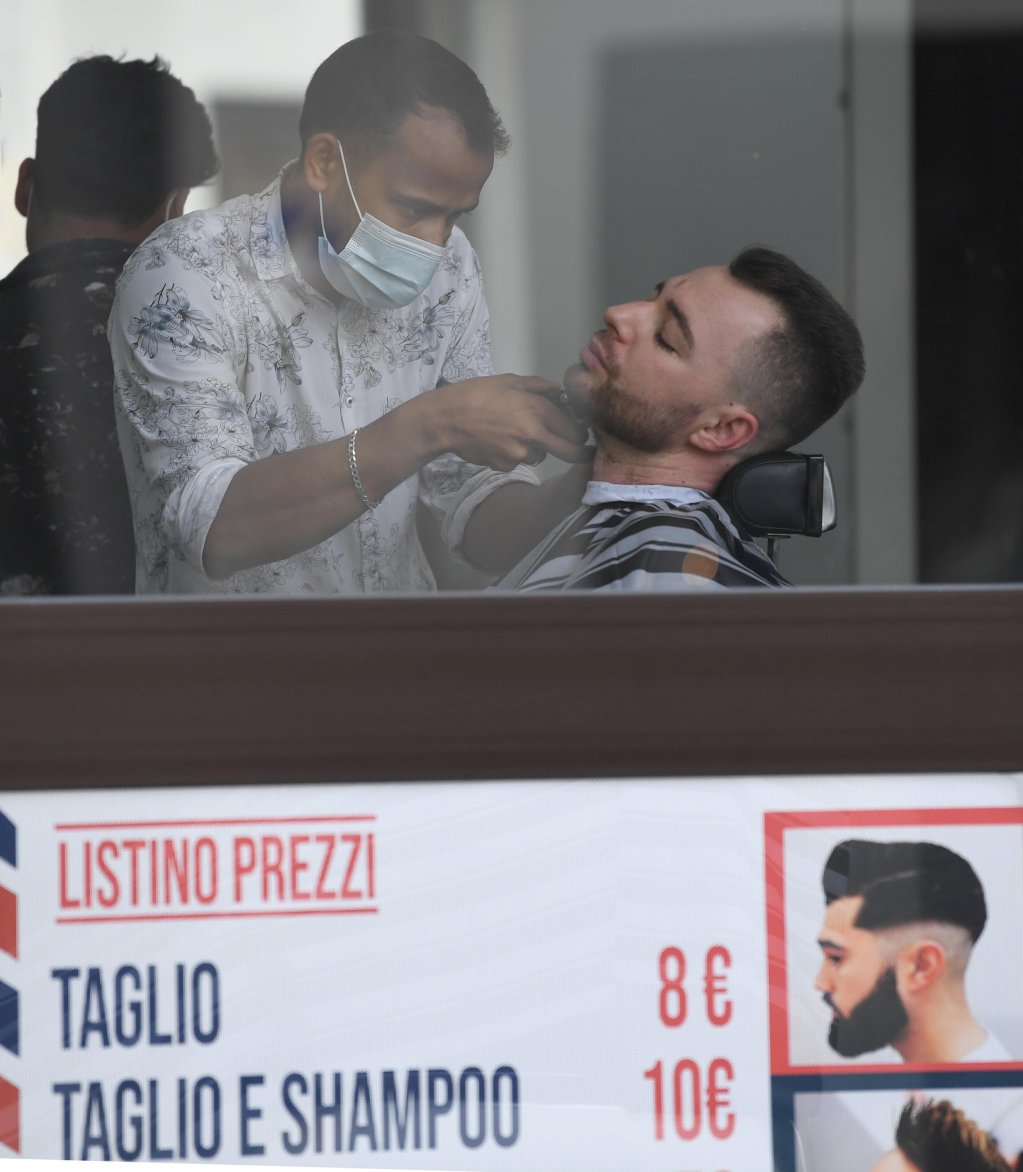 What happens to the minors once they turn 18?
Italian law protects underage migrants because they are minors. As a result, they have the right to stay in our country without having to apply for asylum. When they turn 18, they can continue to stay in the shelter if they need to until they turn 21. It's called 'prosieguo amministrativo' [administrative continuation].
Depending on their age, their commitment level and their proficiency in Italian, unaccompanied minors attend regular schools, take language courses or do internships. Each youngster also has the opportunity to sign up for an inclusion project at their shelter, which they can leave when they finish school. When they turn 21, they can apply for political asylum with the prefettura like adult migrants do.
Also read: Italy: Migrant employment high, but also poverty
From your point of view, what needs to happen to improve the situation?
Our shelter network is overburdened. Last month, we had to send some boys to a private shelter in the city of Trieste [around 350 kilometers away] because all the shelters were at capacity. This is happening all the time now. The national government needs to do better, for example by implementing a better and fair distribution system, which we have been advocating for with other cities. It's too much for any one city to support such great numbers of people. The system is broken.
What's the situation at your shelters for adults?
We have several first-level reception centers for adult asylum seekers in Milan, which are run by the prefettura. They are called CAS, which stands for Centri di acccoglienza straordinaria. These facilities are designed for temporary accommodation and house asylum seekers until their asylum request is approved or denied. The migrants who stay here have different needs and require different levels of protection -- for instance, some of them are women with children. Those whose asylum requests are approved then usually move to a SAI shelter, which are run by the municipalities. But their number is so high that we cannot always follow this rule. Right now we officially have 1,000 spots in reception centers -- 600 for adults and 400 for unaccompanied minors. For each unaccompanied minor, we receive €60 per day from the government, but it doesn't cover the costs; moreover, like I said before, we currently host over 1,200 unaccompanied minors, so we pay everything for two out of three of them. However, we receive a full refund for the adults.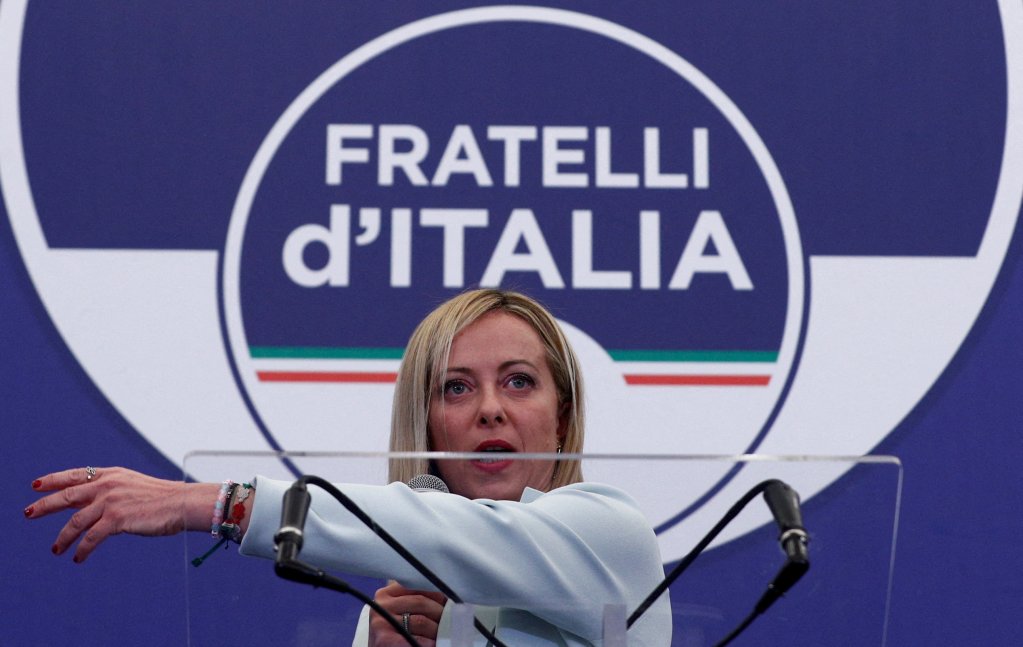 Do you foresee the support receding and the situation getting even more difficult overall once the new coalition government is in power?
We want to value the truth. We need a national government that wants to solve the problems and help municipalities manage their situation, not one that only makes use of demagogy and doesn't act. Men, women and children need to come before propaganda and fear-mongering.
What we need is real attention for and big investments into integration, without which we cannot build inclusive and safe places to live for our migrant communities and our Italian citizens, too.
Read more: The implications of the Italian elections on migration policy
Members of the elected government coalition have said they want stricter border controls and other restrictive measures. Do you think the new coalition's policies could mirror the hardline measures we saw under former Interior Minister Matteo Salvini in 2018 and 2019?
The situation back then was dangerous and violated people's rights. It also didn't lead to more integration and safety in our municipalities, which go hand in hand. And so we ask the new government to prioritize integration and safety and act like they belong together, because they do. I do hope 2018/19 won't happen again, but it's a possibility, so we have to be vigilant.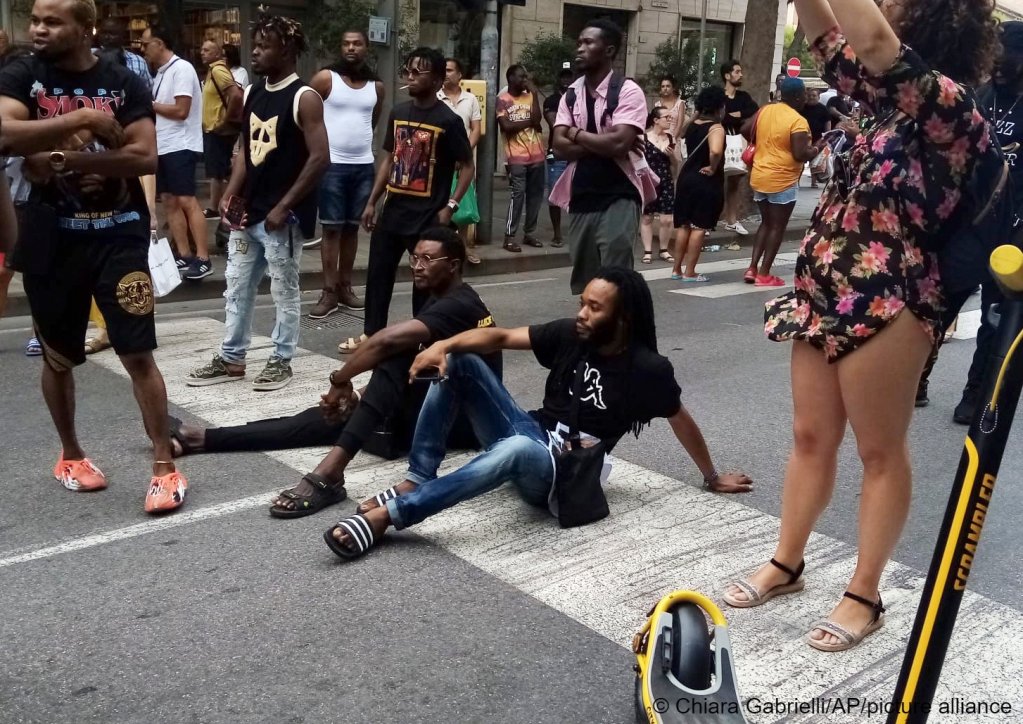 Are you concerned that the new government's harsh immigration policies and anti-migrant rhetoric will lead to greater hostility towards migrants among members of public?
There is the risk of politicians exploiting the economic hardship many Italians face for propaganda purposes. When people leave their countries due to high unemployment and poor job prospects, sometimes politicians play on people's fears of losing their jobs to immigrants for political gain and improve their standings in opinion polls.
The narrative of migrants stealing locals' jobs is far-fetched.
We hope members of the new government coalition will instead concern themselves with real integration, which will reduce crime. Moreover, there are many jobs migrants are willing to do that Italians are not, so the narrative of 'migrants stealing locals' jobs' is far-fetched. We need to use a pragmatic approach to immigration and solve problems without resorting to propaganda. We also need to invest money to create good conditions for all people who live in our country.
Also read: 'No rights' for 10,000 migrants in Italy's 'ghetto' camps
Has the war in Ukraine and people fleeing to Italy put an additional strain on shelters in terms of the accommodation situation and capacity?
We have given hospitality to thousands of people from Ukraine over the past seven months. It was very important to us. Many citizens opened their hearts and doors. Now that they have been hosting for a long time, we need to help them through a systematic approach. But the main problem is that almost all the regular shelters are almost full. 10-15% of Ukrainians are housed in our regular shelters, but the rest are still staying with Italian families or Ukrainian families who live in Italy. In Milan and the surrounding region, there are currently some 12-15,000 Ukrainians.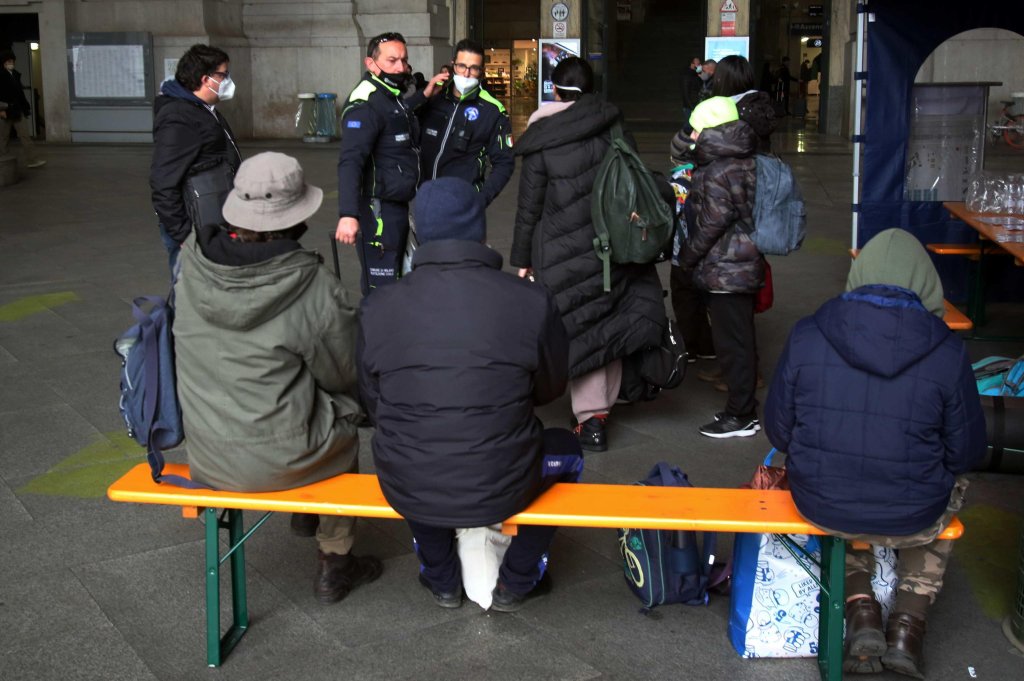 What's the situation for migrants in Milan in terms of employment? What is the city doing to help them find a job?
It's not very difficult to find a job in our city. The main problem for migrants when it comes to labor market integration is precarious employment: Poor-paying jobs that don't allow people to support themselves in this expensive city, or those jobs with poor working conditions and without insurance in the informal sector. The challenge is to find ways to support these people so they can earn more, for poor jobs are a very big problem in our country. We support them by having social workers help them apply for and obtain financial help from the municipality. They also assist them by matching them with companies for internships and jobs.
We don't have the problems that plague southern Italy like gangmasters who exploit migrants working in the agricultural or construction sectors. There's some drug dealing and other crimes among unaccompanied minors here in Milan, but you have to bear in mind that we host 10% of all of young migrants without parents in Italy. Moreover, some minors live on the street before the police or other authorities find them and take them to us. It's also important to point out that most criminal acts are usually a result of inadequate integration opportunities. We must do more in this regard.
Read more: In Italy, 10,000 migrant farm workers live in 'informal settlements'