Two major boat accidents in Greek waters have left at least 18 people dead and dozens more missing. The boats with around 140 migrants on board both sank off the islands of Lesbos and Kythera late Wednesday.
A boat said to have been carrying around 40 migrants sank late Wednesday (October 5) near the eastern Aegean island of Lesbos. By Thursday morning the bodies of 16 people had been recovered, according to the Greek coast guard. Nine people were rescued alive while a search with boats and helicopters continued for further missing persons. All passengers on the boat were reported to be women.
Kythera rescue operation
Meanwhile, another boat carrying up to 100 migrants crashed into rocks off the southern Greek island of Kythera late Wednesday. Two persons had been found dead by Thursday morning.
Local residents joined authorities to help rescue some 80 survivors while video images circulating showed how the migrants had desperately tried to climb the cliff wall after the crash. Rescue work was still ongoing on Thursday, reports news agency dpa. Navy divers in addition to coast guard vessels, private boats and a helicopter had been deployed to the area.
The NGO Aegean Boat Report, which monitors and reports on the movement of migrant boats in the Aegean Sea, said 95 people had been on board the vessel.
Fire service rescuers lowered ropes to help people climb up cliffs on the seafront. They said winds in the area had been up to 70kph when the sailboat hit rocks off the village port of Diakofti.
"We could see the boat smashing against the rocks and people climbing up those rocks to try and save themselves. It was an unbelievable sight," local resident Martha Stathaki told AP.
"All the residents here went down to the harbor to try and help."
Local authorities said a school in the area would be opened to provide shelter for the rescued migrants.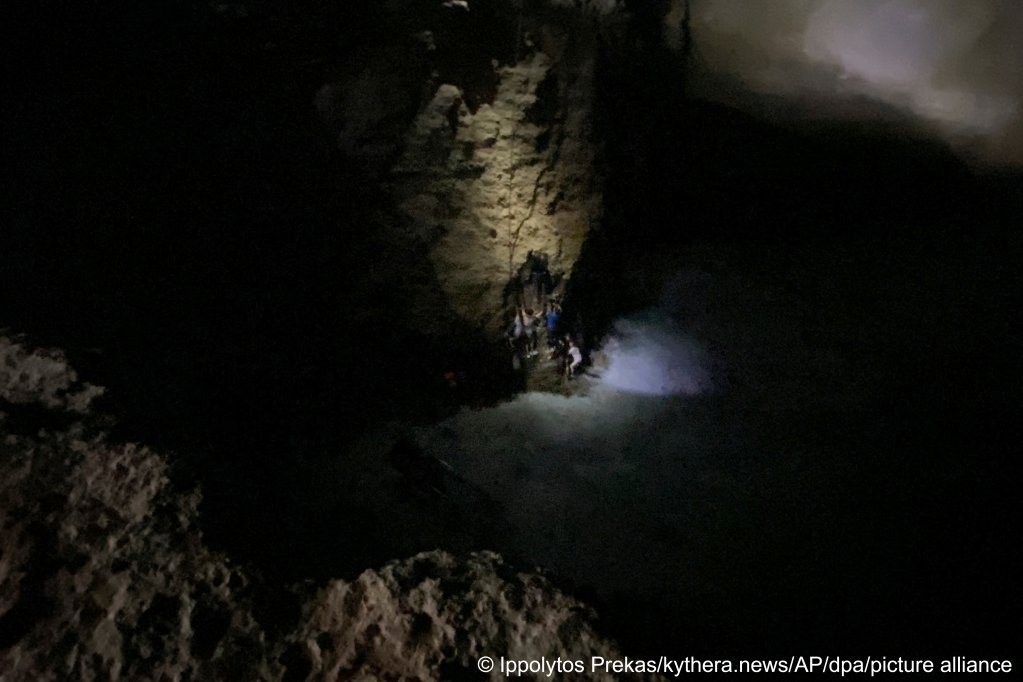 Locals lead humanitarian efforts
Kythera lies between Crete and the Greek Peloponnese peninsula. About 400 kilometers west of Turkey, the island is on a route used increasingly by migrants to bypass Greece's heavily patrolled eastern Aegean islands and travel directly to Italy.
In August, three sailboats carrying a total of more than 230 people arrived in Kythera, including one vessel with mostly Afghan nationals on board, which ran aground off the island's southern coast near Kapsali.
At the time, local residents and tourists helped the migrants, providing water, clothing, medicines and shelter, clearing an area at a nearby camping ground and cleaning toilets.
The acclaimed artist and Kythera citizen Manolis Charos praised their efforts when the response from local authorities had been inadequate, according to George Vardas, former president of the Kytherian Association of Australia.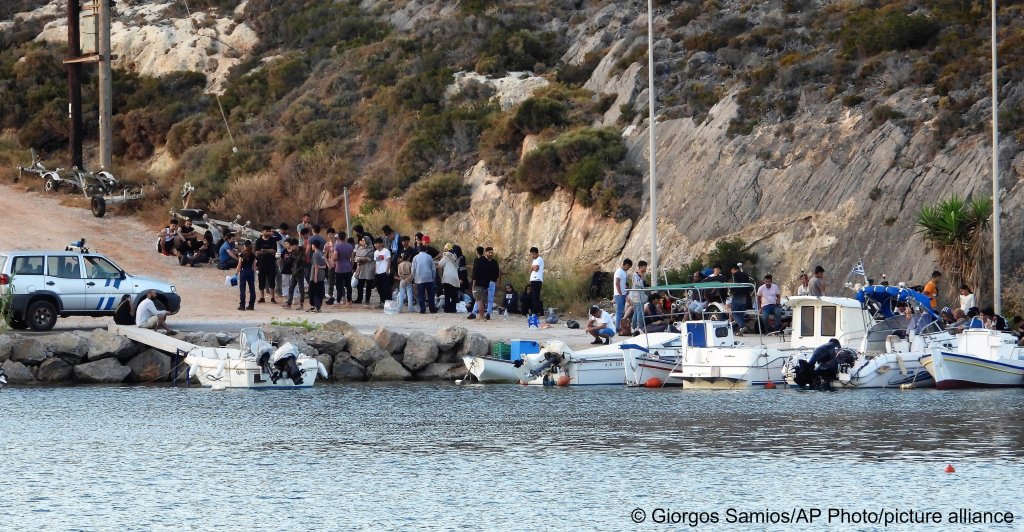 Island 'not equipped' for refugees: mayor
Writing in the Greek City Times, an English-language paper for the Greek diaspora, Vardas said the mayor, Efstratios Charchalakis, insisted that the island would not become a "repository of souls."
Charchalakis also said Kythera was not equipped to house refugees, and rejected the idea that they should be temporarily accommodated in local school buildings while awaiting transfer to the mainland.
Another island local, writer Joshua Kepreotis, tweeted that volunteers were "hounding" the mayor's office to find shade for the migrants, many of them children, who remained outside in 38 degree heat.
With AP, dpa