Serbia's interior minister, Aleksandar Vulin, has referred to migrants as 'scum' and vowed to crack down on smugglers as he accompanied special police on a raid of a makeshift camp near the Hungarian border.
Serbia's interior ministry has published a video showing heavily armed police apparently raiding a makeshift migrant camp in the woods near the border with Hungary, confiscating phones and money, and escorting the migrants – most with their hands behind their heads – away from the camp.
The video shows Aleksandar Vulin, the Minister of the Interior, joining the operation, which was carried out early on October 5 by an operational strike group and members of the Serbian gendarmery.
An interior ministry statement also published on YouTube said the police action was aimed at preventing the smuggling of irregular migrants, weapons and narcotics to Hungary, and preventing violent crime by migrants.
'Not a place for scum and bandits'
The statement said police found about 200 migrants in the makeshift camp on the banks of the Tisza River. During the raid, they confiscated cash and three pistols, an automatic rifle, knives, and machetes, according to the ministry. Footage shows cash and mobile phones that appear to have been seized, but no weapons.
"A number of migrants were escorted by the police to the reception centre for migrants, and a number were taken to the appropriate prosecutor's office for further action," the statement quotes Vulin as saying.
Promising to crack down on migrant smuggling gangs, the minister continues: "Our country did not cause and is in no way responsible for the migrant crisis, and (it) will not be a parking lot for migrants, and especially not a place for scum and bandits."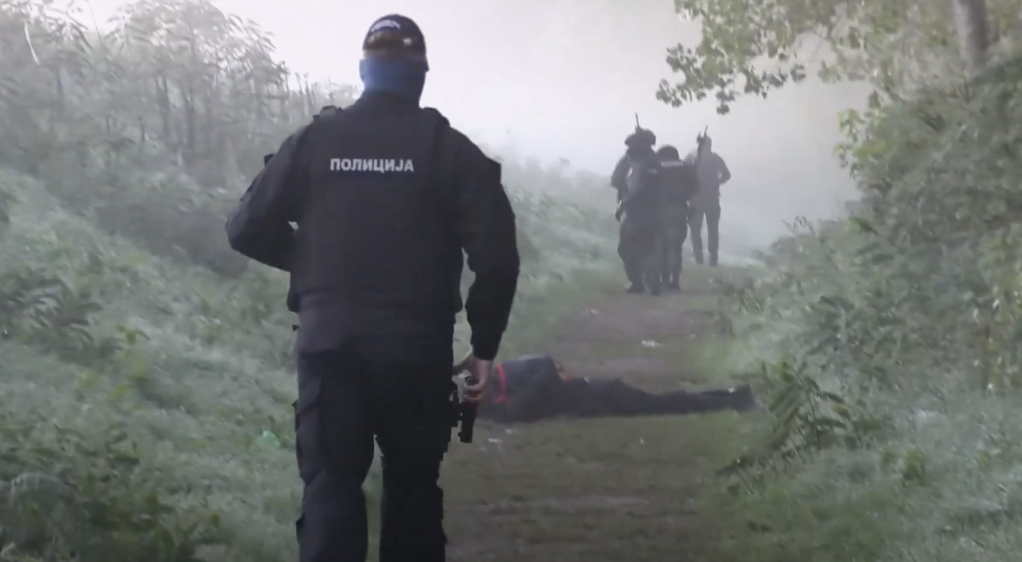 Sealing Serbia's borders to migrants
The number of migrants travelling through Serbia and other Balkan states to the European Union has been rising in recent months. They come mainly from Syria, Afghanistan and Pakistan, as well as Central Asia and other Middle Eastern countries.
Wednesday's police operation comes after the leaders of Hungary, Serbia and Austria agreed earlier this week to strengthen measures to prevent migrants entering the European Union through the Western Balkans.
Serbia, an EU membership candidate, also promised to align its visa policies with those of the EU, so migrants could not use it as the first country of entry.
Ministers from Austria and Hungary were due to travel to Belgrade on Thursday (October 6) for further talks on migration and border controls with their Serbian counterparts, including Aleksandar Vulin.
In the first eight months of this year, 86,581 irregular entries were detected at the external borders of the European Union with the Western Balkans, according to the border agency Frontex, a 190% increase from last year.
Evictions 'futile'
Police evictions of migrant settlements are common in the capital Belgrade, where they have recently become much more frequent, as well as in the border area of northern Serbia, according to non-government organizations NoNameKitchen and the Border Violence Monitoring Network (BVMN). 
Raids target large numbers of migrants who are stranded in Serbia, sometimes for years, as they try again and again to cross into neighboring EU member states Hungary, Croatia and Romania. Despite repeated condemnation, Hungarian authorities in particular continually push the migrants back into Serbia, usually with extreme violence. 
Vuk Vuckovic, the head of the Serbian NGO KlikAktiv, told InfoMigrants last month that there were 28 squats and informal camps in northern Serbia near Hungary and Croatia.
In a report published in September, BVMN documents raids on several of these camps between February and April. Many of the migrants who were relocated after the evictions later returned to squats in the north, according to the report. "This pattern … highlights the futility of a law enforcement heavy-migration policy," it adds.
Also read: Serbian police detain 85 migrants and discover weapons in raid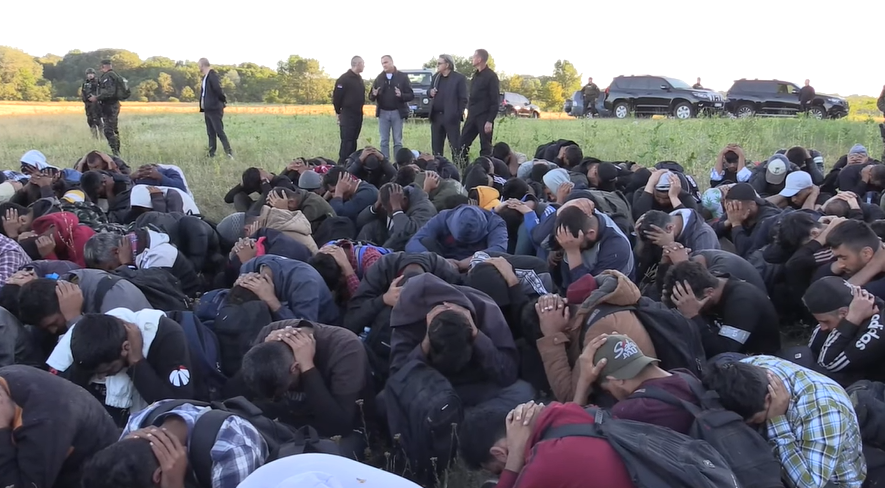 Police violence
According to the report, raids targeting people sleeping rough in the northern town of Subotica were carried out during March and into April, sometimes on a daily basis. In some cases, police were seen kicking individuals to force them into police vans, and some migrants sustained injuries such as broken hands and bruised eyes, which they said were a result of police violence during these evictions.
BVMN also claims that police destroyed mobile phones as well as stoves which had been provided by an NGO for migrants to cook and stay warm.
The police actions are accompanied by a rise in anti-migrant rhetoric in Serbia, especially on social media. According to BVMN, the two largest vigilante groups are STOP Settlement of Migrants and Narodna Patrola, which organizes actions to harass and chase migrants and has several hundred thousand Facebook followers.
With Reuters