Julian started working in greenhouses in southern Sicily at the age of 14. He tells InfoMigrants how the 'Proxima' social cooperative helped him to escape the cycle of labor exploitation.
It was a little after his 13th birthday when Julian arrived in Italy from Romania with his family. Around a year later, he went to work in the greenhouses surrounding Vittoria, a town in southern Sicily. This area is an agricultural zone famous for greenhouse production, and large numbers of migrants – even children and teenagers – come here to work.
"I was pretty young when I arrived, I basically grew up here," Julian tells InfoMigrants. Julian came with his siblings and parents. His parents have five children.
"At the beginning, we worked in the gangmaster system (In Italian this is known as caporalato or corporal system). I don't know if you know what that means, but basically, a guy brings you here, and he says, 'I will give you work and a place to stay', and he drives you to the fields and then says, 'you have to pay me €5 for that journey'."
"I stopped going to school when I left Romania. I started work here soon after I turned 14. If I had known that I could go to school here, I would have continued going to school, but I didn't know that then, so I just went to work in the fields."
'This project has given me so much'
Today, Julian is a tall, strong man of 21, and he is no longer in the exploitative grip of the gangmasters – in 2020, he came for care at the social cooperative called Proxima.
He smiles when he speaks about the project: "It has given me so much. I have learnt so many things, the names of vegetables and fruit, I have improved my Italian and it has given me a lot of experience."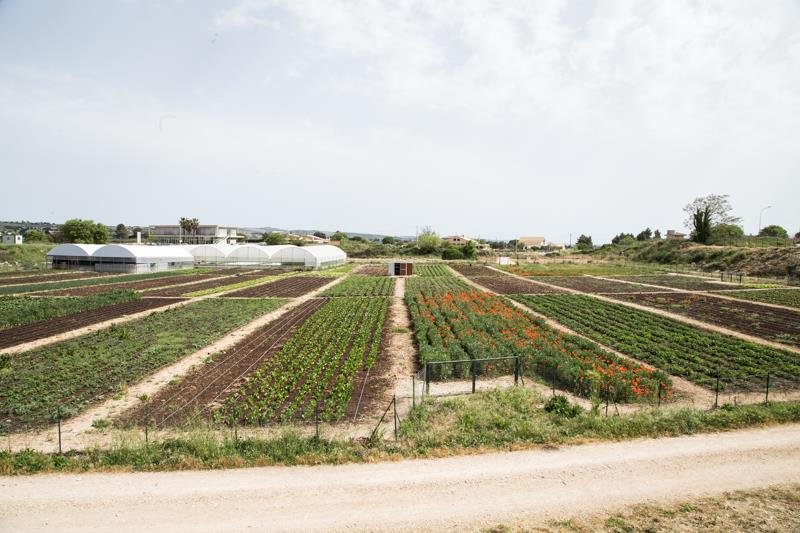 Looking around at the green fields and smiling faces, Proxima appears much like any friendly smallholding which invests in the well-being of its workers. But below the surface, many of the migrants now working here have experienced years of suffering, exploitation and human trafficking.
Also read: Between olive groves and 'no man's land'
At their site on the outskirts of Ragusa, Letizia Blandino, head of the Social Tailoring part of the project, shows InfoMigrants around. As you enter the gates, to the right stretch fields of neatly planted rows of fruit and vegetables. Towards the back of the plot are a row of greenhouses and two fish tanks which provide valuable fertilizer for the fields. A large barn contains the allotment's produce to sell to local residents, and at the back is the social tailoring workshop where migrants can learn or develop their sewing skills, making cushions, decorations and clothes to sell.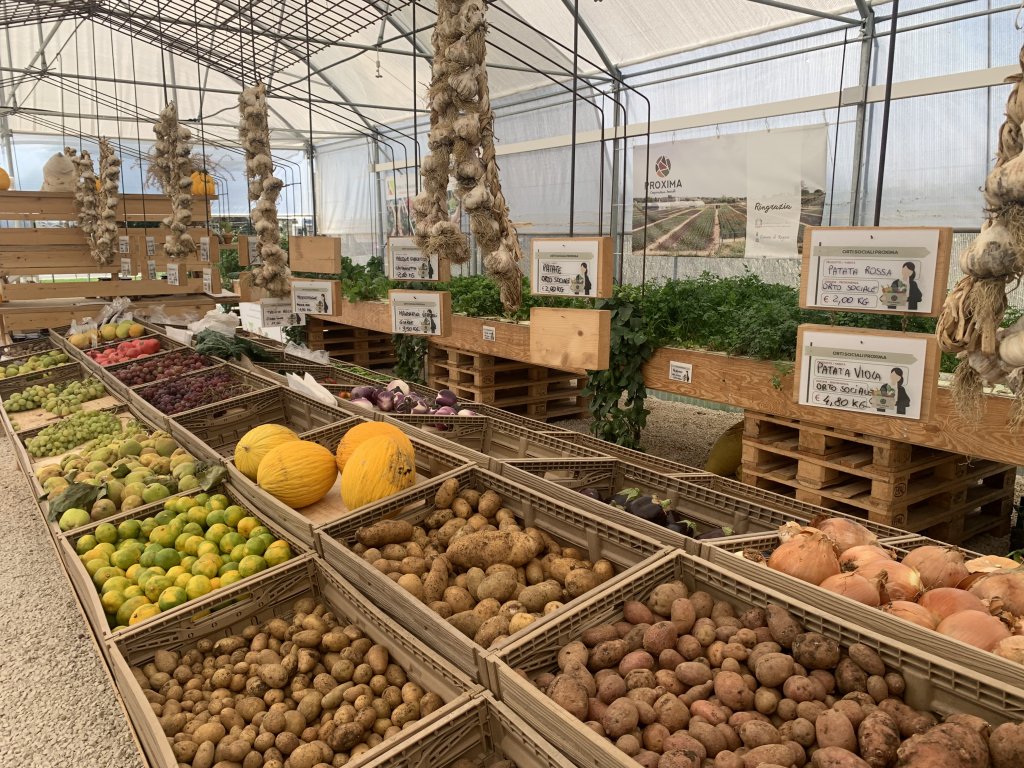 European citizens also find themselves exploited
Many migrants come from outside the EU, but exploitation of migrant workers is not just confined to those who don't have an automatic right to work in Europe. Even European citizens like Julian can find themselves in an exploitative situation.
In fluent Italian, Julian tentatively explains his own story. "Working in the greenhouses, you are paid per day, and the contracts are not really fixed. You turn up, they will give you something like €25 to €30 per day, you work for eight or nine hours a day. You don't get to take toilet breaks or decide when to stop, you are contracted to work nine hours, and you are expected to work for that time."
"Here at Proxima, we are paid properly, and we are given a regular agricultural contract. We work 19 days a month on average and that is what we are paid in our pay slip. In the greenhouses, you might have worked 30 days in the month and you will find 10 days on your contract. So there's a big difference. They put fewer days down on the official contracts so they have to pay less," explains Julian.
"For instance, if they give you a contract at all they might say to a migrant worker, 'I will give you 102 days a year'. Migrant workers might not know their labor rights, the difference between a temporary and a permanent contract, they don't know these things and so they say, 'OK'. They are even grateful for these things. But if you start looking around, if you ask the unions or a project like Proxima, you will see that you are not properly paid and it is not legal what is happening in these greenhouses, and it is not fair to the migrant workers."
'Situations like Julian's are even sadder'
It's not just a difference in pay. Letizia Blandino explains that Julian's family were brought over by a relative who ended up exploiting almost the whole family.
"Situations like Julian's are even sadder in a way, because they are often exploited by people from the same country. It might be an uncle who says to their relative, 'Come over here, I can get you work. This 'uncle', for instance, will then make money from having brought them over, and the family or people working for them will often be completely isolated from the rest of society. They will have no one to turn to and will rely for everything on the good will of the person who brought them over to work."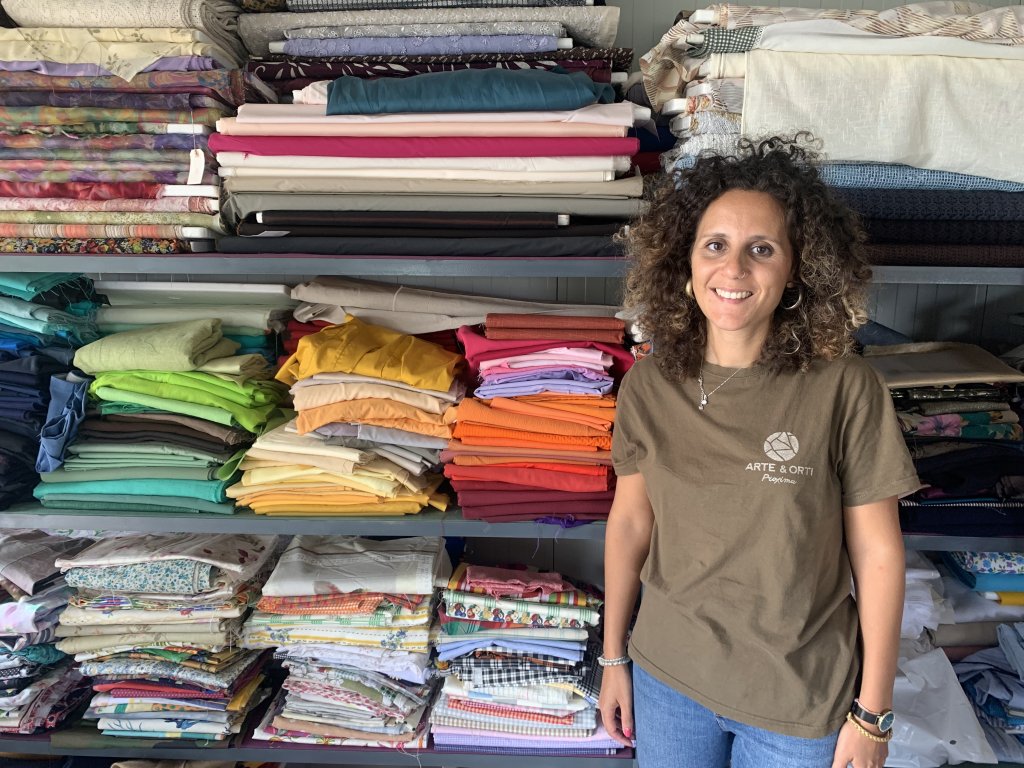 "These people are generally housed in situations which don't respect any of the rules laid down by society, they are basically completely inhuman," Blandino continues. "People will be living in cabins without any proper sanitary services. Women will often be abused by the gangmasters or even the owners of the farms."
"The worst of it is that they will continue to trust this contact or relative because they don't have any other option. So, we as a project try and go out and contact these people in the fields and tell them about their rights, and offer them the chance to talk so we can find out more about their situation. Once we have done that, if we see there is an exploitative situation, then we try and offer them a way to exit this criminal cycle and exploitation."
Also read: The 'aunties' creating a safe space for women and girls
'I knew it wasn't fair'
Julian shakes his head as he recalls that time. "I knew it wasn't fair, even when I was working there, but I didn't have any other choice. I knew I would have to work there to reach my goals." So, is it as easy to exploit a European citizen as someone with no work permit? Julian laughs: "Oh yes, yes yes, you can totally be exploited, it doesn't matter where you come from."
"In Romania, maybe you would earn €5 or €8 a day. So, they come here with an aim, to make it to the end of the year and go back to Romania for a few days with a bit of money. They don't really care whether the contracts are fair or whether they have more rights, they are just thinking about the amount they can be paid."
On paper, the money migrants can earn in the greenhouses might seem like "gold", Blandino sighs, but in fact the situation is far more exploitative than it first appears. "For instance, because of the lack of public transport, these workers will have to pay for a lift to the fields. If they need medical help, they might be asked to pay €50 to be driven to the doctor, for maybe a journey of 30 minutes. It is really absurd. So they see these 'rules' and treatment as the 'norm' because they have no contact with the rest of civil society here in Sicily."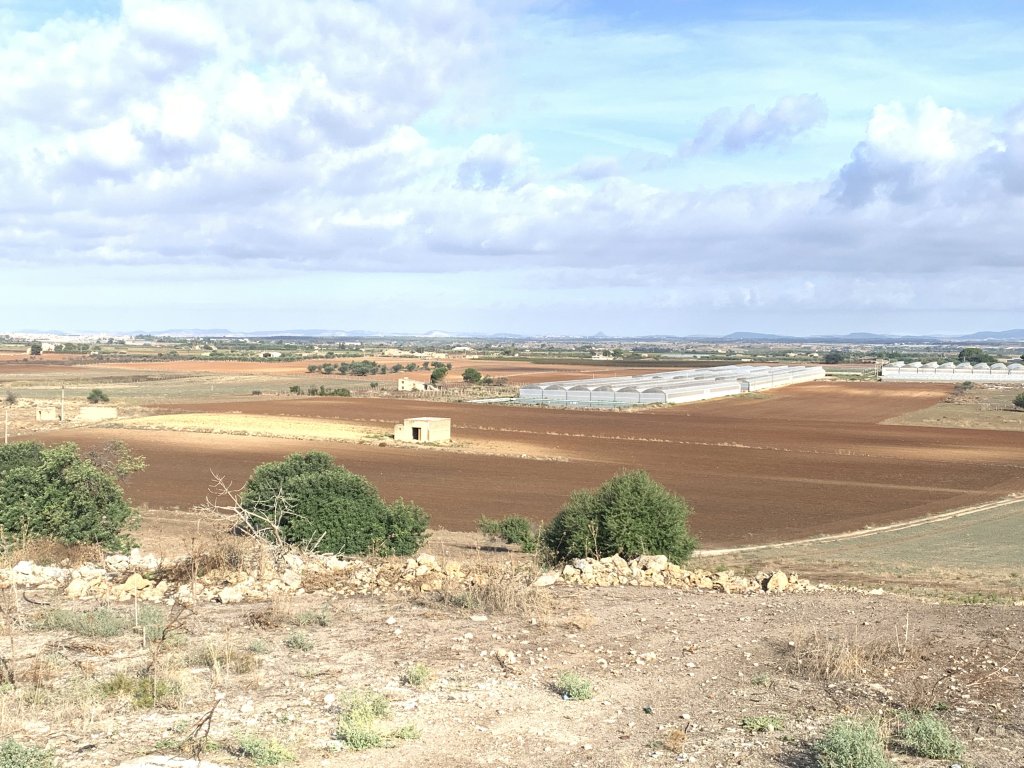 Dreams of the future
With the help of the Proxima project, Julian has been able to go back to school and has started studying in the Italian system. He has reached the level of "Terza Media" which is equivalent to going to school up to the age of 13. He would have to complete another year of middle school in the Italian system before continuing to High School and a professional qualification or degree.
"The school is another common factor for many of the people we see at the project who have exited similar situations to Julian," says Letizia Blandino. "We are often talking about children being brought over here to work, and they have no idea that going to school is not only an option, but actually obligatory for them here in Italy. They come from such difficult situations in their lives that they just have no idea.
"I can't say how many young people are in the kind of situation Julian was in, because we are talking about a criminal underworld, where it is difficult to gain access. But we estimate that there are many young people working in these greenhouses who should be at school. We are trying to get a proper census, but the area which the greenhouses cover is so vast that it is difficult to cover it all."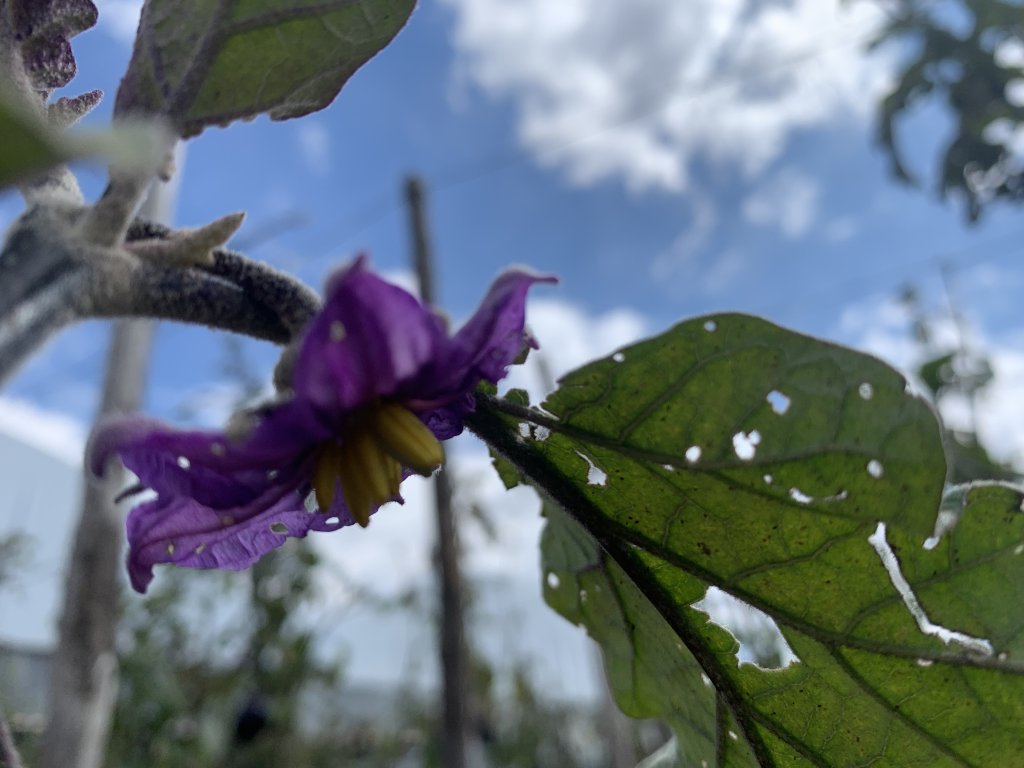 The Italian authorities do intervene if a case comes to their attention, says Blandino, who emphasizes cooperation between anti-trafficking organizations and authorities. "Our main mission is to help exploited workers, but we have also worked hard on our information campaigns and building networks with the authorities."
Julian confirms he still hopes to further his studies and thinks one day he'd like to train as a mechanic. For now though, he is happy working at Proxima's Social Urban Garden. He smiles as he explains his hopes for the future. "My dreams, well, I am expecting a son. I want to get a house with my partner and raise our son together there. I keep my dreams fairly contained and simple."