More than 1,000 people on board 25 small boats were detected in the English Channel by UK authorities on Sunday. 367 others were rescued from the Strait of Pas-de-Calais and returned to France.
Despite worsening weather conditions, large numbers of migrants continue to risk the English Channel crossing in small boats. On Sunday, October 9, Britain's Ministry of Defence said 25 boats carrying 1,065 people were intercepted and taken to Kent.
A number of other boats carrying 367 migrants got into difficulty while attempting the crossing and were rescued, French officials said.
Regional maritime boats and a French Navy patrol ship made multiple trips to rescue the migrants from the Strait of Pas-de-Calais. The migrants were taken to the French ports of Calais, Boulogne and Dunkirk.
Rising numbers despite dangers
Following a clampdown on security at Calais and the cross-Channel tunnel, more migrants have been trying to reach England by crossing the Channel in makeshift boats.
The Channel is one of the busiest sea routes in the world, with more than 400 vessels crossing it every day. Since the beginning of the year, a record 33,500 persons have crossed the Channel irregularly. In 2021, the total number was around 28,520.
The Channel crossing is extremely dangerous and boats often sink due to difficult weather conditions. On November 24, 2021, a boat capsized off Calais, claiming the lives of 27 people. The disaster was the biggest single loss of life in the Channel since record keeping began.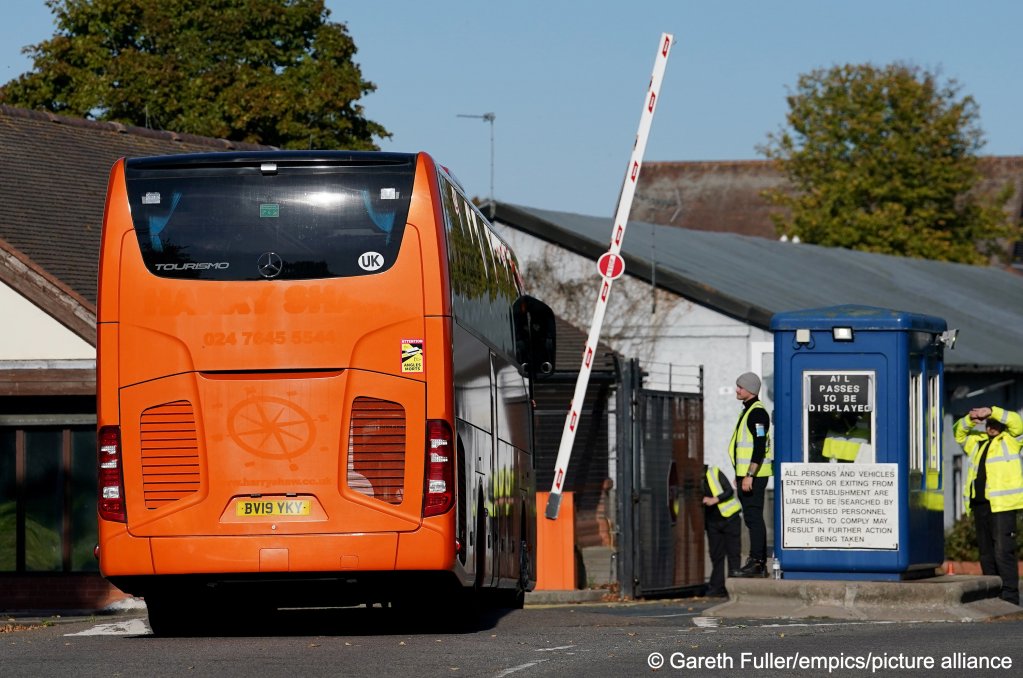 Goverment determined
In an effort to stop the crossings, the UK government continues to try new deterrent measures. On October 4, the new interior minister, Suella Braverman, announced her intention to speed up deportations and said she would be pursuing the policy of outsourcing the processing of asylum applications to Rwanda.
"If you deliberately enter the United Kingdom illegally from a safe country [i.e. France], you should be swiftly returned to your home country or relocated to Rwanda that is where your asylum claim will be considered," she said in a speech to the Conservative Party Conference.
Braverman said the largest group of small boat migrants are Albanians, many of whom she said were abusing the asylum system and lying by claiming to be victims of trafficking.
However, according to figures from Britain's interior ministry, 94% of the migrants who reached the UK in the last four years went on to apply for asylum. Of those who received a response, most were successful. 
With AFP