Is the number of asylum applications in Austria increasing? The Austrian government keeps claiming that it is.
Austrian officials say the number of migrants entering the country is rising. On Monday, authorities said around 68,000 migrants had been apprehended in the country since May.
"That's about 3,000...a week and the number is going up all the time," Franz Ruf, director general for public security, said in Vienna.
According to Ruf, most of the migrants were stopped by police near the border with Hungary. The main countries of origin of the arrivals were Afghanistan, India, Syria, Tunisia and Pakistan.
'Near breaking point'
Austria has recently taken steps to tighten its asylum and migration policy, and its tone has become increasingly hostile to migrants. The Interior Minister Gerhard Karner has insisted that the country's asylum system is "nearing breaking point."
The government recently extended border checks with Slovakia to prevent migrants from entering. In August Karner met with Danish government officials to discuss their policy of outsourcing asylum processing. He also launched an online campaign to deter people from migrating to Austria from countries including Morocco, Tunisia, India and Serbia, featuring harsh slogans such as "You will fail" and "There's no getting through".
On Monday, Karner again warned that yet more asylum claims were being lodged – 56,000 applications for asylum were filed in Austria from January to August. According to the minister, these were mostly made by people who had recently come, mainly from India, and had practically no chance of asylum. "Not a single positive asylum decision has been issued yet," he said.
The minister also said that more than 7,000 irregular migrants have departed from Austria this year - 60% of them voluntarily.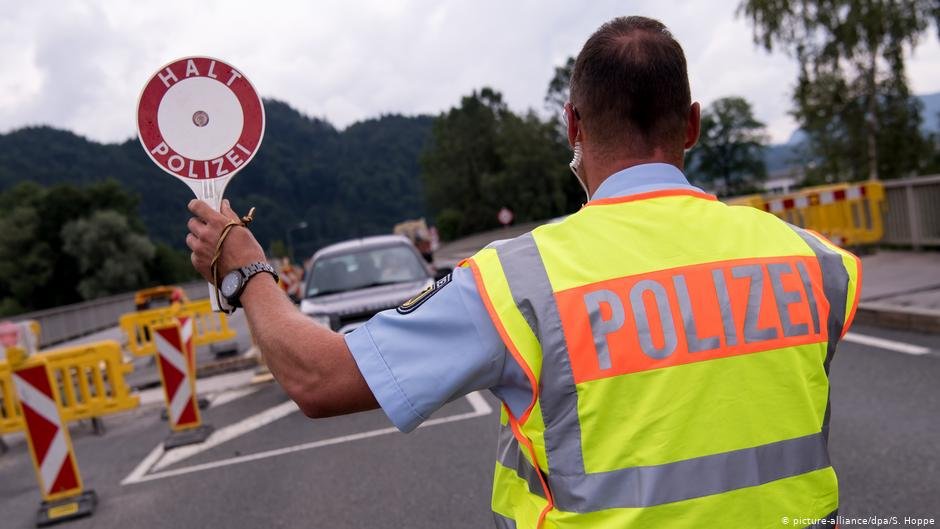 Behind the numbers
So has there really been such a sharp rise in asylum applications, or are the government's statements merely a policy offensive aimed at curbing migration? Austria's Der Standard newspaper checked a number of the government's claims in an article published online on August 24. It confirmed that more applications had been lodged in the first eight months of the year than in the whole of 2021, and by extension they could reach 2015 levels (around 88,000) by the end of this year.
According to Der Standard, many migrants who submit an asylum application in Austria do not remain in the country, however. Some are returned to their country of origin, while a large number also simply transit through Austria to other EU countries. These people do not have their asylum claims processed in Austria, nor do they receive asylum seeker benefits from the state, the paper notes.
The increase in asylum claims – which Karner has called "dramatic" – in fact reflects an overall rise in migrant arrivals to Europe, particularly following a dip during the pandemic, Der Standard argues. Stricter border controls also mean more migrants are caught than previously, it adds.
In response to Karner's repeated assertion that asylum seekers from Tunisia, India or Pakistan have "practically no chance of a positive decision," Der Standard agrees that the protection rate for these nationals is extremely low, especially compared with that for Syrians or Afghans.
At the same time, someone fleeing Tunisia or India may have strong grounds to claim asylum in Austria, Der Standard says, discounting remarks by the interior minister that Tunisia is a safe "vacation spot".
In the first half of 2022, according to interior ministry figures, asylum applications from Tunisian nationals numbered 3,810, while there were 3,110 from Pakistani nationals and 2,025 from Indians. Most applications were lodged by Afghans (7,325) and Syrians (6,680).
With dpa