The medical humanitarian charity Doctors without Borders (MSF) runs a special clinic in Palermo, Sicily, for migrant survivors of torture and violence on their way to Italy. InfoMigrants went to meet those who run it.
"We were locked up. The two Libyans and one Nigerian were armed with submachine guns, while the other two Nigerians had two clubs. Living conditions inside the structure were unspeakable. They gave us seawater to drink, and every once in a while, hard bread," recalls one migrant who spoke to Italian prosecutors for a trial in 2019 of three suspected torturers in a Libyan detention camp in Zaiya.
The migrant, who wanted to remain anonymous, added that while the women suffered sexual abuse, the men were "beaten in order to make our relatives pay money in exchange for our release. They gave us a phone that we had to use to contact them to tell them the terms of payment. During my imprisonment, I saw the organizers shoot and kill two migrants who were trying to escape."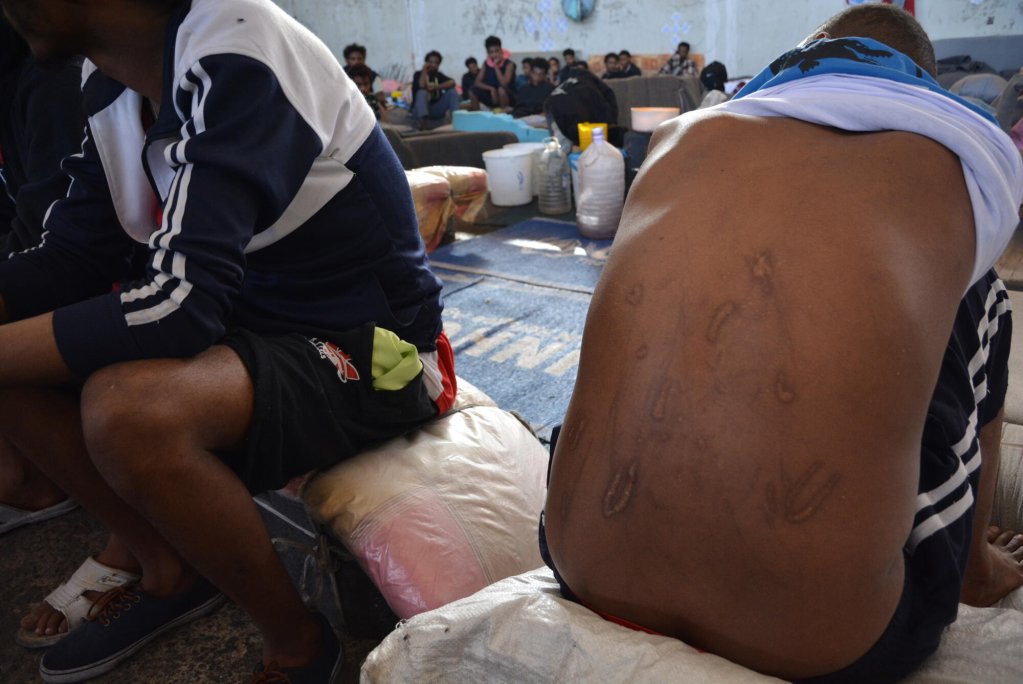 Tortured with electricity
Another migrant from Cameroon told of how he and others were tortured with electricity in Libyan detention camps. He remembers how he saw many people, including his own sister, die in these camps, sometimes directly from violence meted out to them and sometimes as a result of lack of medical attention for their conditions or wounds. Male prisoners also spoke of women being violently raped by the prison commanders and their followers.
Although these testimonies date from 2019, not much has changed in the experiences of migrants journeying through Libya in order to reach Europe. It was to address needs like this that two years ago, MSF and the Italian health authorities set up the MSF operation in Palermo within an existing public health service for migrants with temporary stay permits. The new combined clinic is specifically for those who have experienced torture or intentional violence.
"We have people from Bangladesh, from Middle Eastern countries, from African countries, it is a very wide-range of nationalities," says Tarek Keirallah, MSF project coordinator at the clinic. "Lots of different cultural mediators work here to help reach out to the different communities present in Palermo."
Also read: Sicilian region fights against gangmaster system
'The journey is so dangerous'
Moussa Zarre from Ivory Coast is one of the cultural mediators who has been working with MSF since 2014. He too crossed the Mediterranean to reach Europe in 2011, so he knows quite a lot about the kinds of experiences that patients at the clinic may have been through.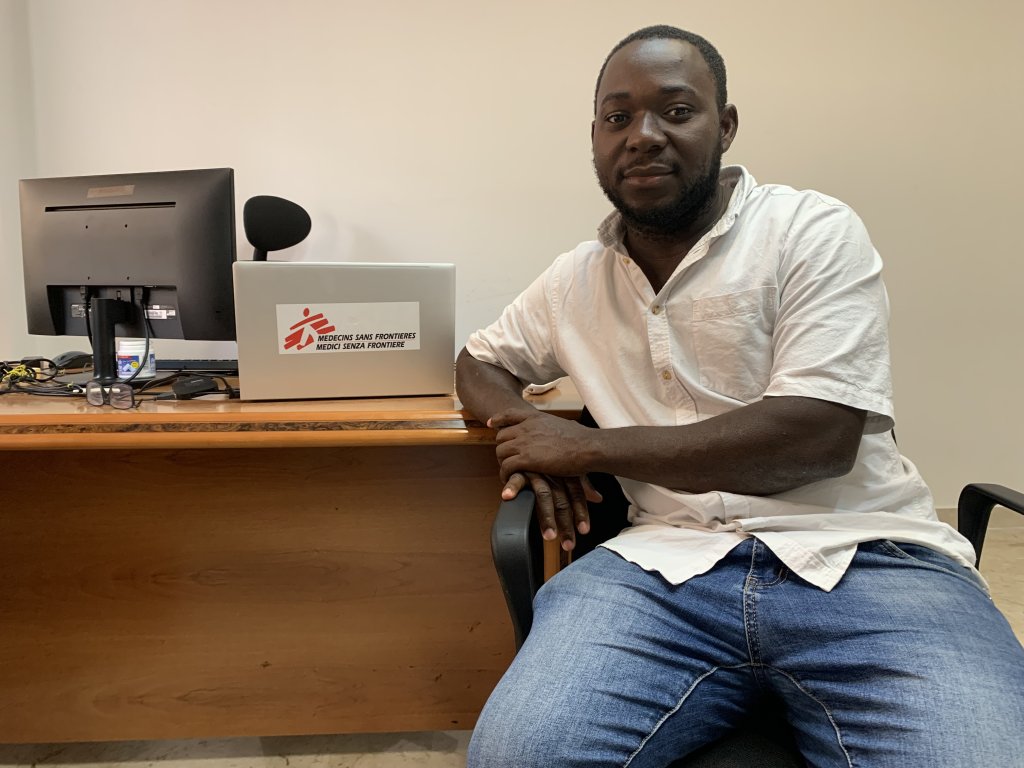 "Whatever happens to you en route, migration means taking your life in the hands and risking it. The journey is so dangerous, and it is not easy arriving here. I think so many people have suffered some form of violence en route or witnessed it. Crossing the desert can take weeks, if not months. So many people die, it is almost more dangerous than the sea crossing. You are totally in the hands of the traffickers. They might just leave you in the middle if you can't afford to pay the extra money they often demand. I saw that with my own eyes."
Crossing the desert can take weeks, if not months. So many people die, it is almost more dangerous than the sea crossing. You are totally in the hands of the traffickers.
Zarre says when he crossed the desert, they came across a group of people who had been isolated there for months. They survived on bits and pieces other migrants were able to give them to eat or drink as they passed by. They had been left there because they had run out of money. "One thing I saw in the desert really made my skin crawl. That was the tombs you see all over the desert, where people have been buried in shallow sandy graves who died en route. You see bones, it is really horrible."
'I have seen people driven completely mad'
Zarre says that all these traumas tend to hit once you are in relative safety in Italy. "Those experiences are unbearable and hard to process mentally. You try and hide from them, push them away, but when you finally get to Italy, you can drive yourself mad with these thoughts. Some people start drinking, smoking too much, talking to themselves, I have seen people driven completely mad, fallen on to the streets because they can't cope with what happened to them. They are missing their families, they have the pressure of sending money home, the things they experienced in Libya and then the difficulties of finding your place here in Italy, it is really hard."
Patients can self-refer to the clinic, or they can be referred by organizations and authorities. "Torture has a very broad definition," says Keirallah. "You can torture someone just by talking to someone. It doesn't have to just be in terms of injuring someone. You can torture someone by witholding information. For instance, if we separate you and your husband and you don't know anything about what is happening to him for months, that is also torture."
Also read: Between Olive groves and 'no man's land': Migrant workers in western Sicily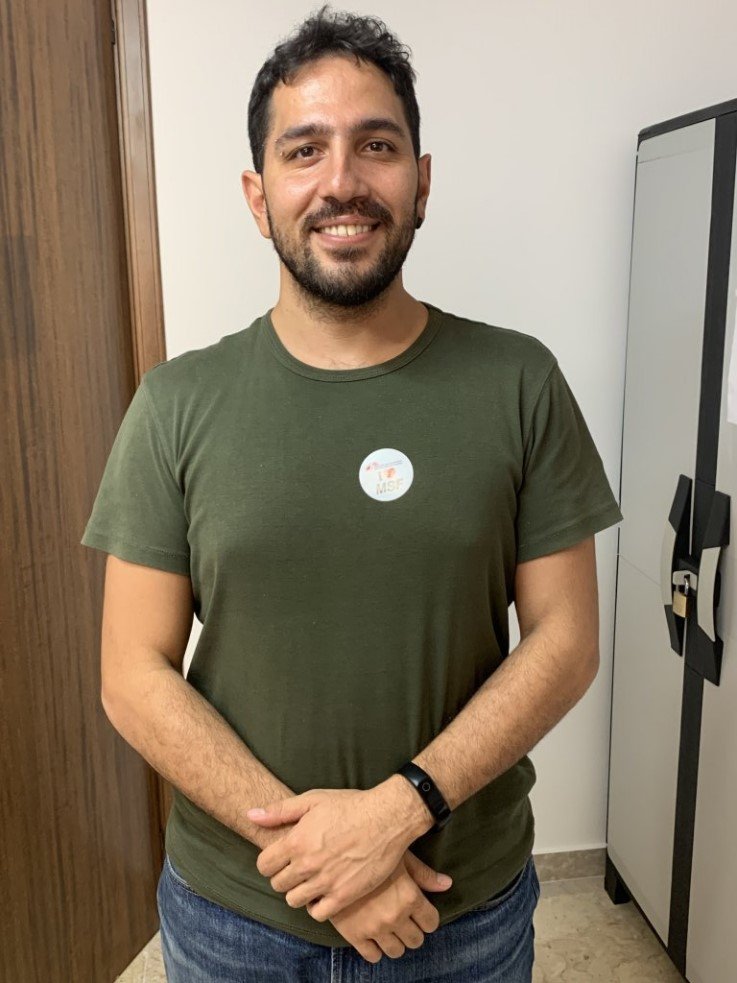 Humanitarian corridors
Other patients at the clinic reached Italy via a humanitarian corridor. They were identified as being particularly vulnerable in Libya by MSF staff and 14 of the group were assigned to Palermo. These people are also being hosted in structures supported by MSF and the clinic staff.
These people just left Libya and so needed urgent support, says Keirallah. This newly arrived group needed even more orientation in terms of their reception. "It cannot just be here is your bed, the kitchen, the money, some food. These people need much more help," says Keirallah.
Marco Musso coordinates reception at MSF. He has spent over 10 years working in different reception centers in Italy and is currently looking after the group who arrived from Libya in July. "They range from Sudanese, to Eritreans, Cameroonian, Somalian and Guinean."
From Musso's experience, at least 90% have either experienced or witnessed violence if they came through Libya. "Many people who arrive find it hard to trust initially, and don't want to speak immediately about what they might have undergone. They might feel 'lucky' at first to have arrived as many people die along the way, but then they hit the reception system and Italian bureaucracy and a whole host of other problems arrive at their feet."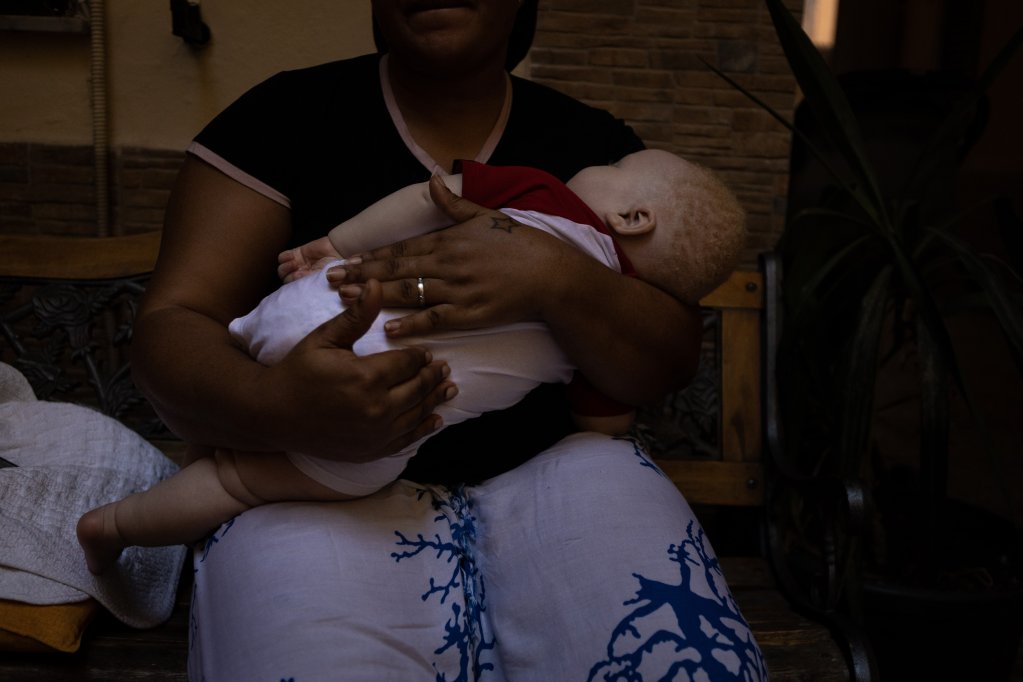 How many need help?
Officially, the Italian government estimates about 30% of migrants or refugees have suffered some kind of trauma or violence on their journeys. The numbers of migrants in Palermo who might be in need of this kind of clinic is difficult to assess, says Keirallah.
"People move in, people move out, people come for agricultural jobs, to work the tourist season, then they go. We have a baseline of about 5,000 per year in Palermo, but that is not the actual figure as we are talking about lots of undocumented migrants. But if you take the baseline, then that would mean roughly 1,500 people a year might need our services, and that is not yet what we are able to offer."
The clinic is needed, says Keirallah, because the public health system might not be used to meeting the kinds of needs that MSF patients have. It's not just medical needs, but often a complex web of different needs, including psychological and legal. "You need a qualified cultural mediator who is able to function as a proper bridge between the patients and the service providers," explains Keirallah, particularly in the realm of how mental health needs might manifest themselves in different people and cultures.
The clinic started with 30 patients, now, says Keirallah, they have about 70 in treatment and a further 30 on the waiting list. "We tripled the number of patients in one year. Once you start having trust in the service, you start receiving more patients. This is a good thing, but at the same time we are not very well-prepared to help with this amount of need. We need to increase the support from the public and private sector." Keirallah says they are acquiring one or two new patients a day, which means that they have an average of at least 30 new patients wanting to join each month, now although numbers started very small.
Also read: Aunties providing a safe space for women and girls in Palermo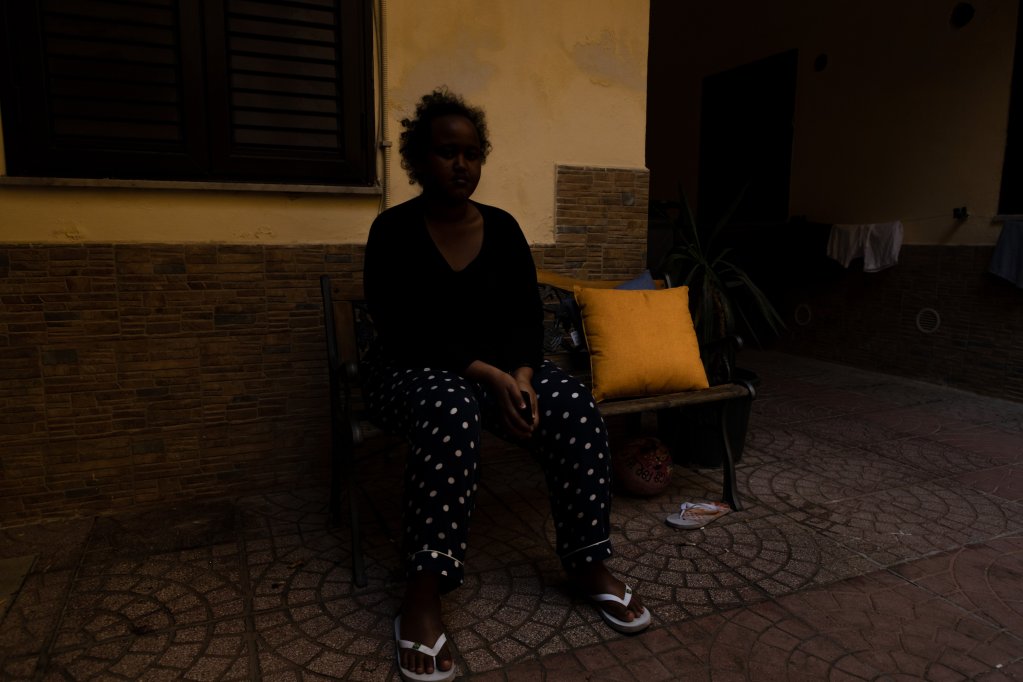 90% of patients are men
At the moment, 90% of patients at the clinic are men. So now MSF is starting to work closely with projects which support women too, perhaps victims of human trafficking, so they can refer back and forth. There are fewer women arriving, but still the proportions are even lower at the clinic. Keirallah says that needs to change.
MSF works closely with a multi-disciplinary team of experts within the public health system ASP (Azienda Sanitaria Provinciale di Palermo). Medics, legal experts, psychologists, social workers and cultural mediators. The lawyers for instance come from a section of Palermo university called the Legal Clinic for Human Rights (Clinica Legale per i Diritti Umani -CLeDU) which works on human rights. The lawyers will support our patients on and help them achieve their human rights.
The Forensic Medicine department at the University of Palermo's Polyclinic also takes part in the project, explains Keirallah. "Sometimes a patient requires an official document which attests or certifies the torture they have been subjected to. When it comes from the forensic medicine department it is much more robust in terms of being taken into consideration by the territorial commission."
Most patients take between four and five months to complete their journey through the clinic. "But you cannot generalize. Maybe a patient comes and says, 'I cannot sleep' and through that you uncover needs and issues and the patient keeps on coming because he or she feels better about one thing but discovers something else that needs addressing, so it is a process of rehabilitation," says Keirallah.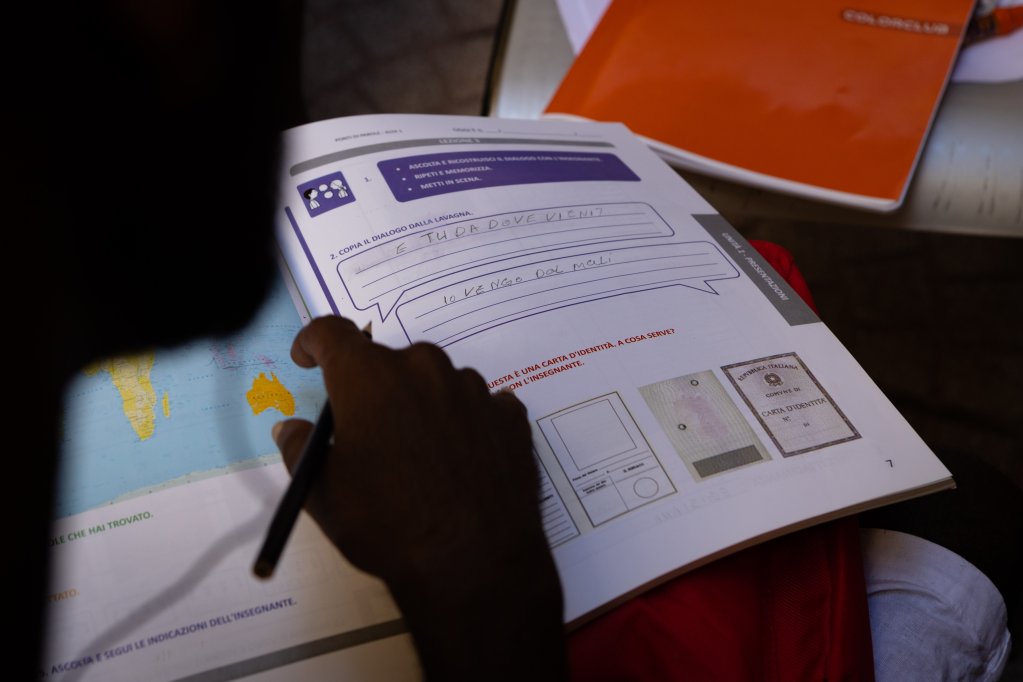 After the clinical process
After the clinical process has finished, the clinic follows up on the social level and helps patients with Italian courses, finding a house and starting the kinds of training courses they might want to pursue.
"There is no way," says Keirallah, "that a person deletes his history completely and returns as if nothing happened, because it is something they endured, but there is a way that a person can get back on their feet and enjoy a decent life, without agony, fears, physical traumas."
Real integration requires years and support from institutions and public funding, thinks Keirallah. He recalls seeing how positive it is when a patient does finally achieve that, and how much they can give back to society with their energy.
On the shorter term, the best questions that come from patients of the clinic, thinks Keirallah, is when someone asks for something seemingly 'insignificant' like for instance a pair of tweezers to pluck hairs. "This is a sign that we have helped them with all their basic needs, and that we basically did a good job, that they are satisfied and now need some extra things, so it is thumbs up," smiles Keirallah.
Zarre too has seen successes after treatment in the clinic. "I keep in touch with lots of the guys who have been through our program. They have jobs now. They know that there is someone here who will listen to them, and will not leave them alone. That is so important for people and that has been one of the biggest helps for them after visiting our project. They might still have problems but with the support from us, they have found their own ways forward."