On the eve of the opening of the Italian parliament, former Ivorian migrant Aboubakar Soumahoro has said he wants to make sure no one has to live on the streets like he did. That's bound to put him at odds with Italy's new rulers.
As a teenager in Ivory Coast, Aboubakar Soumahoro used to dream of going to Italy. He had a scrapbook which he filled with pictures of Italian fashion designs that he cut out of magazines.
When he finally reached Rome in 1999, at the age of 19, he was shocked by the reality of migrant life in a country he had idolized – a reality that for him meant having to sleep on the streets.
In an interview with Reuters, Soumahoro said that what made the experience especially traumatic was realizing that this was the result of a political decision that targeted the migrants.
No easy ride
Now an Italian citizen, Soumahoro's life could hardly be more different. At the age of 42, he has won a seat in the lower house of parliament for the Green Left Alliance party, becoming the only Black member of the incumbent parliament and one of only a handful ever to have been elected in Italy's 160-year history.
People need to be treated as human beings regardless of what passport they have
It will not be an easy ride for Soumahoro as he tries to make a difference from opposition ranks, facing a conservative coalition that has promised to crack down on migrants. But this has not stopped him from being adamant that he will speak for the poor and disenfranchized, regardless of their color.
"One thing I will try to do is make sure that no one ends up living in the streets like me. People need to be treated as human beings regardless of what passport they have," Soumahoro told Reuters.
"I do not want to represent just one part of society. I want to make sure that everyone, both the dispossessed and those who struggle to make ends meet, can recognize themselves in what we do," he said.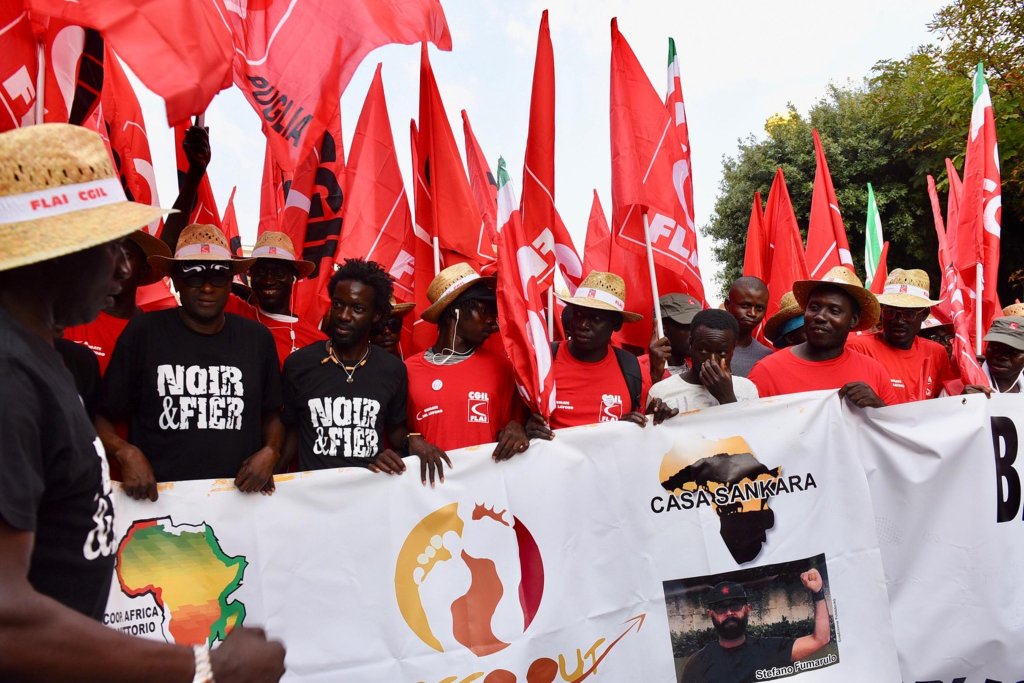 Personal and political journey
Soumahoro told Reuters little about his private life, except that he has a young child and remains in touch with his family in Africa. "It is more important to talk about 'us' and not 'I'," he said, adding that Italian politics was far too personalized.
His election on September 25 is the culmination of a remarkable personal journey that has included picking crops in the fields, laying bricks, working at a petrol station, shining shoes, studying sociology at Naples University and writing a book: "Humanity in Revolt".
Within a few years of his arrival in Italy, he became an activist helping migrants without official documents, focusing on the exploitation of farm laborers. He subsequently founded a union representing agricultural workers and became well known for organizing protests against caporalato, an illegal system of oursourcing the recruitment of laborers to gangmasters.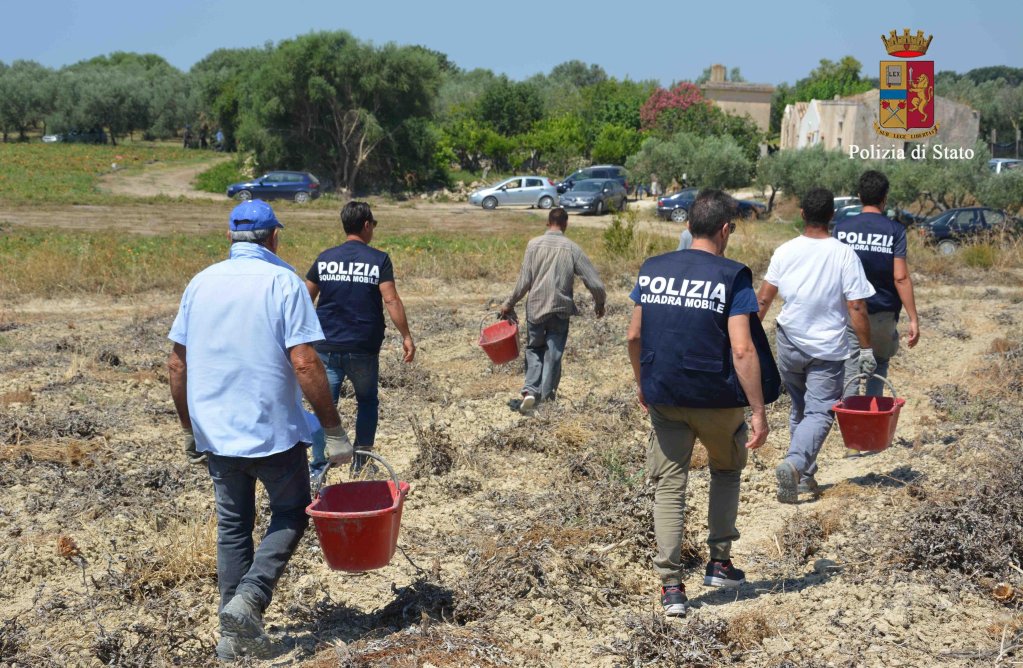 Migration politicized
Soumahoro says the right-wing parties taking power have politicized the migrant issue for electoral gain.
Both Giorgia Meloni's Brothers of Italy party, which took most votes last month, and Matteo Salvini's League party, have vowed to block boat migrants from North Africa and adopted what they call an "Italians First" policy.
That policy is not going to help pull 5.6 million Italians out of poverty, says Soumahoro, accusing the right of failing to grasp the severity of problems faced by ordinary families.
In a recent interview with Rolling Stone magazine, he also said the naval blockade proposal is impossible to implement, as it breaches Italian, European and international laws.
"It violates Article 10 of our Constitutional Charter, which says that we have to respect international conventions and treaties; Second, it violates Article 13 of the Universal Declaration of Human Rights, which says that every citizen is free to leave their country or the place where they live or were born; Third, the Charter of Fundamental Rights of the European Union stipulates that a person cannot be sent to a place where their life is at risk, such as Libya."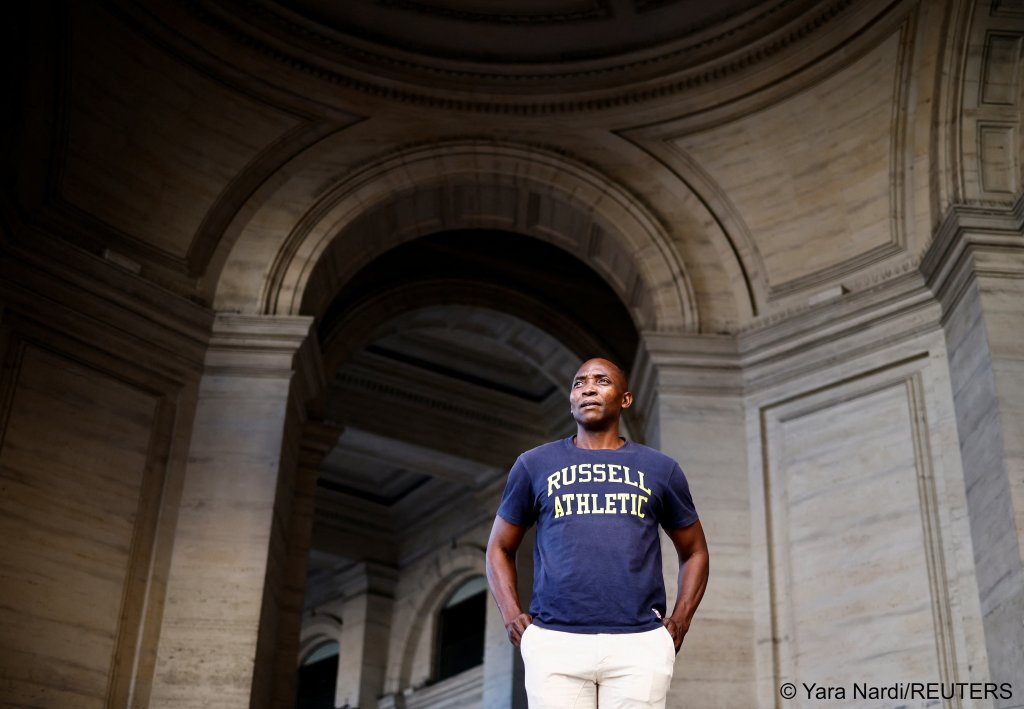 It can be done
As well as targeting migrants, the election winners have said they will roll back a so-called citizens' income, which provides a monthly stipend to the poor and unemployed. Soumahoro said that instead of being curtailed, it needed to be expanded to help more people.
"Politicians haven't seen the coming hurricane of poverty," he said, warning that rising energy and food prices would create growing desperation and arguing that a more equitable distribution of wealth would ease gathering social tensions.
Despite the challenges ahead, Soumahoro believes in what he calls "the politics of happiness". "It can be done," he said in the interview with Reuters.
Perhaps the greatest encouragement comes from his three-year-old son. As he explained in the Rolling Stone article published shortly before he was elected to the parliament: "Every time I go to work, he says: 'Daddy's going to make the people free'."
With Reuters