Sister Chiara is a Franciscan nun. From her convent in the Sicilian town of Caltagirone she busies herself, bare-footed, helping those in need, including migrant women and their babies off the streets of Sicily.
"My name is Suor Chiara, I am part of the family of the 'Sorelle Minori' [little sisters] of the 'Cuore Immacolato' [Immaculate Heart]," begins Sister Chiara in almost a whisper, the early autumn sunlight casting golden rays across her face from the small window in the thick stone convent walls.
Sister Chiara is the mother superior here in this Franciscan nunnery, which is tucked into the corner of a narrow back-street of Caltagirone, in Sicily. Although she seems fairly young herself, she has also become a kind of mother figure for the migrants she helps. "Migrants tend to live on the margins, for all sorts of reasons, but for us, they are not a mass, they are precious people, individuals who need to be looked after and loved."
Also read: Blessing's tale, 'I hope the future will be brighter for me'
She recounts how even women who have long since left the convent and got jobs all across Sicily will come back to visit at the weekend, "like children returning to their mother."
"These are beautiful moments. We are just like a family here. They make me feel like a mother, because I try and love them as a mother would."
Bare-foot nun
Sister Chiara and one of her fellow nuns, Sister Marta, walk bare-foot not only around the cool stone floors inside, but also when they go on their outreach projects. If the roads are really littered with sharp or dangerous objects, they might don a pair of flip-flops or simple sandals, but generally they prefer to remain bare-foot.
Their habits too demonstrate the frugal and simple nature of their order. Sister Marta's habit is topped with a pretty and practical apron fashioned out of discarded denim jeans, it matches perfectly with the washed-out gray cloth of their habits.
Both nuns have broad smiles and glowing eyes. Conversation with them is interrupted by regular prayers and the saying of the Angelus, a Catholic prayer. They live from donations and don't use electric light. A couple of oil heaters stand in a back room of the convent for when the weather really gets cold.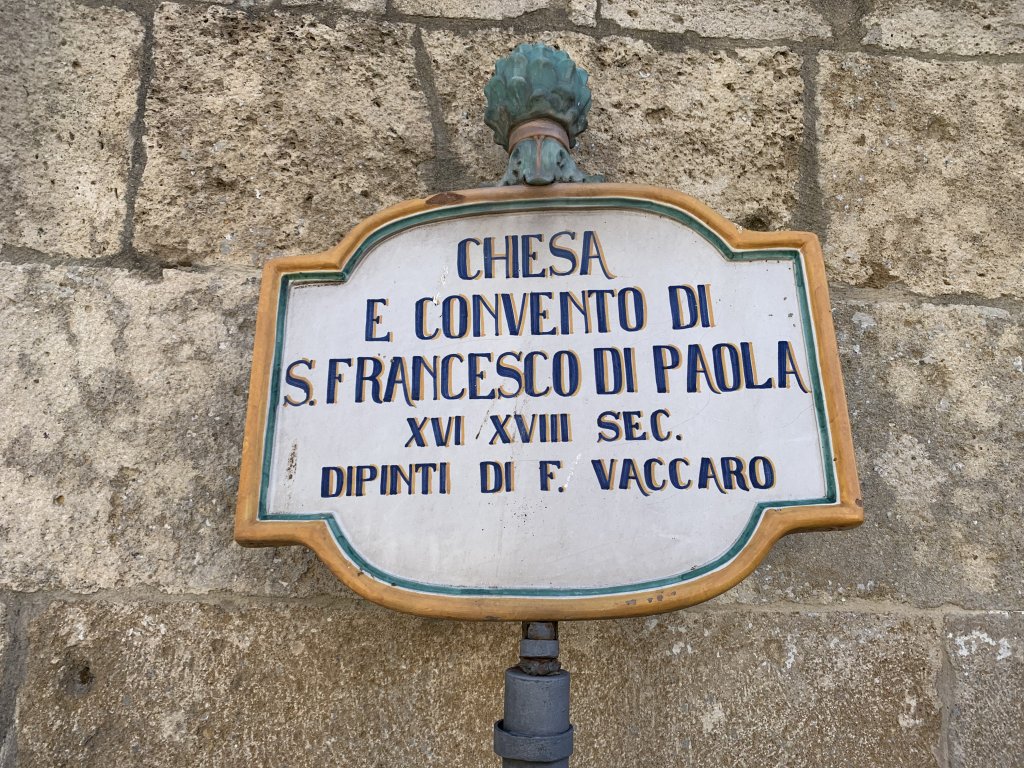 'Our mission is to bring succor to the peripheries'
"Our mission is to bring succor to those on life's peripheries. That includes street-walkers [prostitutes] but really anyone who has found themselves on the edges of their own life. We offer them the possibility to come here and be looked after and taken care of with all the love that the Lord has given us."
Also read: The invisibles, the realities of Italy's migration system
At Sister Chiara's convent, over the years, many migrant women have found a place to stay, or a table to eat at, as well as help with caring for their babies and children and a chance to build a new life for themselves away from the street.
"We have welcomed several women who found themselves pregnant and so were no longer able to work [on the street] and therefore could not afford to pay their own rent. We helped them bring their pregnancies to term and help them care for their new babies. We try and find work for them so they can reinsert themselves into society in the best way possible for them and their children."
One of the women staying at the moment pops in to say hello and Sister Chiara takes her baby in her arms and holds her high, before cuddling her to her chest. Smiles light up the room. It is evident how much she likes the children and the women who share the convent's life with them.
'The miracle of life'
"I always well up when I talk about these children, the women often tease me about it. I often go into the delivery room with the women, so sometimes as soon as they are born, they will hand the baby quickly to me. I always always cry at these moments, the miracle of life is just so beautiful to behold. I keep a cradle in my cell, so that I can help out with the night-time work for these new mothers and their babies."
Also read: Sicilian region works to stop gangmaster system
These babies "share everything we have in such a natural way. They will often be present in the chapel, they sleep in the room with us, we just go about our lives with them alongside," says Sister Chiara.
The women stay for different lengths of time in the convent. "The Lord decides how long someone needs to stay, we never impose anything. Someone might stay two months or three, another might need a year, someone else might stay much longer, so we are often able to watch these babies grow up, we take them to school, we take them to their activities, it is wonderful. In love there is no time ticking, some wounds take a long time to heal, others will never heal completely, but we can't put a time limit on it."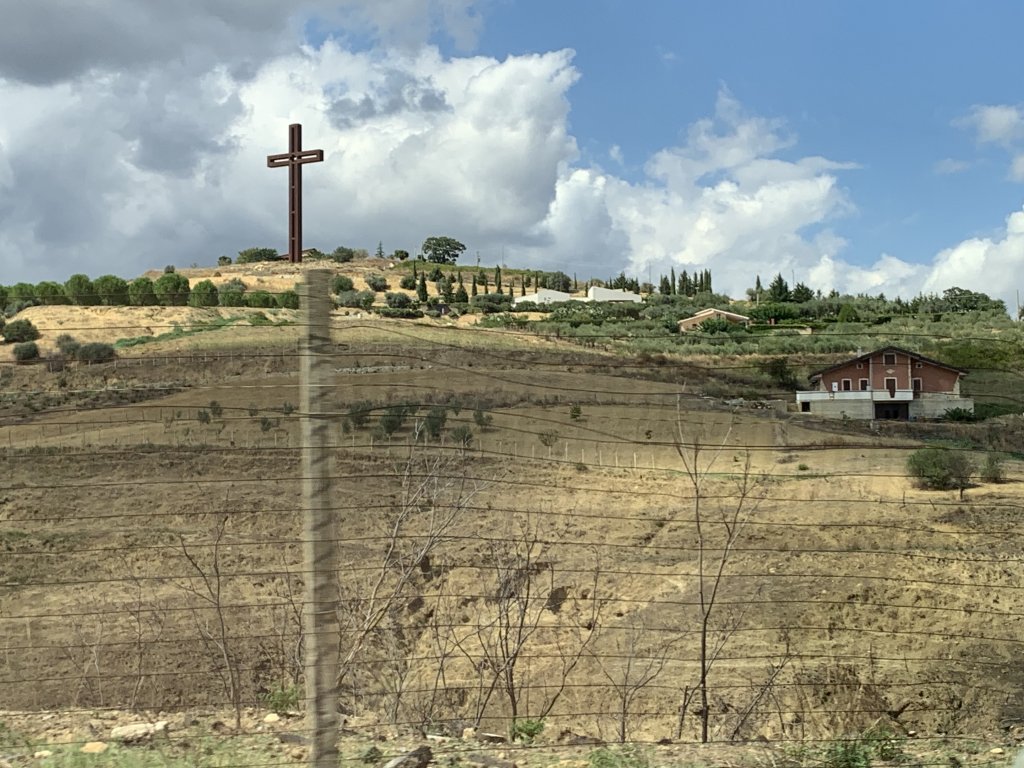 'I saw her dance with these women'
Sister Chiara often travels along the outskirts of the city, offering kind words, or to pray with the women waiting for their clients. The Sicilian journalist Alessandro Puglia, who writes regularly on the subject of migration for newspapers such as La Repubblica and Vita, accompanied her on one of these missions back in 2018.
"Her work is really impressive. The approach that she has with these women. There is a real level of closeness with these women. I saw her dance with these women, and she plays the guitar very well, and I saw them sing Nigerian songs in the street with her."
Also read: Between Olive groves and 'no man's land':Migrant workers in western Sicily
Puglia noticed that when potential customers looking for sex began to drive towards the women and then realized the nuns were also present, they changed direction and disappeared. "When the girls see the car with Sister Chiara, they call to her 'Sister Chiara, Sister Chiara'."
Although we meet one of the women currently staying with Sister Chiara, she is reluctant to talk to us. Her family knows where she is but not much about what she was doing prior to becoming pregnant. She is afraid of their disapproval if they find out.
Abuse in Libya
Alessandro Puglia though has spoken to several of the women over the years. "Unfortunately many of their stories are very similar. They often contain instances of abuse in the detention camps in Libya. These stories never change and that is really really frustrating."
Until a few years ago, when the anti-migrant party League Leader Matteo Salvini was in power, there was a huge reception camp on the site of a former airfield between Catania and Caltagirone. The camp was known as Cara di Mineo and was closed down under his government.
Puglia said that when the camp was still operating, and was holding thousands of migrants, "there was a strong connection in the camp between the Nigerian mafia and these women, and so they ended up working on the streets."
After talking to some of the women, he said that the majority really want to change jobs. "When I followed Sister Chiara [in 2018] she asked these women to write their own prayers. Many of them wrote 'Please God, give me the strength to leave my job'.'"
"The love of God," says Sister Chiara "doesn't know any boundaries, so we welcome anyone who wants to come here, we don't mind what faith they might have, we welcome everyone into our hearts and our convent."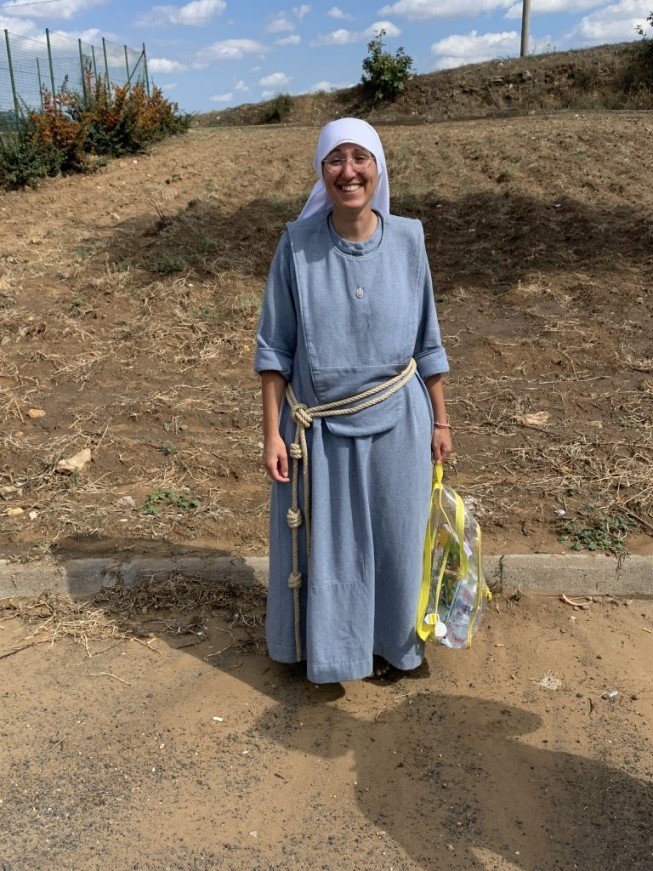 'I have learnt so much from the women'
"We get to know the family members of the people who stay with us, it is about trust and developing a simple relationship with them," explains Sister Chiara. "I have learnt so much from the women we have helped, most of all the women's generosity. We live without money here, the Lord provides for us. One night, I got a call from a woman who needed help. We had another woman already here who had just given birth and had only €10 to her name, that was all the money she had in the world. When she heard that someone else needed my help as she had done, she gave me that €10 and told me to use it to go and get the new woman, whom she didn't know but who was calling, and bring her to the convent. I didn't want to, because I thought she needed the money to look after her own baby. But she said to me, 'I have been in trouble so many times in my life, so I know what she needs, because I have been helped. Take the money and go and get her.' I call these women my princesses, we are from different places and different faiths, but we feel united."
Also read: Aunties providing a safe space for women and girls in Palermo
The demand for places at the convent has been growing, mostly through word of mouth, explains Sister Chiara. This led her to ask the Bishop for a bigger convent. They were given a large building on the edge of Caltagirone, a former Cappucin monastery that they began renovating in the summer. Alessandro Puglia reported on the rennovation task which he tweets about here.
"That was such a beautiful day. We all got together, migrants, marines, the community, and everyone offered what they could, as tiny as it might be. We became a chain of love and started to renovate that building and get it cleared of all the rubbish which had filled its walls and gardens," says Sister Chiara.
'Where there is suffering, there is God'
Sister Chiara also visits prisoners at the local prison. "Where there is suffering, there is also God. Because where there is suffering, there is a wound, and where there is a wound, there is an opening, a door which is opening, and that is a gift.
"I am honored to be able to accompany these people, and to dry their tears. It is a sad place. We leave and they stay where they are, but if I manage to put a drop of hope, joy or love or consolation into these wounds, then I feel good. That helps build a fire of love that can be given in turn to others.
"We can't be indifferent to women who work on the streets, or to prisoners who may have made lots of awful mistakes. We are all children of God, and when we meet suffering, we become more human. Sometimes this suffering gives you a second chance. We are here with open arms to tell people, you can get up and walk on."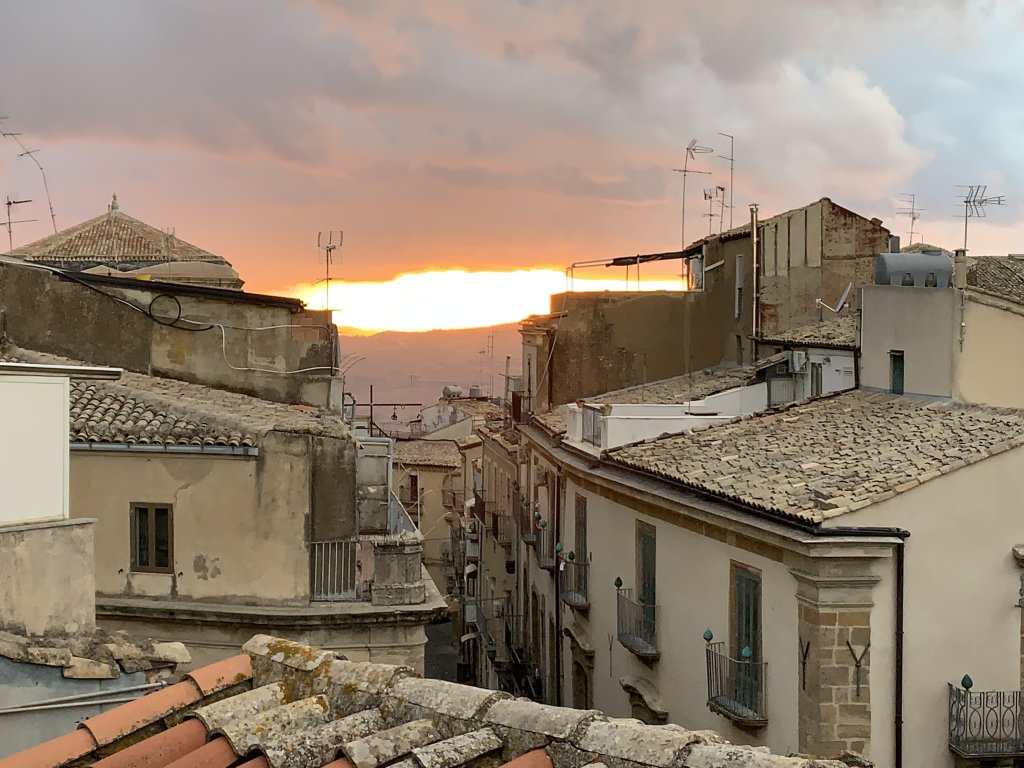 The Mother Superior sees herself as the voice of these people who often don't have a voice, as a support and a bridge for them to change the path of their lives. "When I go to meet the women on the street, I smile. Then I pray with them. I don't see these women as prostitutes, I see them as marvellous women who have found themselves there because of the sadness in their lives."
Also read: You are safe here, Centro Astalli in Catania
Outreach with a medic
Working on the street, explains Sister Chiara, has lots of risks. Some women need help with sexually transmitted diseases or hepatitis, so the nuns take a doctor with them who can help give the women practical help and make sure they get their tests and any medicines they might need. The doctor also treats things like sun-burn from standing for hours on the street waiting for customers. During the COVID pandemic, they also took oxygen with them for anyone in need of breathing equipment.
Sister Chiara says that the message she wants to send to any migrants who are having trouble on the street is that she is "waiting for them. I would like for them to know that they are not alone. If they feel alone, we are here, we are preparing a place for them, we want them to rediscover the dignity in their lives, and we want them to know that we are so happy to welcome too the wonderful treasures that they bring with them in their wombs."
If you want help from Sister Chiara you can find her convent at Sorelle Minori del Cuore Immacolato, Via Gualtiero, 17, Caltagirone, or you can call the cellphone +393278149152 and ask her for help.