Latvia's government has rejected accusations by the human rights organization Amnesty International that authorities mistreated migrants, including children, at its border with Belarus.
Latvia's foreign minister Edgars Rinkevics on Thursday dismissed as "bogus" claims by Amnesty International that migrants were arbitrarily detained, beaten and coerced into 'voluntary' returns. "Already for some time @amnesty has lost any credibility," he tweeted.
The Latvian interior ministry and the Border Guard echoed his comments, calling Amnesty's accusations "absurd".
The interior ministry was quoted by the Associated Press news agency as saying that "not a single case has been identified" of Latvian authorities abusing migrants. 
Latvian authorities also criticized Amnesty for failing to take the situation at the border into consideration in its report.
Violent pushbacks
Thousands of migrants – mainly from the Middle East – have crossed or tried to cross the eastern border of the European Union into Latvia, Lithuania or Poland since August 2021.
Belarus was accused of encouraging the migrants to come to Minsk and then sending them on to the EU in retaliation for sanctions.
The crisis led authorities in Poland to impose a state of emergency – with Lithuania and Latvia following suit. The emergency orders enabled authorities to ban asylum applications in the border region and to force the migrants back into Belarus, often using violent tactics.
An Amnesty report detailing abuses against migrants who crossed into Lithuania from Belarus was published in June.
"Latvian authorities have violently pushed back refugees and migrants at the country's borders with Belarus, subjecting many to grave human rights violations," the latest report about Latvia claims.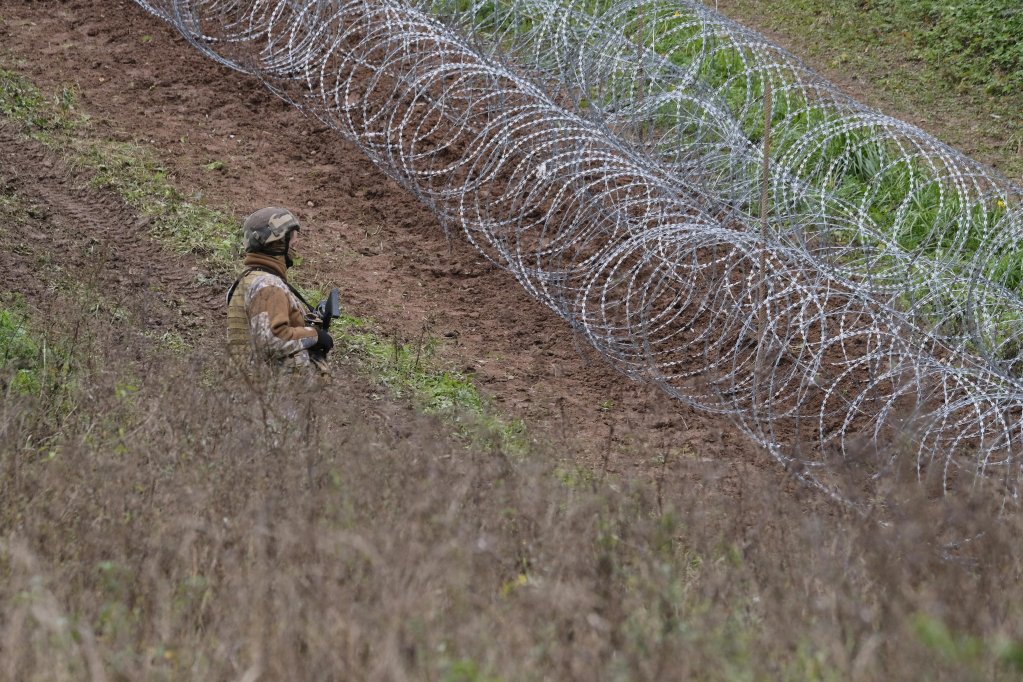 Testimonies of torture and detention
Based on interviews with 17 migrants, as well as court records, return orders, identification documents, photos and videos, it says some migrants were subjected to "beatings and electric shocks with tasers, including on their genitals."
It says families, including children, have been held at detention centers and secret locations in Latvia. Some of those interviewed by Amnesty said they had been forcibly detained in tents with 30-90 others. 
One migrant, Hasan, from Iraq, said: "Sometimes they beat us when naked and then they forced us to cross back to Belarus... They said they would shoot us if we didn't cross."
Another Iraqi migrant Mohamed, arrived in Latvia with his family on 13 August 2021 and was stranded at the border for around two months. "We were pushed back 20-25 times within two months. During this time, the commandos were beating us a lot with electric shocks, and it is something you cannot imagine." 
Also read: EU and UNHCR raise alarm over pushback methods in Poland, Latvia and Lithuania
Abuses of 'voluntary' return procedure
The report accuses Latvian authorities of giving migrants a "cruel ultimatum", making them choose between accepting a 'voluntary' return to their country of origin, or remaining stranded in forested areas at the border, exposed to very cold temperatures and subject to repeated forced returns to Belarus.
It also claims that the UN migration agency IOM had a role in the abuse of voluntary return procedures by ignoring statements in two cases of migrants being forced to return against their will.
With AP