The Geo Barents ship, operated by medical charity Doctors Without Borders, reached 122 migrants "just in time" as their boat was starting to deflate. Aid groups again called on states to coordinate search and rescue efforts in the Mediterranean.
122 people were rescued from the Mediterranean on Thursday (October 13) by the crew of the ship Geo Barents. The migrants had left Libya on Wednesday (October 12) in an overcrowded rubber boat, said the organization Doctors Without Borders (MSF), which operates the ship.
90 of the rescued migrants were reported to be under 18 years of age.
Rescuers on board the Geo Barents said sections of the rubber boat were already deflating when they arrived. "People's lives were at stake," they said on twitter.
On Wednesday the Geo Barents crew rescued nine migrants from a fiberglass boat which had got into distress off the Libyan coast.
No state coordinated sea rescue
The two rescues took place after the Geo Barents received alerts from Alarm Phone, a hotline for people in distress at sea. The ship located the migrant boats with the help of Pilotes Volontaires, an NGO which flies two aircraft over the Mediterranean searching for migrants in distress.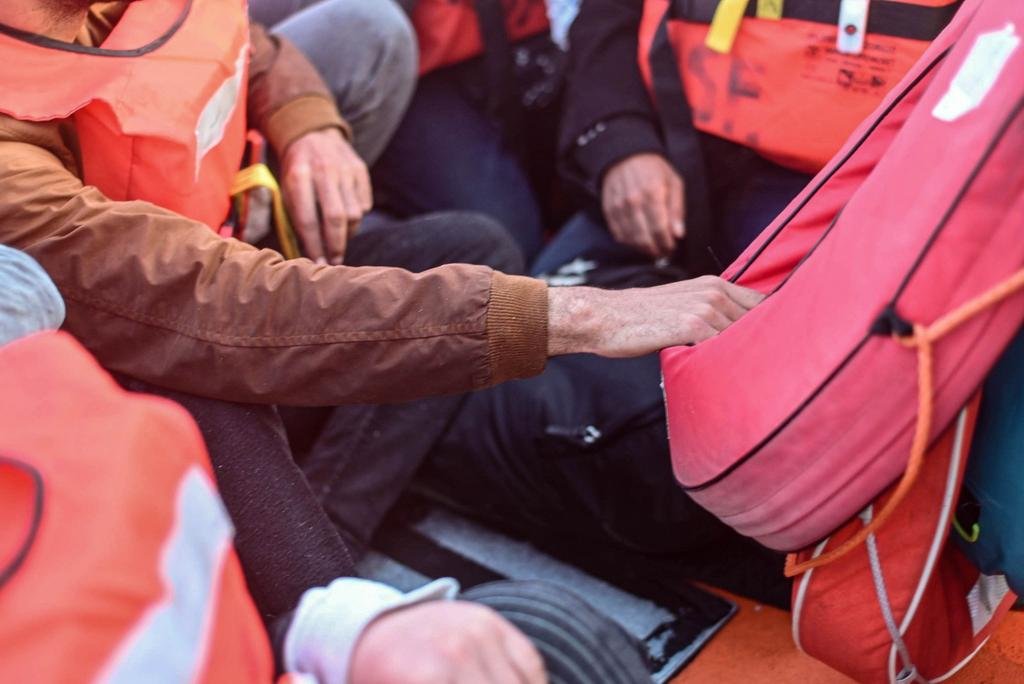 There is no coordinated state sea rescue in the Mediterranean, one of the most dangerous migration routes in the world. Alarm Phone said the lack of action by EU authorities amounted to "letting people drown."
MSF tweeted: "Without our joint efforts, in less than a day, 131 people would have drowned. Indifference to this outrage is not acceptable."
The UN migration agency IOM has recorded 1,632 deaths or disappearances on the route so far this year. The true number is likely to be much higher, it says.
With epd
Also read: MSF ship given permission to disembark migrants in Italy