Activists gathered in Italian cities, including Rome and Naples, to protest against the Italy-Libya agreement, citing concerns over human rights abuses.
Italian activists gathered in front of the headquarters of the Italy-Libya Chamber of Commerce in Rome on Saturday to demand the revocation of the country's 2017 cooperation agreement with Libya.
The Libya Update reported activists held placards with slogans on them reading "closed for violation of human rights" at the entrance gate of the Italy-Libya Chamber of Commerce.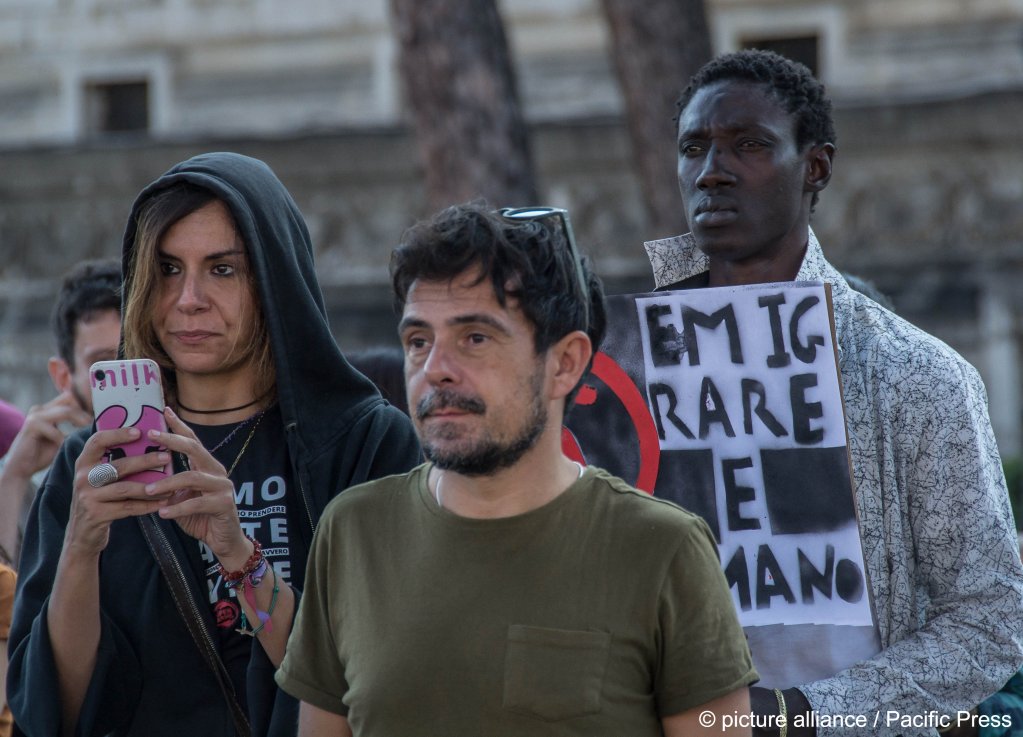 The protests focused on the human rights abuses conducted by the Libyan coast guard and Libyan authorities and the alleged criminalization of human rights activists. The UN and human rights groups have been highlighting the treatment of migrants in Libya for several years. 
Also read: Germany to end training of Libyan coast guard over 'unacceptable' behavior towards migrants
Italy signed a memorandum with Libya for cooperation with the Libyan coastguard in 2017, which included the provision of four patrol vessels. Under the deal the Libyan coastguard is able to intercept migrant boats at sea and return them to Libya. In 2017 a series of accords were signed between Libya and the EU. In February, several human rights organizations publicly denounced the agreements and urged the EU to rethink its approach.
Aid agencies have raised concerns over grave human rights abuses against refugees in Libya, citing reports of forced labor and torture. This agreement was renewed for another three years in February 2020, so would be due to come to an end early in 2023. It is widely predicted however that the incoming Italian government is likely to renew the agreement in November this year.
In July last year, migrant rights activists staged a protest in Rome in anticipation of a vote to renew Italy's cooperation with Libyan authorities. They demanded Italy stop funding and training Libya's coast guard, due to the high risk of human rights abuses migrants face upon their return to Libya.
Also read: Journalist appeals to European rights court to seek transparency on Libya anti-migrant funds
Activists plan further protests
On Twitter the Refugees in Libya account urged people to protest against the renewal of the Italy-Libya Agreement.
Following Saturday's protest, activists announced further actions in several other Italian cities.
"We will be in the streets with refugees in Libya to ask the Italian Parliament to revoke the Memorandum of Understanding with Libya; immediately stop all financing and collaboration with the militias that animate the so-called Libyan coast guard," activists told the Italian center-left leaning newspaper La Repubblica.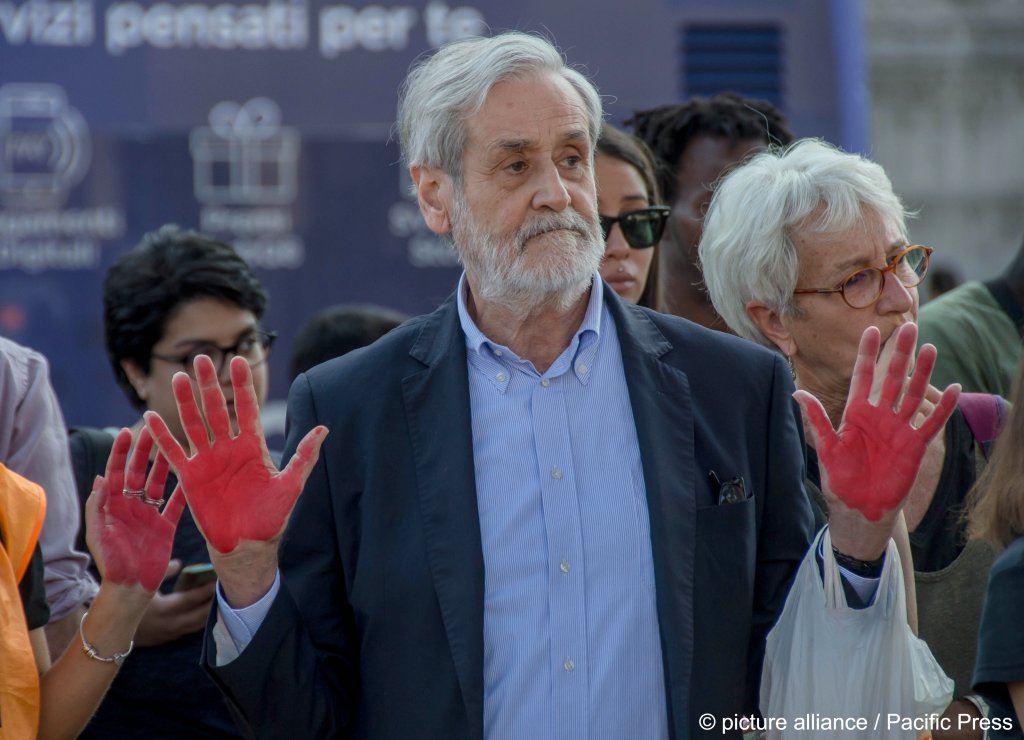 "We ask for the restoration of an Italian mission and European search and rescue in the central Mediterranean; to block trade agreements with Libya [if they] violate human rights," they added. They also called for the facilitation and evacuation of refugees from Libya "through legal and safe channels of entry into Europe."