Germany has introduced a new humanitarian program to help evacuate up to 1,000 people facing persecution in Afghanistan each month. However, some have accused the program of being too elitist and lacklustre.
The head of the German refugee charity Pro-Asyl, Günter Burkhardt, has voiced some strongly worded criticism toward Germany's new admission program to relocate Afghan nationals suffering persecution. Burkhardt said that the program designed to admit 1,000 people seeking protection was falling significantly short.
"That is a frighteningly small number of people when taking into consideration the real pressure of persecution, which all those people who have fought for democracy and human rights (in Afghanistan) still face," he told the Redaktionsnetzwerk Deutschland newspaper publishing network.
Pro-Asyl meanwhile also tweeted that while the admission program provided "a glimmer of hope" for those suffering persecution at the hands of the Taliban, it needed numerous interventions for improvement.
'Protection lottery'
Burkhardt also stressed that the procedure involved in obtaining protection status under the new program was too complicated: He highlighted that to date, those admitted to Germany were mainly chosen on account of the work they had performed in assistance of Germany's military, the Bundeswehr, and of other German organizations.
To date, around 26,000 such Afghan nationals have already been evacuated to Germany, with a total of 38,000 Afghans having been granted permission.
Read more: Taliban blocking Afghan evacuations to Germany: report
However, under the new program, representatives of German civil society groups will be responsible for proposing the names of people trying to flee Afghanistan under the threat of persecution — based mainly on a series of abstract criteria.
The program is designed to welcome people involved with women's rights and human rights, as well as those who might be subject to persecution because of their religion, political views, work careers or sexual orientation.
In Burkhardt's view, this creates a "crazy bureaucratic effort" which could lead to an "ethically highly ambivalent protection lottery."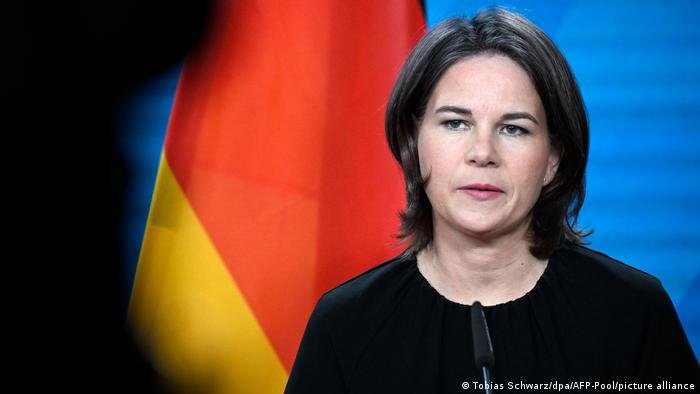 Saving those who 'believed in Afghanistan'
Announcing the introduction of the new program, German Foreign Minister Annalena Baerbock explained that "(m)any people in Afghanistan live in fear of persecution and violence every day — people who believed in a better future for Afghanistan with us, lived it, worked for it." 
"Above all, the Taliban have been robbing women and girls of any perspective and hope since last summer, restricting their rights more and more, brutally attacking anyone and everyone who resists them," she added, underlining the purpose and vision of the government initiative.
"This new humanitarian admission program is therefore aimed particularly at (recognizing) them," the foreign minister added.
Read more: Germany's Afghan refugee program 'extremely questionable,' aid groups warn
Double standard?
Pro-Asyl's Burkhard meanwhile also highlighted that no such ethical or moral requirements were set earlier this year, when millions of people fled from Ukraine after Russia's invasion of the country.
Many organizations have accused the German government of giving a warmer welcome to Ukrainian war refugees than those fleeing Taliban rule in Afghanistan. 
Burkhardt himself stopped just short of accusing the German government of applying double standards.
Pro-Asyl also criticized the fact that the new admission program only applies to Afghan nationals still stuck in Afghanistan, and does not extend to those who have already managed to flee to third countries.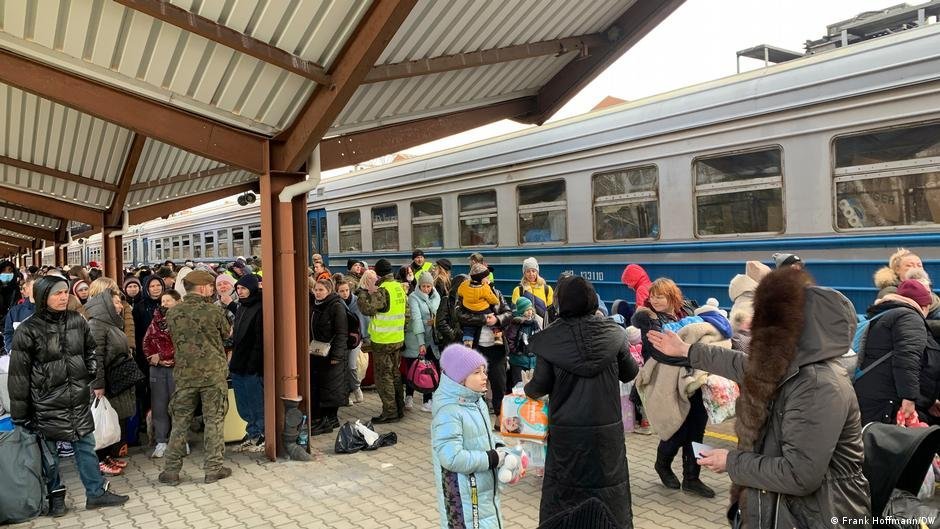 Race against time
The Left Party (Die Linke) spokeswoman on refugee policy, Clara Bünger, also slated the program, saying that providing "1,000 placements per month is a disappointingly low number."
She highlighted that in the 14 months since the Taliban violently took over control in Afghanistan, more than 30 people who had been promised admission to Germany had already died under Taliban rule while waiting to leave the country.
Read more: Germany: Former Chancellor Angela Merkel receives UN refugee rights prize
with KNA, AFP