A group of Tamils seeking asylum on the British-claimed Chagos Islands face being forcibly removed to a third country under Rwanda-style plans drawn up by the UK government.
The British territory of Diego Garcia -- a 27km atoll in the Indian Ocean -- is currently housing 173 Tamil asylum seekers in a fenced encampment within the islands joint US-UK military base. The group, which is seeking asylum on the British-claimed Chagos Islands, have been told they face being moved to a third country under plans drawn up by the UK government.
The conditions on the islands have raised concerns among human rights groups, with limited healthcare and no schooling for the detained minors. The asylum seekers are living in tented accommodation, half of whom have been on the island for over a year now. As the situation grew increasingly desperate, several individuals went on hunger strike earlier this year.
The asylum seekers have been told by UK government lawyers that if they cannot return to Sri Lanka they will instead be moved to an undisclosed country -- in a move which reflects the UK policy of sending asylum seekers arriving in the UK abroad.
The Guardian newspaper reported that ministers are now examining possible deals with "third countries," including Rwanda, which would be willing to accept the refugees.
Since the original group of Sri Lankan Tamils arrived on the island from India on 3 October 2021, four further boats carrying groups of migrants from Sri Lanka have arrived in Diego Garcia. Human rights lawyers at the UK law firm Leigh Day, which is representing 81 members of the group detained on the island, understand that at least two of these boats were escorted into Diego Garcia by personnel from the UK Military of Defence or from the British Indian Ocean Territory (BIOT) after their boats had fallen into distress.
Asylum seekers left at sea at 'grave risk'
The first boat carrying some of the Tamil asylum seekers, including alleged torture victims, arrived on the island in October 2021 when British forces rescued 89 men, women and children that had set sail from India in a vessel that was foundering near the island. This boat was significantly larger than the subsequent vessels, which reportedly were wooden fishing boats. In April and June of this year, two further boats carrying a combined total of 84 asylum seekers, also reached the territory.
A further two boats arrived in August and October. Despite running into difficulties, these unseaworthy fishing boats were later permitted to leave the territory without basic safety equipment, putting passengers, including several young children, at "grave risk," according to lawyers representing the asylum seekers.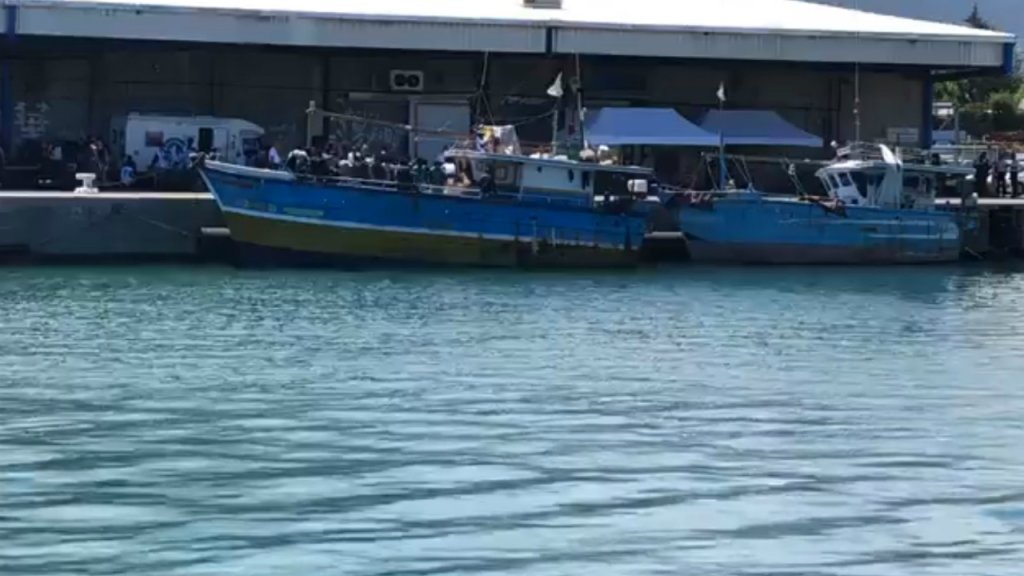 One boat carrying 46 people spent three weeks at sea before reaching the French territory of Réunion, while another carrying 35 people, including an 18-month-old child, was escorted back to Diego Garcia after its engine failed. However, lawyers state that it departed from the island on August 31 with its 46 passengers, after being repaired with the assistance of the BIOT/UK authorities.
After three weeks at sea, the vessel arrived on the French territory of La Reunion, where the majority are expected to remain for six months while their asylum claims are considered. Their arrival and the time they spent on Diego Garcia has been reported widely in the press on the island, which is considered to be a "department" of France - and therefore EU territory.
Leigh Day sent an urgent letter to government lawyers asking for an explanation on the decision to facilitate these journeys to La Reunion, noting that the UK and BIOT authorities appear to be "adopting an approach of Nelsonian blindness" about the true intentions of these vessels, placing their occupants at grave risk and ignoring basic principles of international marine safety to facilitate their departure.
Further boats escorted onto high seas despite risks
On September 30, a second boat left Diego Garcia carrying several migrants. Again, it was reported that the UK and BIOT authorities actively assisted by providing fuel and food and carrying out minor repairs and maintenance work on the boat. This time the boat had 35 people on board, including an 18-month-old baby and a 10-year-old child.
UK government lawyers confirmed that the boat did not have an automatic identification system (AIS) to enable tracking, adding that its current location is unknown. Despite these grave safety concerns, the MoD escorted the boat through BIOT waters onto the high seas.
Speaking to The Guardian, Leigh Day lawyer Tessa Gregory said: "If the UK and BIOT authorities facilitated the departure of vessels on to the open sea without tracking systems and adequate life safety equipment, that is an appalling dereliction of duty that risks life and limb of the adults and children aboard."
On October 5, 2022 after five days at sea, the second boat returned to port at Diego Garcia. The circumstances of the boat's return and what happened during those five days at sea are not known.
Lawyers raise human rights concerns
The human rights lawyers representing the group of Sri Lankan adults and children have written an urgent letter to the UK Government raising serious concerns about the role of the Foreign Commonwealth Development Office and BIOT in facilitating the departure of fishing boats carrying groups of Sri Lankan asylum seekers.
It is now alleged that UK Foreign Office officials together with officials from the British Indian Ocean Territory (BIOT) are facilitating Sri Lankan asylum seekers to leave the island on these same boats, and appear to be encouraging them to take onward treacherous journeys on the high seas.
Leigh Day raised concerns about the legality of the actions of UK and BIOT authorities if facilitating journeys by unseaworthy boats that risk the life and limb of individuals seeking international protection.
Speaking to InfoMigrants, Tom Short, a lawyer at Leigh Day, stated: "BIOT is under a duty under UNCLOS to prevent a vessel from sailing where it does not meet applicable international rules and standards relating to seaworthiness of vessels."
"In addition, the BIOT authorities and police have obligations under s. 17 of the Children Act 1989 (given effect in BIOT under the Courts Ordinance) and powers under s. 46 to ensure that children do not leave on such an unsafe vessel. Despite this, there is now a child at sea in precarious circumstances."
Lawyers at Leigh Day also criticized the conditions on the island; Short explained that these are "so dire" that several individuals had begun a hunger strike earlier this year: "There had been no movement on Diego Garcia for a long period of six months, leaving many asylum seekers desperate," he said.
Adding that "all those who arrived at Diego Garcia on boat one on October 3, 2021 and have not voluntarily returned to Sri Lanka are still going through a process run by BIOT to determine whether they will be returned to Sri Lanka."
1951 refugee convention does not apply on Diego Garcia
The UK is party to the 1951 Refugee Convention, which guarantees the right to apply for asylum for people entering British soil from a country where they face persecution. However, neither the refugee convention nor the European Convention on Human Rights apply to the British claimed territory of Diego Garcia.
In absence of the refugee convention, the UK authorities are subjecting the group of migrants to a newly devised screening process that cannot be appealed, according to Gregory.
She told The Guardian, that the process is meant to determine whether the asylum seekers can be sent back to Sri Lanka without violating the international legal prohibition on returning people to a country where they face persecution. 
The UK Home Office already lost a legal case against Tamil refugees in May, when a UK tribunal found that Tamil people who had engaged in political activities in the UK may still face "a real risk of ill-treatment or harm" if deported to Sri Lanka.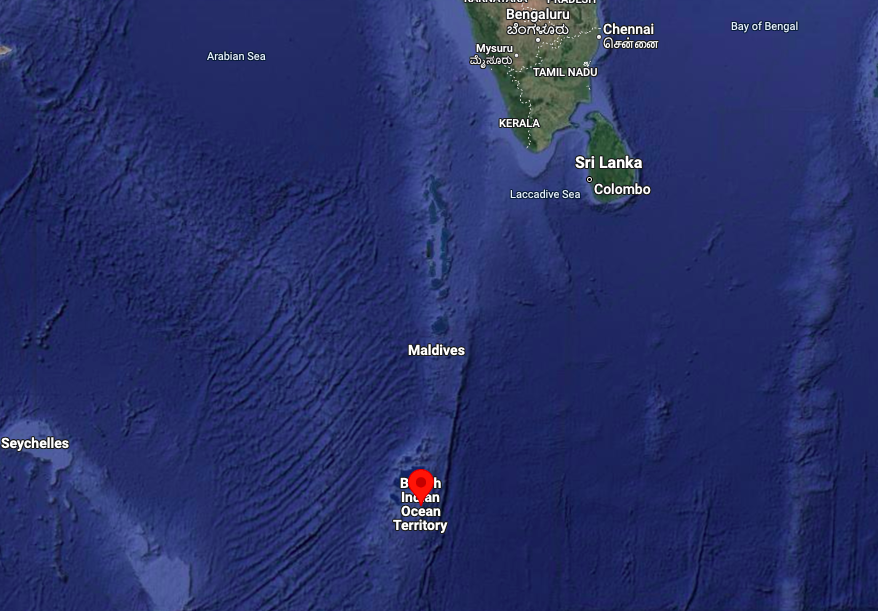 All of the asylum seekers are originally from Sri Lanka, which is currently in the midst of an economic collapse and is facing major political unrest, which has already led to the ousting of the former government in May this year.
Many of the asylum seekers are part of the county's minority Tamil ethnic group, and they say they are fleeing persecution under the current government, which is dominated by ethnic Sinhalese individuals.
UK looks to further outsource asylum processing
The current UK government continues to take a particularly hardline against refugees, recently enacting the Nationality and Borders Act. The new UK legislation denies asylum seekers most their rights if they cross through Europe to enter the country.
In April, former UK prime minister Boris Johnson announced a plan to send hundreds of asylum seekers to Rwanda where their claims would be processed. So far, no one has actually been removed to the east African country due to a series of legal challenges. However, the plan is seen as a blueprint for other migration issues the UK faces.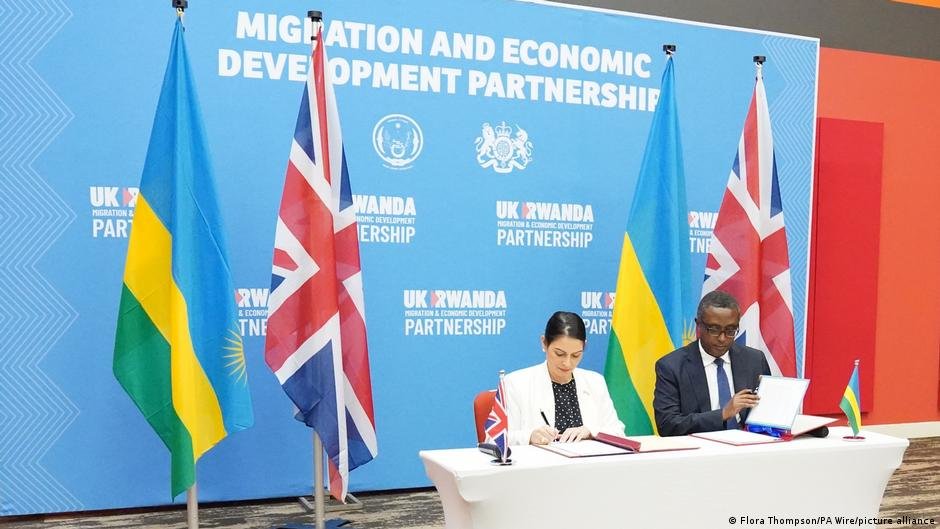 Embattled prime minister Liz Truss has voiced her support for the Rwanda plan, and has vowed to continue the hardline approach to migration and asylum, appointing Suella Braverman as home secretary, who resigned on Wednesday.
Braverman had earlier described watching a flight leaving to take asylum seekers to Rwanda as her "dream" and "obsession." The controversial policy has been met with numerous legal challenges as well as grave criticism by human rights groups, and has been condemned by the UN High Commissioner for Refugees as "catastrophic."
Now the UK government is looking to forcibly remove the group of asylum seekers from Diego Garcia to third country. Currently, the UK only has a deal with Rwanda to send asylum seekers to the East African country for processing.
The Guardian meanwhile reported a UK government spokesperson defending the plan to forcibly remove asylum seekers in Diego Garcia to a third country.
"The British Indian Ocean Territory is not a suitable long-term place of residence for migrants. This change in the law will mean that those illegally present on the territory can be moved to a safe country other than that of their origin or nationality.
"We will continue to prioritize the welfare and safety of migrants on the territory," they told the British newspaper.
Also read: Suicide risk high among asylum seekers in the UK threatened with removal to Rwanda