The Statistical Migration report for 2022 from the research center IDOS, reveals that migrants in Italy produce wealth for the country, while they keep getting poorer and remain excluded from social services.
Migrants in Italy work in conditions that keep getting worse. According to the latest Statistical Migration report, many migrants are over-skilled in terms of their education and underemployed, although they contribute significantly to the Italy's economy, offering a positive balance of €1.3 billion to Italy's state coffers.
Yet, the report noted migrants remain largely excluded from social services, although their poverty rate is four times higher than that of Italian citizens. These are just some of the preview data available in this year's Statistical Migration, published by the IDOS research center. The full report will be published on October 27.
Migrant workers and skills
According to the report, the numbers of migrant workers with a job in Italy has increased by 2.4% since the last report in 2021.
However, many migrant workers complained of being employed for fewer hours than they had really hoped for and in conditions which often failed to recognize the skills and professional qualifications they already hold.
At least 63.8% of migrants are employed in jobs which require no training. In fact, the report found that the rate of those who are overeducated for the job they are doing stands at 32.8%- reaching 42.5% for women - against the 25% rate for Italians working in the same conditions.
Migrant contributions
Despite all these factors, migrants continue to substantially contribute to the Italian economy. On the one hand, by living and working in Italy, migrants pay taxes and are consumers. In 2020, their fiscal contribution in the form of their income tax (Irpef) was valued at €5.3 billion. They were also registered as having contributed €4.3 billion in VAT (Value Added Tax), €1.4 billion in municipal property taxes (Tasi) and waste disposal tax (Tari).
In addition, they contributed €2.2 billion in excise duties on oil and tobacco, €145 million in bureaucratic procedures to acquire Italian citizenship and to receive or renew their residency permit. Furthermore, they pay €15.6 billion in social security contributions, thereby helping the Italian pension system.
This means that the net economic gain between the economic outputs (€28.9 billion) and revenues (€30.2 billion) tied to migration is once again positive, equal to approximately €1.3 billion for the Italian coffers.
Foreigners in Italy are becoming increasingly entrepreneurial. There are now over 600,000 migrant businesess registered in Italy and those companies or small enterprises account for about one tenth of total activity. The numbers of these businesses has also increased slightly since 2020, with an increase of 1.8%.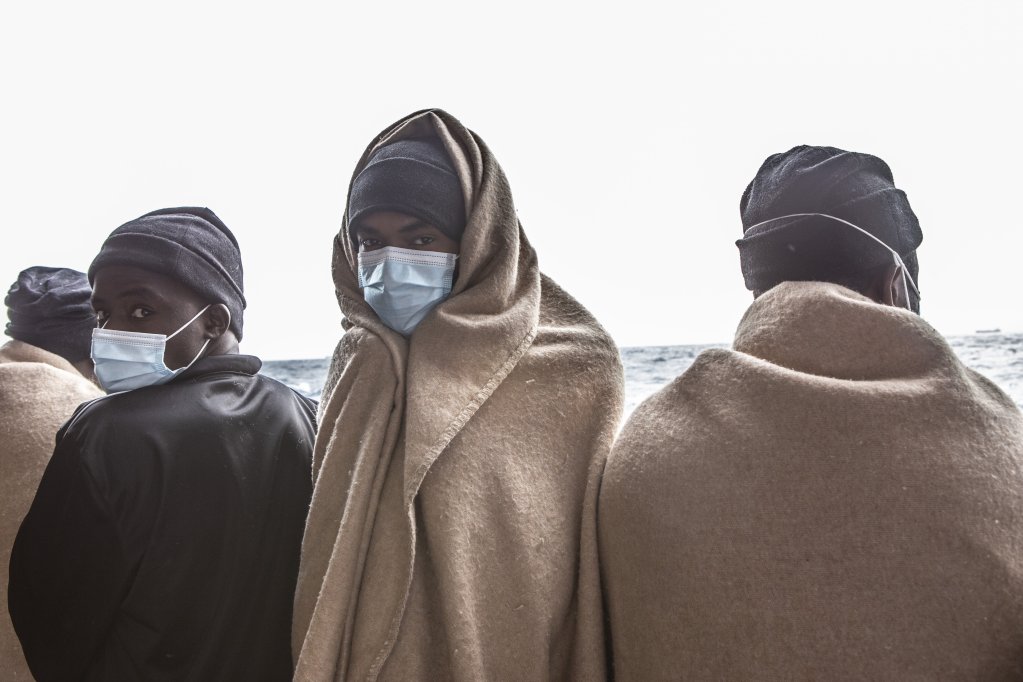 Migrant poverty
Although migrants contribute in an essential way to the overall wealth of the country, they are increasingly more excluded from it, notes the report. In 2021, migrants living in absolute poverty in Italy had increased to over 1.6 million (a 100,000 increase compared to 2020), meaning 32.4% of all migrants who reside in Italy. The poverty rate for migrants is four times higher than that for Italians.
The percentage of families who are unable to meet their basic needs is 26.3% for mixed marriages (meaning one where one of the two persons is a foreigner) and it goes up to 30.6% for couples in which both are foreigners: five times higher than that for Italian families (5.7%).
Even relative poverty, tied to purchasing power and therefore to social inequality, hits migrants harder than Italians. In 2021, a total of 2.9 million families (11.1% of the total) were described as living in poverty. But for families of Italian origin, the increase of those falling into poverty was less than 1%, whereas for families where at least one partner came from abroad, the rise of those living in poverty was 4%, and for migrant families, the increase between 2020 and 2022 was just under 7%.
Excluded
The report also notes that for those families living in conditions of poverty, migrant families had even less access to things like social services (soup kitchens, transport, popular housing, unemployment benefits etc.) than Italian families.
Migrants, said the report, were often excluded from these services because of a failure to meet the sometimes illegitimate and arbitrary prerequisites introduced by municipalities and institutions, such as the possession of long-term residency permit or a residency of at least ten years.
It is because of conditions like these, that the percentage of people benefiting from the so-called "citizenship income" a social welfare payment has remained at 12%. The payment is one of Italy's main weapons to fight poverty.
The report also noted that many migrants tended to work in specific occupational sectors and it was difficult for them to access the whole economy. Female migrants tend to be employed in housework and looking after the sick, 38.2%, while men work in industry and construction work, 42.4%. Both sexes tended to work in conditions of extreme insecurity.