There has been an increase in the interceptions of undocumented migrants at the Slovakian border, after patrols were intensified due to the reinstatement of border controls by the Czech Republic and Austria in the Schengen area.
The Slovak Ministry of the Interior has provided data revealing that about 435 undocumented migrants were intercepted and two smugglers were detained in Slovakia between October 10 and October 18, during border police patrols.
The data also shows that from September 29, 2022, until October 17, about 1,615 undocumented migrants were intercepted in Slovakia, Meanwhile, a total of 26 suspected smugglers were detained.
In a written statement the Ministry noted that on October 17, 2022 border control services carried out "another so-called Dublin return of five citizens from Morocco and Egypt to the Republic of Bulgaria in cooperation with the Aviation Department of the Ministry of the Interior of the Slovak Republic." 
The online portal Schengen Visa reported that earlier this year, in August, a group of asylum seekers were detained in Slovakia after the group had already applied for asylum in Bulgaria. They have since been retuned to Bulgaria which is currently processing their asylum claims.
In addition, the Ministry has actively responded to the increase in undocumented migrants who are entering EU-states through the so-called Balkan route, by deploying further border police.
Reinstatement of border controls in Schengen Zone
Czechia reintroduced temporary border checks on September 29, at 27 border crossings with Slovakia. Initially these border controls between the two countries, which belong to Europe's Schengen zone, were meant to last for a minimum of 10 days. Almost a month later these are still in place.
Under the policy, people will be banned from crossing the border at any other place along the 251-kilometer (155-mile) border, with exceptions for farmers, foresters and fishermen working at the border areas. With an increase in border controls on both sides of the border, the interception of undocumented migration has become more prevalent.
Both Slovakia and Czechia have a high rate of transit migration, with most migrants heading to other EU states and the United Kingdom. The Schengen Agreement, promotes free movement between member countries, without border checks. However, countries have been reinstating "temporary" controls along their borders in response to stemming movement during the COVID-19 pandemic, as well as to prevent migration.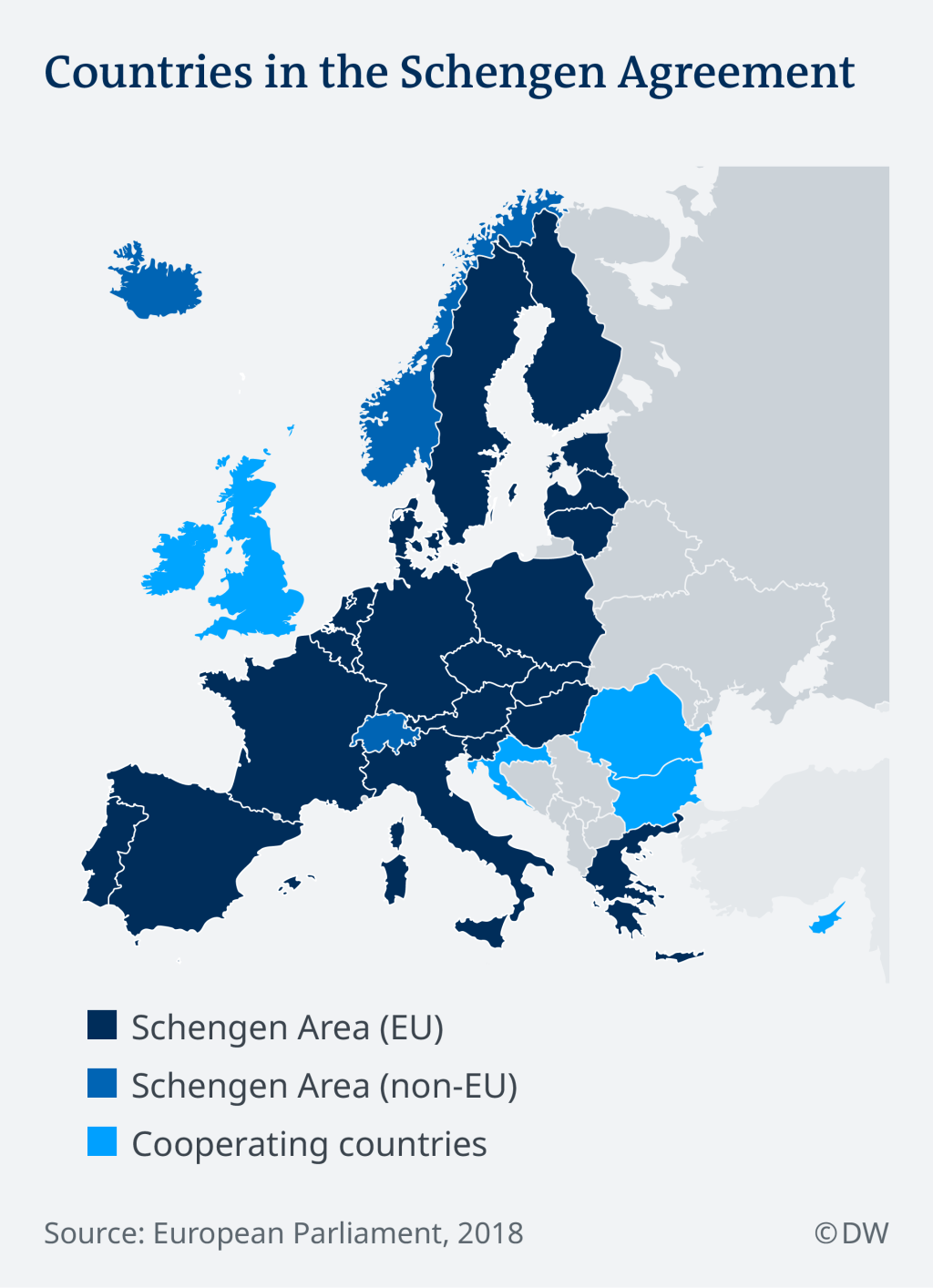 Balkan states continue hardline stance on non-European asylum seekers
Other states including Austria, Hungary and Slovenia have also reported an increase in interceptions of asylum seekers being intercepted at their borders. Slovakia which borders Austria, Czechia, Hungary, Poland and Ukraine, has also introduced joint mixed patrols with Hungary.
Slovakia, which along with Czechia and Poland have been a major destination for refugees fleeing the war in Ukraine, has taken an increasingly hard line towards people fleeing violence from outside of Europe.
According to the Ministry's figures, there has been a total increase in undocumented migration of 115% from the previous year. At the same time, police data show that the largest number of undocumented migrants came from Afghanistan, with a total of 2,691 people.
Germany calls on Western Balkan states to curb migration
On Thursday, Germany hosted a meeting between various EU member states and representatives from Western Balkan states, in which Germany urged those states to try and curb migration coming towards the EU and Schengen zone.
Germany's Interior Minister, Nancy Faeser, said at a press conference reported by the news agency Associated Press, that "we also [need to] take decisive action against irregular migration ... our declared goal is to reduce the rising irregular migration via the western Balkans route."
The Western Balkan states, including Albania, Bosnia and Herzegovina, Serbia, Montenegro and North Macedonia, all hope one day to join the EU. The bloc is now trying to coordinate their visa policy so it is more difficult for migrants to fly into these states on legitimate visas and then make the onward land journey towards the EU without the correct papers.
Also read: Border checks by Czech Republic and Austria, over 100 migrants intercepted
With AP