Vessels operated by private aid organizations have taken aboard dozens of migrants trying to reach Europe via the Mediterranean by boat, in a string of rescue operations at the weekend. Meanwhile, over 800 migrants were intercepted off the coast of Tunisia, as good weather saw a rise in departures.
A group of 45 people was brought safely aboard the German ship Humanity 1, after they were rescued from an overcrowded wooden boat in distress in the central Mediterranean, the Berlin-based group SOS Humanity, which operates Humanity 1, announced on Sunday (October 23).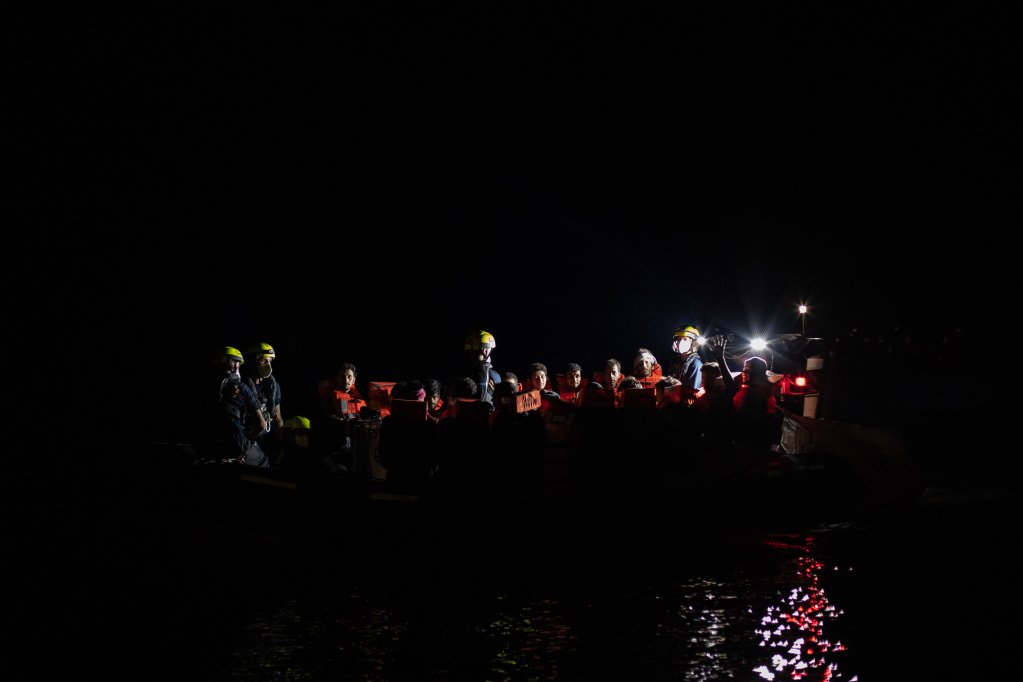 The crew of the Humanity 1 said it had been alerted to the boat's position in the Maltese search and rescue zone by two fishing boats and an aircraft operated by fellow German rescue organization Sea-Watch on Saturday (October 22) in the evening.
Mirka Schäfer, advocacy officer at SOS Humanity, told InfoMigrants that during the last rescue mission operated by the Humanity 1, the crew eventually took 414 people on board. Schäfer said they had reiterated the request to disembark the migrants on board in a place of safety 18 times and had to wait for 12 days before finally being assigned Taranto, Italy in which to disembark the survivors. "At this stage, the medical condition on board had become critical with food and water supplies also running short. Some of the 414 survivors had to endure 17 days at sea onboard Humanity 1 before finally being able to reach a safe port."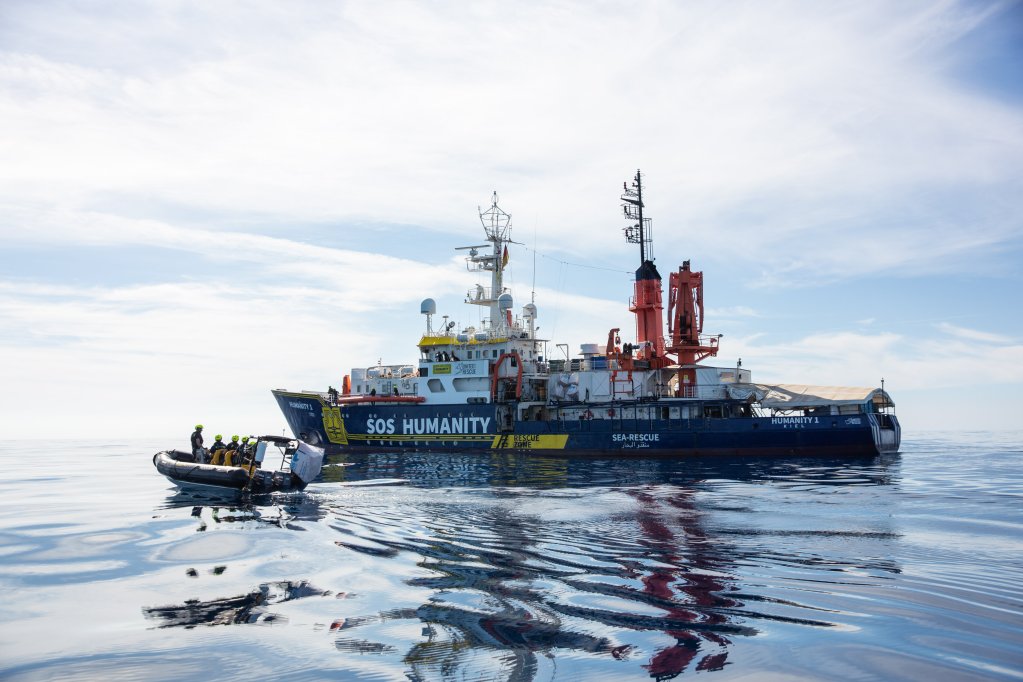 After disembarkation, the passengers rescued go through the registration process with the responsible authorities on land. According to maritime law, a rescue operation ends with the prompt disembarkation in a place of safety.
However, Schäfer notes that "time and again, rescue ships with survivors on board must hold out at sea for days or even weeks because European states are avoiding and shifting their responsibilities. SOS Humanity calls on European states to end this inhumane policy and assign ships with rescued persons on board a place of safety in a nearby EU coastal state upon request without any delay."
Maltese authorities fail to share crucial infomation
When the crew of the Humanity 1 reached the migrant boat, the NGO said the migrant boat had run out of fuel and was not carrying any life jackets, according to SOS Humanity on Twitter.
In a separate operation early Saturday, another humanitarian rescue ship, the Ocean Viking, operated by SOS Mediterranée, saved about 39 migrants, including three children, most of them from Syria, also in international waters off Malta.
The crew added that they now had 73 migrants on board. Private rescue organizations often complain about not receiving a response, or a quick enough response, from the coordinating search and rescue authorities in the Mediterranean where they are operating.
Schäfer at SOS Humanity told InfoMigrants that during this latest search and rescue operation, the captain of the Humanity 1 kept the responsible rescue coordination centers informed at all times. "However, we did not receive any information on the boat in distress from the authorities. The responsible Maltese rescue coordination centre did coordinate a governmental ship and a merchant vessel on scene but did not coordinate Humanity 1 as a well-equipped rescue ship."
She added: "This has also been the case during our last search and rescue operations in September 2022."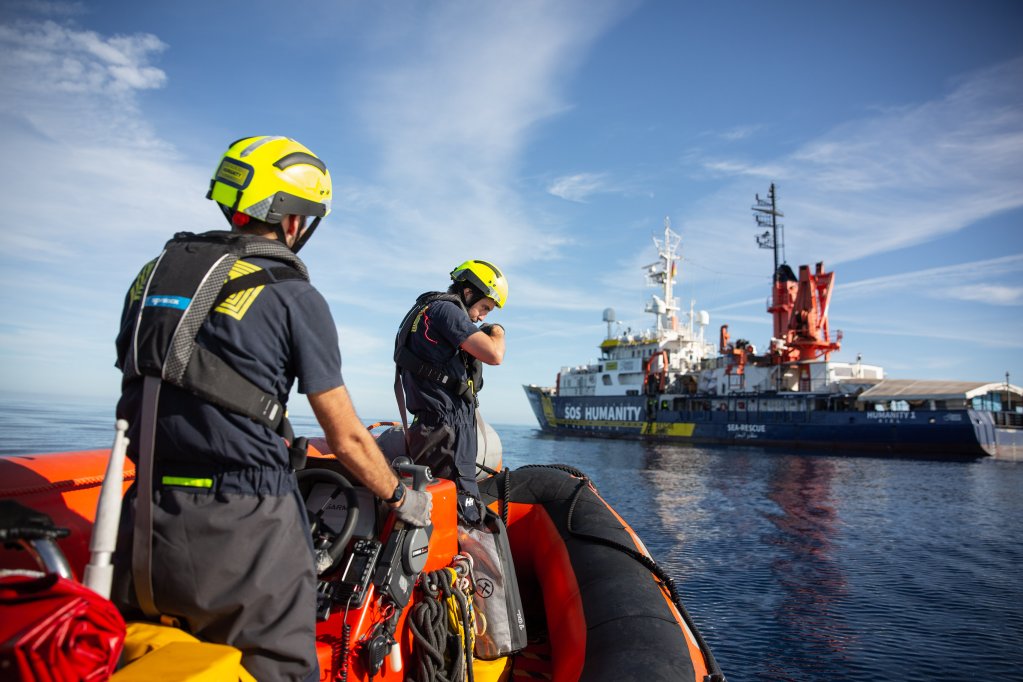 SOS Humanity wrote on Twitter that although the Maltese Rescue Coordination Center coordinated a US government ship and a commercial vessel to secure the boat on site, until all 45 people, were aboard the Humanity 1, the crew of the rescue boat received neither information nor coordination from the Maltese authorities "despite requests."
Schäfer, who was onboard Humanity 1 as a Human Rights Observer in September 2022 explained that this kind of lack of coordination "puts human lives at risk when rescue coordination centers do not inform non-governmental ships about distress cases."
"The fact that they refuse to coordinate rescues including NGO ships is inhumane. Without the joint efforts of civilian actors we would have even more deaths at sea. The European Union must end this policy of state neglect of human lives immediately," she added.
Spike in departures due to good weather
Private organizations regularly rescue migrants trying to reach Europe by boat in the Mediterranean. Many set off from war-torn Libya or the coast of Tunisia.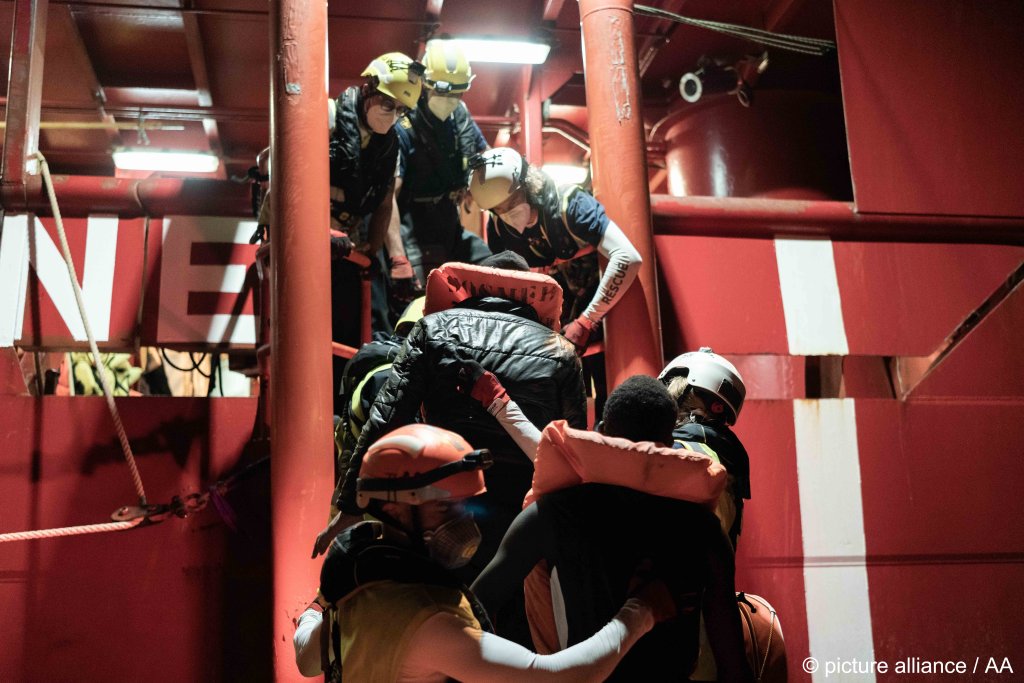 This week saw a major rise in departures thanks to good weather, which also led to a greater number of arrests. Some 1,300 suspected smugglers were arrested in recent days, according to the authorities, as well as 48 people linked to illegal border crossing operations. Several boats reported to have departed Tunisia recently had whole families and children on board.
A rise in boats intercepted of Tunisian coast
In fact, more than 800 migrants, including dozens of Tunisians, were intercepted during the night on (October 20) while trying to reach Europe, via the Italian coast, from the Tunisian coast, the Tunisian National Guard said on Friday (October 21).
"A total of 813 migrants, including 473 from sub-Saharan Africa, were intercepted off the coast of Tunisia "during 37 different operations" in the north, center and south [of the country], the national guard said on its Facebook page.
Both Tunisians and sub-Saharans are fleeing a worsening economic situation. Many state they can see no future in Tunisia because of the uncertain socio-political context. According to figures from the European agency Frontex, more than 42,500 migrants took the Mediterranean route between January and July this year, an increase of 44% compared to the same period last year. 
According to the Italian government's figures, last updated on October 24, 78,440 migrants have reached the Italian coasts by sea since the beginning of the year. The second largest national group in terms of arrivals is those from Tunisia, (16,130) closely behind Egyptian nationals (16,275). Citizens of Bangladesh who have arrived in Italy in 2022 to date account for just over 11,000 arrivals.
With AP and DPA.