A two-week-old baby girl was reported missing after a migrant boat capsized. In several operations, by both NGO rescue ships and Italian military vessels, over 300 people were rescued in the Mediterranean this weekend.
Rescue crews have been searching the waters near a southern Italian island for a two-week-old baby girl. She was reported missing after a migrant boat capsized on Sunday (October 23).
According to the Italian authorities, the boat, which had departed from Sfax, Tunisia, overturned a day earlier near the uninhabited islet of Lampione, part of the archipelago which includes Lampedusa, a tourist island where many rescued migrants are sheltered.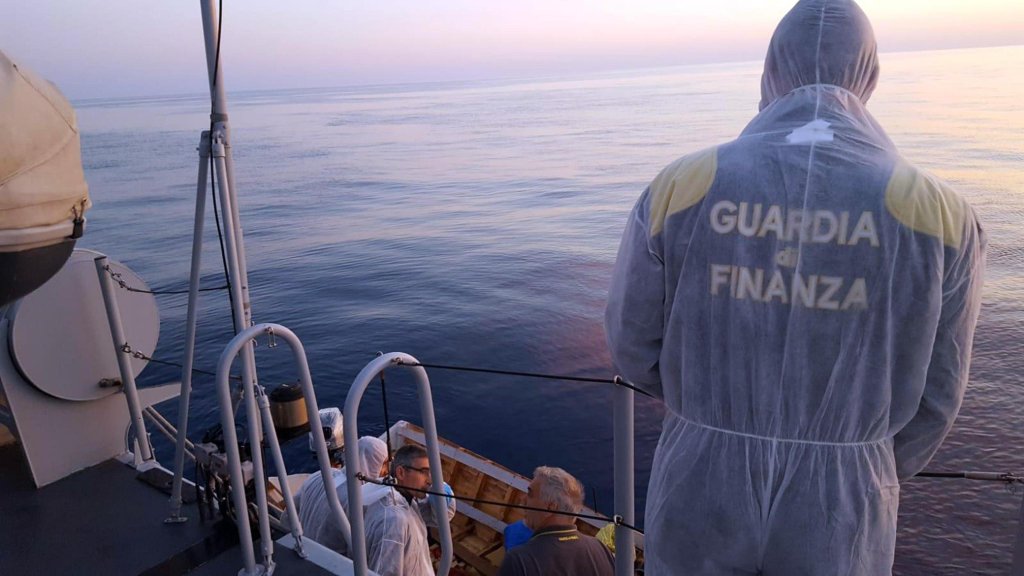 The six-meter boat is reported to have capsized near the islet of Lampione as the Lampedusa Guardia di Finanza (Italy's Financial and border Police) patrol boat G 128 approached and was preparing to conduct a new rescue attempt.
Seventy-two migrants, who ended up in the water, were rescued. However, once on board, a couple reported that their two-week-old daughter, who was traveling with them, had disappeared in the water. The search for the newborn is ongoing.
Italy's new interior minister, Matteo Piantedosi, told Italian daily newspaper Il Messaggero that Italian border police rescued the capsized boat's other passengers.
Multiple rescue efforts throughout weekend
The rescue was one of several carried out by Italian military vessels and private charity boats off Lampedusa and off Italy's southern mainland in recent days.
Hundreds of rescued people are now being temporarily sheltered in a chronically overcrowded migrant reception center on Lampedusa.
According to the Italian regional newspaper La Sicilia, another boat also capsized off the coast of Lampedusa at the weekend. On board this boat, reported the newspaper, were 29 migrants. 22 men, three women and a minor were saved by the Guardia di Finanza, but four people have been reported missing, three men and one woman. Searches for those missing are ongoing.
Also read: New rescue ship set to join Mediterranean fleet in November
Four missing and two children die in boat fire tragedy
Yet another tragedy off the coast of Lampedusa resulted in the deaths of two young children aged just ten months old and one year, after a boat carrying about 30 migrants caught fire before sinking 24 miles off the coast on Friday (October 21). This boat too is reported to have left Tunisia a few days earlier.
According to the Italian daily newspaper La Repubblica, Italian prosecutors are looking into the causes of the fire, which was first spotted by a nearby Tunisian fishing boat who raised the alarm. The military immediately launched a search and rescued operation, bringing passengers onboard. Five other passengers needed urgent treatment for burns, and have been flown to the burns unit in Palermo on the Sicilian mainland.
The migrants mainly came from Sub-Saharan Africa, Cameroon, Ivory Coast, Guinea, Senegal, Mali and Gambia.
Also read: Unaccompanied 4-year-old girl reaches Lampedusa
300 migrants disembark in Italian port of Taranto
On Saturday, nearly 300 migrants disembarked in the southern Italian port of Taranto after the crew of the Geo Barents, a humanitarian vessel operated by Doctors Without Borders, was able to bring them on board in five different operations.
About half of the 293 rescued passengers on the Geo Barents were unaccompanied minors, according to the operators of the mission.
Doctors Without Borders said on Twitter that the men, women and children faced "harrowing journeys, abuse, and detention in Libya" before they set out to cross the Mediterranean Sea. They were rescued in international waters off Libya and Malta, it said.
Most of the migrants were from Gambia, Egypt and Libya, according to the NGO ship's crew.
Italian authorities assigned the Geo Barents the port in Taranto in the southeast 'heel' of the country nine days after the initial rescue.
"The time needed before obtaining a port for disembarking is still too long. It should be assigned immediately after the rescue operation," said Riccardo Gatti of Doctors Without Borders, who was aboard the ship.
Migrants fear for future under Italy's new far-right government
Italy's new prime minister, far-right leader Giorgia Meloni, campaigned on a pledge to crack down on the migration route, advocating for a naval blockade of the southern Mediterranean rim.
"We must continue to reaffirm the need to have migratory flows entrusted to the states and to their ability to manage this phenomenon, and not to the action of traffickers and neither to that of spontaneous (action) even if it's humanitarian,'' her new Interior Minister Piantedosi told Il Messaggero.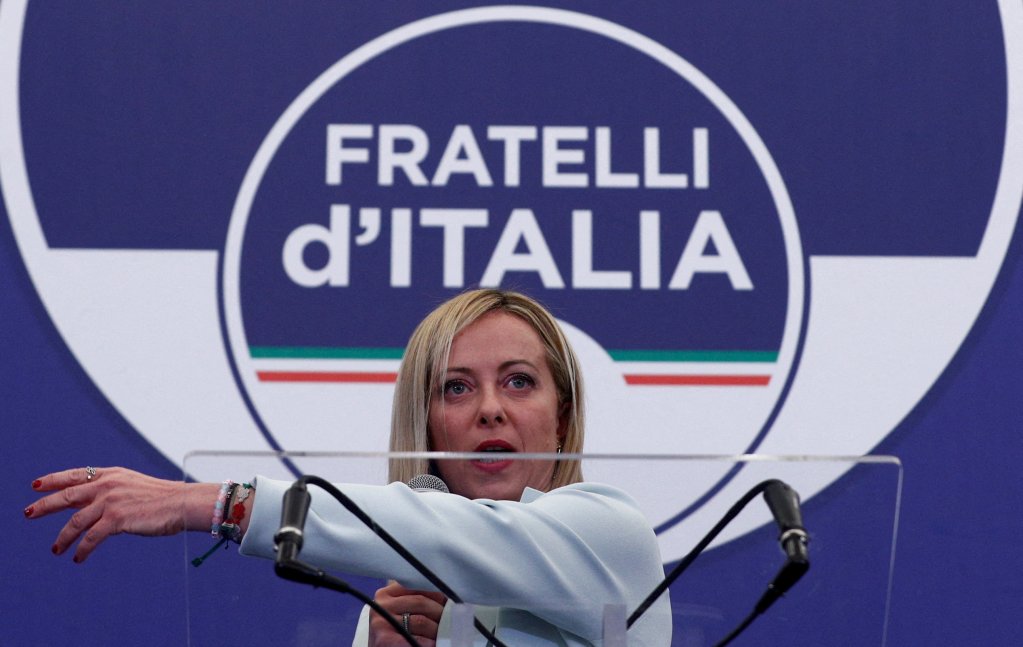 A key partner in Meloni's day-old coalition government is Matteo Salvini. As Italy's interior minister a few years ago, Salvini tried to stop rescue boats from disembarking migrants in Italian ports, and was prosecuted for his efforts.
At the weekend, Piantedosi said he planned to discuss migrant issues on Sunday with his French counterpart and with French President Emmanuel Macron, who was attending a pro-peace conference in Rome.
With AP