This year, Romania became very attractive to Bangladeshi workers, after quotas for foreign workers were doubled. Although many arrive on legal visas with work permits, the reality on arrival often turns out not to be as promised; prompting many to start an undocumented journey towards western Europe and the salaries they had hoped to obtain.
"We knew that Romania is a European country. The monthly salary was advertised as $650, which is pretty good, accommodation is free and we were told that we would be provided with one apartment for every three to four people. The workday would last eight hours and overtime would be paid for any additional hours. We thought, as a country in Europe, Romania will guarantee workers' rights. We agreed to join," explains Ahmed*, a Bangladeshi migrant currently working in Romania, to InfoMigrants.
According to data obtained from the Bangladeshi embassy in Romania, Ahmed is one of at least 7,000 workers who arrived for jobs like these in Romania since January this year.
In 2022, the Romanian government doubled the quotas for migrant workers, from 50,000 in 2021 to 100,000 in 2022. That change quickly propelled this EU member state into being one of the favored destinations for the hundreds of thousands of Bangladeshi migrant workers hoping to find more money and a better life abroad.
For the most part, the recruitment process appears to follow the rules, but nevertheless, some Bangladeshi workers have begun complaining that on arrival in Romania, the promises made by the recruitment agencies are not always being fulfilled. A number of Bangladeshi migrants, working in different cities in Romania spoke to InfoMigrants about what they found on arrival in Europe.
Also read: Why many Bangladeshi migrants get arrested in Romania
Recruitment promises
They told InfoMigrants that although they had arrived with all the correct papers, they were being forced to travel on undocumented from Romania in the hope of finding the kinds of positions they had initially been promised. That is why several thousand Bangladeshi migrant workers are now swelling the numbers along the Balkan route in the hope of entering the Schengen zone without papers.
Bangladeshi recruitment agencies collect applications on behalf of Romanian companies for various jobs including plumbers, electricians, welders, carpenters. These government-approved firms recruit workers by advertising in the national media, leaving interested workers in no doubt about their legitimacy.
One such agency gave Ahmed* a work permit and a visa to work as an electrician in Romania. He told InfoMigrants that he had visited the website of the Bureau of Manpower Employment and Training (BMET) of Bangladesh to verify the authenticity and confirmed the legitimacy of his recruiting agent- Asia Continental Group (bd).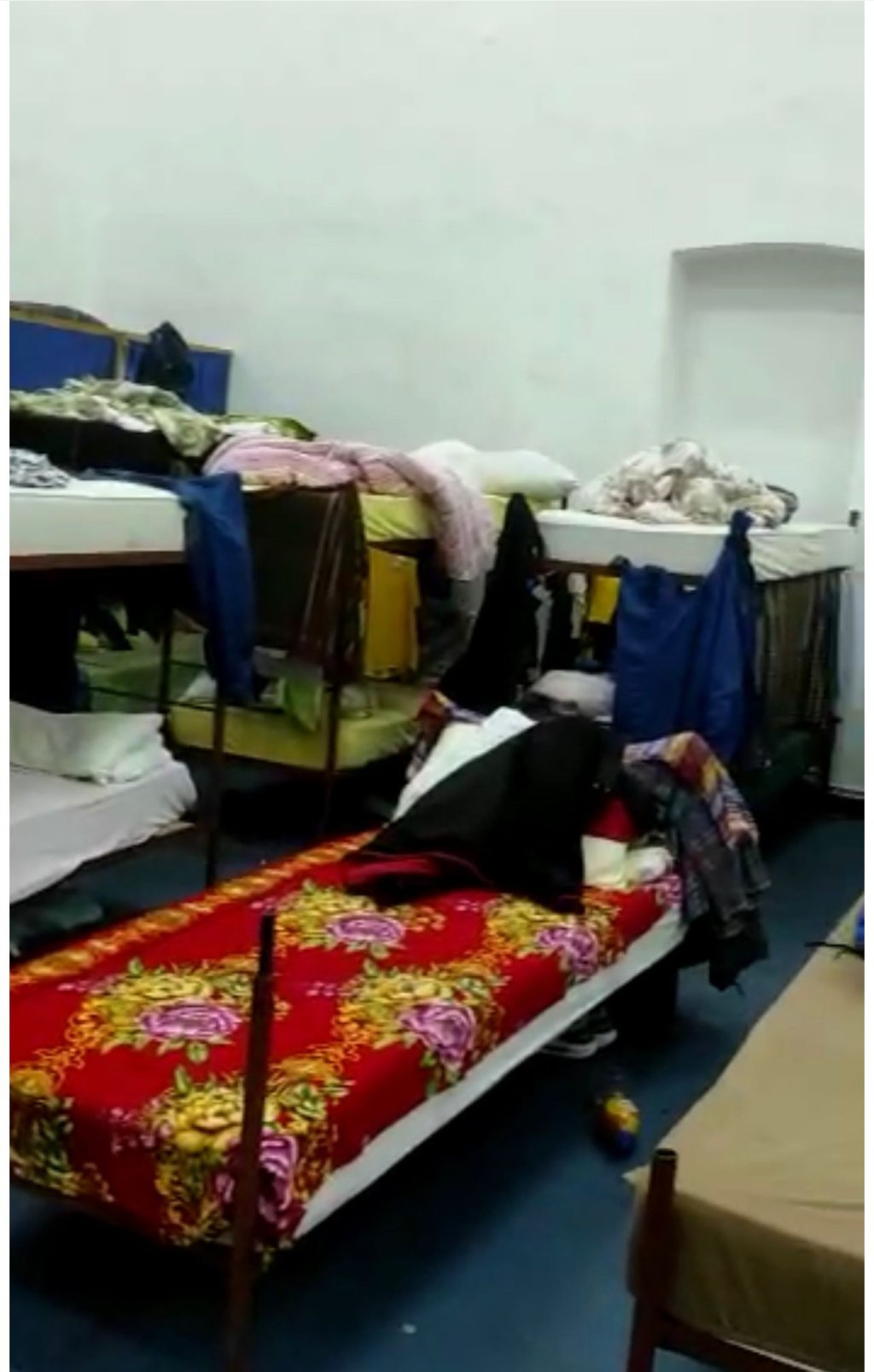 Costs to pay
After contacting the agency and submitting passports and police clearances, the potential recruits were informed that they would be interviewed by delegates from a Romanian construction company.
A service charge of BDT 100,000 (€1,000) was initially taken from them. The recruitment agency told them that they have to pay the government fixed costs but no more.
The Bangladeshi Ministry of Expatriate Welfare issued a notification on April 18 allowing Asia Continental to send 200 workers to Romania. Among other terms and conditions, the agency was obliged to take a maximum of BDT 440,000 from the workers as immigration expenses, subject to confirmation of visas and flight tickets.
But Ahmed said, in fact, after getting the visa and air ticket, a total of BDT 700,000 (€ 7,000) was demanded from them. The agency also asked them to take loans from the Expatriate Welfare Bank if necessary. "I borrowed money from my relatives," Ahmed said. "I thought, once I started getting my salary, I could start repaying the debt."
Romanian company 'sells workers'
On arrival, Ahmed and 73 other Bangladeshi workers were taken to Sibiu, a central Romanian city about 300 kilometers from the capital Bucharest. Migrants accuse the Romanian construction compoany of selling them to other companies.
Ahmed claims he was sold to an Italian-owned company after a few days. Instead of being appointed as an electrician, he was given the job of washing cars and clearing gardens. Ahmed said, "One day they told us to clean the toilet. We protested and told them that there are cleaners whose job it is to do that kind of task. But later we had found out they had already told the cleaners to stop coming to work."
For the first month, Ahmed and his fellow recruits carried out the tasks asked of them, but then, Ahmed said, "after almost one month of working, we learnt that everyone else in the company was getting paid, but not us." Ahmed said they complained to their supervisors and were told "you are not our workers. We will not pay you. The company that brought you to Romania will pay. They sold you to us, now you are our servants and you will do whatever we ask you to.'"
When the workers contacted the Romanian construction company that had recruited them, the officials allegedly mentioned that the accommodation and food provided to the workers was not in fact for free but was being deducted from the salaries they had been promised.
Also read: Britain recruits migrant workers from new countries to pick fruit harvest
Promises don't match realities
According to the rules set by the Expatriate Welfare Ministry of Bangladesh, which is the body responsible for sending workers abroad, companies employing migrant workers should not be allowed to violate the terms of the contracts agreed upon prior to departure.
The ministry also stipulates that "authorized workers must receive employment in the respective companies stipulated on the contract, and every worker should be given the promised salary, accommodation and other facilities."
But Ahmed is not the only migrant worker who appears to have suffered a breach of these contracts in Romania. Another Bangladeshi, Jahangir*, lives in Olt, a city 150 kilometers from Bucharest. He also holds a work permit as an electrician. But Jahangir told InfoMigrants that the company that employed him, like Ahmed, allegedly sold him to another company immediately after his arrival.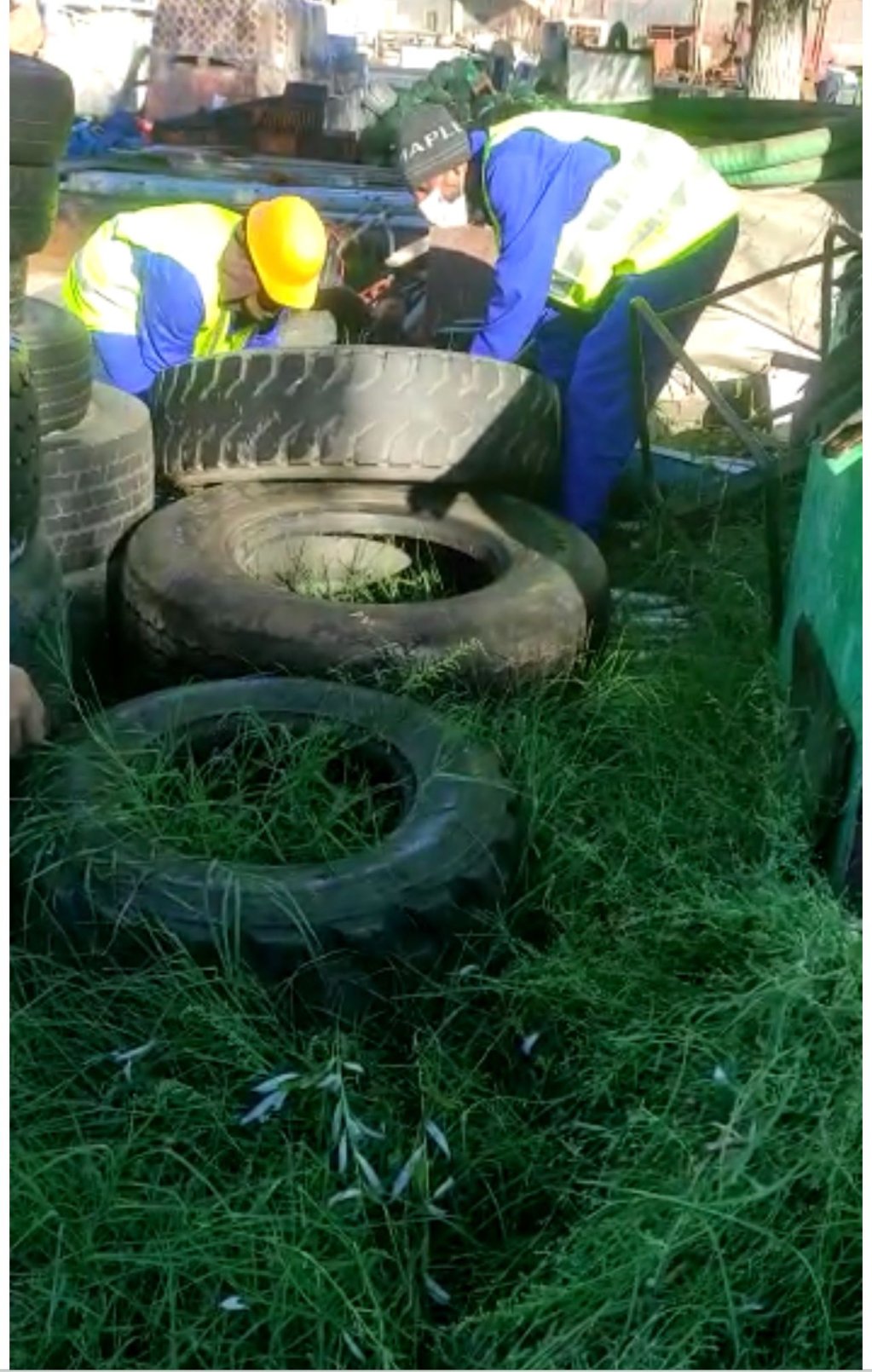 'Inhumane conditions'
Jahangir told InfoMigrants that he felt the conditions in which he was being asked to live and work were "inhumane."
"Instead of eight hours, we are forced to work for 12-13 hours. The accommodation provided by the company has just one washroom for 14 people. It is impossible for us to get to work on time if everyone wakes up [and wants to wash] in parallel. There is no kitchen, we can't cook. And we received no salary for the first month.''
Several other migrants have sent video evidence to InfoMigrants, purporting to show the kinds of severe work and housing conditions they are experiencing. Because of fears of retribution, they requested that InfoMigrants do not publish them.
However, one video shows scores of workers housed on an abandoned basketball court. In the video, some workers are also heard expressing their resentment against the Bangladeshi recruitment agencies.
All the migrant workers have said they have been asked to spend thousands of euros to obtain their permits and visas, but most of them are still waiting to get a Temporary Residence Permit (TRC)** in Romania. They fear that if they speak up about what is happening with the Romanian companies and file complaints with the police, their contracts might get cancelled, thus rendering their status illegal.
The BD agency refuses complaints
Infomigrants contacted one of the Bangladeshi recruitment agencies, Asia Continental Group with regards to the complaints. Abdus Salam, the manager of the organization, responded that there is no basis for these complaints.
Many Bangladeshi agencies are sending workers to different European countries including Romania, he said. Salam claimed that his company Asia Continental is doing this job better than others, and rumors are being spread by the other companies out of animosity.
He added that his organization did not take any additional money other than the government-fixed amount. But he said he didn't have anything to do with what workers might be asked to give to sub-contractors.
Salam conceded that they have also received complaints about the work conditions in Romania. He said the Romanian company in question has already been contacted and, where necessary, he confirmed his agency is ready to help migrant workers with legal assistance.
The Romanian construction company didn't reply to queries from InfoMigrants about the allegations. InfoMigrants has not been able to independently verify any of the claims or allegations.
Embassy is 'helpless'
But it seems the workers are stuck between a rock and a hard place. They told InfoMigrants they are too frightened to file complaints with the Bangladeshi embassy in Bucharest about the recruitment agencies.
Bangladeshi Ambassador to Romania, Daud Ali, told InfoMigrants that they are aware of such allegations, but could do nothing as the workers never file any complains officially. He said, "Many of them [workers] tell us, 'We have been cheated, give us work'. But when we ask them to name the culprits, they say, 'If I tell, I will be in danger. I can't tell.' We have tried to find a resolution, but till now not a single worker has wanted to go on record and name names."
The ambassador said, "There are probably around 1,600 registered agencies in Bangladesh. All of them are not bad. If we don't get exact information, who will we take action against? About whom should I write to the government saying 'this or that registered agent has cheated somebody'?"
According to the conditions set by the Bangladeshi government, the recruitment agencies are obliged to submit a report to the Expatriate Welfare Ministry, BMET and the Bangladeshi Embassy after each group of migrant workers reaches Romania. ​​ However, Ambassador Ali said that none of the agencies involved has been upholding this condition.
*Not their real name, a pseudonym is used to protect their identity
**Initially, all migrant workers get a three-month Romanian visa and work permit. To stay in Romania, they then have to apply through the company for a temporary residence permit - TRC before the three-month visa expires. But many are forced to choose another way, as they do not get the TRC in time. What happens next, will be described in part two of this report.