Several migrants were found having suffered physical abuse on the Greek Island of Lesbos last week. The Doctors Without Borders (MSF) charity says that it is the latest reported attack on would-be refugees trying to reach the EU.
According to Doctors Without Borders (MSF), the incident took place on the Greek island of Lesbos. Three migrants were found handcuffed, while four were reported to have been seriously hurt, the medical charity said in a press release on Tuesday, October 25.
MSF said one of its emergency teams on the ground had received "an official alert" last week Thursday (October 20), saying that a group of migrants were "in need of urgent medical care." They had reportedly arrived on Lesbos earlier in the day.
"We found 22 people. … Three people were handcuffed very tightly with plastic wires. Four others were injured. Based on their reports, the injuries were due to violence," MSF project coordinator in Lesbos Teo Di Piazza told the Agence France Presse (AFP) news agency.
He added that there were women, children and men in the group, who were all screaming and crying at the time, having suffered violence and abuse.
Tricked by attackers
Di Piazza went on to describe how the group said they had been approached upon arrival on Lesbos by several people who claimed they were doctors. However, once they made contact, the individuals, "reportedly started to beat them and handcuff them," he explained.
The assailants then ran away when they realized that the MSF team was coming to help the group of migrants.
MSF said that after examining the migrants in distress, it referred the injured people to hospital, enlisted the help of an emergency psychologist to help those who had suffered trauma, and filed the case with the police for further investigation.
"Since August 2021, our teams on Lesbos and Samos have provided emergency medical assistance to 2,225 people," MSF highlighted.
Read more: Greece: New hotspots on Lesbos, Chios to open in 2023
Violence against people seeking to file asylum claims
According to MSF, there have been a series of "similar testimonies of violence occurring" to migrants and refugees arriving on the Greek island of Lesbos lately, as well as on the nearby island of Samos.
"These reports are extremely concerning and we urge the appropriate state authorities to take all necessary measures to prevent and stop such incidents from happening. 
People must have access to safe reception, protection and asylum procedures," the organization said. The Greek government has not responded to the MSF report so far.
Read more: EU report reveals systematic cover-up by border agency
Greece denies reports of inhumane and illegal treatment of sea migrants
Activists and human rights organizations say that Greek authorities want to prevent migrants and refugees from landing on Greek soil. Greece has been facing mounting accusations of pushing back migrant boats trying to reach its shores. 
Keeping migrants in Turkish territory this way would result in them being prevented from lodging asylum claims in the EU. However, this is illegal under the UN's Geneva convention — a cornerstone of international law. 
Greece denies it has been involved in such pushbacks. However, earlier this year, Greek migration minister Notis Mitarachi said that Greece had to "protect our borders."
"The EU has a right to protect its external borders," he added during a press conference held in July.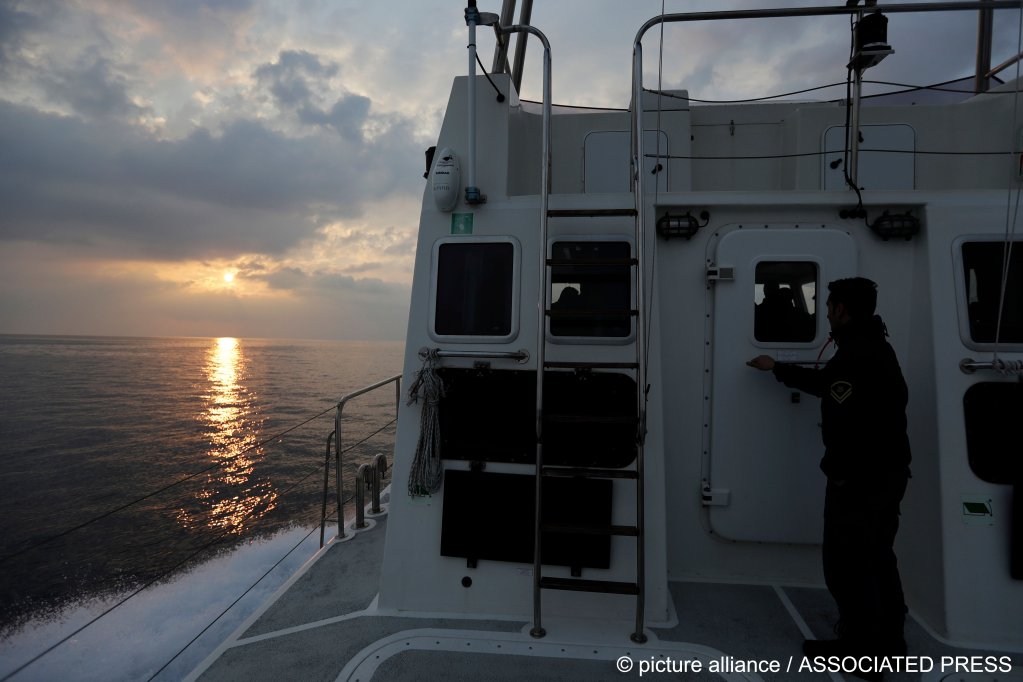 Read more: Turkey doubles down on Greek pushback claims after another rescue at sea
Frontex complicit in pushbacks
Despite Greece's rejection of claims of pushbacks, there is evidence to the contrary: a probe by the EU's anti-fraud office earlier in the year found that the EU's border agency Frontex was complicit in illegal pushbacks carried out by the Greek coast guard in 2020.
This controversy resulted directly in Frontex director Fabrice Leggeri having to step down in April.
with AFP, MSF