According to several reports, Swiss officials are allowing hundreds of migrants to enter the European Union. Some even say that Switzerland is actively assisting migrants in their onward journey into Northern Europe. Accusations of Switzerland breaking its international obligations are now mounting.
Migrants entering Switzerland from Austria are being allowed to travel through the landlocked country into France and Germany, according to a report in the NZZ newspaper. The Zurich-based newspaper even quoted a police officer as saying that officials were "formally allowing onward travel."
In some instances, people entering Switzerland using irregular means were even encouraged and supported in their journeys, according to the Swiss TV show Rundschau.
The public broadcast program revealed earlier in October that Switzerland's national rail company SBB was organizing special carriages to transport migrants entering the country from Austria. 
The show said that these migrants were thus aided in their travel across the country all the way to the northern city of Basel, which is located along the French and German border.
Read more: Switzerland to welcome 1,600 refugees
Neutral — but only on paper
Switzerland is mainly considered to be a transit country for migrants and not a destination. The mountainous nation prides itself on its neutrality in all political matters. It is not a member of the European Union, but is surrounded by member states in each direction.
However, in order to facilitate trade and movement, the country voted to join the Schengen Area, effectively abandoning border checks with its neighbors.
This means that for migrants hoping to reach Germany or France, Switzerland is a convenient transit nation, as spot checks along the German-Austrian border for migrants traveling up from the Balkans have resulted in the interception of hundreds of migrants and refugees in the past.
Read more: Why has the Balkan migrant route become more active again?
Migrants and smugglers helping them in their onward journey in Europe are therefore increasingly betting on traveling through Switzerland: On average, about 100 people currently arrive in Switzerland per day, according to official reports cited by the the Swiss Broadcasting Corporation (SBC), with many hoping to reach other nations in the European north. That number is three times higher than a year ago. 
Indeed, the European border security agency Frontex said earlier in October that across the European Union, migration flows have reached their highest levels since 2016 -- the height of the so-called refugee crisis.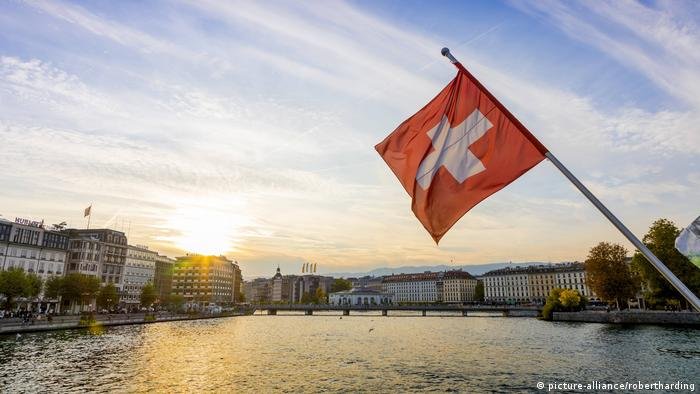 German government officials outrages at report
The accusations of Switzerland allowing and facilitating migrant travel have meanwhile reached Berlin. Andrea Lindholz, a spokesperson for the opposition conservative parties (CDU, CSU) in the German parliament, said that Switzerland was putting its own needs -- i.e. making sure that migrants don't claim asylum there -- first.
"If these reports are true, Switzerland is pursuing a policy of merely waving people through," she said. 
Lindholz added that the SBB was effectively helping people to enter Germany without having any right to come, and pleaded for Swiss authorities to intervene:
"Switzerland must fulfil its obligations as a member of the Schengen Area, and act against illegal migrants," she said, adding that Switzerland's actions were threatening the integrity of the entire Schengen Area.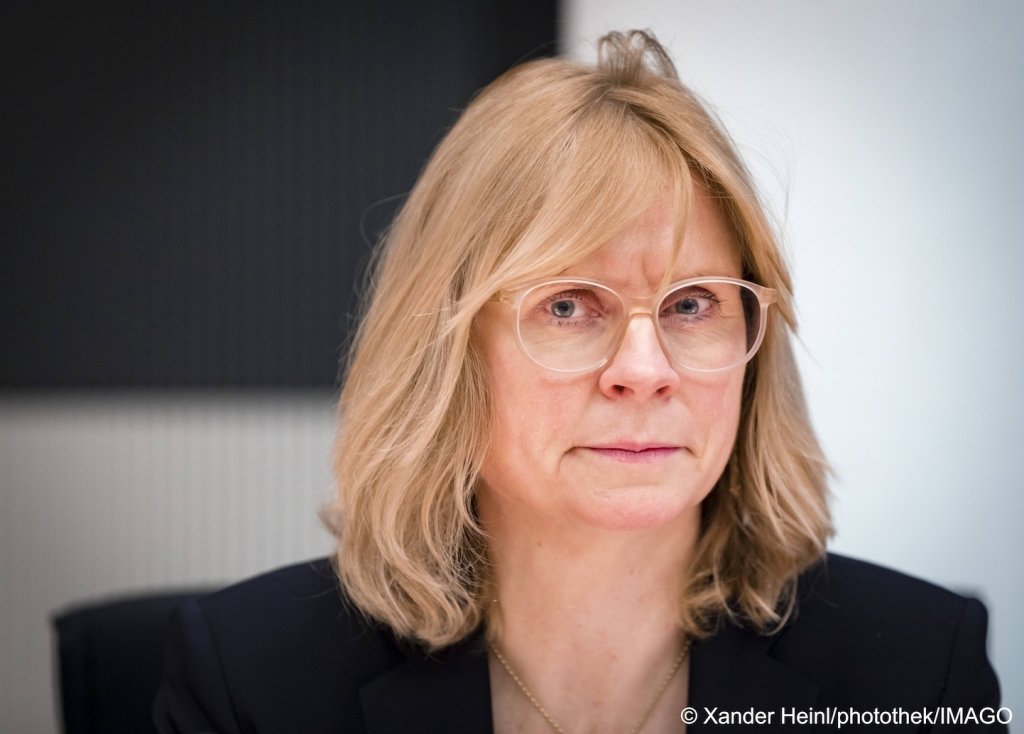 Read more: Switzerland urged to stop transfers of vulnerable asylum seekers to Italy
Swiss officials say keeping migrants there is futile
A spokesperson for the Swiss state secretariat for migration meanwhile responded by saying that detaining the migrants and processing them there was unnecessary, as it was evident that they had not arrived in Switzerland as their first destination.
The official alluded to the enactment of the so-called Dublin Agreement -- a mechanism enacted by the EU to send migrants back to the country where they first arrived, and have their asylum application be processed there. Switzerland is also a signatory to the agreement.
The spokesperson added that the high likelihood of most migrants hoping to travel further into the EU was also important to bear in mind, saying that before any proceedings under the Dublin Agreement could be completed, the migrant would long since have traveled on to another country.
"No Dublin procedure can be implemented for persons who are no longer present," the spokesperson added.
Read more: EU countries adopt solidarity mechanism on migrants
New solutions needed
Meanwhile Etienne Piguet, the vice-president of the Federal Commission on Migration, said that the current situation should provide sufficient grounds for the Swiss government to work out a common migration policy with its neighbours, while saying that "this attitude is understandable." 
"These people don't want to stay here, and the government doesn't want them here either. Besides, it's only humane to let these people transit to where they want to go," he said in an interview with SBC.
"But it remains a fact that by letting people pass through, Switzerland is violating the Dublin accords. It's a short-sighted strategy, because the situation could change and make people want to stay here. If that were the case, the federal government would certainly be happy to be able to count on European solidarity," Piguet admitted.
"Instead of doing their own thing, states should be aiming at Europe-wide collaboration to manage migration together. That will need reform of the Dublin accords, which are not satisfactory."
"We're seeing a resumption of significant population displacement, which could increase further," Piquet also warned.
Read more: Switzerland: People of African descent face 'systemic racism', UN experts
with dpa, SBC