Egypt has signed an agreement with the European Union to launch the first phase of a new border management program to the tune of €80 million. Irregular migration patterns of Egyptian nationals to Europe have been rising in recent months.
The agreement is intended to help curb irregular migration and human trafficking along Egypt's borders, providing funds to procure surveillance equipment, thermal cameras, and satellite positioning systems for Egypt's coast and border guards. 
Laurent de Boeck, head of the International Organization for Migration (IOM) Egypt office, told Reuters that the deal is expected to include the provision of at least four search and rescue vessels.
The first phase of the agreement, which roughly covers a quarter of all the funds to be made available to Egypt, was signed during a visit by the EU Commissioner for Neighborhood and Enlargement Oliver Varhelyi to Cairo.
While irregular migration from Egypt's northern coast to Europe have slowed since 2016, there's been a reported rise in Egyptian nationals crossing the country's border with Libya in the desert in order to launch for Europe from Libya's Mediterranean coast.
In addition to the new agreement, Egypt is also already one of five North African recipient countries of the EU Emergency Trust Fund for Africa, which since its launch in November 2015 has invested €900 million into more than 40 projects to limit migration flows from the Sahel region.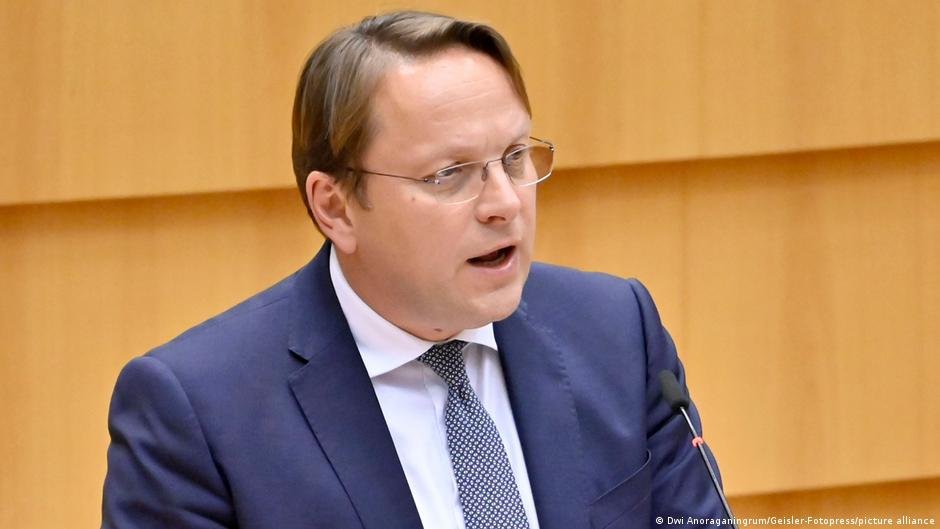 Egyptian arrivals
In the latest figures from the Italian government, updated on Friday, October 28, Egyptians make up the second largest group of migrants arriving in Italy after Tunisians. So far this year, at least 16,413 migrants arriving by boat in Italy alone have declared themselves to be Egyptian nationals.
According to an EU Commission document published this month, more than 26,500 Egyptians meanwhile were stopped at the Libyan border last year.
The same report also says that migration flows from Egypt are prone to intensify due to a number of factors including regional instability, the effects of climate change, demographic shifts and an overall lack of economic opportunities.
Mono-dimensional approach
The EU Commission says that the Egyptian government has so far been approaching irregular migration "predominantly from a security perspective" without taking the factors driving people to leave their homes into consideration.
Sometimes this occurs "at the expense of other dimensions of migration management, including the rights-based protection of migrants, refugees and asylum seekers," the EU paper said.
The agreement will be implemented under the oversight of IOM and CIVIPOL, a government agency attached to the French interior ministry.
with Reuters, European Commission