Legal challenges are looming, as allegations that some migrants from the overcrowded Manston migrant center are being left without accommodation, after being driven to central London and apparently abandoned.
Britain's Home Secretary (Interior Minister) Suella Braverman, and the British government, continue to be criticized for their handling of the situation regarding migrants who crossed the Channel in small boats; many of whom ended up staying in "inhumane" and "appalling" conditions at a former military barracks and processing center at Manston, in Kent.
On Wednesday evening (November 2), Migration Minister Robert Jenrick, in an interview with Sky News admitted that the government had received an "initial contact for a judicial review," about handling at the center. Reports suggest that more legal challenges will also be mounted related to how Manston has been run under Braverman's watch.
On Tuesday and Wednesday (November 1 and 2), buses were provided to drive some of the estimated 4,000 migrants who had been at the center over the weekend to other, more suitable, locations.
Also on Wednesday, Jenrick, who works under Braverman at the Home Office, admitted on the UK TV channel ITV that at least 3,500 migrants were still in Manston and it would take "about seven days" to be at "an acceptable level." The site at Manston has a capacity of 1,600.
Also on Wednesday evening, allegations were emerging from various homeless charities in London that some of those migrants had apparently been driven to central London and left there to fend for themselves.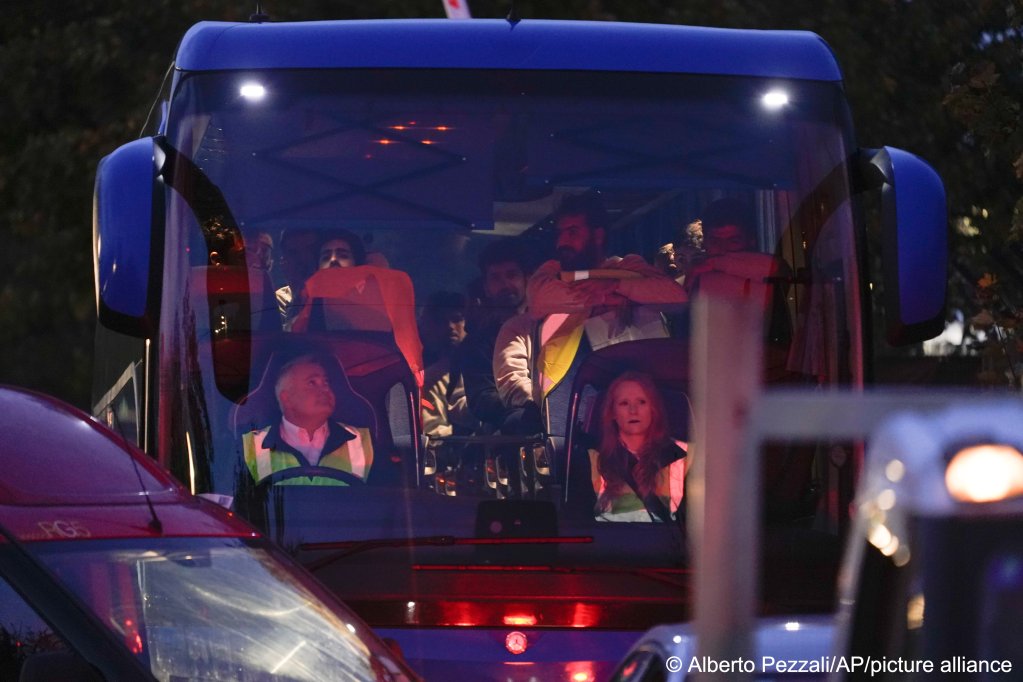 Abandoned?
Reporting from the news agency Reuters, The Guardian newspaper and the BBC suggests that at least some of the migrants who were bussed out of Manston appear to have been left in central London, confused and with no where to go. A charge the Home Office denies, said the Guardian on Twitter.
The Guardian prints pictures and testimony from outreach workers from the homeless charity Under One Sky which allege they found "a group of 11 asylum seekers from Manston, [who] were left at Victoria railway station on Tuesday evening with nowhere to stay, without winter coats, many of them in flip-flops." The charity said they provided the group with emergency supplies of food and clothes.
One volunteer from the charity, Danial Abbas, explained to the Guardian the migrants were "stressed, disturbed and completely disoriented." He said some of the men, who were from Iraq, Afghanistan and Syria, were wrapped in blankets to keep warm, and were hungry.
Another eyewitness told the Guardian he had seen a group of about 50 asylum seekers deposited in central London late on Saturday night. He said they were still wondering what to do at midnight.
No family or friends
One of the group of 11, a 29-year-old economics student from Iraq told the Guardian that they had been bussed to London on Tuesday in a group of about 40. The rest of the group had family or friends in London and had gone there.
The man said he had told the driver he knew no one, and had no money to pay for a bed for the night, but was told he had to get off the bus anyway. Volunteers for Under One Sky say they spent about £450 buying warm clothes for the men, before phoning the Home Office to ask what to do.
They were told, reports the Guardian, that it had been an "operational error" and eight hours after the men arrived in London, taxis were sent for them to drive them to a hotel in Norwich which reportedly accommodates other asylum seekers.
Staff at Victoria station confirmed that they had also been trying to help find places for asylum seekers and migrants to stay as they arrived at the station, reported the Guardian. Abbas told the BBC on Thursday morning that he had heard anecdotal reports that the group he found was not a one-off incident, and infact several groups of migrants had been left in London since Saturday evening, after being transported from Manston.
'A national disgrace'
The charity Care 4 Calais, which has also been documenting instances of migrants apparently being abandoned after leaving Manston, called what is happening there a "national disgrace" on its Twitter feed.
In the last few days, Sir Roger Gale, local Conservative MP in Kent, has been tweeting about the issue in his constituency. He also called the situation on October 30 "unacceptable" and said "this situation should not have been allowed to develop."
The center had been designed to hold a maximum of 1,600 migrants for not more than 24 hours, but reports emerged that many of thousands of migrants staying there had been held in tents and unsuitable conditions for days, if not weeks.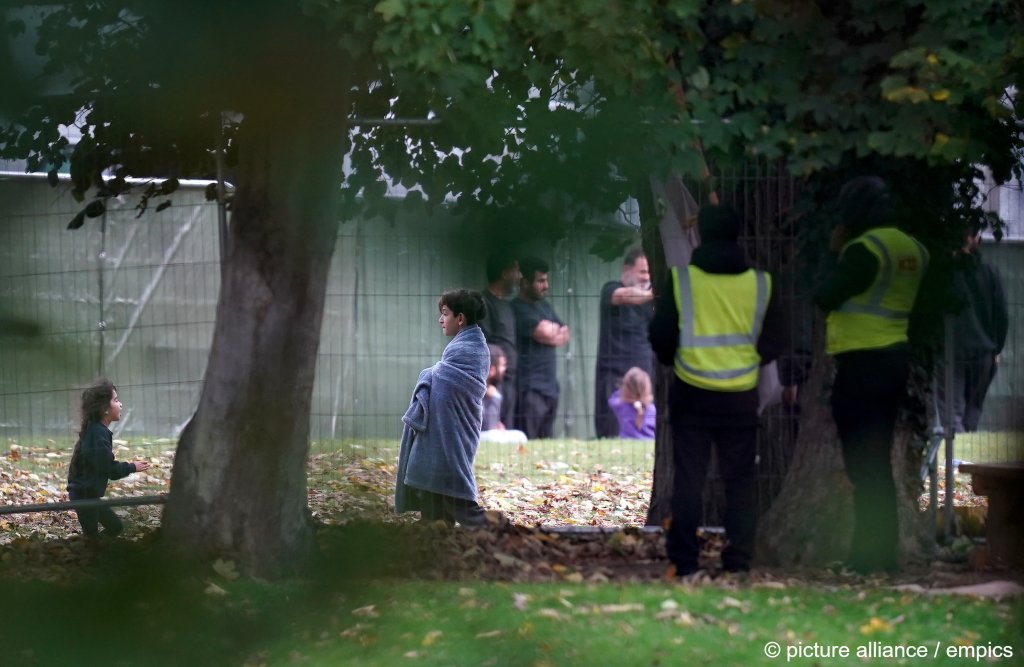 Scabies and diphtheria
Some migrants had reportedly been there for over four weeks. The UK's Refugee Council said on Monday that one boy had contracted scabies at the center after staying there for 19 days, and several diptheria outbreaks were also reported at the center.
On Tuesday, the head of the UK Refugee Council, Enver Solomon, published an opinon article in the Guardian, in which he accused Braverman and the UK government of making the situation worse. Not just with their "inflammatory language" accusing migrants of "invading" Britian, as Braverman did, but also of not planning properly to receive the numbers who have crossed the Channel this year.
In fact, at the end of last year, ministers were repeatedly warned, noted Solomon that they could expect as many as 60,000 migrants crossing the Channel in 2022. So far, the numbers are more than 39,000 with two months to go until the end of the year.
'Those seeking sanctuary are undeserving'
Solomon added that the political driver for the problems the government was now facing in finding adequate accommodation for migrants and asylum seekers was "the belief, held by the Conservative government, that those seeking sanctuary in this country are not only undeserving but are breaking the law –even though there is nothing illegal about applying for asylum in any country, and three-quarters of those who seek asylum in the UK are granted refugee protection."
The Conservative view, according to Solomon, is nevertheless, that these people "should be treated with hostility, then expelled to Rwanda. The asylum system therefore is deliberately neglected and made worse in the hope that it will act as a deterrent."
The Chief Inspector of Prisons, Charlie Taylor, who recently visited reception facilities in Dover, where many of those crossing the Channel initially arrive, said that the UK government needed to step up its contingency planning and "get a grip."
100,000 backlog on asylum cases
There are now more than 100,000 asylum seekers in the UK who are still waiting for an initial decision on their asylum application. This, say many who work in the area of migrant and refugee rights, is the real problem in Britain, not the numbers crossing the Channel, or even those applying for asylum, which hasn't massively increased in the last few years.
Solomon says the government's "long-term under resourcing, insufficient caseworkers in place and poor systems and processes," are all making the situation worse. Under the current law, the UK government, as the Home Secretary herself has acknowledged, is bound to offer accommodation and support to all those awaiting a decision on their asylum application.
But the cost of keeping all those in the system for a year or more, is, according to the Home Secretary, costing the British tax payer more than £6.8 million a day. This situation, agreed Braverman in a speech to the House of Commons on Monday (October 31), partly to respond to criticism of her handling of matters, is "wholly unacceptable."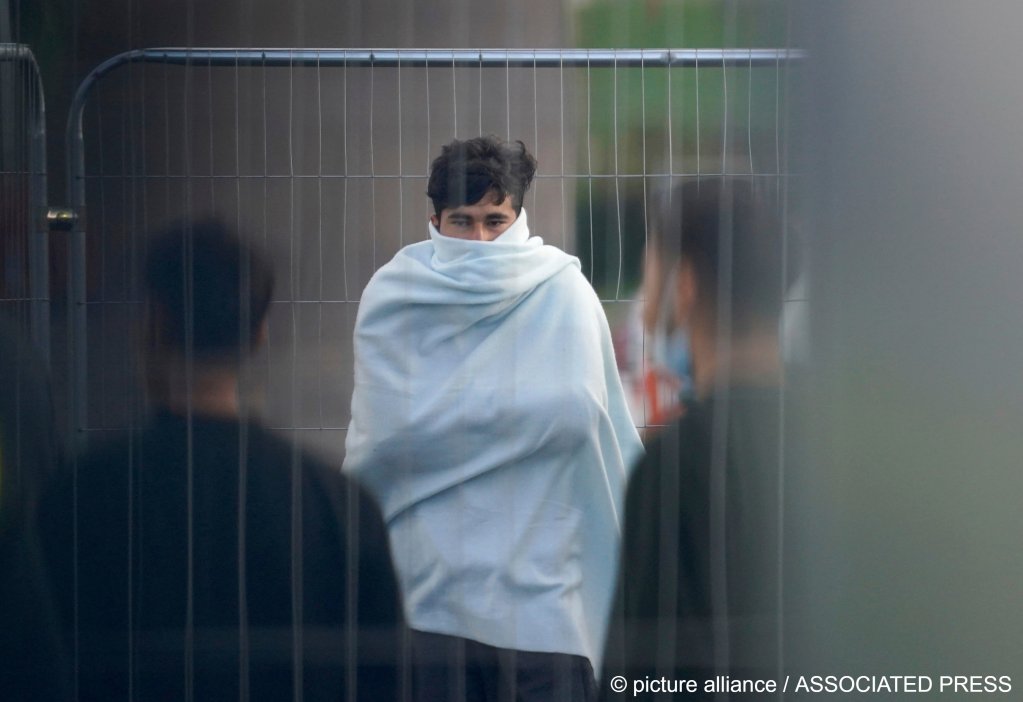 'Exorbitant costs to the taxpayer'
"When I arrived as Home Secretary in September at the Home Office, I was appalled to find out there were around 35,000 migrants staying in Hotels at exorbitant cost to the taxpayer. I instigated an urgent review," declared Braverman.
She has also been accused -- including by members of her own party and the civil service -- of blocking the booking of additional hotel rooms, a charge she denied during her speech. "Like the majority of British people, I am very concerned about hotels. But I have never blocked their usage," said Braverman to the lower house.
She added, that since she began the job of Home Secretary, initially under Liz Truss' premiership, 12,000 people had crossed the Channel and 9,500 of those had been "transferred out of Manston or Weston Jet Foil [a processing center at Dover], and many of them into hotels."
Braverman added that she had not ignored legal advice from the civil service that were she not to book hotels and provide asylum seekers with adequate accommodation she would be contravening the law. "As a former attorney general," said Braverman who is a trained lawyer, "I know the importance of taking legal advice into account."
'I have worked hard to find alternative accommodation'
Braverman added that at "every point, I have worked hard to find alternative accommodation." However, an unamed government source reportedly told the Times newspaper that "Home Office officials" had told her "three weeks ago ...of the illegality of the site [at Manston]. It is an unofficial detention center. She knew exactly what she was doing and still went ahead with it. She was also told at the time this could lead to a public inquiry."
Like her predecessor, Priti Patel, Braverman has repeatedly declared the asylum system "broken" and said "illegal immigration is out of control." The Conservative party have been in charge of the system for the last 12 years. Sir Keir Starmer, the Labour Party opposition leader asked in the Commons on Wednesday, in light of that fact, "if the system is broken, then who broke it?"
In her statement to the House of Commons, the UK Parliament's lower house, which is published on Hansard, Braverman said that she will continue to "meet our statutory duties around detention, and fulfil legal duties to provide accommodation for those who would otherwise be destitute." She added though that the government also has "a duty to the wider public to ensure that anyone who has entered our country illegally undergoes essential security checks and is not, with no fixed abode, immediately free to wander around local communities."
However, some in the local community expressed fear on BBC radio this week that those being kept in such numbers at centers like Manston could "break out" at any time, especially since there have also been accusations from the chief inspector of borders that some of the guards at centers like Manston are not properly trained for the tasks they have been assigned.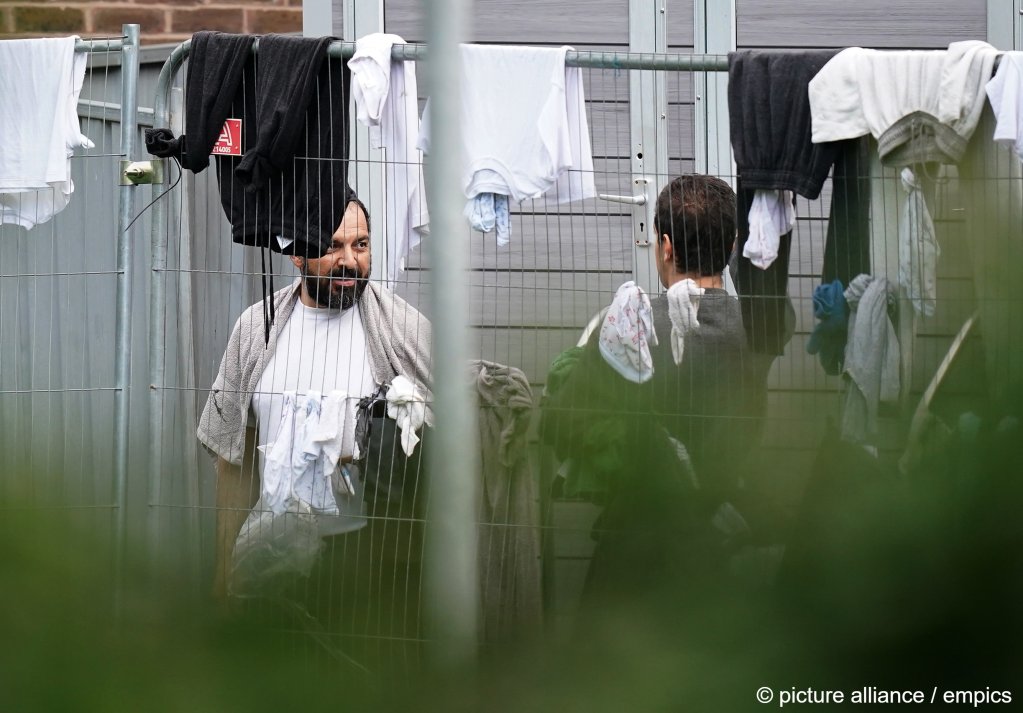 'Deported within days'
Braverman added in her statement that because of the numbers of arrivals in such a short space of time it is "practically impossible to procure more than 1,000 beds at short notice." Consequently, said the Home Secretary, they had instead decided to expand the site and "are working tirelessly to improve facilities." She said she was busy "negotiating with accommodation providers," but that the system was under heavy demand and increasing competition for places, "including for Ukrainians and Afghans, and for social housing."
Braverman reiterated her belief that the majority of those crossing the Channel should have sought asylum in another safe country before leaving and that she was determined to stop the crossings. She pointed to a "surge in the number of Albanian arrivals," many of whom, she said were "abusing our modern slavery laws." She promised to process their cases and remove those who did not qualify for asylum "as swiftly as possible –sometimes within days."
This statement however drew ire from Albania's Prime Minister Edi Rama who told the BBC's Newsnight program on Wednesday night that he felt the need to speak out because what was being said in the UK parliament was an "embarrassment" and that it was obvious that Albanians were being "scapegoated" for what was clearly "a failed [UK] policy on borders and on crime."
One of the Conservative government's most recent attempts to offer a solution, the 'Rwanda policy,' declared Braverman would still be enacted and would help to "further disrupt the business model of the smuggling gangs." She said that as Home Secretary, she had "a plan to bring about the change that is so urgently needed to deliver and immigration system that works in the interests of the British people."