The Italian protection system for asylum seekers and refugees is made up of a large network of different accommodation centers and programs. InfoMigrants visited one small center run by the Iride cooperative in Caltagirone, Sicily.
There's a warm, friendly atmosphere in the reception center run by the Iride cooperative in Caltagirone, despite the actual buildings feeling a little bit run-down and abandoned, tucked away on the edge of town.
When InfoMigrants visits at the end of September, the late summer sun is still warming the tiled floors and sending shards of light through the windows and corridors. A little over a month later, Halloween has just passed and pictures of some of the people InfoMigrants met, as well as the staff members, can be seen happy, smiling, dressed up and having fun in pictures posted to the cooperative's Facebook page.
In fact, Iride, the social cooperative which runs several reception centers across Sicily including this one, as well as activities for the elderly, disabled and children, took over relatively recently. There are 25 beds at the center. Seven residents were sent from Sweden as 'Dublin cases' to Italy. Seven are young Bangladeshis who just turned 18 and are hoping to sort out their passports from the Bangladeshi embassy. Then there are some residents from North Africa.
Also read: Julian's tale, child labor and exploitation in Sicily's greenhouses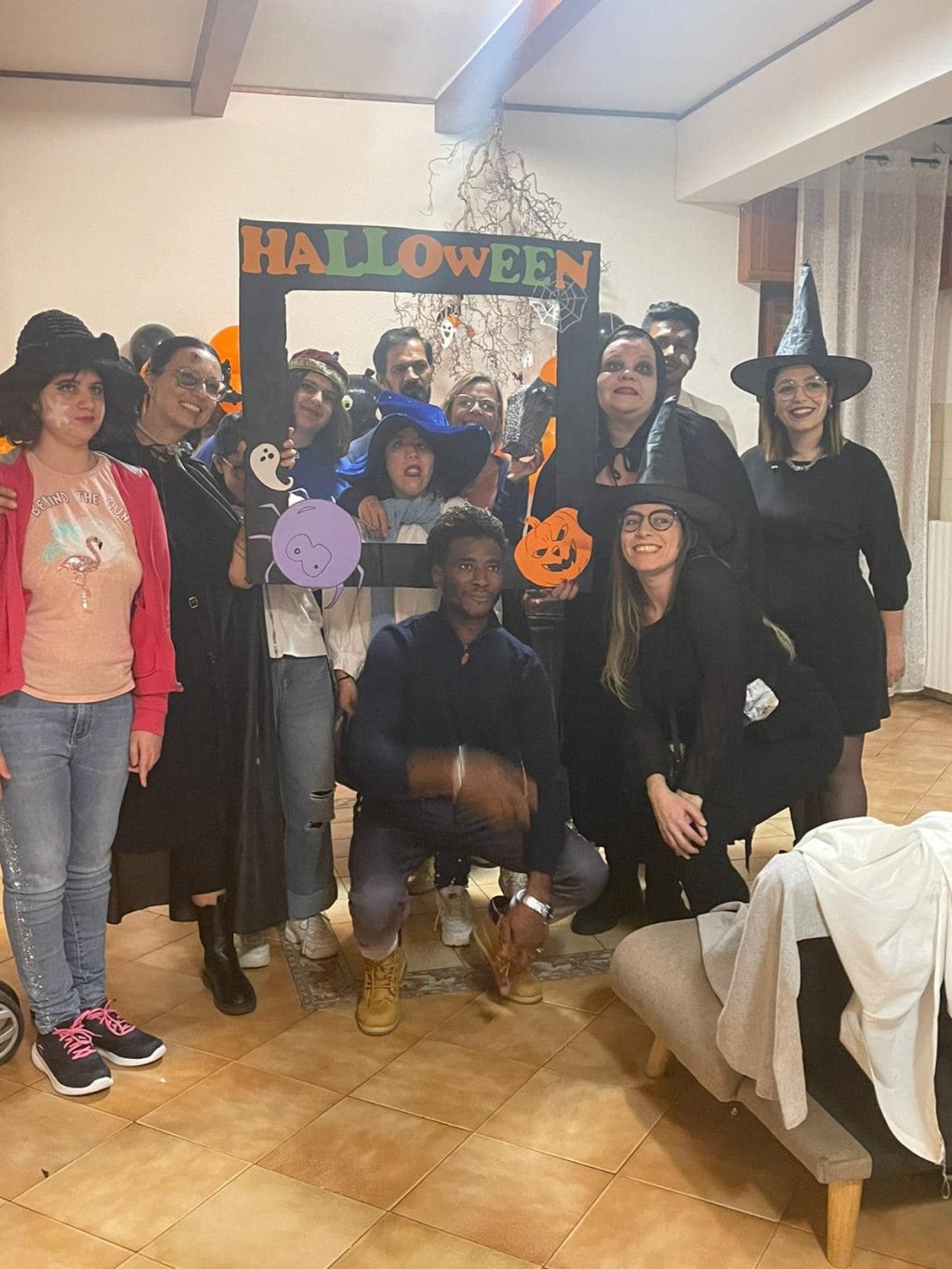 SAI: Reception and integration
According to Iride's coordinator for Italian teaching, Micol Liardo, the team has been working hard to make sure that the men accommodated in this particular center feel at home and can access the programs on offer to them as asylum seekers with the Italian state.
This center is part of what is now called the SAI system (Sistema di Accoglienza ed Integrazione – Reception and Integration system). The SAI system was created from legislation enacted in 2020, but essentially took over from a 2018 system called SIPROIMI, which in its turn took over from the SPRAR system which was created in 2002. All the various incarnations of the reception system aimed to provide reception and integration services for asylum seekers and refugees. But gradually, the system has moved from being a centrally run and public system to one run by a network of Italian municipalities, cooperatives and charities.
Liardo and the director of the center in Caltagirone, Maria Grazia Geraci, emphasize how important it is for those under their care to have lots of activities on offer, in a way to distract from the slow process of waiting to know if they have been granted asylum or not, and if they can finally work.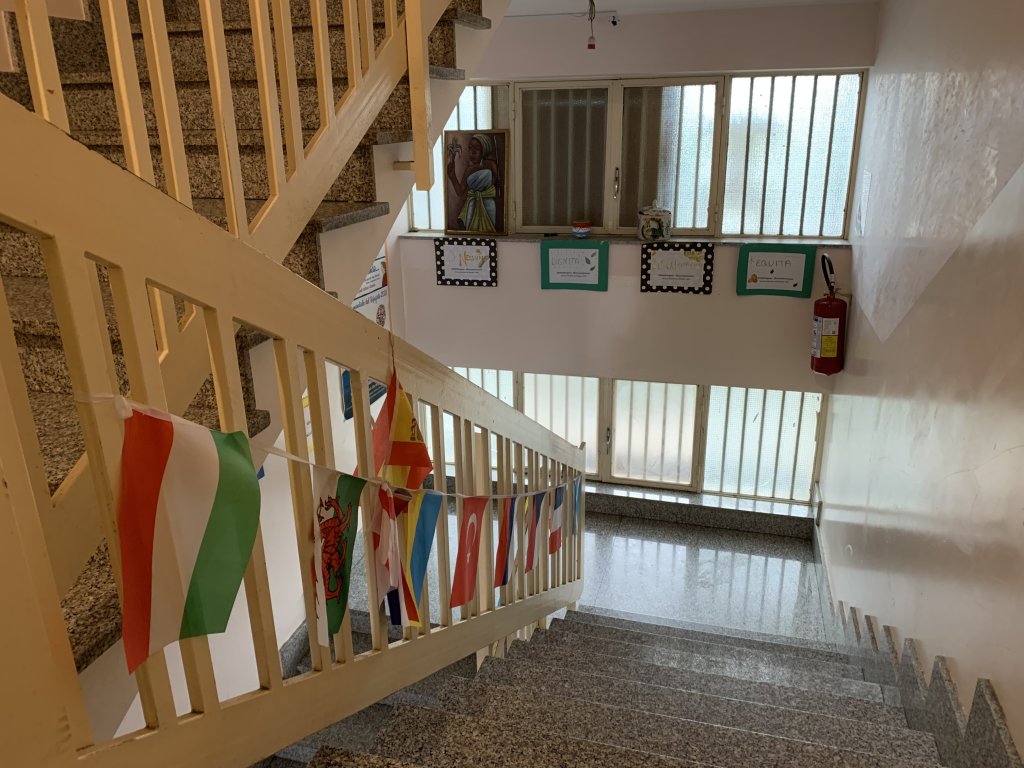 Fekir's story
23-year-old Fekir, from Tunisia, stands smiling in the hallway. He is dressed up ready to go out on the town with his friends. "I've been in Italy for two years and here in this center for ten months. I am waiting for my asylum claim and a work permit to be processed," explains Fekir.
Prior to arriving in Sicily, Fekir says he tried to find work in Milan, but it was difficult to find any without a permit. "I arrived here by boat, it was really difficult," he says about his journey from Tunisia. "There were 28 other people on board the boat and we were at sea for 24 hours. The waves weren't too bad luckily."
Fekir says life in Italy for Tunisians like him can be difficult. "I had problems in Tunisia and I had to escape. I am scared to go back to Tunisia," he says in broken Italian. But in order to get his papers in order, he has to wait in Sicily while the bureaucratic process grinds on.
"I just want to work and get a house here in Caltagirone. Getting a permit is a dream, work, and that is it, and obviously just to be happy," Fekir smiles shrugging his shoulders before he sets off into town.
Fekir, says Liardo is one of the many people at the center who has a job offer, and would be happy to work, but he is not allowed to do much until his papers come through. Meanwhile, he tries to learn more of the language and participates in some of the activities on offer.
Also read: Mobile clinic offers services to migrant workers in southern Sicily
Inviting aromas in the kitchen
As we walk up the stairs to the first floor, a group of young Bangladeshi migrants, who just recently turned 18 and were transferred here from special accommodation for unaccompanied minors, gather in the sitting room to watch some TV.
A few other young men chop vegetables and prepare delicious smelling pots of food, filling the kitchen and the corridor with warm, spicy smells. Some men, like Idris Hassan, an Iraqi Kurd who arrived in the summer in Italy after being flown there from Sweden, are in their rooms chatting when we arrive, but soon come out to say hello and share their stories.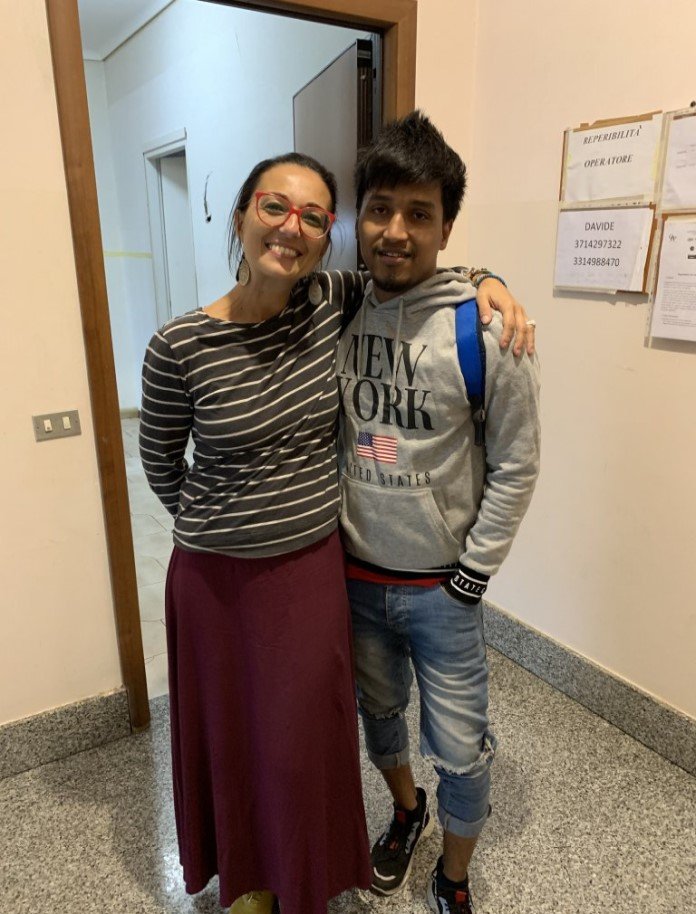 "I always say there are three stages to this migration process. Disembarkation, which is the first experience for most migrants and asylum seekers when they arrive in Italy. Then they come to us, we are like the second stage, offering reception, and then they have to learn to interact with the rest of Italian society, that is the third stage, the outside world," says Liardo.
To make that process smoother, says Liardo, "we try and offer as many services and projects as possible to help people feel included in our society. Education, training and work are the most important to the people who arrive at our center. When an asylum seeker arrives here, they will talk first to the psychologist, and then we try and make sure that they learn Italian as quickly as possible. If you can't communicate your needs in a society then you won't get anywhere."
Also read: Between olive groves and 'no-man's land,' migrants workers in western Sicily
Education and training
Liardo and the team accompany the migrants to the Questura, (the police HQ), for instance, "because they need to know in the future how to fill out forms, how to ask for information they might need in municipal offices. That is what the SAI project aims for," she says.
After attaining a basic Italian level, says Liardo, people in the SAI project need to make sure they have reached the "terza media" level at school. That is equivalent to studying at school until you are 14. "Without that certificate, many of the training programs on offer to people in the SAI system are just not open to them," says Liardo.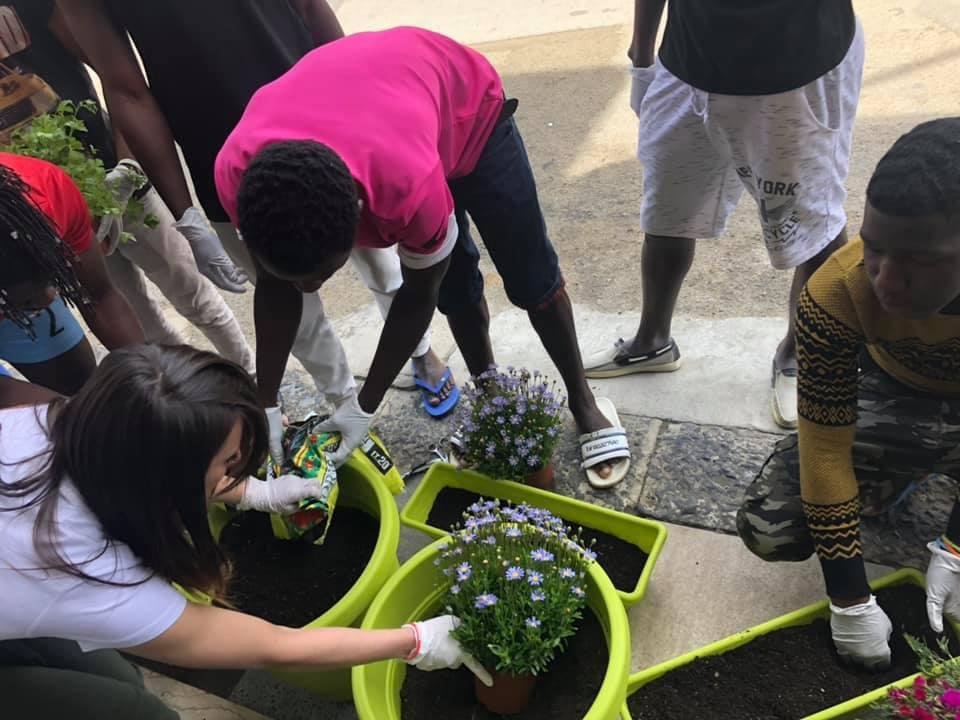 All these programs are to make sure that people get the right papers to avoid them falling into exploitation, says Liardo, fully aware of the gangmaster system (caporalato) which exists across many regions in Italy, including in Sicily.
"But the system is just not working," sighs Liardo, despite her and the cooperative's best efforts. "We have got all these guys with so many talents and potential, and they are often offered work. We know so many employers who want to give them a contract, and then you can't because they don't have their stay permit. And why don't they have that permit? Because the Questura hasn't given them an appointment. Even if they have that first appointment, they then have to wait for another appointment with a commission who might decide if their asylum application can go forward."
Also read: Sicilian region works to stop gangmaster system for migrant workers
The process goes on for some time
Once the commission has decided, says Liardo, and if that decision is negative, then a potential asylum seeker can start an appeal process. "That goes on for some time, while you are appealing, you can renew your permit to stay every six months. In that time, you can in theory convert your stay permit into a work permit if you can find someone who will give you a contract. It is a simple process and if it worked it would be great. But it doesn't!"
Liardo says the apparently 'simple' system becomes even more complicated because asylum seekers and migrants coming from different countries go down different paths. For instance, she says, the young men from Tunisia are on a list, along with 16 other countries, which are considered "safe" and their applications to stay in Italy are "fast-tracked," or at least they are meant to be.
The so-called 'fast-track' process means that the migrants should go much faster to the commission which decides on their future. However, in practice, things to not go that fast. "We have some Tunisian young men who have been here since December last year," says Liardo. "It is a system which doesn't work and we have to pick up the frustrations of all these young men. They come to us every day and ask 'is there any news?' ... (A)ll this has a huge psychological effect on people and we have to manage all that, it is tiring, for them and us," says Liardo.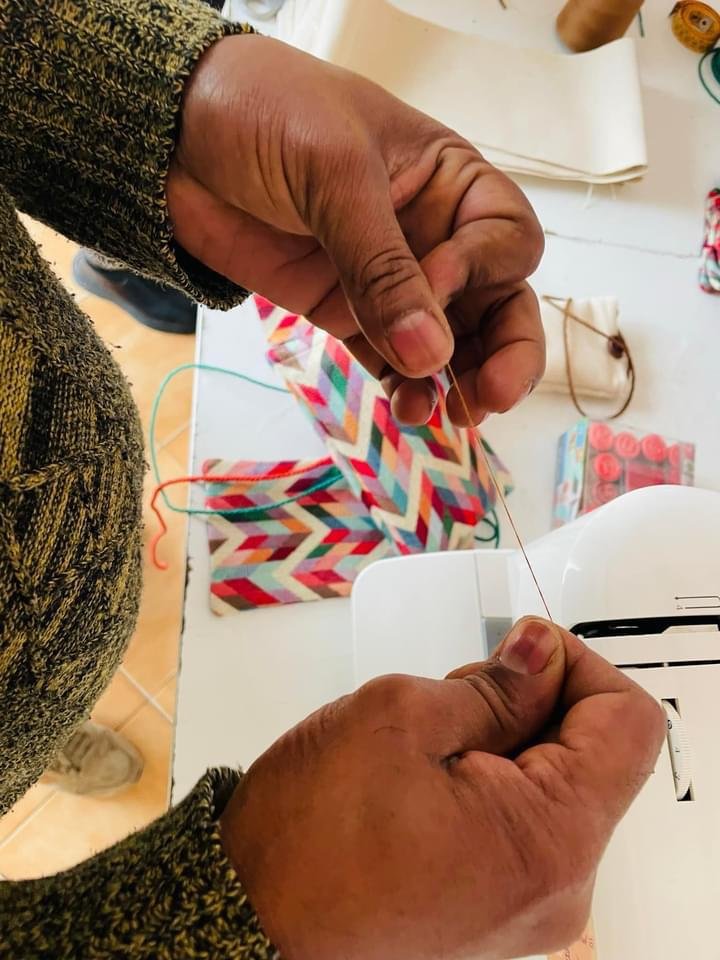 'We have to make sure the day has structure'
"The main thing is to keep them busy," interjects Maria Grazia Geraci. "We have to make sure their day has structure to it. They are waiting for ages, they can't work, they don't know what their future holds, so we try and eat lunch together, or maybe a wine-tasting course, trips to the beach, or to local sites."
On Facebook pictures of some of the men at the center working to pick up litter to help the environment, or picking fruit and vegetables in allotments, and watching puppet shows are all examples of the activities on offer to the group.
Once all appeals have been exhausted, explains Liardo, people are expelled. They have to leave the project "and that is it, within two or three days, you just have to pack your things and go." Although the migrants have to leave the project, they are often not actually repatriated, partly due to costs, partly due to the fact that Italy might not have an agreement with their country, and so these people fall into the growing number of 'invisible' migrants who are not registered and therefore subject to exploitation.
"I am against irregularity. I don't think anyone should be left without documents. We should make sure everyone is registered," says Liardo.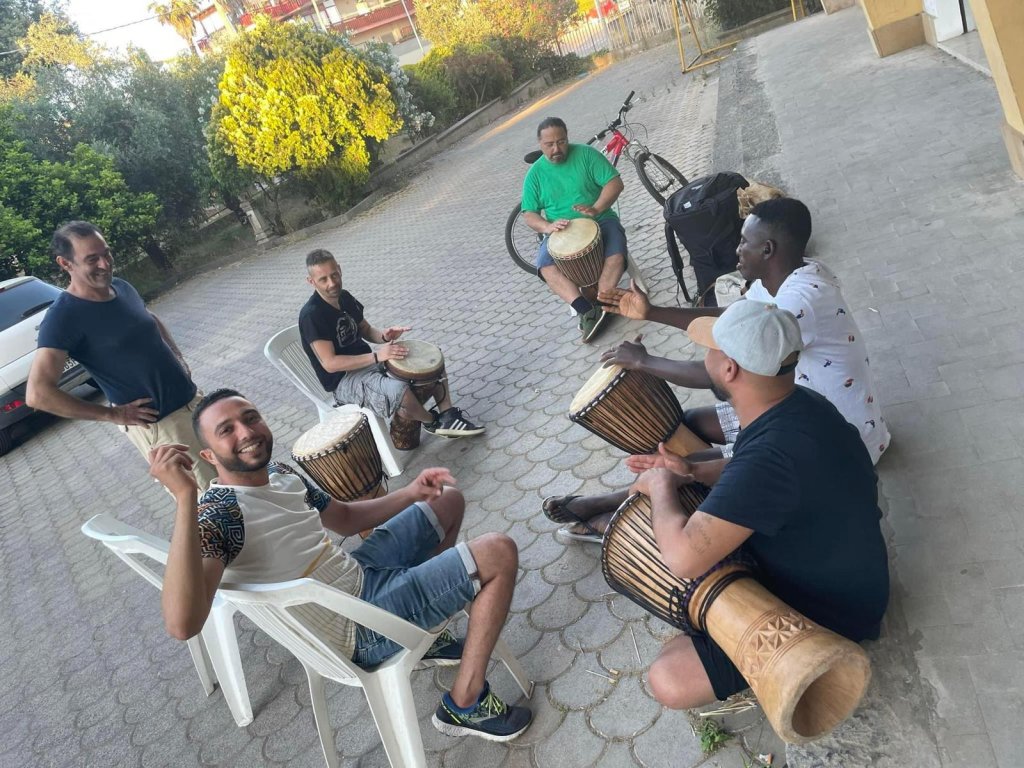 Since the beginning of the Russian invasion of Ukraine, the system has been exposed, in Liardo's opinion as even more absurd than it was before. Everyone else fleeing war, says Liardo, be they from Syria, or Afghanistan, or Yemen, have to go through the whole long process to be awarded international protection. But if you come from Ukraine, "we just go down to the questura and pick up their stay permits," says Liardo.
She wishes it could be the same for everyone in Italy. "I am for equality, if you are escaping from a war, and so am I then what difference does it make what color my skin is, or where I come from? The solidarity given to the Ukrainians immediately made me feel a bit ill. I have been working in migration for so long and I have never seen that kind of kindness offered to the other people who are also fleeing difficult situations."
'There are not first and second class refugees'
"There are not first and second class refugees," adds Geraci. "It makes it hard for us, and the asylum seekers here also notice it and it makes the system even harder to administer. It is difficult to manage. In the system, we need equality for everyone."
Some of our asylum seekers have dates for their hearings in 2023 and 2024, says Liardo, "and our project doesn't actually account for someone staying in our centers for that long. We have to try and make someone independent in every way, but when we hit these administrative blocks, it is difficult to keep offering the support that our project would normally be able to offer. It is so difficult. So we just move forward trying to do the best for everyone but within a broken system."
But Liardo hasn't given up hope. She smiles and her voice lifts. "Recently we celebrated with one young man who had been with us for five years. He has six months left in the project and we were talking just this morning about all the things we need to help him with, so he can leave here with dignity, with a housing contract and a job and all the things he needs to start his life. It is those moments that keep you going, even among all this frustration."
Also read: Aunties providing a safe space for women and girls in Palermo