The Ocean Viking rescue ship will be allowed to land in Toulon, southern France. This was announced by the French interior ministry on Thursday morning. Tensions between France and Italy had grown after the NGO rescue vessel with 234 migrants was refused port by Italy and deferred to France. Paris called the tactics used by the Italian government "unacceptable."
The Ocean Viking NGO rescue vessel will be allowed to disembark in Toulon, southern France, the French interior ministry announced Thursday morning (November 10). The boat, which is run by the SOS Mediteranee charity, had been in open waters since late October, with some of the 234 migrants on board having spent nearly three weeks at sea.
The Italian government repeatedly refused to grant permission for the ship to dock. SOS Mediterranee director Sophie Beau told the AFP news agency that the organization had lodged 43 official requests with Italy to dock — to no avail.
"It's a total blockage on the part of the Italians," she said.
Heading for France
Before the official authorization by French authorities was made, the vessel had started to move away from Italian waters near the island of Sicily in southern Italy, setting sail toward France.
The charity said it had contacted French authorities, as it started moving past the Italian island of Sardinia and nearing the French island of Corsica.
Francesco Creazzo, communications officer for SOS Mediterranee, had said that the NGO was hopeful that France would take in the Ocean Viking.
Read more: Italy must disembark all migrants, legal body warns
French mayors willing to accept migrants
The French government said that Italy's refusal to let the Ocean Viking dock was "unacceptable," underscoring the fact that the ship had been in Italian waters for days, and that under maritime law it was Italy's responsibility to disembark the migrants.
Italy's Foreign Minister Antonio Tajani earlier claimed that France was ready to accept the migrants. In an interview, he said that France had offered Marseille on the French mainland as a port of safety for the Ocean Viking. 
However, that statement was based on officials in Marseille saying that they would take the migrants in, and did not reflect any decision taken on part of the French government.
Marseille mayor Benoit Payan had said that his city would be "honored" to take the migrants in.
Corsica meanwhile had also signalled its willingness to take the migrants in; the President of the Executive Council Gilles Simeoni said that it is "a simple and a basic duty of humanity."
However, Corsica's response to the situation was somewhat more muted, with Simeoni saying that the island would accept the migrants "if necessary" and "temporarily."
Creative solutions?
The distance between Sicily and Marseille is nearly 1,000 kilometers, and it will take days for the Ocean Viking to reach the French mainland. Still, SOS Mediterranee expressed relief that at last there was progress. However, the distance between those two locations is not even the most outlandish deferral suggested by Italian officials.
Previously, Italian Interior Minister Matteo Piantedosi had suggested that the countries under whose flag the charity ships are sailing should rather be in charge of taking the migrants.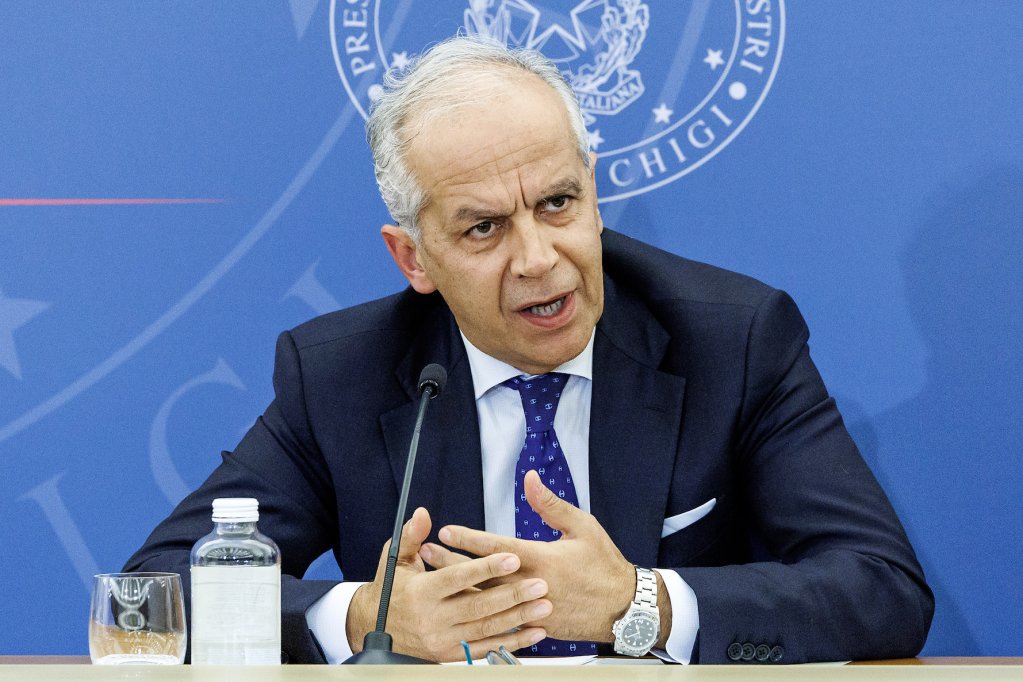 In the case of the Ocean Viking, this would be Norway -- located some 2,000 kilometers north of Rome.
The Italian government has already started adopting measures to send charity ships away to the ports where they are registered; however, charity groups say that any law to that effect would violate maritime law. 
Some organizations meanwhile have launched legal action to stop Italy from signing Piantedosi's idea into law.
Scathing words from the EU
The European Commission meanwhile has urged all parties to allow for the "immediate disembarkation, at the nearest place of safety, of all persons rescued and who are on board the Ocean Viking," stressing that the charity boat had merely followed the "clear and unequivocal" legal obligation to rescue distressed persons at sea.
It did not specify whether that statement was intended for Italy or France, but added that "(t)he situation onboard the vessel has reached a critical level and needs to be urgently addressed to avoid a humanitarian tragedy."
The statement is regarded as unusual, as the European Commission had previously only said that it was directly up to EU member countries to handle search and rescue operations and disembarkation matters.
UN High Commissioner for Human Rights Volker Turk meanwhile warned that "politics should not be pursued at the expense of people in distress."
"The migrants need our unconditional support -- humanity demands it," he said in a statement.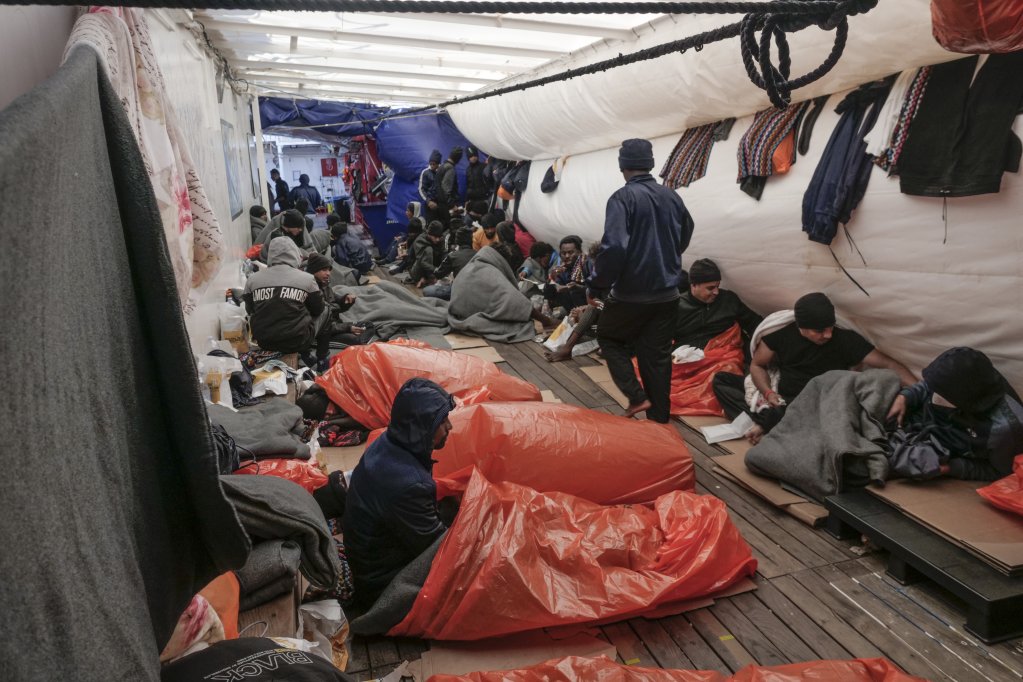 New government defends its stance
Italy's refusal to allow the Ocean Viking or any other charity vessel to dock is directly related to the recent change in government: The new prime minister, Giorgia Meloni, heads what has been described as Italy's most right-wing government in decades. Some have even compared her leadership to that of Italian dictator Benito Mussolini, who ran a fascist government for over 20 years.
Meloni reportedly referred to the people on board of charity vessels as "not shipwrecked but migrants," according to media reports of comments in a closed-door meeting quoted by AFP.
But in recent days, Meloni had allowed for a handful of extremely vulnerable migrants to disembark from three other NGO rescue ships. Italian health authorities later demanded that the remaining migrants be disembarked as well. 
The NGO vessels refused to leave the port once the vulnerable migrants had disembarked, and health authorities decided to allow the boats to disembark all passengers in the end, using a loophole: Doctors who had come on board the ships declared all passengers as vulnerable -- the medical basis to override the government ban.
Meloni reportedly later referred to that decision on part of the health ministry as a "bizarre" choice, according to Italy's ANSA news agency.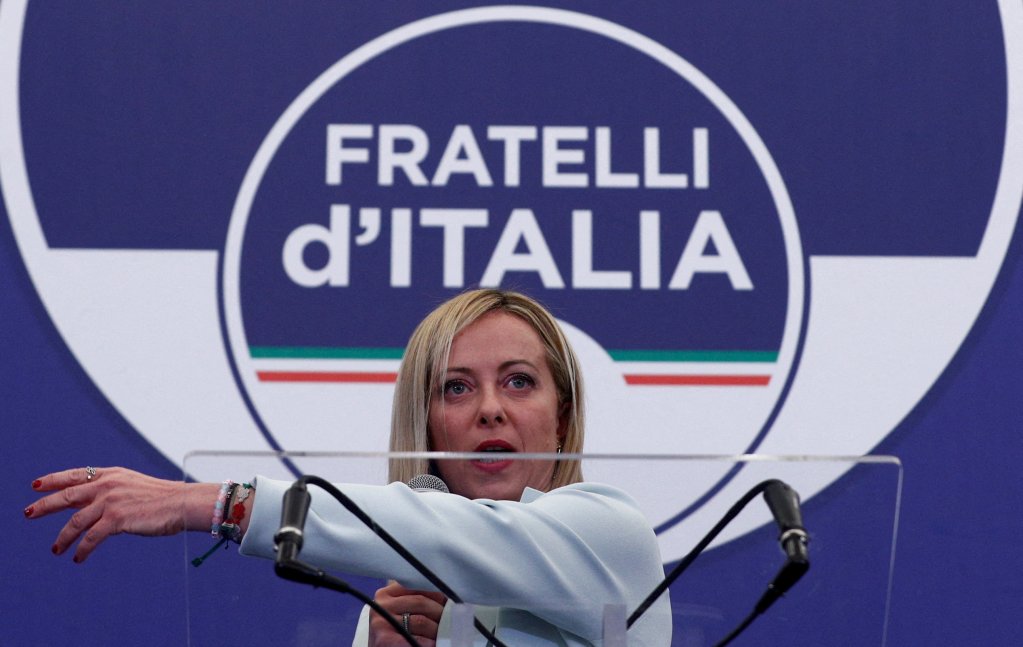 Italy: More EU help needed
Under international law, any ship or boat in distress at sea or carrying rescued passengers must be allowed to enter the nearest port. 
In practice, this has typically meant that migrants trying to reach Europe by crossing the Mediterranean from North Africa would be sent to Italy or Malta. However, those two countries say they feel disproportionately burdened, and have effectively closed their ports to private rescue vessels.
In June this year, around a dozen EU countries signed an agreement to take in some of the migrants who arrive in Italy. However, the implementation of that mechanism has been slow: Only 164 migrants have been moved from Italy to other EU nations -- in comparison to more than 88,000 who arrived on Italy's shores to date this year.
This is why the new Italian governments wants further measures to be taken on top of the EU's existing commitment. Italian Foreign Minister Antonio Tajani says that Rome wants the EU to play an even bigger part: He told reporters that Italy needs "an agreement to establish, on the basis of population, how migrants with a right to asylum are relocated to various countries."
However, some EU countries have expressed their reservations. French government spokesman Olivier Veran highlighted the fact that Italy is the top beneficiary of the EU's financial solidarity system, adding that he demanded that therefore "Italy plays its role and respects its European commitments."
Read more: EU Parliament chief: Don't forget solidarity toward migrants
with AFP, AP, dpa