A temporary refugee shelter at a former airport in Berlin, Germany, will be expanded to accommodate 3,600 Ukrainians. Many municipalities in Germany have had to create makeshift accommodation, as refugee arrivals have spiked this year.
The government of the city state of Berlin said it will add two big tents on the tarmac of the former airport and outfit them with heaters for the coming winter months. 
Two former terminals at Berlin's Tegel Airport -- which was decommissioned in Mid-2021 -- had already been adapted earlier this year to serve as shelters for Ukrainian refugees.
Another terminal at the airport will be used for the registration of further arrivals from Ukraine, and will also have another 900 new beds for war refugees.
Katja Kipping, the Berlin state government's senator for social issues, said that "numbers of refugees can skyrocket at any time," as Russian President Vladimir Putin appears to be "targeting (Ukraine's) heat and water infrastructure, and the temperatures (are) going down below zero soon."
Currently, there are some 1,500 Ukrainian refugees living at Tegel airport, most of whom are mothers with their children.
Before the war in Ukraine started, there were 28,000 permanent beds available at reception centers across Germany's largest city. Since the war started, Berlin has had to increased its refugee reception capacities -- including through the Tegel facility -- to house the large number of arrivals from Ukraine.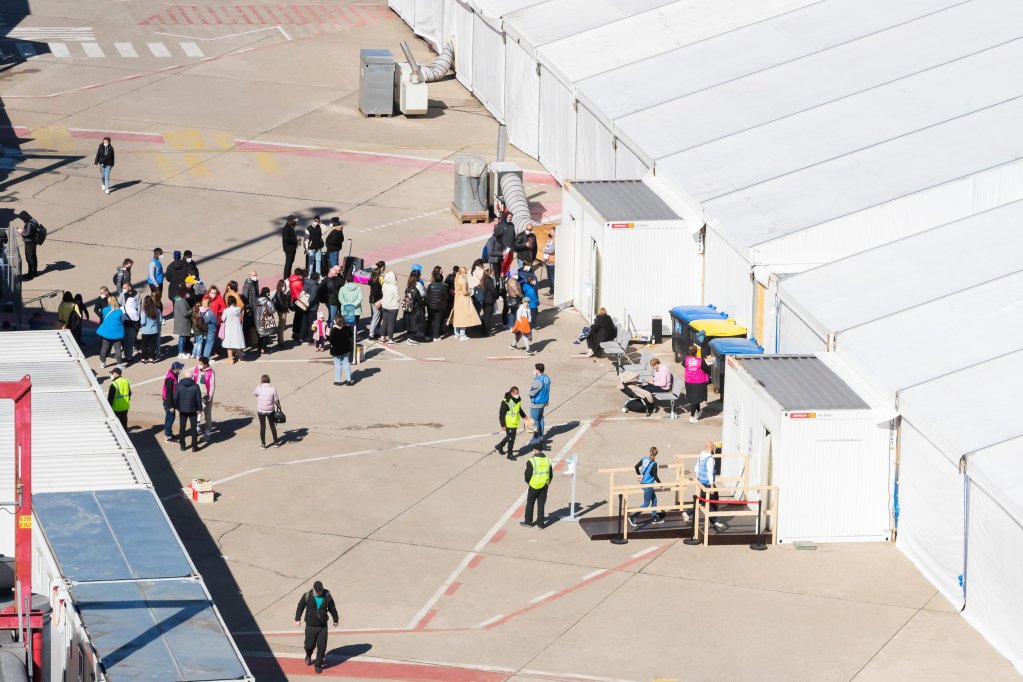 Read more: Over a million refugees and asylum seekers in Germany: How will it 'manage' this time?
Many municipalities at capacity
Germany has taken in one million refugees from Ukraine since Russia invaded the eastern European country in late February. In addition to this, the number of migrants and refugees coming to Germany from other countries -- especially from Afghanistan, Syria and Moldova -- has also increased this year.
Last week, the German association of cities warned that many cities and municipalities around the country were no longer able to provide decent housing for refugees, as existing structures were at or beyond capacity.
Germany's federal government reacted by making more funds available to local councils to address the situation. Up to 4.25 billion euros will be invested this year and next year to help take care of refugees and migrants across the country.
Still, money alone doesn't solve the challenges that many mayors across Germany are facing: new housing units for migrants and refugees cannot be built quickly enough to keep up with the rate of people arriving.
Read more: Ukrainian arrivals in Germany: Questions and answers
Preparing for winter
Berlin alone has welcomed more than 100,000 Ukrainians so far, the majority of whom have found private accommodation or have moved in with relatives. But more than 3,000 still rely on the city to provide them with accommodation. 
The government of Berlin wants to keep expanding its reception capabilities; it's hoping to add 10,000 beds by the end of this year.
Read more: Ukrainian refugees push German cities to their limits
with AP