When Fati decided to return to Ghana instead of trying to battle against the odds in Europe, she encountered a hostile reception back home. The choice she made is the focus of an award-winning documentary by Fatimah Dadzie, which was shown in Berlin this week.
No one likes to be told that they've made a serious mistake, a wrong turn, or a bad choice. How easily we can talk ourselves into thinking that our critics are right, that our actions were stupid.
This is the challenge confronting Fati, a Ghanaian woman whose story is the subject of the documentary 'Fati's Choice', screening at the AFRIKAMERA film festival in Berlin.
Having put her fate into the hands of people smugglers and managed to reach Italy, Fati's choice to return to Ghana after just six months attracts a storm of criticism. Pregnant, destitute and seeking a divorce from her husband still in Italy, she is constantly under attack.
"Why did you come back? I swear, I wouldn't have come back.
"To get to Europe and return home? For me it's bizarre.
"You should've been patient. How can you come from a poor family, get an opportunity like this, and waste it?
You made a big mistake."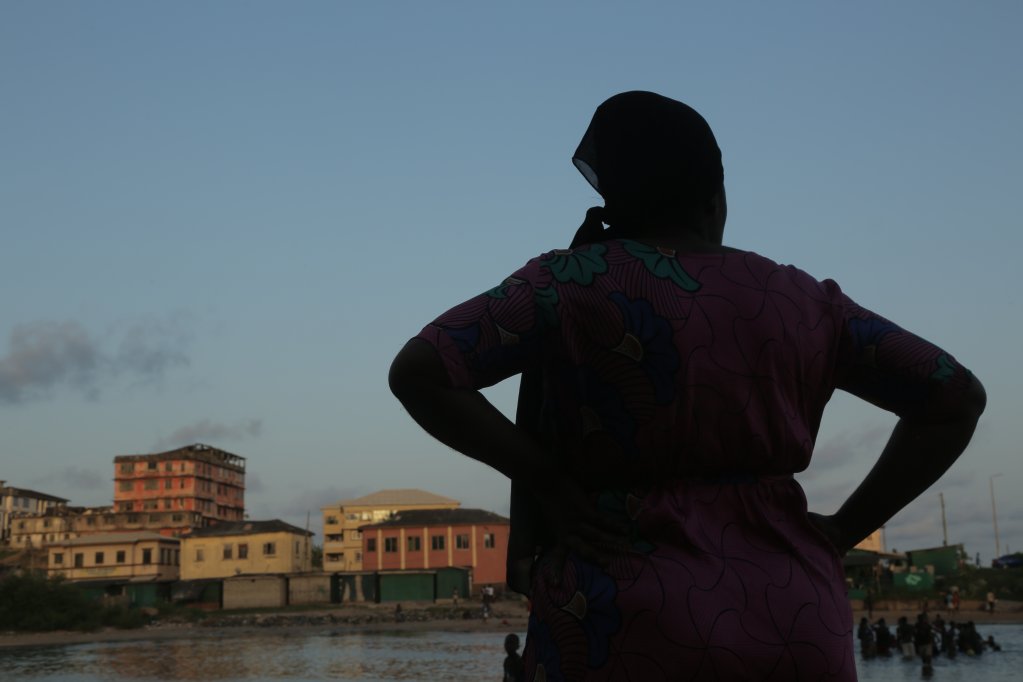 Returning empty-handed
Facing torment from those around her, Fati has every reason to begin doubting her decision to come back to Ghana. Her goal in Europe had been to make money to send to her four children left behind, but once in Italy, the reality was different. She lived in a camp and had no opportunity to work. When she applied to the Ghanaian embassy in Rome for repatriation, she was practically penniless.
When she was growing up, the director of Fati's Choice, Fatimah Dadzie, used to hear stories of Europe as paradise and the high social status automatically attached to 'making it' there. The same dream led her cousin to drop out of school and put all his money towards a journey across the Mediterranean which he hoped would give him a better life.
"There was this status given to those who have traveled abroad. It was like, the fact that you've been to any western country translates to you being of good social standing," Dadzie said on a video call from Berlin. "Those who come back try (…) to have that idealized good standing."
The fact that you are going abroad means that you have to bring something. Families have invested in you, so you have that responsibility.
When the dream failed, and he got stuck in Libya, Dadzie's cousin went back to Ghana empty-handed. The experience was so shameful that he hid out for about a year before letting his family know he had returned. "There was so much expectation on him, from his mother and all that, because the fact that you are going abroad means that you have to bring something. Families have invested in you, so you have that responsibility," says Dadzie. 
"People were making fun of him like he was a failure. It was quite embarrassing for him, because people were just laughing at him, taunting him, like, you don't belong, you don't add up to anything."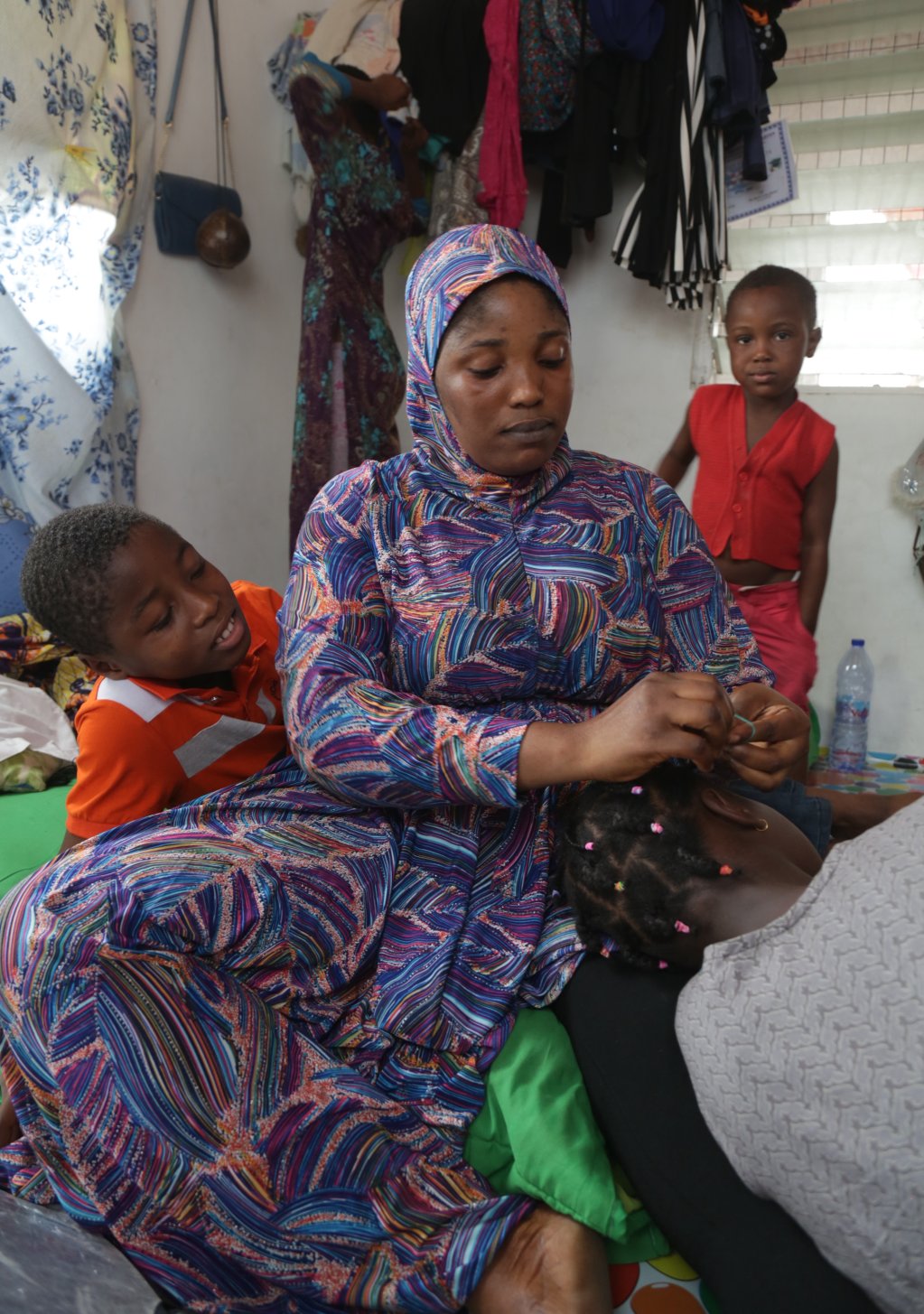 Fati's choice
It was even worse for Fati – not only did she reach the holy grail of Italy but, as a woman, she is likely to have suffered sexual abuse during the journey, according to Dadzie.
The Central Mediterranean migration route from North Africa to Italy is known to be one of the world's most dangerous migrant routes for women. According to a UNICEF report in 2017, nearly half of the children and women making the crossing to Italy had been raped. Sexual violence against women and children at checkpoints and crossings was "widespread and systematic," the report said.
The UN High Commissioner for Human Rights reported in October this year that sexual violence against migrants in Libya was "widespread, particularly within Libyan detention centres, and is committed … with total impunity." There is also plenty of evidence that women and girls who have migrated from Africa face sexual violence, including sexual exploitation and trafficking, in Italy.
It took about a year, Dadzie says, for her relationship with Fati to become one of trust and familiarity. Even now, she does not know for sure what Fati had to endure.
What is clear is that Fati has a secret weapon ­– her love for her children and commitment to care for and be with them – which, combined with her strength, provides a defense against her critics. This is the bond that made her choose to return and what moved Dadzie most about her story.
"During the process (of making the film) I realized that (some) people were ready to sacrifice the future of their kids just to make it to Europe. But Fati was not ready to do that, (she) was like, even if they have to drink water for dinner, it's better for her to have them close by." 
This is not to say that people who become separated from their children or have to leave them behind when they migrate to Europe love them less – the point is that the choice that Fati makes, to prioritize being with her children over material wealth – even forgoing the opportunity to use the fact that she is pregnant in Italy in order to gain legal status – is not respected or in some cases even believed by people at home in Ghana. To them, concern for the children cannot compete against, or justify relinquishing, all the wealth and opportunity Europe has to offer.
Europe idealized
The idea of Europe as a place that promises success is so strong, says Dadzie, that "those who come back to tell the truth are always seen as liars. It is like you are telling people that they shouldn't go and experience what Europe is like, you want to deny people that 'paradise'."
Those who come back to tell the truth are always seen as liars.
In Ghana, she says, the picture of Europe is one where you don't have to work as hard. "Even a little amount of work there will fetch you so much money. And you have a new, nice house, nice neighborhoods, you don't have to struggle for accommodation, food is cheap."
Dadzie blames the image of Europe that is presented in the media. "I realized during my research that a lot of people believe what they see on TV," she says. "You really don't see a lot of hardship in Europe on TV. So it's an idealized perception."
"I thought Europe was paradise," Fati herself admits in the film. "I thought upon getting there everything will be at my disposal. Even, I thought I wouldn't need money to buy supplies at the grocery store."
What TV doesn't show is how people actually pay for goods. Transactions in Ghana are done using cash, not credit cards, so if no money physically changes hands on screen, it looks like things are for free. "When they go to Europe, they realize that although it's credit, you have to work and pay for it, so you are always having debt," says Dadzie. "This is when they realize how it is."
Beyond a change of perception
I ask Dadzie how perceptions can be changed, but it's the wrong question. "It goes beyond a change of perception, because it's out of hardship that people get this idealized (view)," she says. "When people are actually going through a lot, they try to find ways of having this imaginary way of easing their hardship." What needs to be changed to stop the exodus of mainly young sub-Saharan Africans is not people's perceptions of Europe, but the system back home. 
What's more, changing minds is difficult – people need to see it for themselves, Dadzie says. As one woman in the film says pointedly: "Some say life in Europe is more difficult. I think they do so to discourage us."
"I have tried as much as possible to have this conversation, but they they will never believe you, they don't," Dadzie admits. "Even since the film (was made) I always have people who approach me (saying) they want to go to Europe. You try to talk to them, their minds don't change. So I'm still thinking about ways of making people understand." Dadzie's film is a step towards that, especially – she believes – for those who have returned from Europe and want to find hope in Fati's story.